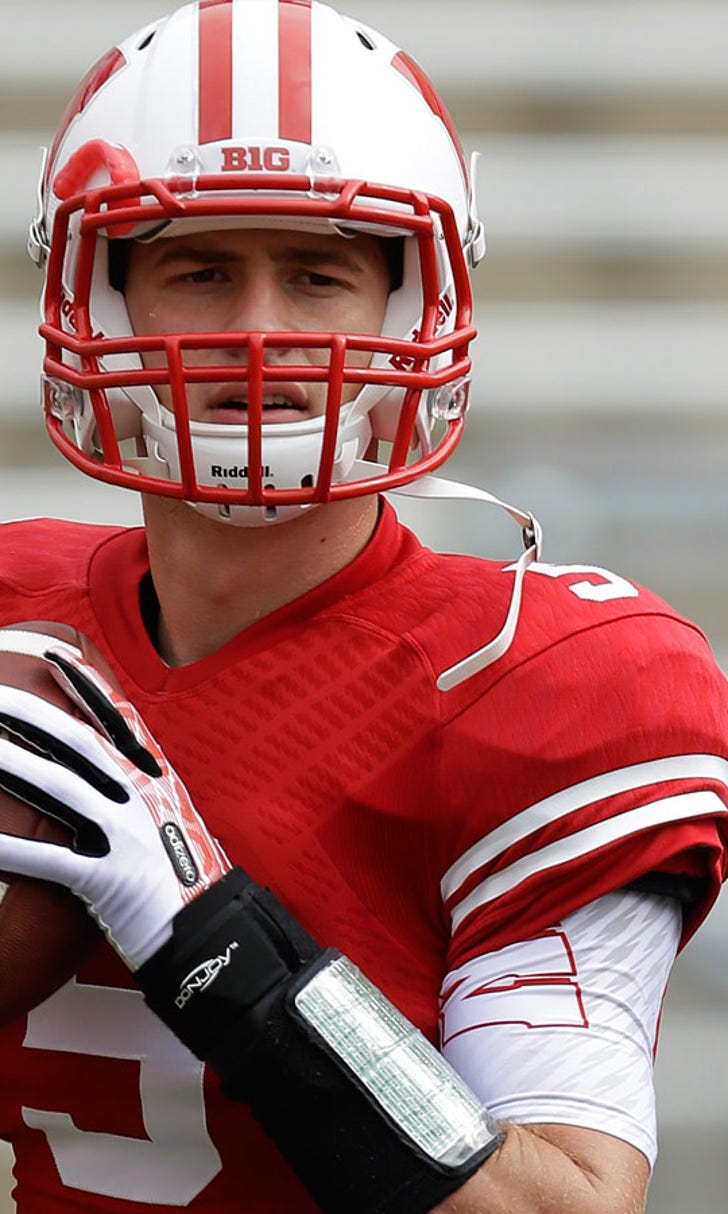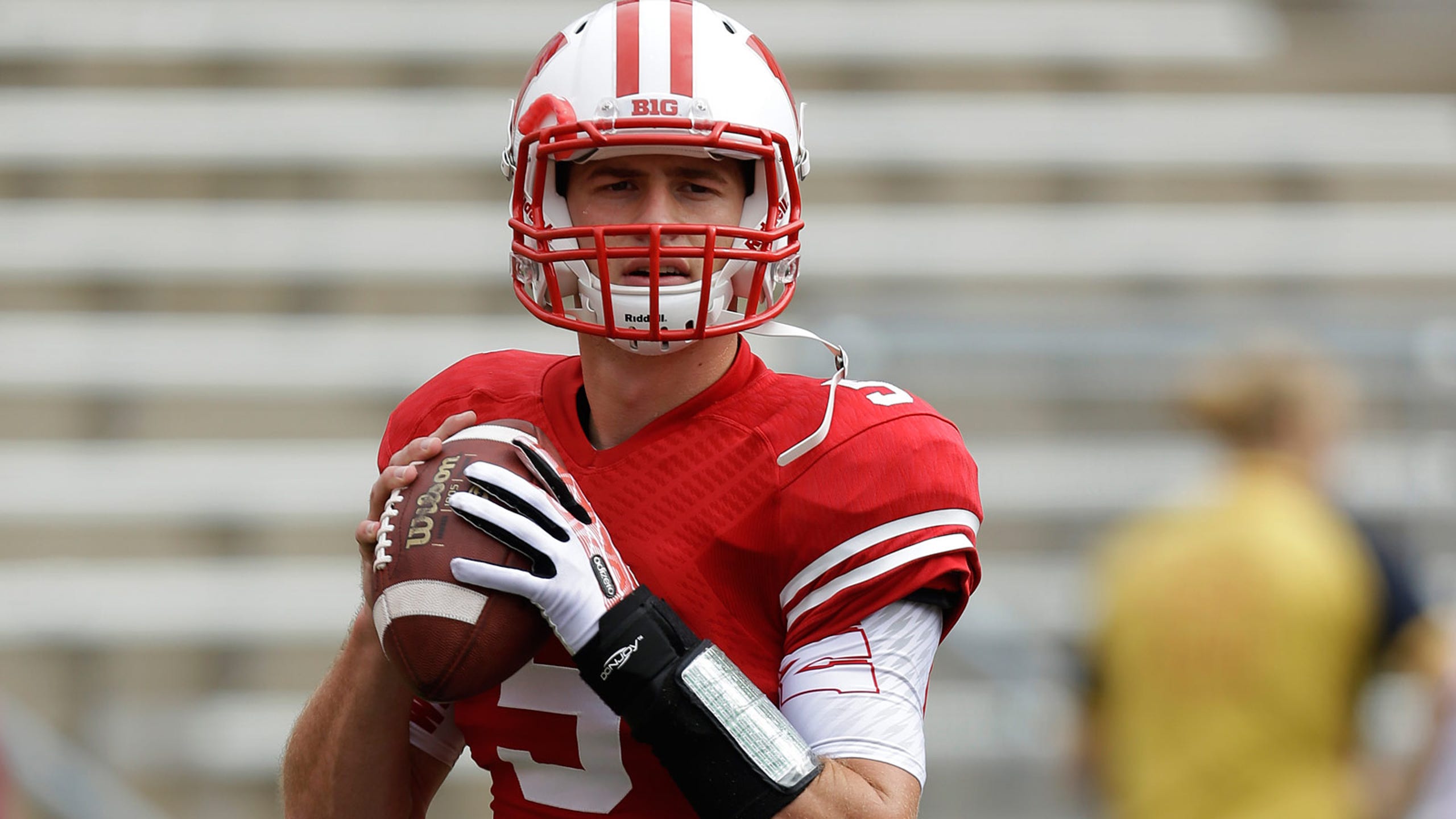 Notebook: McEvoy struggles with second-team offense
BY foxsports • August 6, 2014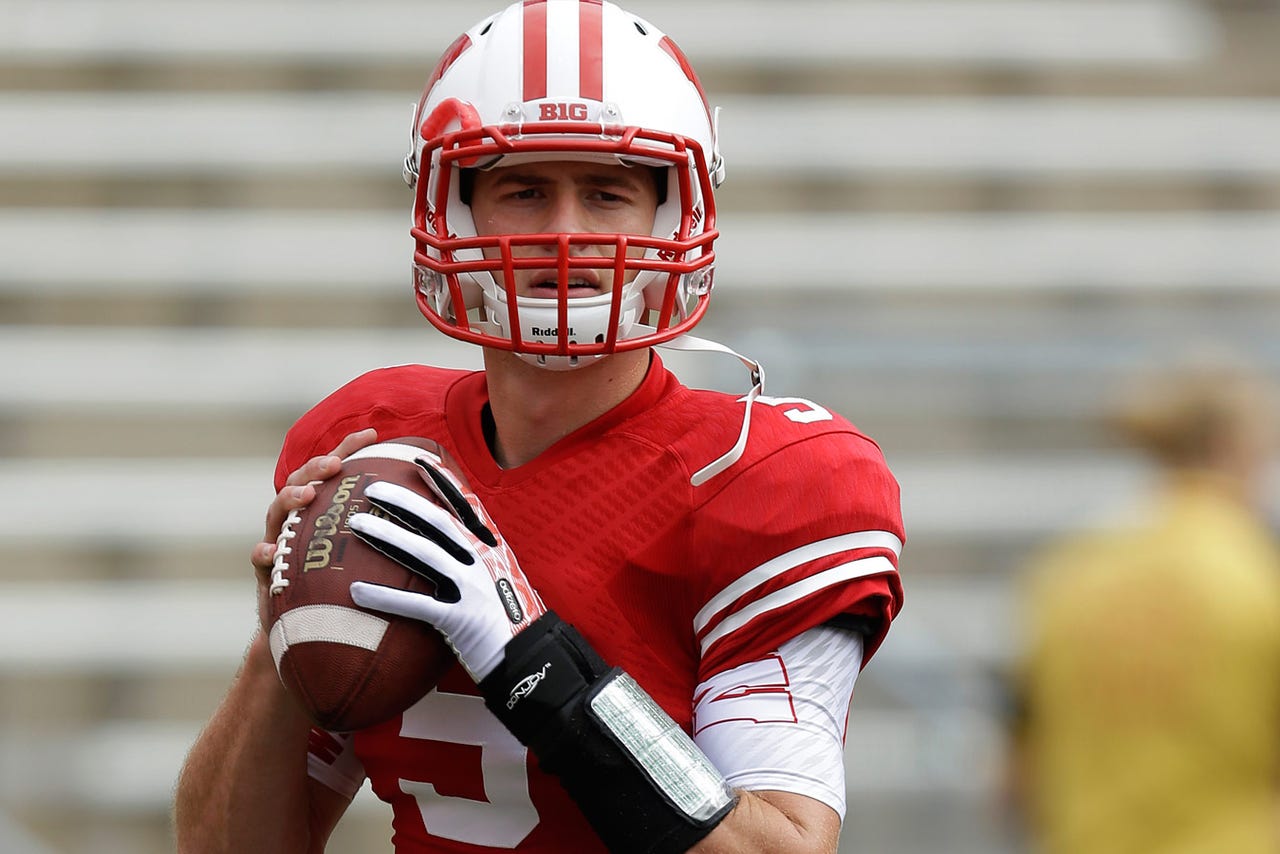 MADISON, Wis. -- Sunday's first of two fall practice scrimmages cannot come fast enough for Wisconsin, if for no other reason than to determine which man actually deserves to be the team's starting quarterback: Joel Stave or Tanner McEvoy. That's because Wednesday afternoon's session, the third of six thus far open to the media, provided little in the way of giving McEvoy much opportunity to succeed.
Once again, McEvoy was paired with a group on offense that consisted almost entirely of reserves, while Stave worked with the first-team offense during the morning practice, which was closed to the media. By contrast, starters on the defense have been split roughly 50-50 between the two-a-day practices. The only starter to appear with McEvoy, in fact, was wide receiver Jordan Fredrick, who spent much of his time on the sideline while battling an apparent ankle injury. Two of McEvoy's four main receivers were true freshmen.
So keep those facts in mind when we come to the statistics for McEvoy on Wednesday because, for the most part, they weren't pretty.
During skeleton drills, which do not feature linemen, McEvoy completed 6 of 10 passes. He began just 1 for 5 and was intercepted by safety Leo Musso on an overthrow across the middle. McEvoy did rally to complete his final five throws, which included a stellar ball down the right sideline to freshman Natrell Jamerson, who caught the pass in stride 40 yards downfield and scooted to the end zone.
When the team broke for 11-on-11 drills, McEvoy struggled to find open receivers and to escape pressure against a defense that included five expected starters  -- safety Michael Caputo, cornerback Darius Hillary, linebackers Vince Biegel and Derek Landisch and defensive end Konrad Zagzebski. He finished 0 for 6 during the session and was intercepted again, this time by cornerback Dare Ogunbowale.
Reserve quarterback Bart Houston, meanwhile, completed 3 of 4 passes during skeleton drills and went 2 for 2 in the 11-on-11 session.
Badgers coach Gary Andersen and his staff have split the practices to try and maximize reps for as many players as possible, including the quarterbacks. The aim is to give Stave and McEvoy each a chance to work as the No. 1 quarterback for their respective practices. But it is difficult to discern from the stands just how successful each player has been because practices do not feature the best 11 on 11.
That scenario, of course, will change on Sunday, when the team is expected to scrimmage from 11:00 a.m. until 12:45 p.m. in a session open to the public.
"At the quarterback position, you've got to be able to deal with the circumstances, whether it's weather, whether he's lost his star receiver, whether he doesn't have his running back or he doesn't have his center," Andersen said following Day 1 of practice Monday. "Whatever it is, he's got to adapt to that. I think the more they can continue to do that, the better off they can be. We'd like it to be ideal, but that's not football."
Kicking competition: Freshman kicker Rafael Gaglianone was the talk of fall practice following the first two-a-day session Monday. But all three kickers vying for the starting job have had their moments to shine in the three practices open to the media. And on Wednesday, it was backup Andrew Endicott's turn.
Endicott hit all three of his field goal attempts, including a 60-yarder that barely cleared the crossbar on his final attempt. He also made tries from 28 and 45 yards. Gaglianone, meanwhile, made from 28 and 45 but missed short on his 60-yard try.
Still, Gaglianone appears to have a great opportunity to win the starting kicker job ahead of current No. 1 kicker Jack Russell. Special teams coach Jeff Genyk said Wednesday that Gaglianone was hitting 85 percent of his kicks, while Russell was making 70 percent.
Genyk said he hoped to have the kicking competition narrowed to two by around Aug. 10 and decide on a starter by roughly Aug. 20. And his praise for Gaglianone was substantial, noting his confident demeanor and lack of nerves was rare for a true freshman.
"I've had the opportunity to coach for about 20 years in coaching the specialists," Genyk said. "I've only had one freshman be able to come in and actually perform at an adequate level. A young man named Andrew Wellock, who ended up finishing second in the Lou Groza Award in 2005 at Eastern Michigan. Only one. All of the all-Big Ten, all-Pac 12 kickers I've had an opportunity to work with, none of them did it in their freshman year.
"So you're certainly hopeful that what you saw in high school and what you saw during practice and games will equate to all of a sudden being in an environment like this. We have an excellent snapper in Connor Udelhoven. We have the best holder I've been around in Drew Meyer, so that certainly helps. So far, he's responded quite well."
Freshmen impress: One of the big questions entering fall camp has centered on which player will emerge as the second safety opposite starter Michael Caputo. Safeties coach Bill Busch wasn't ready to provide a pecking order just yet, but he did note that freshmen Lubern Figaro and Austin Hudson "have been fabulous."
"We're trending to have Lubern and Hudson both play as freshmen," Busch said.
The rest of the safety group includes Leo Musso and Peniel Jean, who both have playing experience, along with A.J. Jordan, Joe Ferguson and Vonte Jackson.
"There will be a lot of little things we have to work out," Busch said. "I wouldn't make any bold statements right now. All I would say is I'm very pleased. One thing we have is a lot of high intelligence, high energy and a great want-to. Everyone has deficiencies. My No. 1 thing right now is to figure out what are their redeeming qualities."
Defensive coordinator Dave Aranda also praised freshman cornerback D'Cota Dixon and wide receiver Natrell Jamerson, whom receivers coach Chris Beatty remarked might be among the fastest players on the team.
One other freshman that produced a "wow" moment Wednesday was running back Taiwan Deal during a 1-on-1 drill against freshman linebacker Ben Fischer. The object of the drill was to see which player could knock the other back first, and Deal drove through Fischer and flattened him to the turf. Deal is expected to be the team's third running back behind Melvin Gordon and Corey Clement.
---