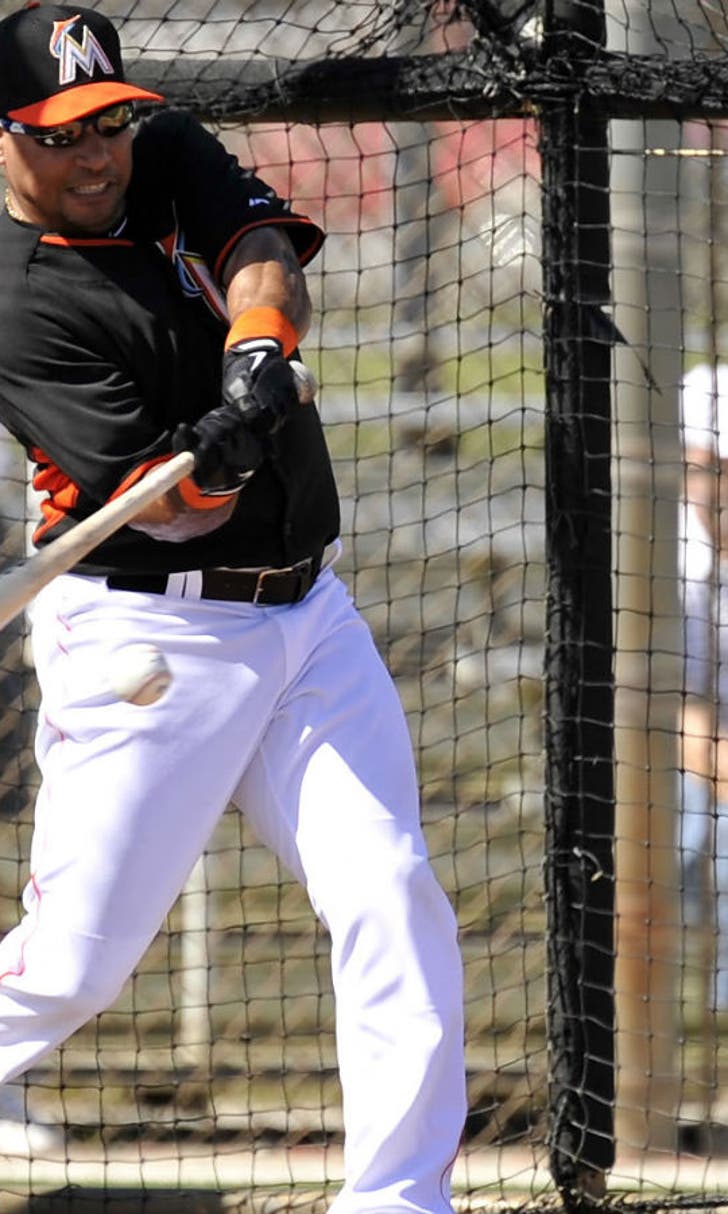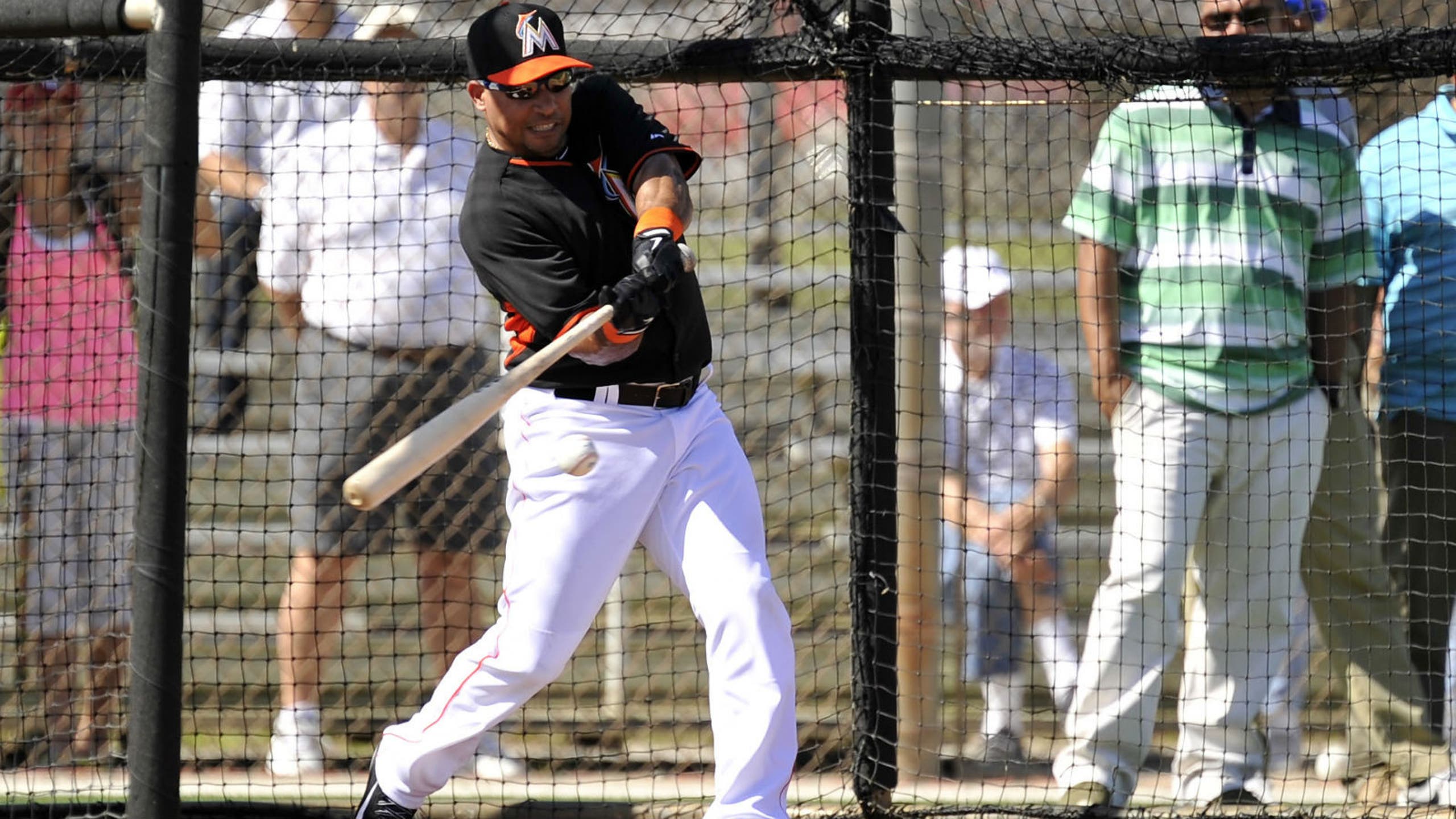 Notebook: Leg injuries continue to hobble Marlins infielders
BY foxsports • March 17, 2014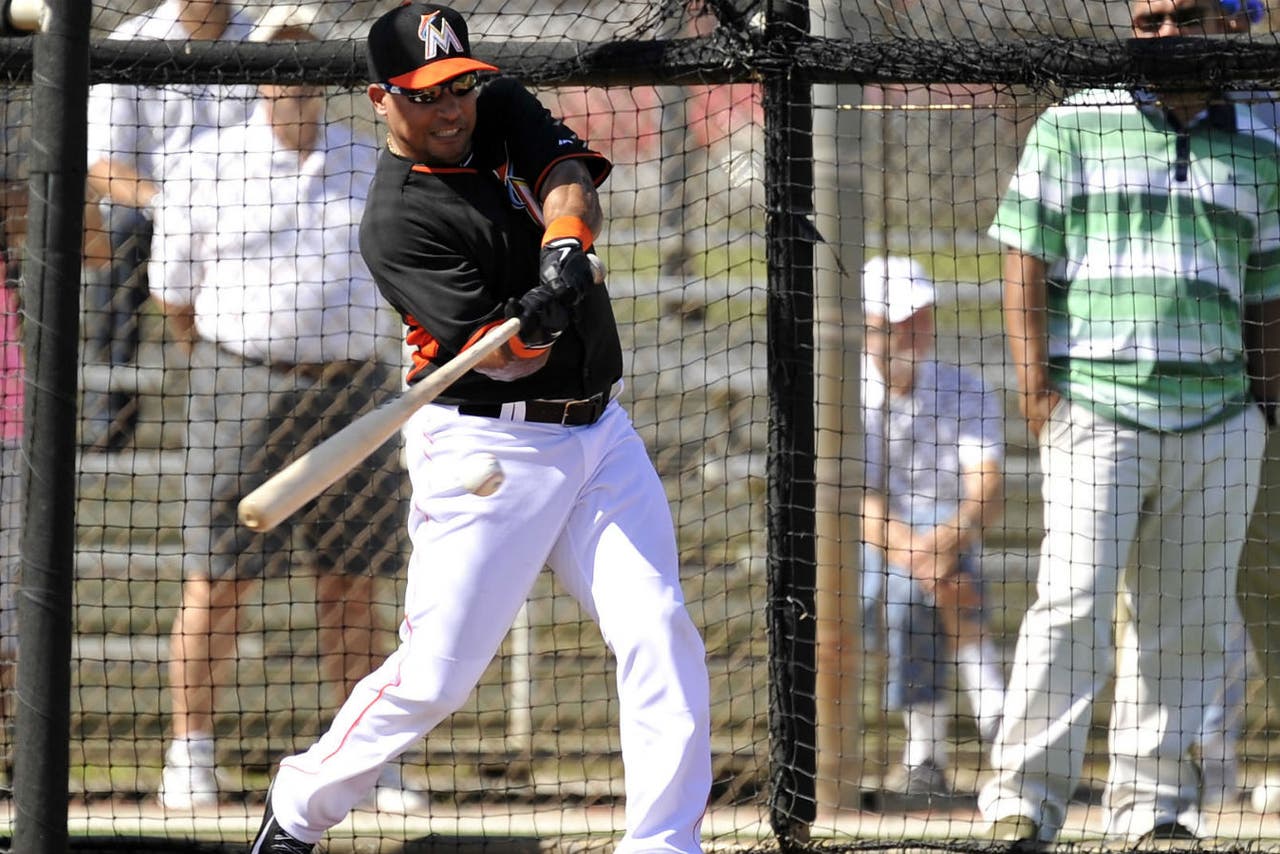 JUPITER, Fla. -- Three Marlins infielders continue to battle leg injuries as Opening Day draws closer.
Greg Dobbs (quad), Rafael Furcal (hamstring) and Ed Lucas (hamstring) have been limited in their baseball activities.
Manager Mike Redmond hopes Dobbs and Lucas can return Thursday following an off day. Dobbs has been sidelined since March 11, while Lucas felt discomfort last Thursday.
Redmond plans on having all three play in minor-league games to help with missed time. Those games don't require players to run the bases after a hit and they can get 4-5 at-bats.
Furcal, though, might take longer to come back. No timetable has been set for his return. He has been doing everything but running.
"I don't want to rush because that happened when I rushed too much," Furcal. "They wanted me to get in there and don't try to do so hard, but that's the only way I know ... It's tough, but I'll be fine."
"I think we'll send him through a running progression after the off day, start building him back up and testing that hamstring and see how he's doing," Redmond said. 
The 36-year-old, who missed last season with Tommy John surgery, first hurt his left hamstring last Monday. He did not play again until Saturday when he exited in the third inning with tightness.
Time is running out with Opening Day two weeks away. Furcal has just 18 spring at-bats in seven games. He is 3-for-18 (.167) with no runs or RBI.
"I think it's a concern," Redmond said. "I think we all talked about him being healthy. So yeah, of course. It's getting later in camp and he doesn't have a lot of at-bats, but at the same time, too, he's played a long time and I think he knows what it takes for him.
"I just want him to go out there and feel good and have his legs under him. I think that's the most important thing."
BATTLE FOR POSITIONS
A few spots remain up for grabs with Opening Day two weeks away.
The fifth spot in the rotation is a three-arm race between incumbent Tom Koehler, lefty Brad Hand and non-roster invitee Kevin Slowey.
Koehler is 1-0 with a 0.75 ERA in four games (three starts). Hand pitched five hitless innings in Panama last weekend to improve to 2-0 with a 0.75 ERA. Slowey, who won the job last year in the same situation, is 0-0 with a 1.86 ERA.
"We've created quite the competition here," Redmond said. "We were just talking about it. We're going to have a lot of tough decisions and probably a few arguments down the road, but that's good stuff. You want to have to make tough decisions. That's what we talked about this offseason having tough decisions. We're headed in that direction."
In center field, Jake Marisnick and Marcell Ozuna are candidates for the position. Of late, however, Ozuna has played corner outfield. He hasn't looked particularly comfortable in center.
Marisnick has gone 9-for-26 (.346) with two doubles, a homer, four runs and four RBI. Ozuna is 5-for-35 (.143) with three runs, four doubles and two RBI.
After Wednesday's off day, Redmond intends on playing his regulars until they've gotten 3-4 at-bats.
"I believe in keeping these guys together and playing together and getting used to hitting in front or behind certain guys," Redmond said. "We'll definitely be ramping it up here, but we still have a lot of decisions to make, so we'll still get guys in there that are fighting for jobs in the spots."
Marlins right-hander Henderson Alvarez turned in another solid outing in his third spring start Monday afternoon.
Alvarez allowed one run on three hits over four innings with five strikeouts and two walks. His ERA is now 1.69.
The Mets got a runner on base in each inning, but didn't score until the fourth. Kirk Nieuwenhuis led off with a walk, moved to third on a groundout to third and advanced to third on a flyout to right. Anthony Recker drove him in with a two-out bloop single to center.
"I attacked the zone, I attacked the hitters, and I try to throw all my pitches for strikes," said Alvarez, who tossed 66 pitches (41 strikes). "I was trying to get ahead of the hitters working on my pitches, throwing them down in the zone. They were swinging at all my pitches early."
Entering Monday, the Marlins had the lowest staff ERA (2.84) in the majors. The projected rotation of Jose Fernandez, Nathan Eovaldi, Alvarez, Jacob Turner and Tom Koehler have a combined 1.70 ERA.
Last spring, Alvarez was bothered by right shoulder inflammation over the final weekend. He didn't make his debut until July 4.
"As of right now I feel good, I feel 100 percent," Alvarez said. "I feel that my spring has gone well for me. I'm trying to do everything possible to help my team and get ready for the start of the season."
WORTH NOTING
-- Relievers Mike Dunn and Carlos Marmol pitched in minor league games on Monday morning and were given the rest of the day off.
-- Monday marked the first game Marlins pitchers hit. Alvarez went 0-for-1 with a fielder's choice.
You can follow Christina De Nicola on Twitter @CDeNicola13 or email her at cdenicola13@gmail.com.
---