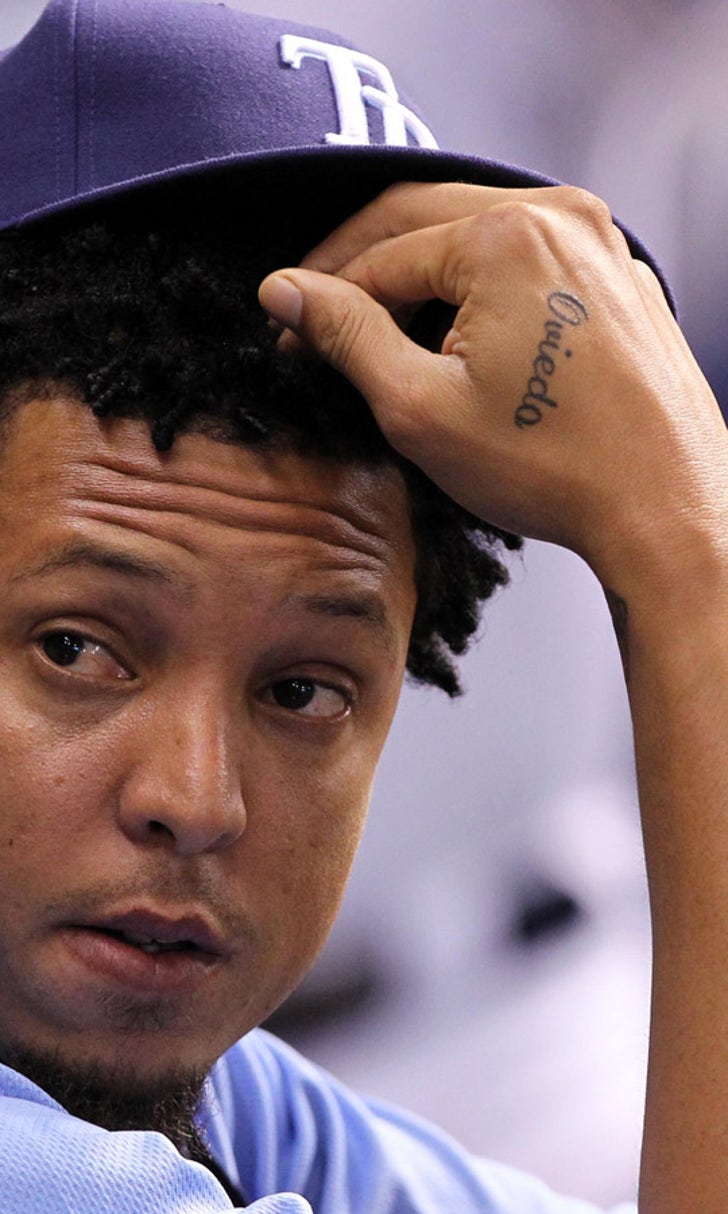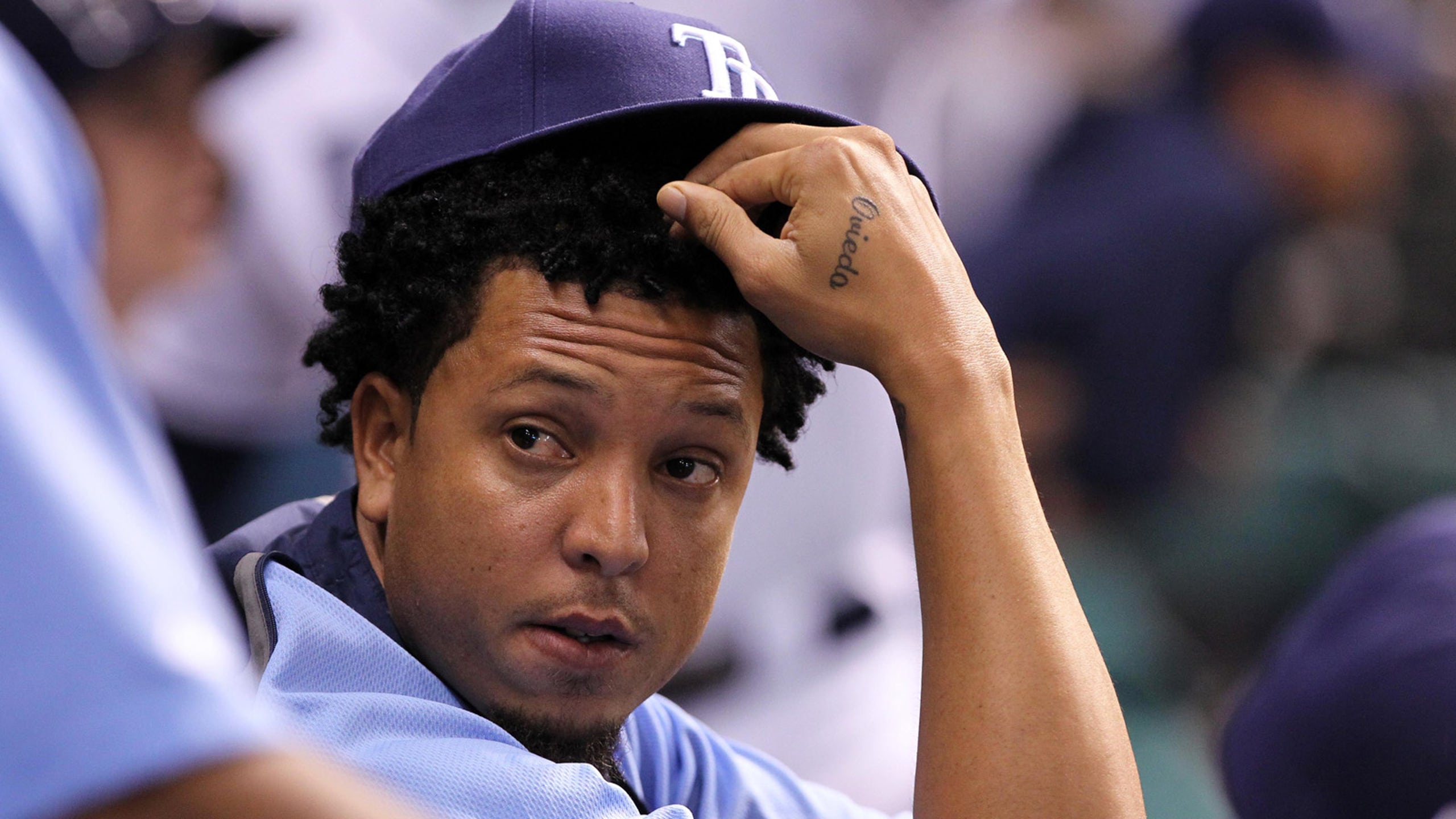 Notebook: Juan Carlos Oviedo realistic about Opening Day prospects
BY foxsports • March 21, 2014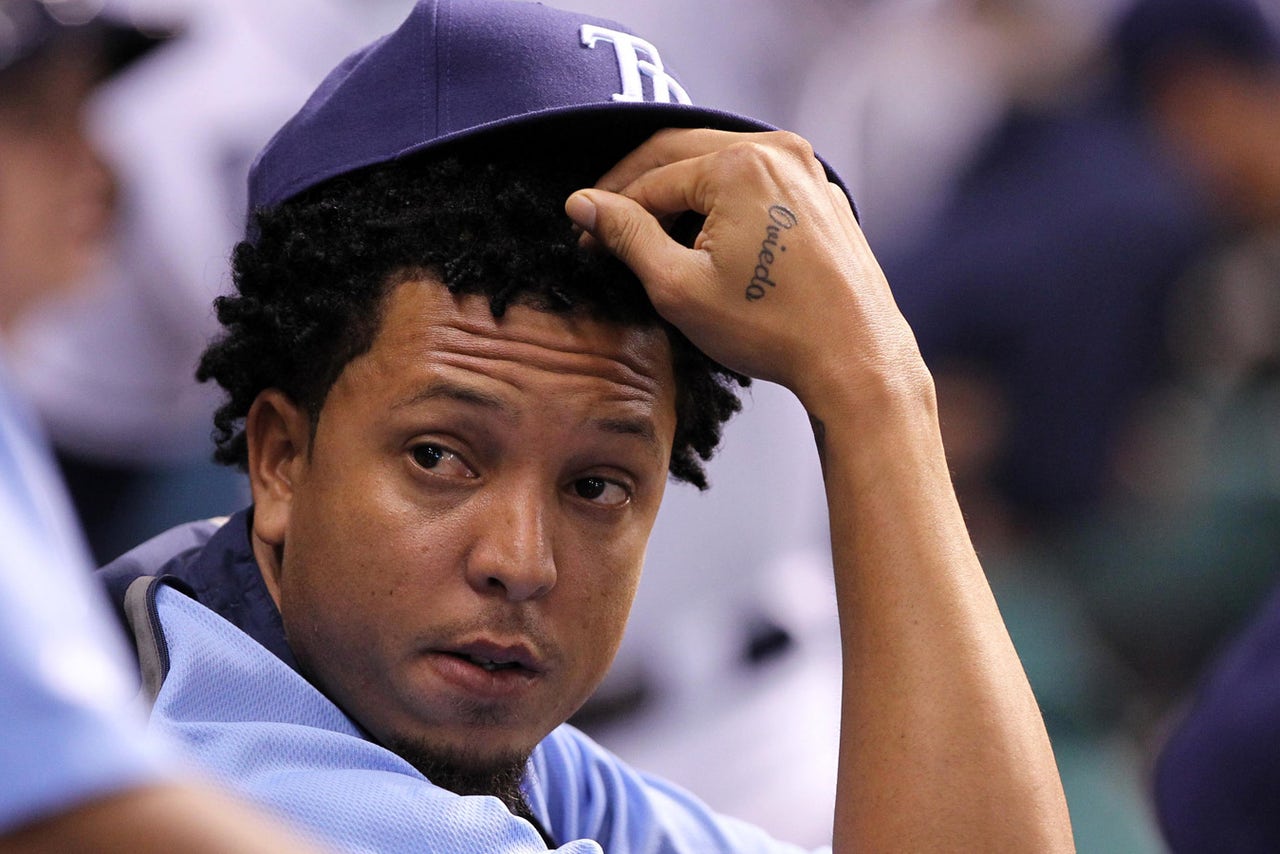 PORT CHARLOTTE, Fla. -- Right-hander Juan Carlos Oviedo is realistic. He was accepting of manager Joe Maddon's assessment that it's unlikely that he'll be ready for Opening Day when the Tampa Bay Rays host the Toronto Blue Jays on March 31.
"I understand that I probably won't be ready for the opening of the season because I haven't pitched in a long time," Oviedo said through translator Joel Peralta. "So I'm just going to go with them. Whatever they decide to do with me, I'll just go with it."
On Thursday, Maddon was blunt in his assessment of Oviedo, saying, "He is in jeopardy of not starting the season with us."
There are many reasons why. Oviedo, formerly known as Leo Nunez, last pitched in the major leagues on Sept. 21, 2011, as part of the Florida Marlins. In 2012, he had three minor-league appearances within the Marlins organization before missing all of last season after undergoing Tommy John surgery. This spring, he was a late arrival to camp after he experienced visa issues in his native Dominican Republic.
Oviedo has made progress, but it's easy to see why the Rays are cautious about making him part of their pitching depth. He threw a light batting-practice session Thursday at Charlotte Sports Park, but he has yet to appear in any spring games. He said he's likely to pitch Sunday when Tampa Bay plays the Boston Red Sox in Fort Myers, Fla.
The 32-year-old has seven years of major league experience -- four with the Kansas City Royals and three with the Marlins. He has a career 4.34 ERA with 92 saves and 288 strikeouts. On Dec. 5, the Rays re-signed Oviedo to a one-year deal with $1.5 million guaranteed, which could grow to $2.9 million if performance bonuses are reached.
For now, though, the Rays need to see Oviedo on a mound. And Oviedo must perform well to make an impression as soon as possible.
"I wish I was here since day one," Oviedo said through Peralta. "There's frustration, a little bit. But things happen."
DAVID PRICE THROWS SIM GAME: Left-hander David Price called his 106-pitch simulated game Friday "more steps forward" in his preparation for the regular season.
Price worked his way into the eighth inning against Rays minor leaguers on a backfield at Charlotte Sports Park. He said he went without a three-ball count until the seventh inning.
"Everything was really good," Price said. "My curveball was extremely sharp. I commanded both sides with my fastball. I threw some really good change-ups and some good cutters and some good sliders. It was a good day."
Price is 2-0 with a 2.70 ERA and 15 strikeouts in three starts (13 1/3 innings) this spring.
TOUGH CHOICES: Late Thursday night, the Rays announced eight lineup changes. Outfielder Justin Christian, infielder Cole Figueroa, outfielder Jerry Sands, catcher Ali Solis, right-hander Steve Geltz, left-hander Adam Liberatore and Juan Sandoval were re-assigned to minor-league camp. In addition, right-hander Brad Boxberger was optioned to Triple-A Durham.
Maddon said there's a bittersweet feeling with the changes. He likes the system's depth but also understands the big-league club parted ways with major-league-ready players.
"It's both good and bad," Maddon said Friday. "It's good because you're deep, but it's bad because you're sending some really good players out that can't play in the big leagues who should be playing in the big leagues. Again, it just speaks to the work that our front office and scouting department has done over the last several years. ... Durham should be happy."
WINNING STREAK SNAPPED: With a 5-0 loss to the Blue Jays on Friday at Charlotte Sports Park, the Rays' six-game winning streak came to an end. It was their longest spring winning streak since claiming nine consecutive games from March 4-11, 2010.
Their spring record stands at 14-5-2. On Thursday, the Rays clinched their fifth winning spring in team history, joining their efforts in 2004, 2008, 2010 and 2011. In those years, they went to the postseason three times, in 2008, 2010 and 2011.
"We didn't do a whole lot," Maddon said of Friday's result. "It was kind of a non-descript game. I just think the schedule caught up to us a little today."
You can follow Andrew Astleford on Twitter @aastleford or email him at aastleford@gmail.com.
---