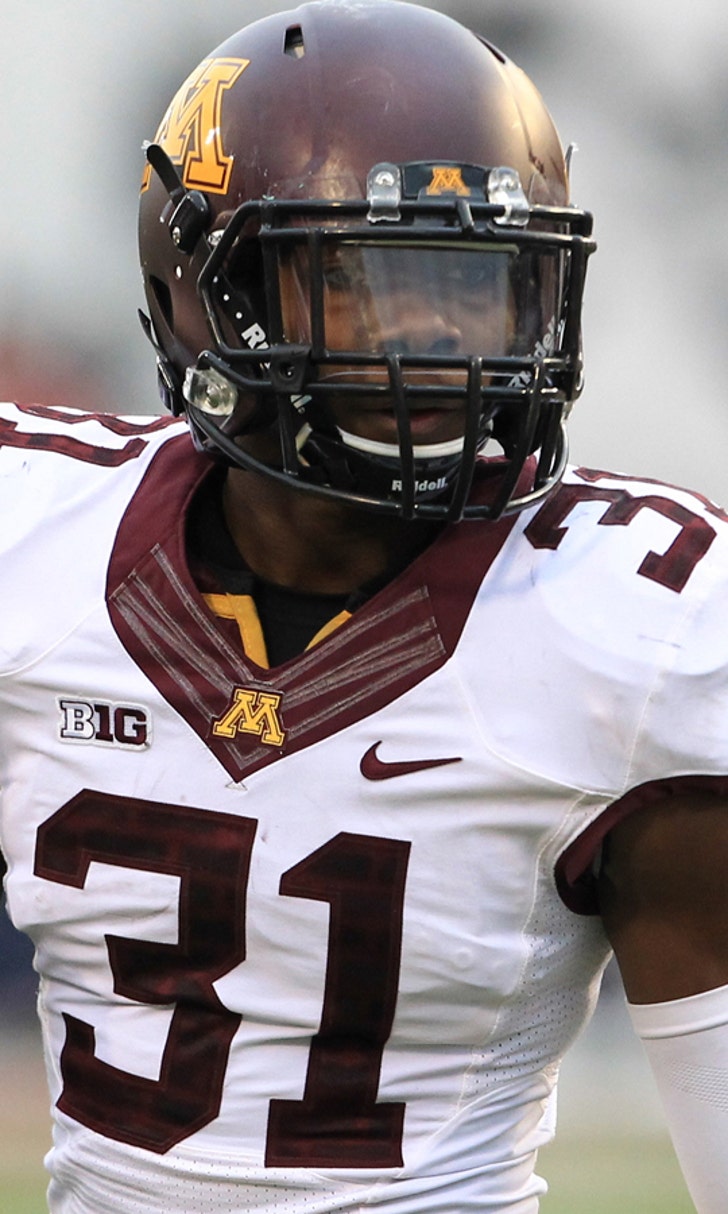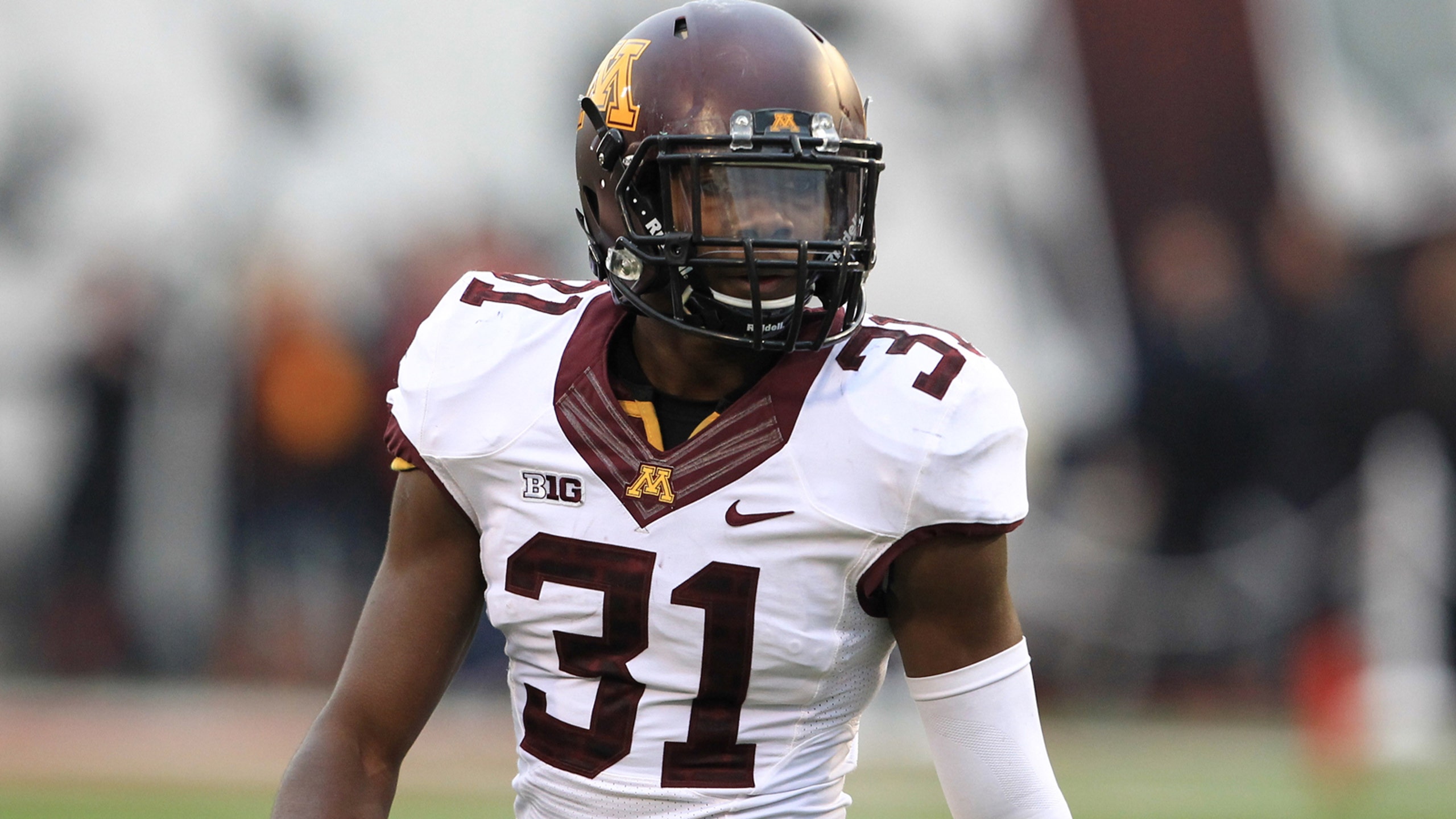 Notebook: Gophers secondary looks stellar so far
BY foxsports • August 2, 2014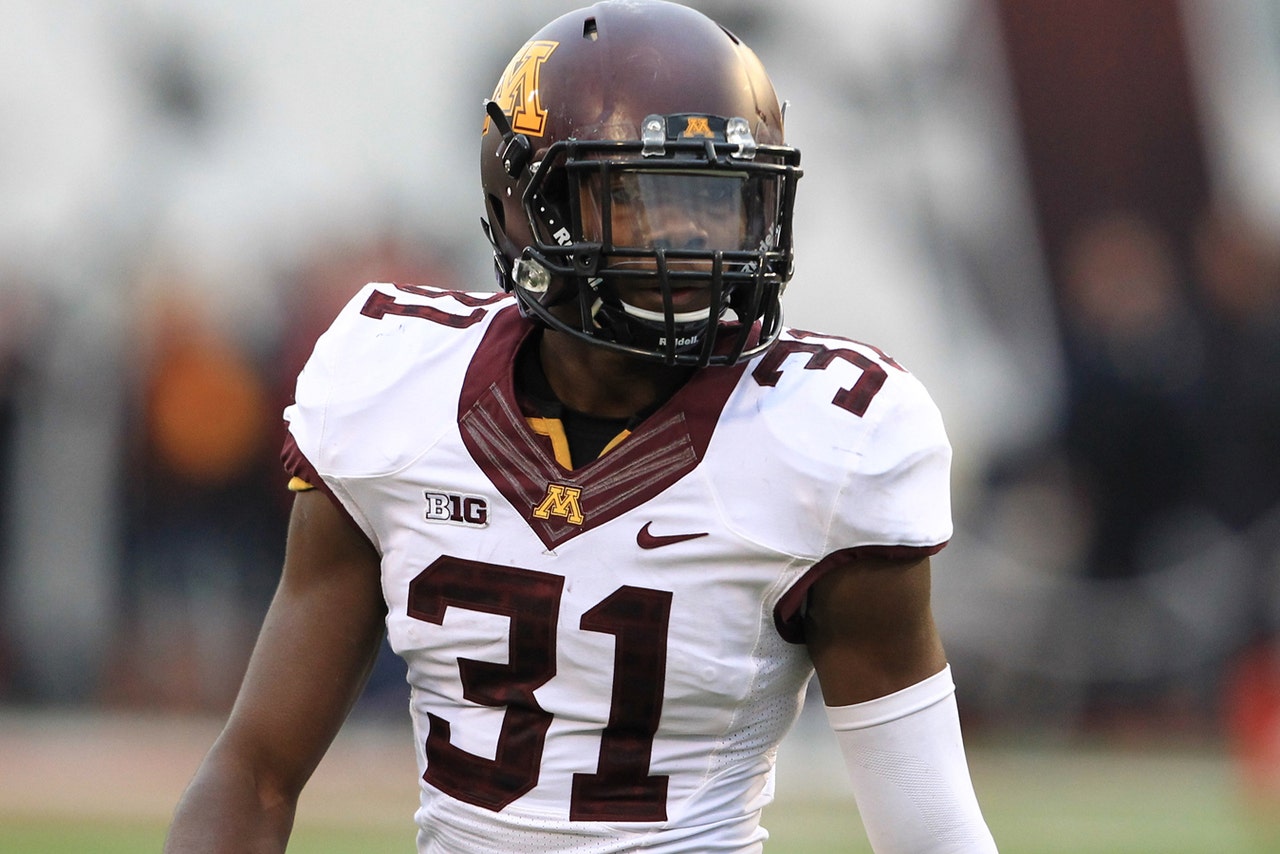 MINNEAPOLIS -- Gophers cornerback Eric Murray left the TCF Bank Stadium turf fuming after Nebraska wideout Kenny Bell sped past him and caught a 42-yard pass that set up the Huskers at Minnesota's 2-yard line last season.
After Nebraska went up 6-0 a play later, Murray found defensive coordinator on Tracy Claeys on the sideline and pled with him. His message: That won't happen again.
At his own request, Murray blanketed the Huskers' honorable mention all-Big Ten receiver, one notorious for turning in big plays against Minnesota, for the rest of that cold, blustery afternoon.
Bell caught two more passes for a whopping three yards.
The Gophers' D, in turn, strangled the Huskers en route to a 34-23 win, the first in a historic four-game streak for Jerry Kill's bunch.
"It was a big game," Murray said after practice Saturday. "I wasn't very experienced, so when I got out there, it's kind of like 'whoa.' . . . People are gonna catch things on you. But you can't worry about it, because if you worry about it, then they're gonna keep catching things on you.
"It's just being positive."
And the defensive backfield's collective confidence, Murray added, is even higher this season.
Minnesota's secondary said goodbye to current Chicago Bear and all-Big Ten safety Brock Vereen but comes back more seasoned and deeper after ranking 35th nationally last year and fifth in the Big Ten in pass defense. A starting base group of Murray, Derrick Wells, Damarius Travis and Antonio Johnson has a handful of reserves vying for ample playing time.
"There's definitely competition," Murray said.
During the first two days of fall camp at the Nagurski-Gibson Complex, Murray, Wells, Travis and Johnson have worked with the starting defense. Saturday's No. 2 secondary featured Briean Boddy-Calhoun and Jalen Myrick at corner, with Johnson and Grayson Levine at safety.
Wells had the defensive highlight of Minnesota's 90-minute morning session when he jumped a Mitch Leidner pass and intercepted it. But there's not much that can be gleaned from two days of pad-less workouts as players get acclimated.
When the shoulder pads are donned Monday, Claeys will know more.
What he does know is Murray, and Thompson lead a group that could benefit from a 2013 rotation aimed at establishing depth. Of the current two-deep members, only Boddy-Calhoun appeared in fewer than 10 games last season, and that was because of a season-ending knee injury.
"The defensive line and defensive backs, it goes hand in hand," junior defensive end Theiren Cockran said. "With good depth at defensive back . . . that's gonna help us get our sack numbers up."
Duke goes down: While attempting to track down a long pass in the seam, redshirt sophomore tight end Duke Anyanwu went down hard and came up holding his right knee and moaning in pain midway through Saturday's practice. He was helped off by team trainers and didn't return.
Kill said he wouldn't comment on any injuries but did call Anyanwu an "A-plus kid."
"Ain't nothing better than Duke," Kill said.
It's been a trying two-plus years in Dinkytown for Anyanwu thus far. Last season, he was buried in the tight end rotation behind Maxx Williams and Drew Goodger and barely played. In 2012, the Blaine, Minn., native tore his left ACL and redshirted.
Saturday's injury appeared to affect his other leg.
Losing the 6-foot-4, 250-pound specimen would represent a blow. But Minnesota remains well-stocked at the spot with Williams -- the team's leading receiver last year -- Goodger, Lincoln Plsek and impressive freshman bodies in Brandon Lingen (6-5, 255 pounds), Gaelin Elmore (6-6, 246) and Jerry Gibson (6-3, 220).
"There's so many of them," Kill said. "That's a strength. . . . That whole group, there's a good group of those kids that I can't say 'well, there's one weak spot.' They're all talented, and we'll need them all at the end of the day."
The Little 17: Kill said he and Claeys won't make many wholesale changes to Minnesota's defensive schemes this season. They're not needed when your defense ranks 24th in the FBS in scoring defense (22.2 points per game).
But there is one number the guys who wear maroon jerseys during practice would like to see decrease.
"We trimming it down," linebacker Damien Wilson said. "Our goal is to hold every team under 17 points."
That could be a challenge. Last fall, 57 teams averaged at least 30 points per game. The top defense, though, national champion Florid State, held opponents to just 12.1 points an outing.
"From year-to-year, we've made improvements every year on the defense," Cockran said. "I continue to see that happen this season. I have no worries (that will continue) at all."
Follow Phil Ervin on Twitter
---