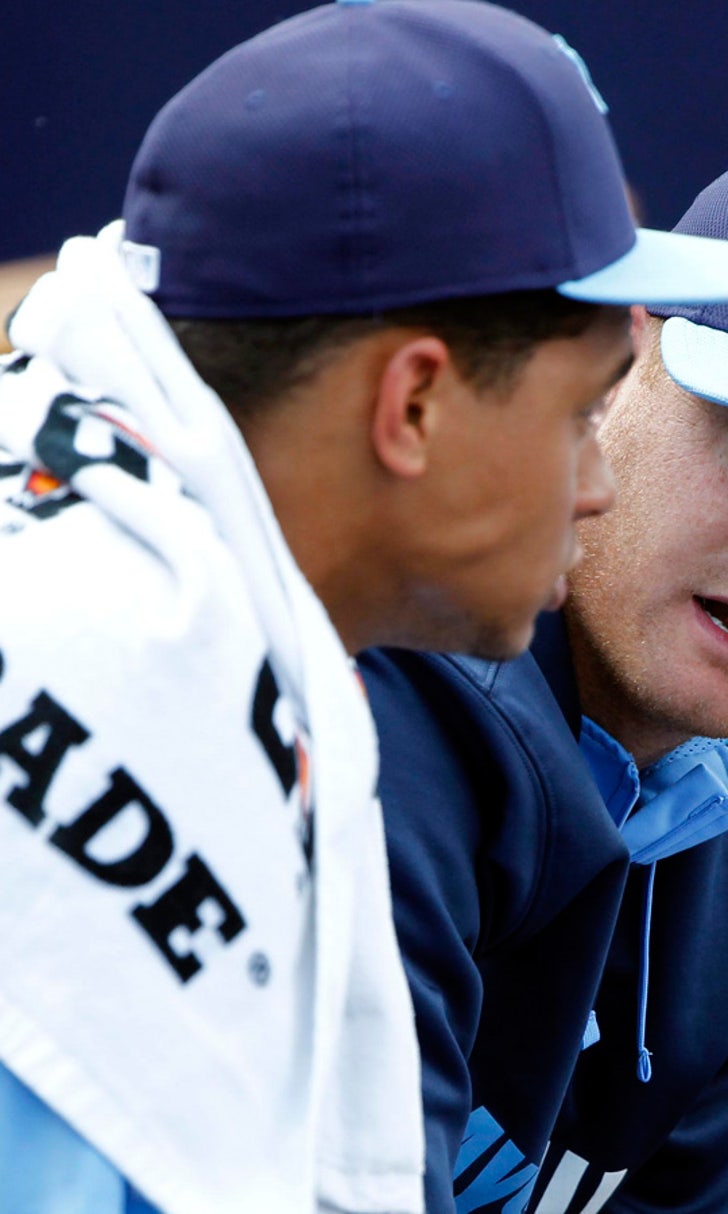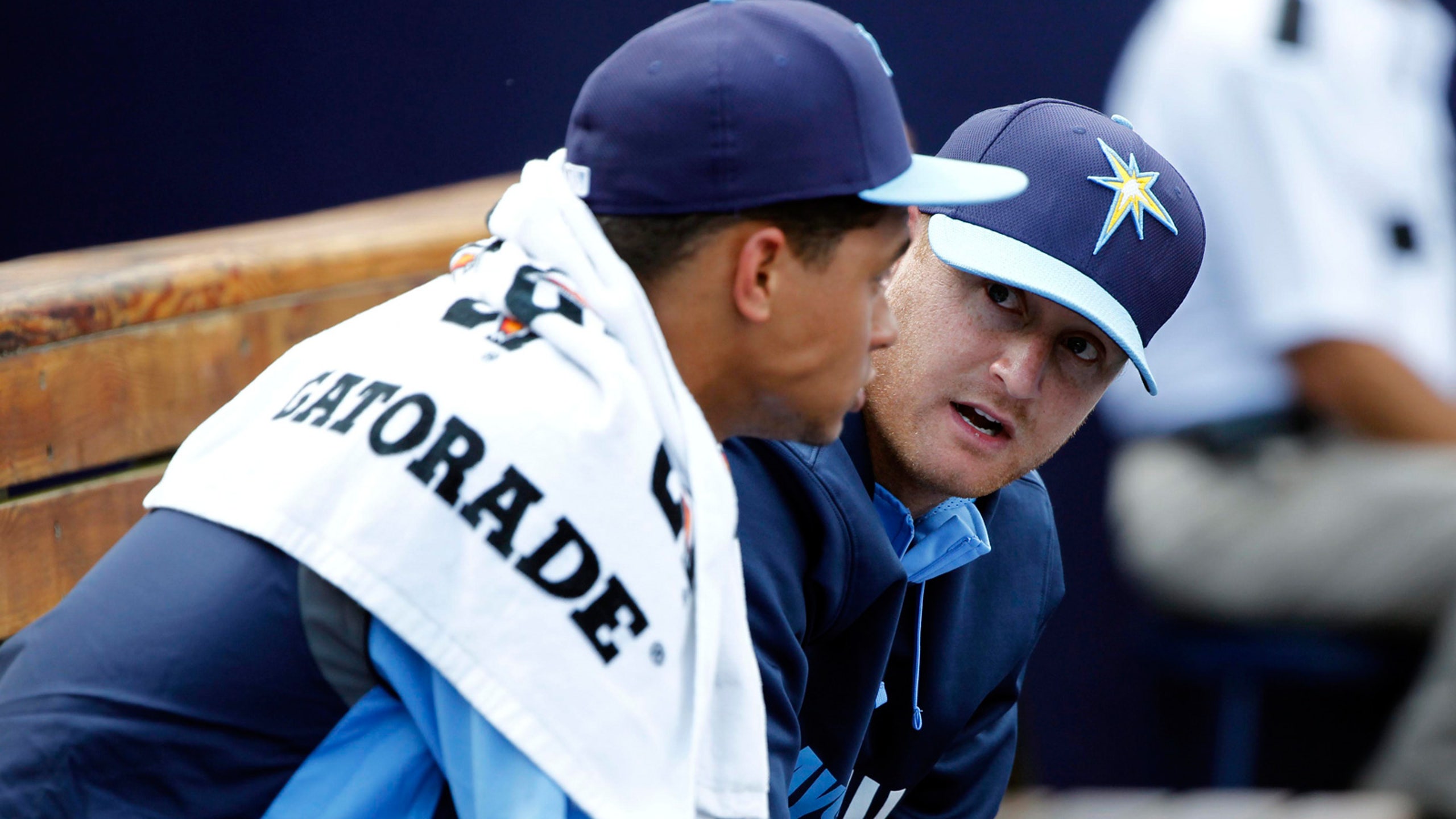 Notebook: Cobb wants more urgency on pitcher safety after Chapman incident
BY foxsports • March 20, 2014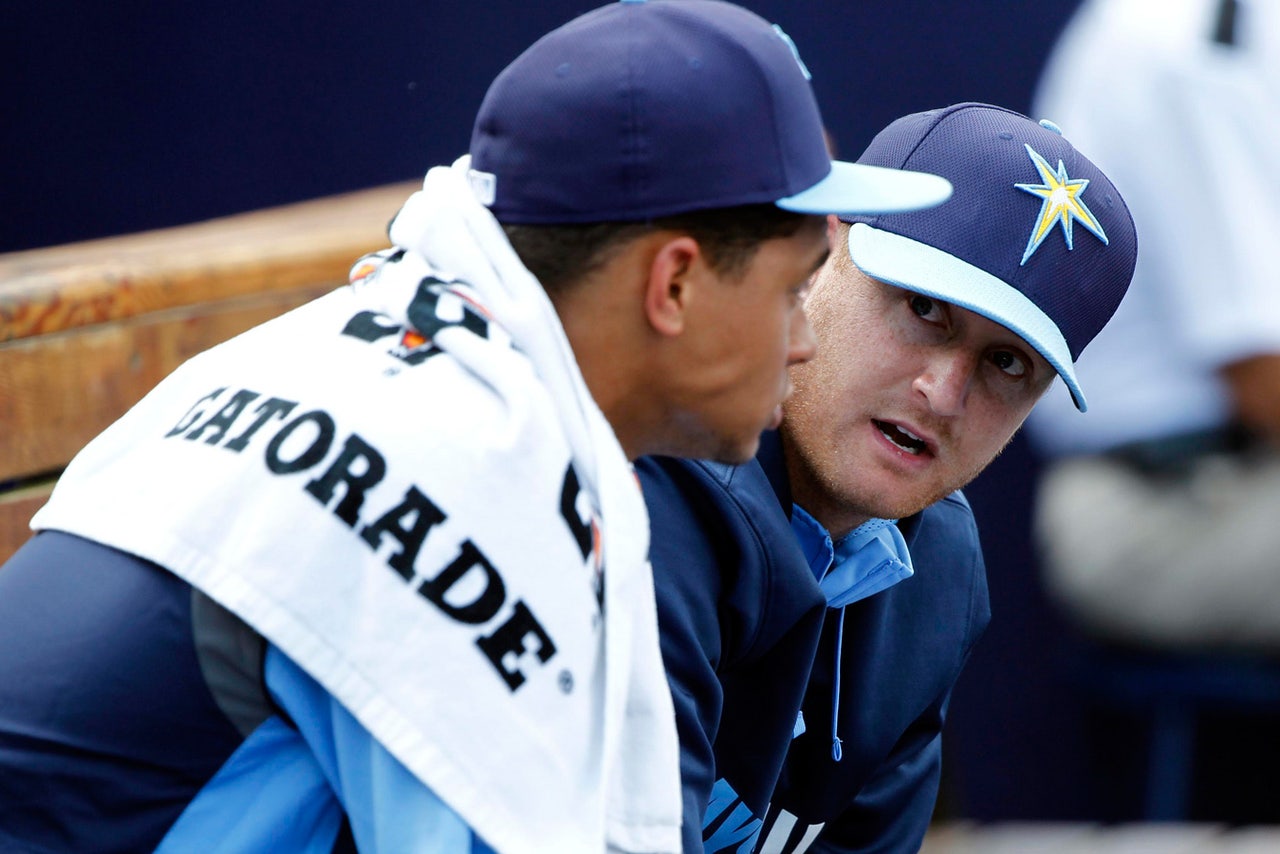 PORT CHARLOTTE, Fla. -- Alex Cobb stood before his locker Thursday, stunned that it had happened again. Last June, the Tampa Bay Rays right-hander was part of one of the scariest images from the 2013 season: He collapsed face-down, cap off, both hands on his head near the mound after a liner off the bat of the Kansas City Royals' Eric Hosmer struck him in the right ear.
On Wednesday, a similar scene unfolded in a Cactus League game between the Cincinnati Reds and Royals in Surprise, Ariz. In the sixth inning, a liner off the bat of the Royals' Salvador Perez struck Reds closer Aroldis Chapman in the face.
Like Cobb's incident nearly a year ago, the same eerie aftermath took place: A stretcher, concerned looks, questions about what comes next.
"I wouldn't say I was naive to the fact that it wouldn't happen again," Cobb said. "But this quickly, it's pretty amazing."
Like Cobb, Chapman sustained a mild concussion, but unlike Cobb, the Reds pitcher will need a metal plate inserted in the bone above his left eyebrow, with a bone graft possible as well. To little surprise, a large media contingent gathered near Cobb on Thursday afternoon, with highlights of the incident involving Chapman visible on the televisions nearby.
Cobb missed two months last season, but after his return Aug. 15 against the Seattle Mariners, he became one of the most dependable arms in the Rays' rotation. He went 5-1 in nine starts throughout August and September. Overall, he finished the regular season 11-3 with a 2.76 ERA and a career-high 134 strikeouts in 22 starts.
However, Cobb's perspective on the Chapman incident included some criticism. He was concerned that the protective cap designed for pitchers, approved in January, was not being made available fast enough. He wants action, and soon.
"It has kind of made me angry about the cap, the topic itself, just in the fact that they kind of behind closed doors made one available, but I don't think you can talk to one pitcher in spring training this year that has really seen one," Cobb said. "Maybe even a handful of guys. I was expecting when we first got here this year that one would be in our training room for us to test out. ... I don't know whether we're supposed to go online and find it on our own or what. But we haven't seen anything yet."
He continued, offering a sharp critique.
"It kind of seems like a gimmick just to cover their end in case of a serious injury," Cobb said.
The cap, designed by isoBLOX, supposedly can absorb impacts of 85 mph on the sides and 90 mph in front. Since January, it has been re-inspected for further modifications.
"I heard about it," Rays manager Joe Maddon said of the Chapman incident. "I did not want to watch it. I saw it on the iPad in the morning, and I saw that he had been hurt or hit. I guess it broke some bones, so I truly did not want to see it. It's awful."
Though the protection cap may not have helped Chapman, given the location of the liner's impact, another incident rekindles the debate about pitcher safety. The topic is one that Cobb, because of that frightening day last June, knows too well.
"His situation is a lot different," Cobb said. "The fact that he has to go through another surgery right now and deal with all that -- hopefully, no effects happen to his eyes and his sight. ... He's going to be going down a different path than any of us have. You can only hope for the best with that."
OVIEDO THROWS
Right-hander Juan Carlos Oviedo threw about 35 pitches during a batting-practice session against "two or three hitters" on the backfields at Charlotte Sports Park, Maddon said.
Still, Oviedo's prospects of starting the season with the Rays appear in doubt.
"What really comes rushing to your mind is this guy has not pitched in awhile," Maddon said.
"This guy did not pitch at all last year, and so you're going to rush him back under these circumstances? It might not be a good idea."
Oviedo, formerly known as Leo Nunez, last pitched in a major-league game on Sept. 21, 2011, as part of the Florida Marlins. In 2012, he had three minor-league appearances within the Marlins organization before missing all of last season after undergoing Tommy John surgery. This spring, he was a late arrival after he experienced visa issues in his native Dominican Republic.
That situation, coupled with his time away from the majors, could affect his future.
"He is in jeopardy of not starting the season with us," Maddon said.
JOYCE UPDATE
Outfielder/designated hitter Matt Joyce said his neck still feels sore after he left a victory over the Baltimore Orioles following the first inning Wednesday afternoon in Sarasota, Fla., as a precaution. Joyce said no timetable is set for his return, though he said a comeback could happen for Friday's game against the Toronto Blue Jays in Port Charlotte, Fla.
"I'm hopeful for tomorrow," he said.
Meanwhile, Maddon said Joyce's return could be delayed a bit longer, possibly coming Saturday against the Orioles in Port Charlotte, Fla.
"He still has that neck stiffness," Maddon said. "Ronnie (head athletic trainer Ron Porterfield) came in and talked to me about it. Nothing serious. It just happens to be a stiff neck. He was very limited mobility-wise and range-wise."
BIG THINGS AHEAD?
The Rays entered Thursday as winners of five consecutive games and eight of their last nine to own the majors' best spring record at 13-4-2.
Tampa Bay has finished with the best spring record twice, in 2010 (20-8) and 2008 (tied the Oakland Athletics at 18-8). Those years, the Rays eventually won the American League East.
TOUGH D
Before Thursday, the Rays had surrendered only 65 runs, the fewest in the major leagues. Their 3.00 ERA ranked second in Major League Baseball, behind the Miami Marlins' 2.94.
MARCH MADNESS
Productivity around the country is taking a dip this week with the NCAA Tournament underway, and like most workplaces, the Rays clubhouse has caught the fever.
The sights and sounds were all there Thursday afternoon after tipoffs took place: Some players scrambled to scribble out brackets before a 2:30 p.m. deadline, a guide for all the game times with their corresponding channels was taped below a television, yells lifted from a weight room after No. 11-seed Dayton upset No. 6-seed Ohio State in Buffalo, N.Y.
"I picked that," someone said, shortly after the Flyers earned the right to move on.
WET BP
The Minnesota Twins received a wet welcome to Charlotte Sports Park on Thursday night. Sprinklers started as they hit batting practice, because the field's timers were set for a 1:05 p.m. first pitch.
You can follow Andrew Astleford on Twitter @aastleford or email him at aastleford@gmail.com.
---