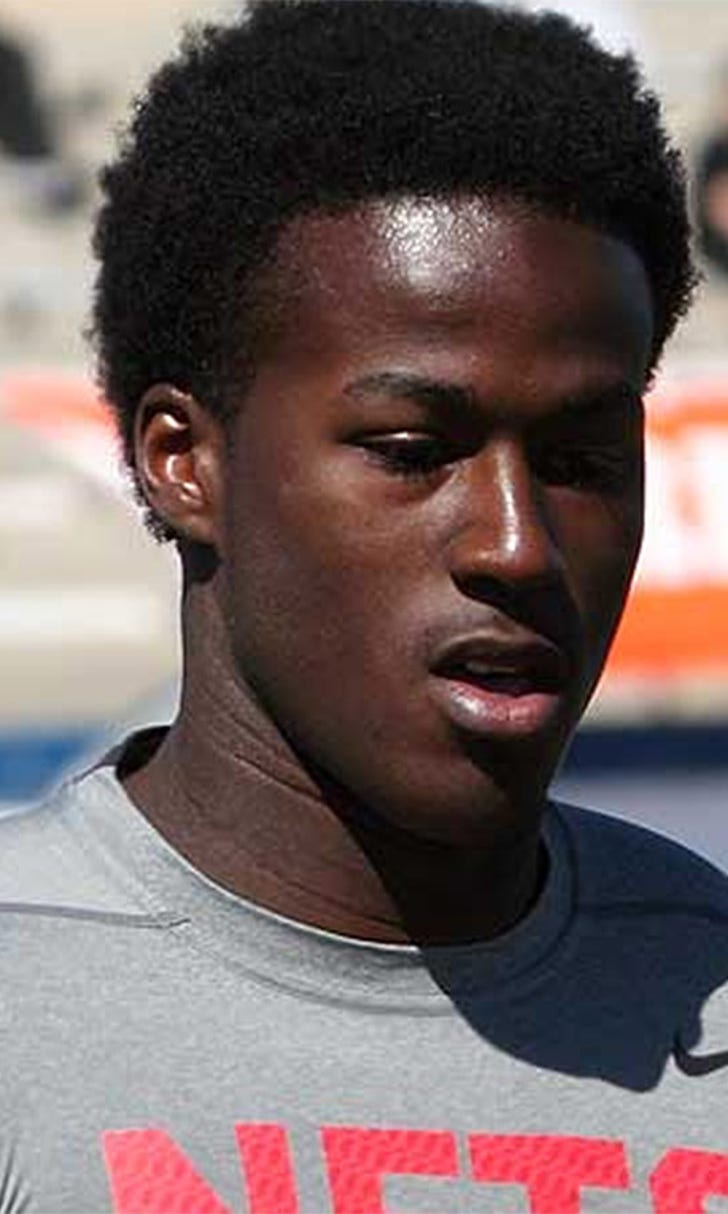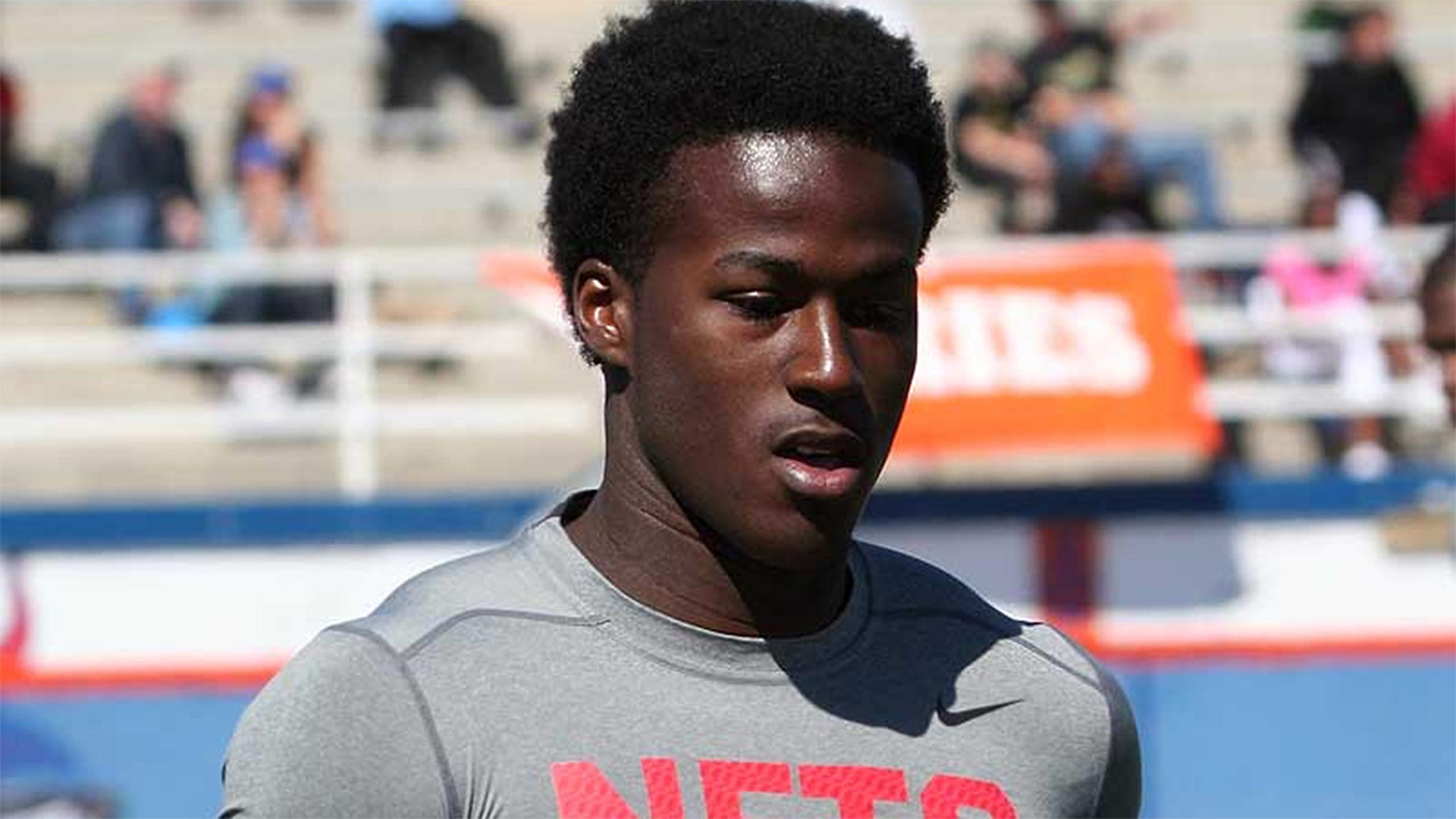 Notebook: At least seven Badgers true freshmen expected to play this season
BY foxsports • August 7, 2014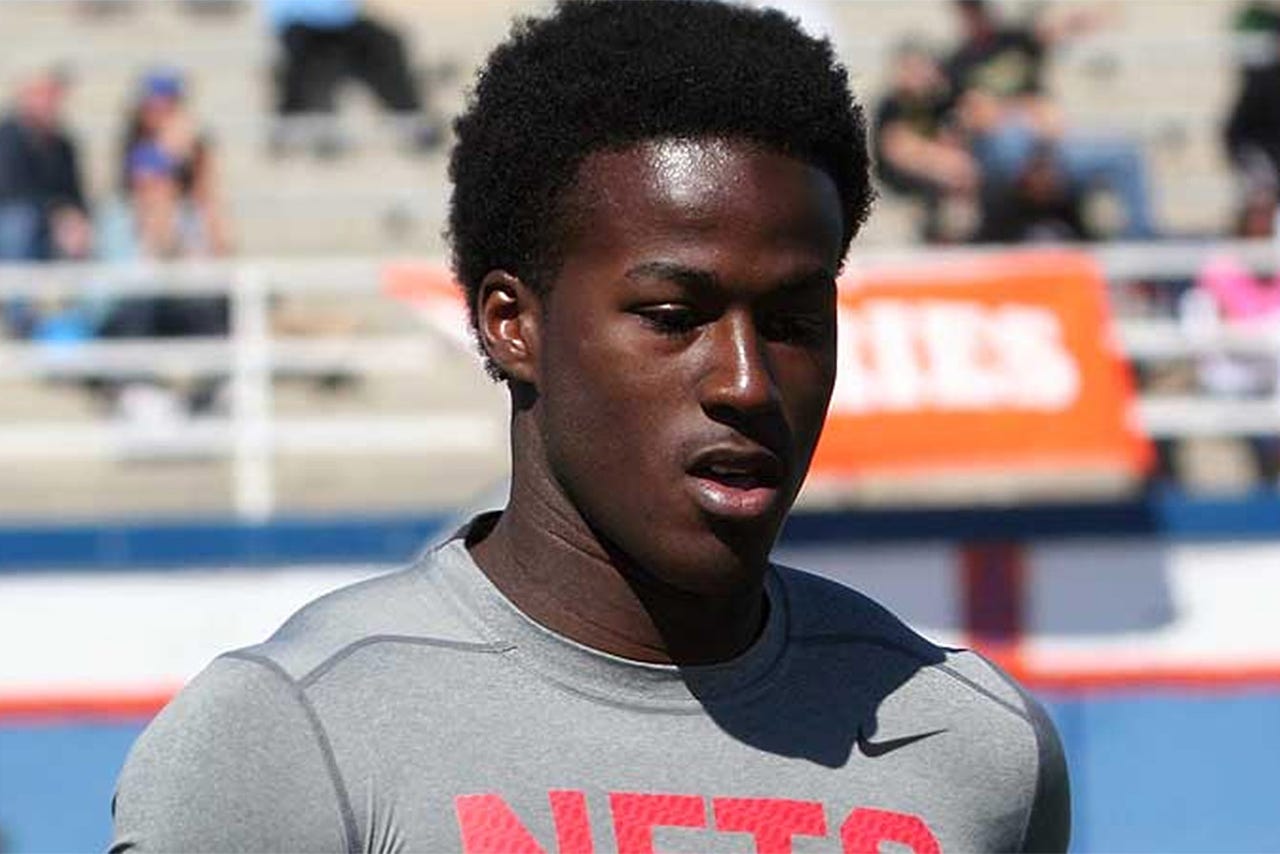 MADISON, Wis. -- Four days of football practice does not solidify a team's depth chart. Not even close. But based on what he's seen thus far, Wisconsin coach Gary Andersen anticipates an especially large freshman class suiting up for the Badgers this fall.
Andersen, in fact, went so far Thursday as to conservatively suggest "a minimum of seven freshmen" would not redshirt this season, though that number appears to be even bigger based on need and the sheer level of talent from the incoming class.
"It's going to be a big number," Andersen said. "But that's the fun. The youth, they bring a lot of excitement. I think you've seen some of the plays those kids have been able to make over the first few days, which is fun to see."
Eight freshmen saw game action in Andersen's first season as Wisconsin's head coach.
Specifically, Andersen mentioned running back Taiwan Deal, offensive linemen Michael Deiter and receivers Krenwick Sanders, Natrell Jamerson and George Rushing. Safeties coach Bill Busch said Wednesday that freshmen Lubern Figaro and Austin Hudson likely would play on the back end as well. Other players presumably in the mix to make the travel squad are cornerback D'Cota Dixon, who intercepted quarterback Bart Houston during Thursday's drills, and kicker Rafael Gaglianone, whose confidence and consistency have generally been good.
Andersen added that T.J. Edwards and his son Chasen Andersen were among those competing for the last linebacker spot in the rotation, while Derrick Tindal was battling for the fourth cornerback spot with redshirt freshman Dare Ogunbowale. That would put the number of possible true freshmen on the travel team at 11 or 12.
Nose guard Jeremy Patterson, at 6-foot-3 and 326 pounds, certainly looks to be an intriguing prospect. Only one player -- right tackle Rob Havenstein -- weighs more than him on the entire team. But Andersen expressed significant worry about the Badgers' backup nose guards behind starter Warren Herring, which include Patterson and fellow freshman Conor Sheehy. Presumed backup Bryce Gilbert graduated and left the program despite having one more year of eligibility.
"I don't know how much of a battle it is right now, but I know it's not where we need to be," Andersen said. "Right now, Warren will probably have to play every snap. It's a big concern."
Still, with two scrimmages on tap over the next 11 days, there are plenty of position battles to be settled. And the number of true freshmen asked to play immediately will continue to fluctuate, at least slightly.
"The challenge a lot of times is mentally to be able to stay there," Andersen said. "Some kids that's harder for them than it is physically. Certain positions have opportunities to play early. But I'm looking for them to stay in the playbook. I'm looking forward to them being able to hang in there mentally with the grind of the camp and show us that we could put them in a game and count on them. I've got to be able to have that feel out of every freshman."
Stave's day: Redshirt junior Joel Stave worked Thursday during the afternoon practice, which featured almost exclusively reserves. He fared better during live drills than Tanner McEvoy did Wednesday. McEvoy completed 6 of 10 passes during 7-on-7 work and went 0-for-6 during 11-on-11 drills. He also threw two interceptions.
On Thursday, Stave completed 5 of 10 passes during the team's 7-on-7 drills, which did not feature linemen. His final two throws of the session went for 15-yard touchdowns, first to wide receiver Reggie Love and then to tight end Austin Maly in the right corner of the end zone. Stave made a nice throw to Maly after rolling out to his right.
Stave also demonstrated solid command of the offense, moving some of the reserves into proper position on the field at the line of scrimmage. He completed 4 of 8 passes during the team's 11-on-11 drills.
"That's the quarterback's job is to make sure things are moving in the right direction," Andersen said. "His pre-snap awareness should be better than anybody on the field. Him and the free safety should have the most command of exactly what they expect and what they see of their offense or of their defense pre-snap. Joel's knowledge of the offense is very good."
Friday will mark the first day of practice in which all players will participate together after being split up for the first four days. And the next couple of weeks will go a long way toward finally deciding the quarterback race between Stave and McEvoy.
"It's a fight right now, but we've got to get them in those live scenarios," Andersen said. "Real football, get the whole scheme in and then see how they're handling it from there and then get them with their guys, get them with the full unit."
Kicking update: After three days of promising results, the kicking game faltered a bit during Thursday's afternoon practice, which was the only session of the day open to the media.
Incumbent starter Jack Russell made 2 of 4 field-goal tries, hitting from 38 and 48 yards while missing from 41 and 48 yards. Freshman Rafael Gaglianone, who made all five of his field goals Monday and went 2 for 3 on Wednesday, made just 1 of 4 attempts Thursday. His lone make came from 41 yards, but he missed from 38 yards once and 48 yards twice.
On Wednesday, special teams coach Jeff Genyk said Gaglianone had made roughly 85 percent of his kicks in practice, while Russell had made 70 percent. But the competition appears far from over.
Injury front: For the second straight day, receivers Jordan Fredrick and Jake Stengel spent much of the afternoon practice on the sideline, doing stretches or riding a stationary bike. Running back Caleb Kinlaw also watched from the sideline, and Andersen said Monday that he would likely miss close to two months while recovering from offseason surgery. Finally, tight end T.J. Watt also was hampered by an injury, though Andersen believed he would be back within days.
Trezy status: The status of safety Serge Trezy, a junior college transfer, remains in flux. But Andersen said it appeared more likely that he would be forced to take a redshirt year this season and enroll in January because the university had not yet cleared his transcripts.
"You can't just flip a coin in the air and get a kid into Wisconsin," Andersen said. "There's a lot that has to go through to get him into the situation of getting in school and handling the scenario. Every day that goes by, there's less of a chance that he'll be here with us this fall. Like I said earlier, he has the redshirt and we fully anticipate him getting here in January and having two years to go. Hopefully, he'll be a very good player for us."
Follow Jesse Temple on Twitter
---