Northridge ready to take next step in building program, school culture
BY foxsports • October 31, 2014
Reggie Theus used to tell the guys he coached in the NBA that they couldn't get stagnant. Every season, they needed to bring something new to the table. 
Be it a mid-range game, improved defense, a new post-up move -- something new was necessary every season.
The head coach of Cal State Northridge is bringing a lot to the table this season.
Cal State Northridge basketball, stagnant for so many years, took a big step in building a true athletic culture last season when athletic director, Dr. Brandon Martin, hired the former Sacramento Kings great to take over the basketball program. In his first season, he not only planned volleyball tailgates, convinced sororities and fraternities to come to soccer games and took one of the smallest basketball teams in the nation to the Big West Conference Championship game. 
The Matadors came two controversial foul calls away from making the NCAA Tournament. 
"We felt like the game was taken for us," Theus said. "I've been preaching that it's got to make you hungry. I keep telling them, although we saw a lot of success, we didn't accomplish our main goal. In so many ways, we've done nothing."
This season, the Matadors have length, athleticism and they can fly down that court. It's an exciting product instead of an upstart one. In addition to four returning starters, they have two 6-foot-10 transfers in Kevin Johnson and Devonte Elliott. Versatile forwards, 6-foot-9 junior Tre Hale-Edmerson and 6-foot-7 senior Stephen Maxwell, have both improved in the offseason and finally can settle into their natural roles. 
"We're considered to have one of the best front courts in the conference," Maxwell said. "With all that length, it gives me a lot of help in rebounding and guarding the bigs down low."
Stephan Hicks, as pure a scorer as you'll find in the Big West, has finally come into his own. Hicks was the second-leading scorer in the conference last season, averaging 17.2 points per game, but Theus said he could increase that this season. With the help of his teammates and Theus, Hicks built up the necessary confidence that he needs in order to play that scoring role.
"I was dead-set on getting his mindset different," Theus said. "And I saw a change in him at the end of the season that was more aggressive. Really battling to score more points, to be more aggressive, to take advantage of his opportunities. I think that he enjoyed that person, that was a new person for him."
Confidence has been a key cornerstone that Theus has built the foundation of his program on. Once he implored Hicks to score 30 points a night, he became a different player. Theus challenged his team in the weight room and implemented an NBA-style training program. Many didn't understand it last season. But after realizing how fitness translated into speed on the court, they had no problems attacking it this time around. 
"It took me outside my comfort zone," Maxwell said. "A lot of times, I would take plays off but with him, he gives me the mentality and the confidence to realize that I'm actually in better shape than I thought I was."
The Matadome underwent a makeover, highlighted by a "blacktop" court design. It's bold, but it gives students and supporters a unique point of pride. More additions will completed at a later time, including expanded seating, and the team said there's a substantial buzz around the program that never existed before.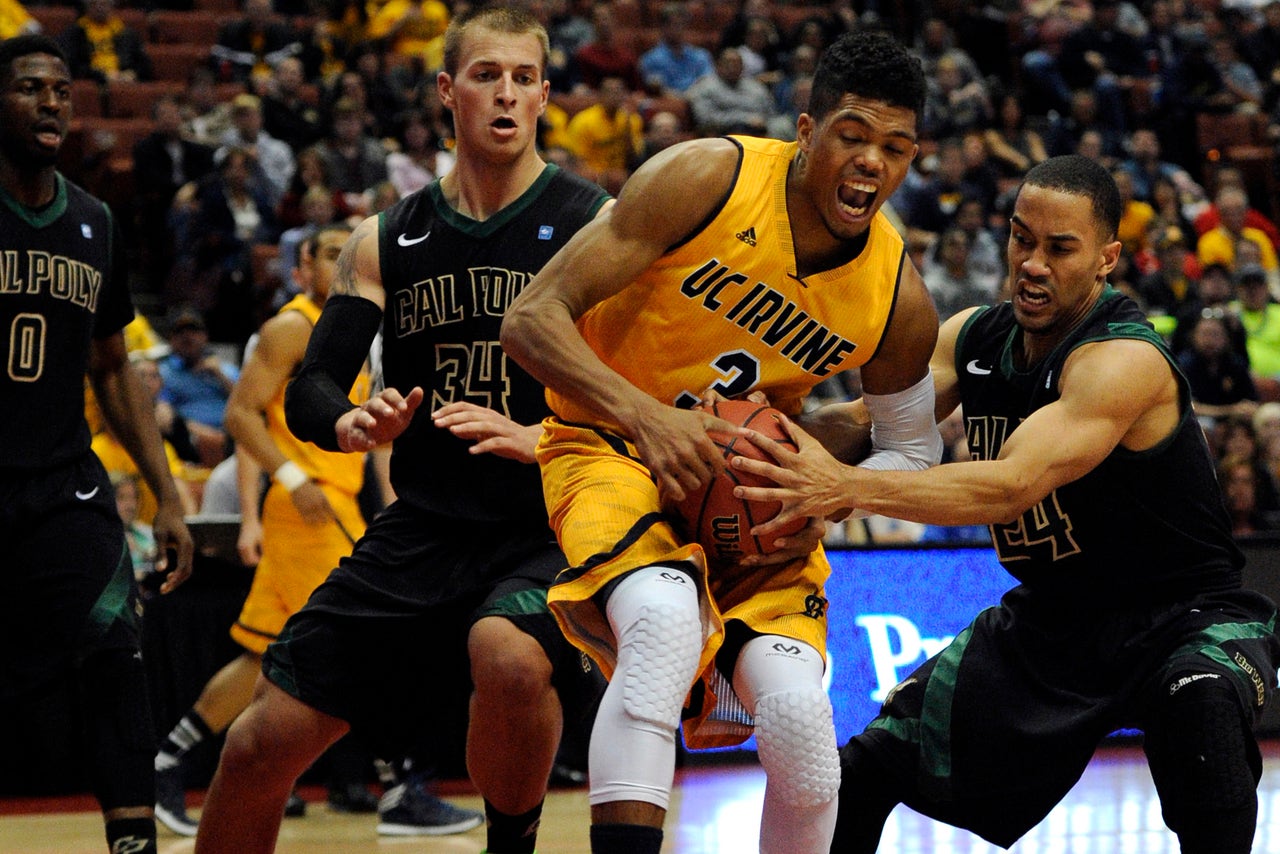 Prime Ticket the regional home of Big West Conference basketball
The revitalization isn't quite complete. The goal is to turn Northridge into a program like San Diego State -- a mid-major program that has turned into a high-powered program with a strong, yet identifiable backing. 
Theus and Dr. Martin still have work to do, but the direction of the program is trending up as fast as the guards on the court.
"It's been our goal to have an identity," Theus said. "What I keep trying to tell people, is that the CSUN you knew, it no longer exists. This is a school that's really doing it the right way. We have a president and an AD that wants sports to thrive -- not just our sports, but all the sports here.
"It's fun to be in a business that's kind of on the rise, being a part of the build. If we do things the right way, a big part of it will by my stamp. It will be Dr. Martin's stamp, it will be (university president) Diane Harrison's stamp. So that's why we try to do it the right way."
---