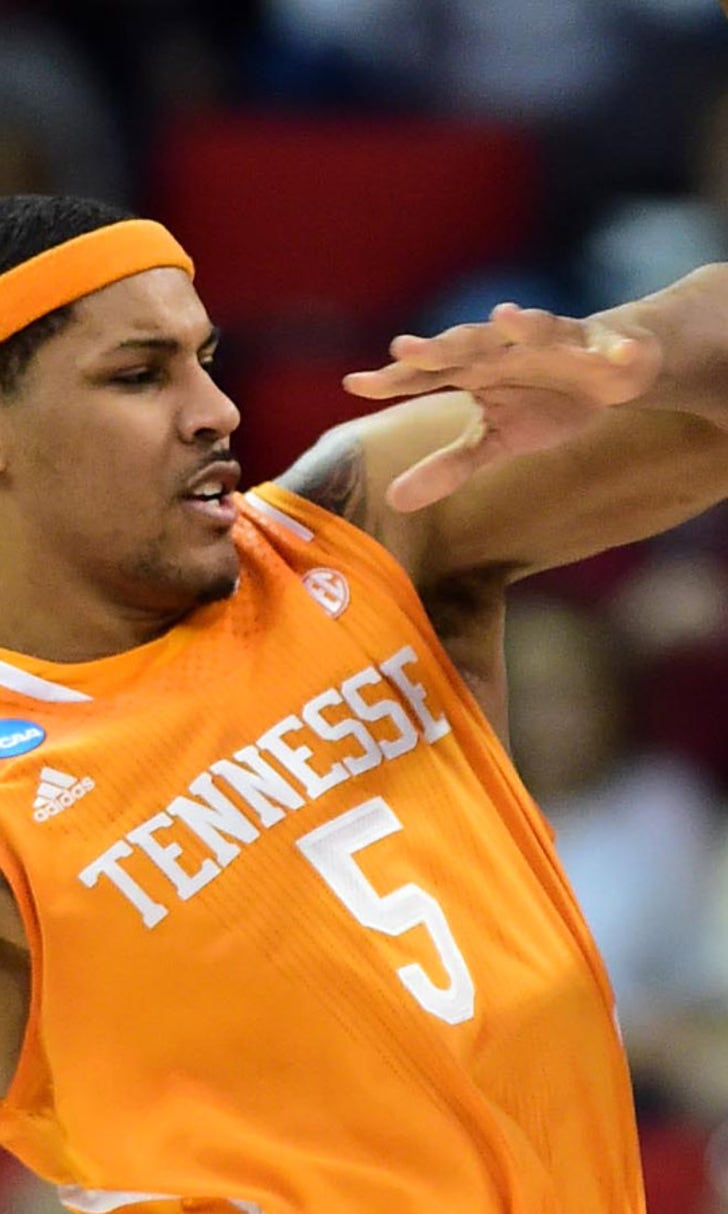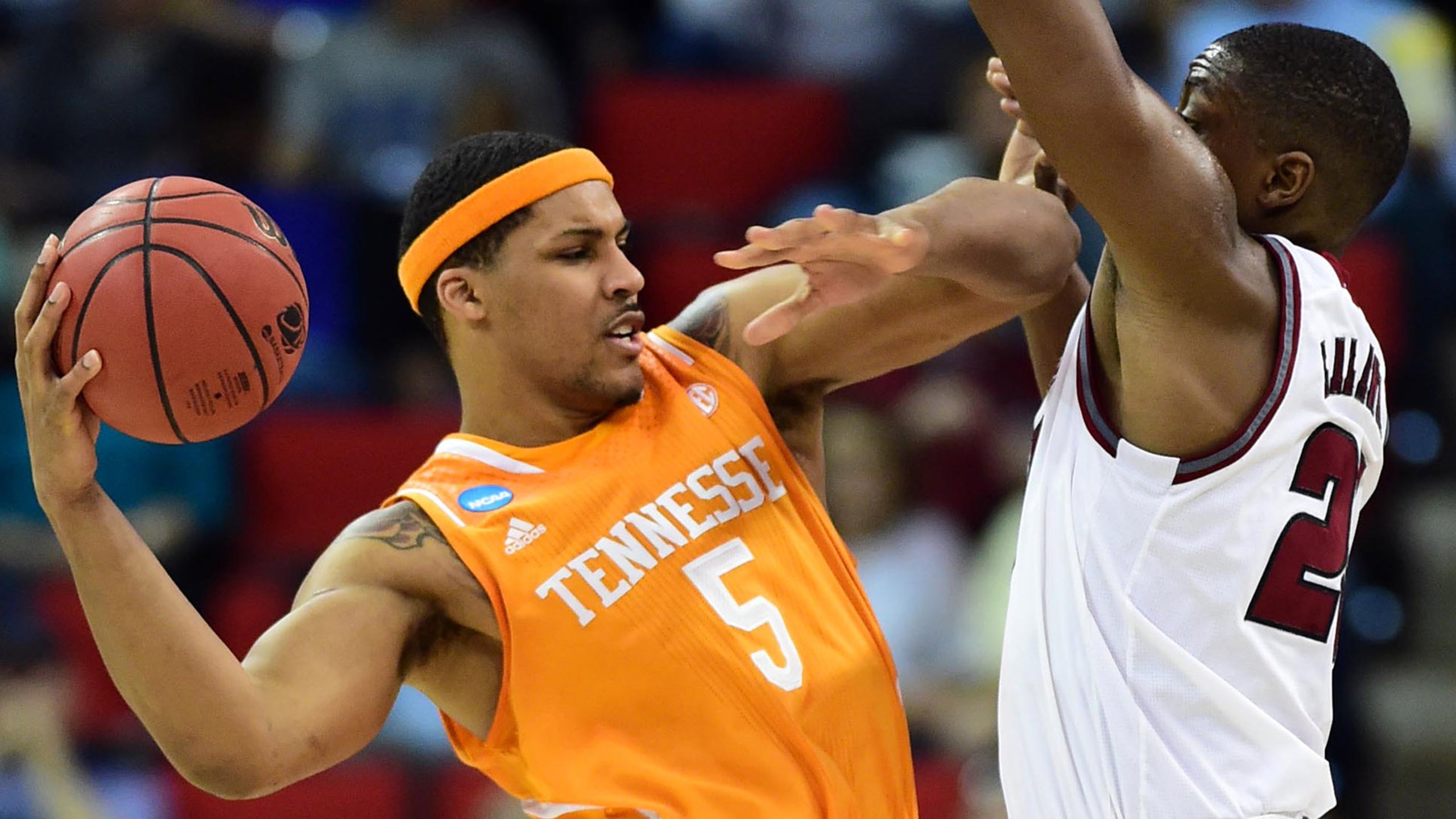 No trouble for No. 11 Tennessee against No. 6 UMass
BY foxsports • March 21, 2014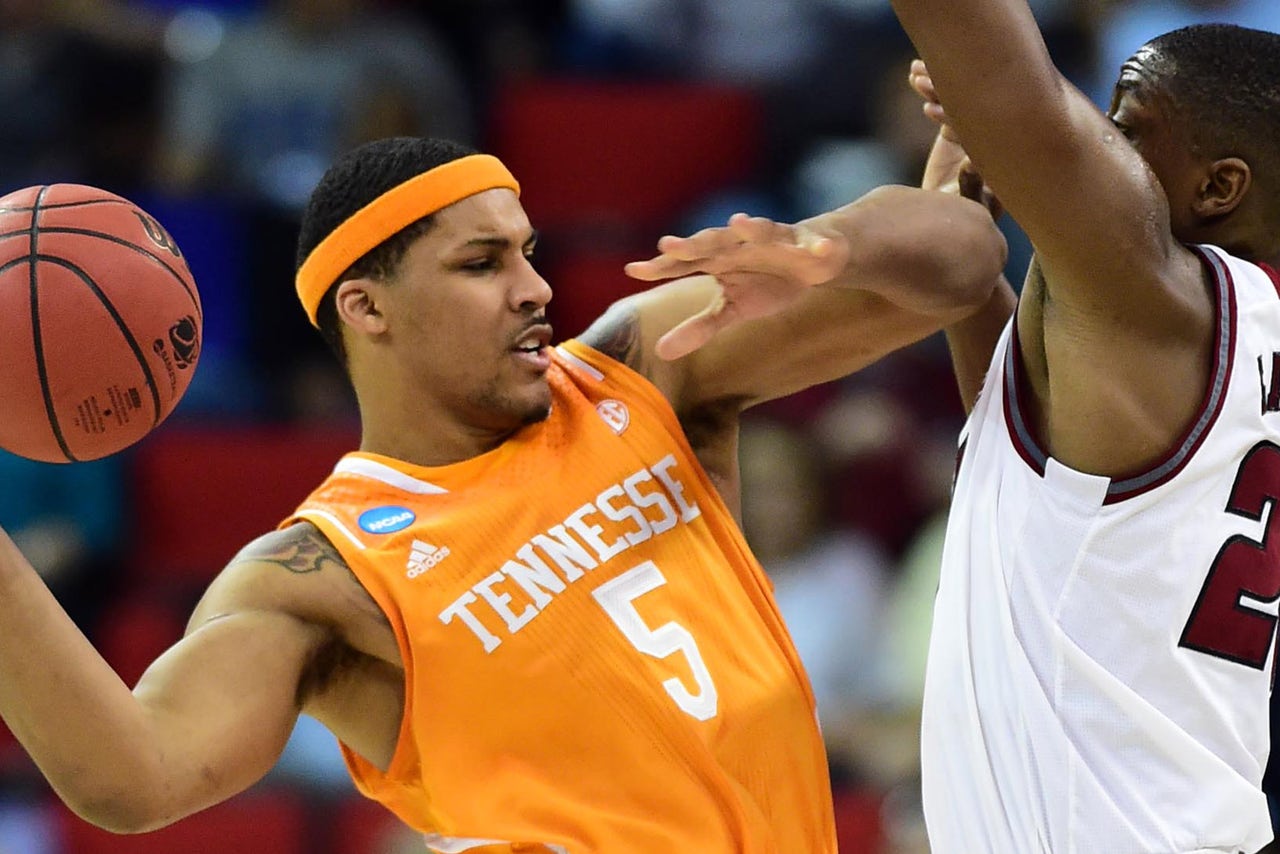 RALIEGH, N.C. -- Fatigue or no, 11-seed Tennessee (23-12) dispatched 6-seed UMass (24-9), in an upset that wasn't really an upset at all, at least not according to oddsmakers.
The Volunteers dominated relatively easily from start to finish in an 86-67 win, and even though the win itself was somewhat expected, it doesn't mean that Tennessee -- a team that will now have to face only 14-seed Mercer to reach the Sweet 16 -- isn't a team to be feared.
Massachusetts was a six-seed in accomplishment only, excellent play of star Chaz Williams aside. Tennessee was more talented and more athletic and it showed. 
But the Volunteers completed their fourth game in a week with barely a hint of fatigue, shooting 53.6 percent for the game and 56.5 percent in the second half. 
"We're still young," said Jarnell Stokes, who had a game-high 26 points and 14 rebounds. "I don't feel like my legs are tired. Sort of reminds me of the AAU days. We're just having fun out there. We're defending at a high level and we're also scoring. So I'd rather play games than practice. That's my mindset."
Tennessee head coach Cuonzo Martin thinks getting a game out of the way in the First Four might have even been a benefit to his team. 
"I think it really helped us, just getting on the flow of the game, get your feet wet, so to speak," Martin said. "I do think it helped us, getting a game under our belts.
Whether or not it will catch up to them on Sunday remains to be seen, but if Friday was any indication, they'll be just fine. 
Tennessee has 12 losses this year, and 11 of those have come by single digits. In Ken Pomeroy's tempo-free efficiency rankings Tennessee is the No. 12 team in the nation, mostly because Pomeroy only factors in efficiency, not wins and losses.
"We were hungry. We were ready for it," said Josh Richardson. "When we were in the tunnel everyone was hyped, no one was nervous and we were all on the same page."
Tennessee has won seven of its last eight games now and is as confident as any team still playing. 
"I think the confidence is good," said Martin. "Also, it's a time of year you win, you move forward. You lose, you go home. ... They understand and I guess they realize when you defend at the level we're capable of defending at, these are the results behind it.
"Playing with confidence, everybody plays their role and you want to win as a family."
In last year's NIT, Tennessee finished off a somewhat disappointing season with a 75-67 loss at home to ... Mercer. 
The Vols didn't need to see a Duke upset to know Mercer is dangerous. 
"A team as disciplined as Mercer and experienced didn't surprise me very much," said Richardson. "I remember last year, they definitely executed their plays against us very well and we didn't match their intensity. We weren't very disciplined in the game and they came in our house and whooped us, so we can't let that happen again this year."
"Mercer can be a very scary team if you don't play defense well," said Stokes. "If you're a bad defensive team, the Bears will pick you apart."
Tennessee certainly isn't that -- the Volunteers are 13th in Ken Pomeroy's adjusted defensive efficiency, and held UMass to 42.4 precent shooting -- but this will be an indicator of how far they've come.
"Tomorrow will be big for us," Stokes said. "It will be a big test."
---