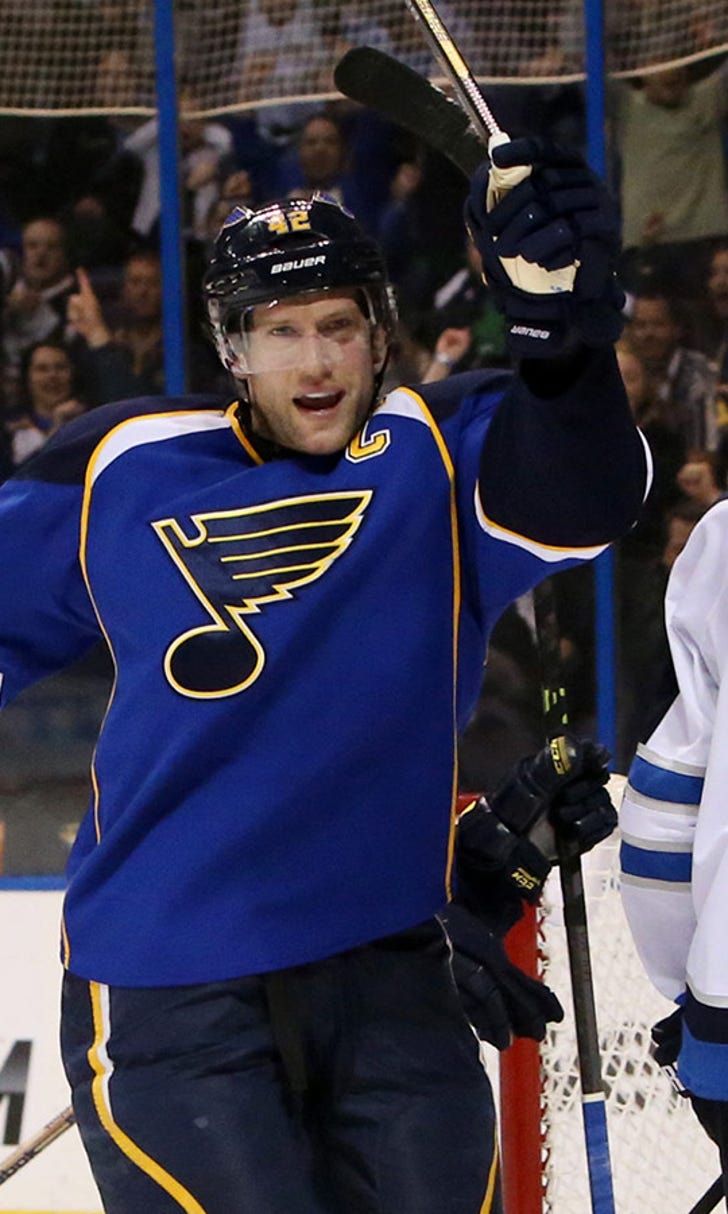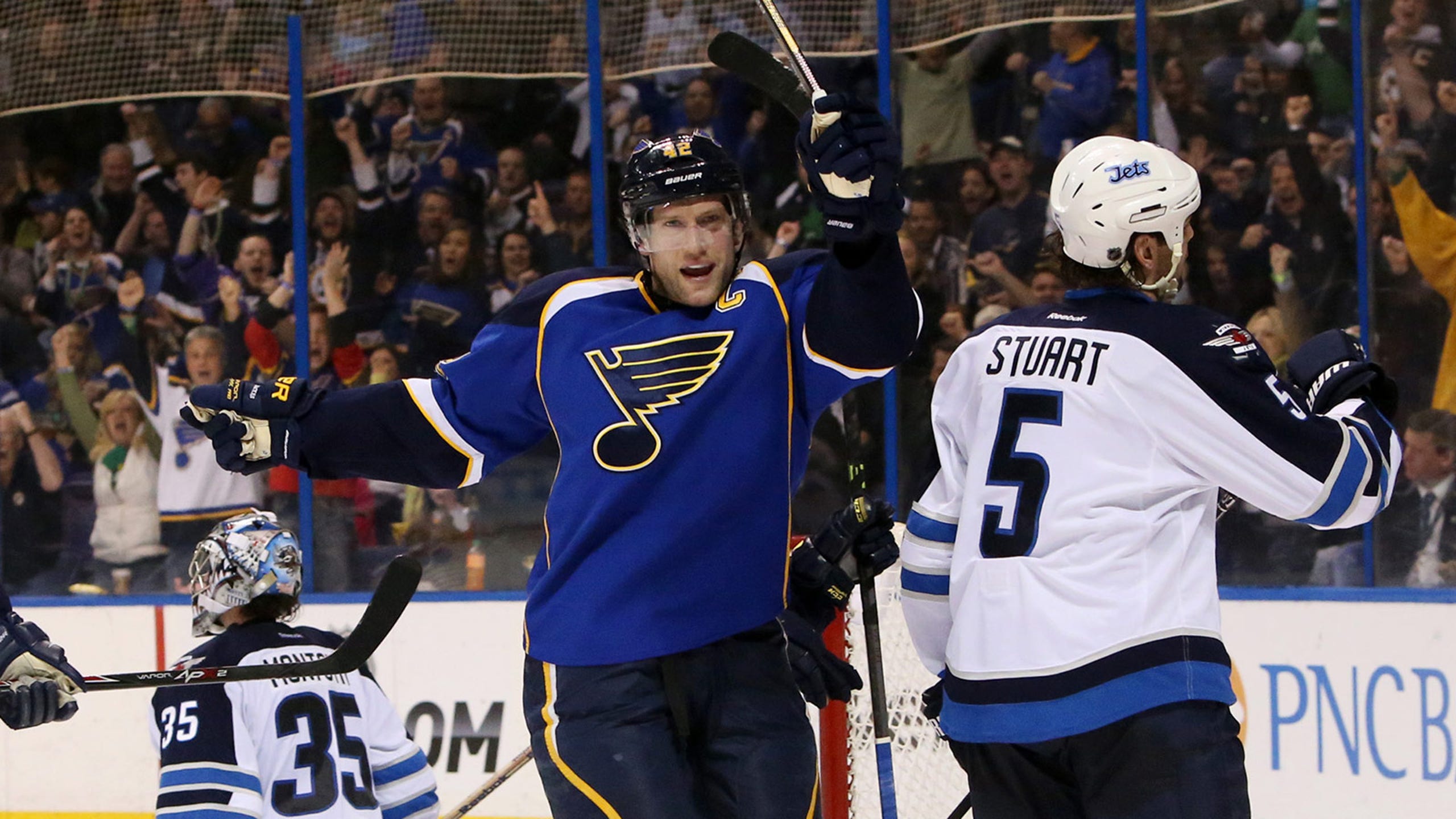 No Oshie, no Tarasenko, no problem as Backes helps lift Blues past Jets
BY foxsports • March 18, 2014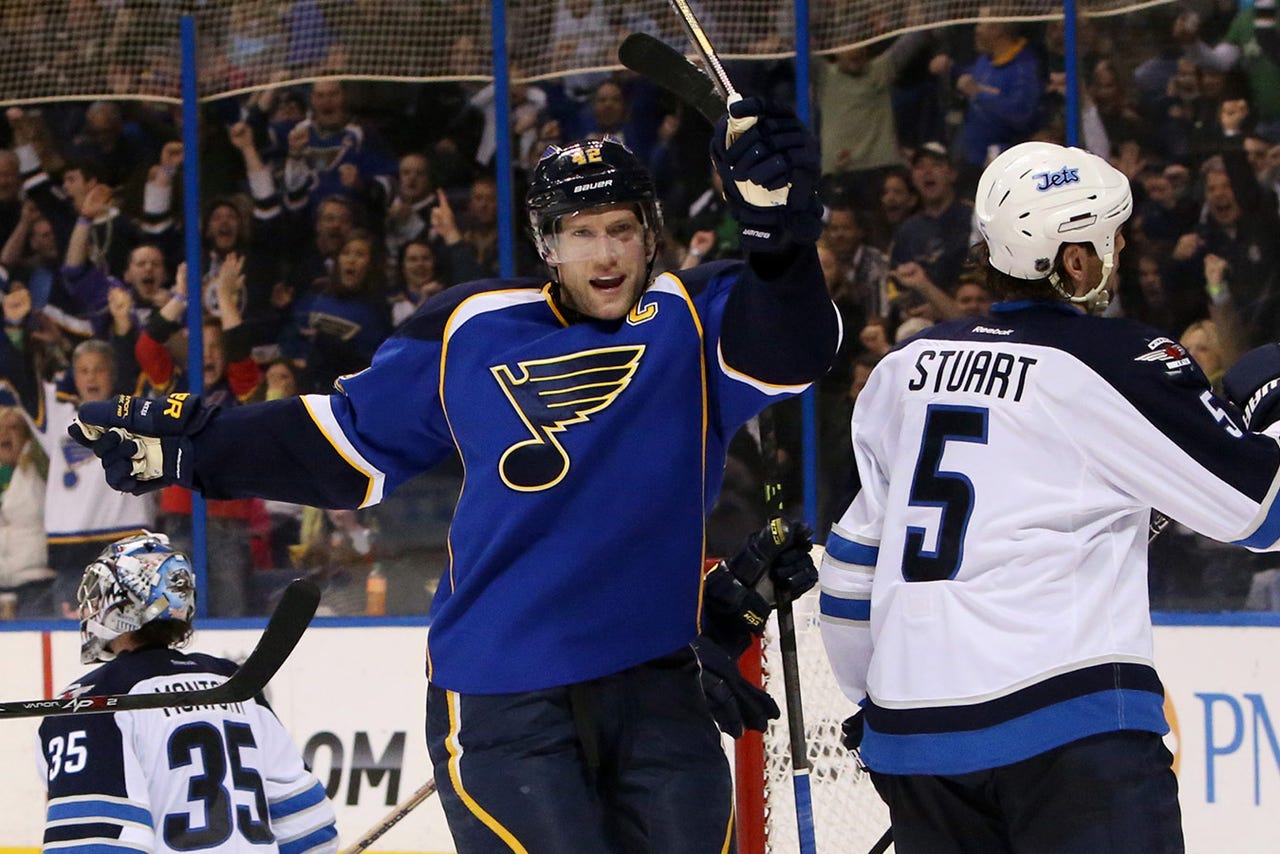 ST. LOUIS -- David Backes let loose a little emotion Monday.
The St. Louis Blues' captain corralled a loose puck in front of the Winnipeg Jets' net and poked it in for a power-play goal with 6:51 remaining. He promptly skated over to the glass and banged both arms off of it in a rare expression of relief.
"That was a monkey-off-the-back type of celebration there," Backes said. "I felt like I let the guys down in the second there when we get the two-on-one break and Schwartzy (Jaden Schwartz) gets it over to me and I miss the net. I'm a guy that's counted on to produce, and when you get a great chance like that, I expect to bring my team a lot of confidence in those situations.
"I let them down, and I was able to pick them back up with that power-play goal. And that felt really good for me, and not just personally, but to do that for the rest of the guys sitting in this room. That's what really felt great."
Backes added another goal later in the third on a breakaway where he was pulled down from behind, giving him his 22nd and 23rd goals of the season. Those two scores and another strong performance from goalie Ryan Miller were enough to help the Blues pull out a 3-1 victory against the visiting Winnipeg Jets.
The announced crowd of 16,665 at Scottrade Center saw several promising signs Monday in the Blues' first game since it was announced that top-six forward Vladimir Tarasenko was expected to miss at least six weeks after having surgery on his hand.
Playing without the young Russian and also leading scorer T.J. Oshie, who was with his fiancee after the birth of their daughter Monday morning, St. Louis still managed to pick up another win and two more points, improving to 47-14-7 with an NHL-best 101 points in 68 games.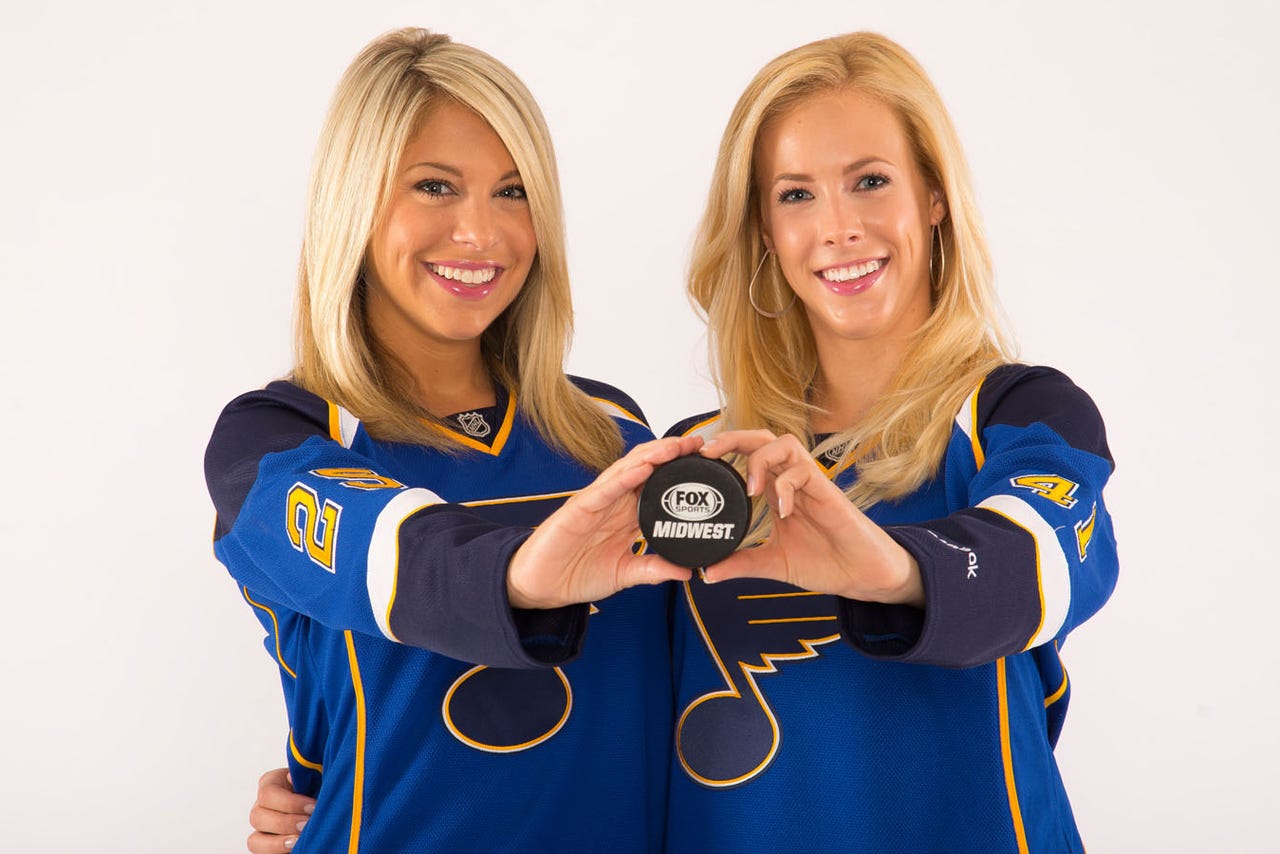 FOX SPORTS MIDWEST GIRLS: Read their bios, check out their upcoming appearances and view their photo galleries and videos.
The new-look Blues will have to make do without Tarasenko for the foreseeable future, which means everyone else on the roster will need to step up to replace his significant contributions.
Including Backes, who had just one goal in his previous 12 games.
"No question," Backes said. "He's probably our best one-on-one dynamic hockey player. He's got amazing skill and he was just getting into his stride when he was working his butt off and having tons of success. Not a great time to lose him, but those things are going to happen and we have to share the load with the rest of the guys."
Brenden Morrow hadn't scored a goal in his last nine games, but the veteran netted his 11th of the season early in the second period on a nifty two-on-one pass from Derek Roy.
"I know Brett Hull has said he was worried to death that he'd never score another goal," Morrow said. "It doesn't matter who you are, when the puck's not going in the net, you're starting to grip the stick a little tighter. And we've had lots of opportunities, our line. It was good to finally get rewarded for it."
Roy had gone nine games without recording a point, 10 if you include Saturday night's game in Nashville in which he was a healthy scratch. Morrow and Roy, two veterans signed to one-year contracts in the offseason, will be keys to the Note's success the rest of the way.
Defenseman Jay Bouwmeester added two assists, his 29th and 30th of the year, to snap his own 11-game scoreless streak.
"I think we had a lot of good players," Blues coach Ken Hitchcock said. "We didn't finish like we normally would have, but we had a lot of good players in the game today."
And those players are aware of the situation at hand.
Tarasenko had established himself as one of the Blues' core players, a guy who could be counted on for scoring contributions on an almost-nightly basis. With him out, everyone knows they'll need to do more.
"That's something we've said from Day One is a strength of our team is our depth, and we're going to have to show that now," Morrow said. "We weathered the storm when Sobie (Vladimir Sobotka) was out, and now we're going to have to do the same with Vladdy (Tarasenko)."
---