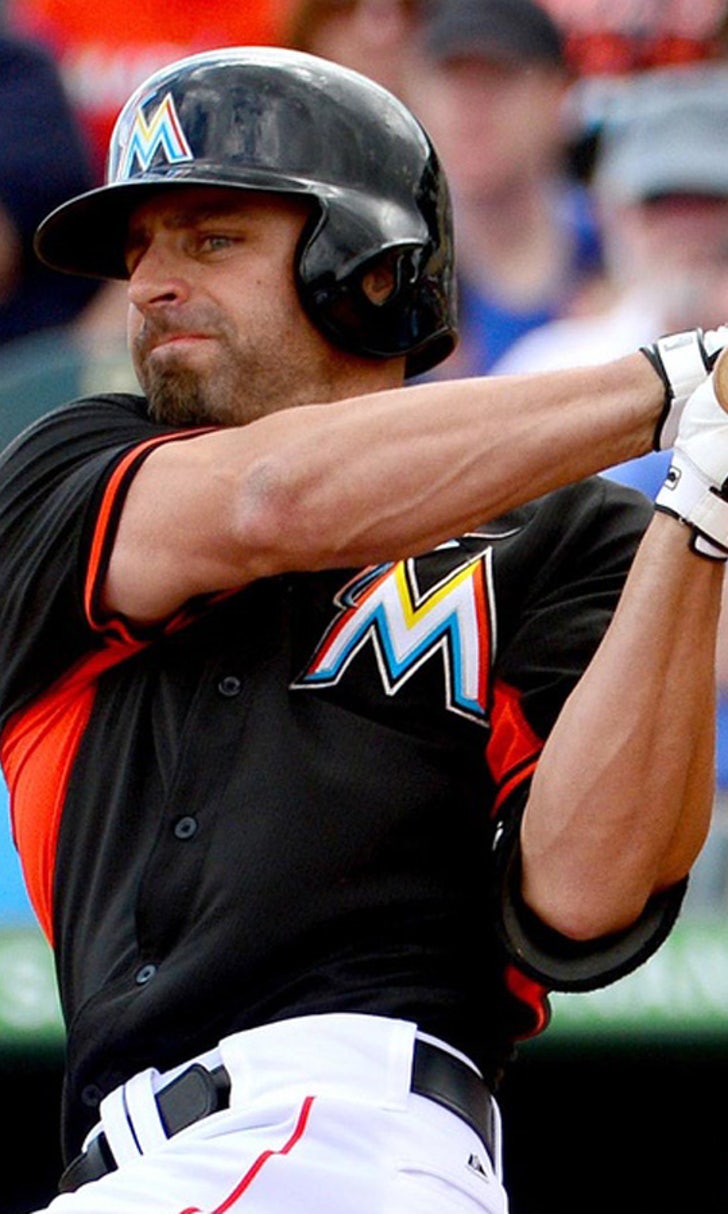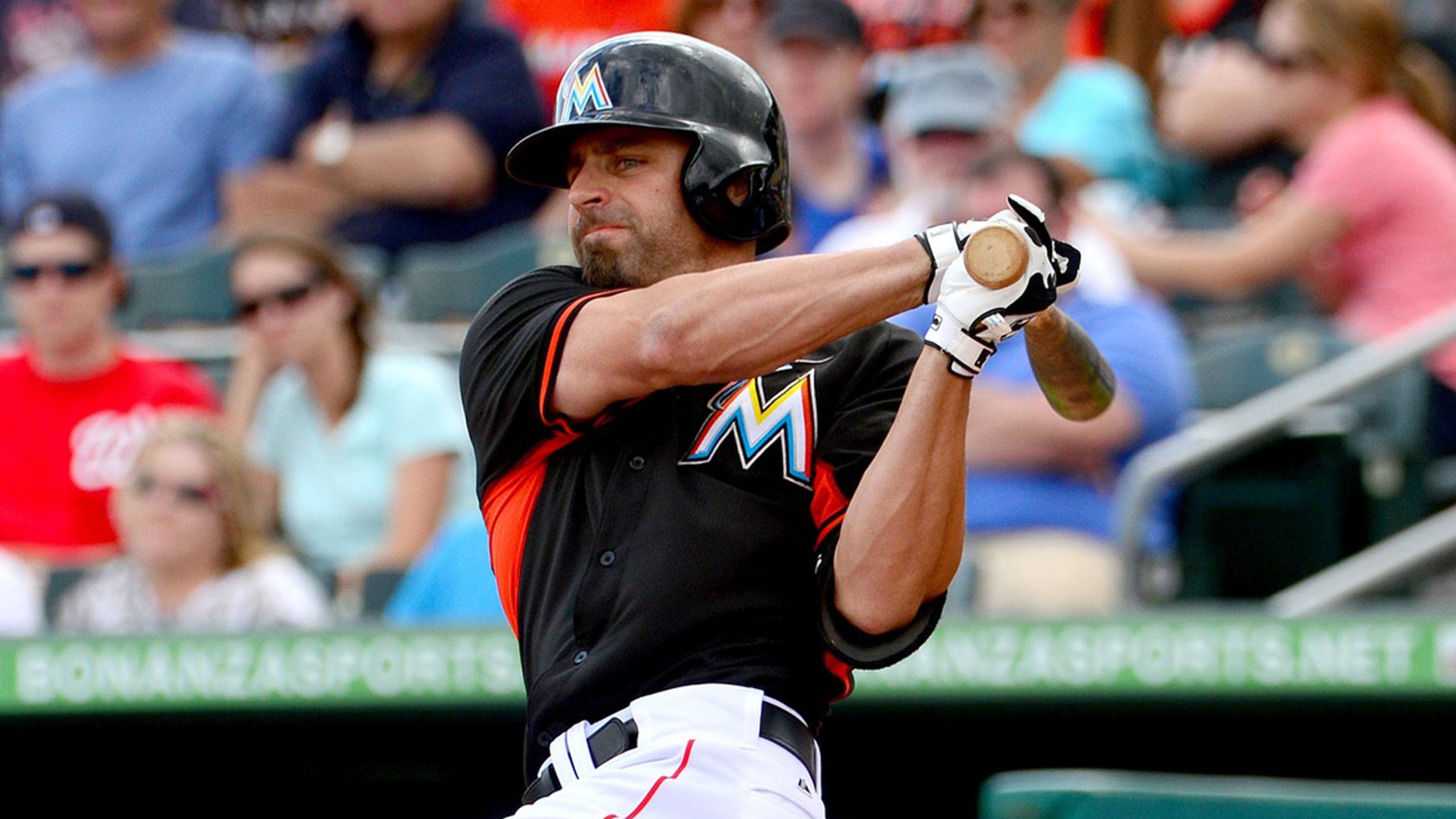 No guarantees: Non-roster invitees know they must make impression
BY foxsports • March 19, 2014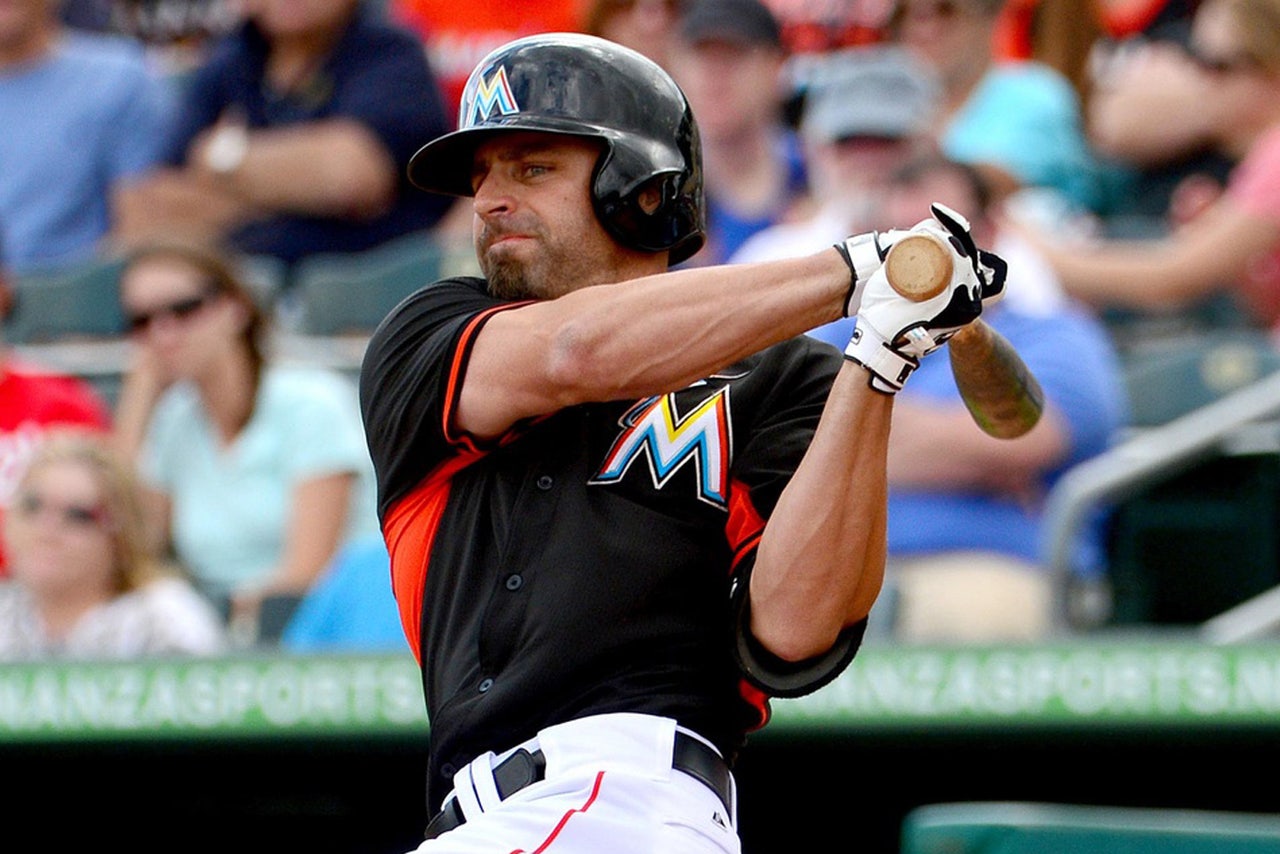 JUPITER, Fla. -- Eleven seasons spent in the big leagues with the same routine.
Then, one offseason, only minor-league deals come around with an invitation to spring training.
For veteran position players in this situation, old habits must be adjusted in order to win a spot not guaranteed to them. A track record will only go so far.
Outfielder Reed Johnson, one of two such players with the Marlins this season, faced a similar situation with the Chicago Cubs in 2011 when he entered as a non-roster invitee.
Johnson hit just .225 with a homer and five RBI that spring but still made the club. That season, he finished with a .309 average, 22 doubles, one triple, five home runs and 28 RBI in 111 games.
''Sometimes when you come in as a veteran on a guaranteed deal you'll take some at-bats where you might take two strikes and work on your two-strike approach,'' said Johnson, who is 37 and in his 14th spring. ''Now I'm with an organization that I'm not real familiar with, so they've got to see me play a little bit, be able to show you can still string something together and get some hits.''
Or lay down a bunt, as Johnson did during Sunday's game.
Anything to prove his worth to the Marlins and manager Mike Redmond, who he played against as a member of the Toronto Blue Jays.
In the past, Johnson could get by with how comfortable he looked running the bases and staying healthy because of his big-league experience.
Through 11 games, Johnson leads the team with a .438 average. He went 3 for 4 in Tuesday's 8-1 win over the Houston Astros at Roger Dean Stadium. On Monday, he blasted a pinch-hit home run.
''It's almost like you have to pull out all the stops when the bell rings,'' Johnson said. ''I guess when your back's up against the wall mentally you don't even realize it but you're focusing just a little more each at-bat and each game means a little more to you if you were on a guaranteed deal.''
Veterans rarely take long bus rides from one spring training site to the other, but in the case of a non-roster invitee, it's a good sign when his name winds up on the travel roster. That means the team wants to see more of him and give him opportunities to make the team.
Infielder Ty Wigginton, the other non-roster veteran position player, doesn't care when he enters a game so long as he gets the call.
The 12-year major leaguer is 4 for 26 (.154) with two runs, a double and two RBI in 18 spring appearances.
''When they ask me to do something I'm going to do it the best I can,'' said Wigginton, a one-time All-Star. ''I've done that my entire career whether I knew I was going into camp as the Opening Day third baseman, whatever it was going to be. Whatever they ask me to do I'll do it to the best.''
This marks the first time the 36-year-old has been a non-roster invitee.
Although the stakes are higher than they have been in the past, he has taken the same mentality into camp because of the comfort of familiarity.
''I just try to approach it as if I was in the same situation I've been in my career,'' Wigginton said. ''Remember that the main goal is Opening Day and focus on that. But at the same time there's more. I don't want to try and add extra pressure.''
Johnson and Wigginton aren't trying to start, rather win one or two bench spots in key pinch-hit or double-switch situations. The Marlins already have Greg Dobbs and Jeff Baker locked into roles. Ed Lucas and Donovan Solano are in contention.
Not only must those guys be able to play multiple positions, but also offer guidance to the younger players. Before being reassigned to minor-league camp, 2013 first-round selection Colin Moran would sit on the bench and talk baseball with Wigginton.
''Those spots are tough for young guys to come up and hit off the bench when they're used to playing all the time,'' Redmond said. ''You take a guy like Reed -- he's played 13 seasons. That's primarily been his role. He's comfortable in that role, so definitely is a factor because you like to have guys that understand that situation. It's a tough one.''
With only a few of the 25 spots for Opening Day up for grabs, the remaining ones are hot commodities. Last year, an unprecedented seven non-roster invitees (five veterans), including fifth starter Kevin Slowey, had their contracts selected.
When that happens, players on the 40-man roster must come off it either via the disabled list or assignment designations. The latter guys could wind up with another team if there is interest.
''I think every manager would say, 'Hey, we want the tough decisions because it's going to make our team better,''' Redmond said. ''We'll see. I think we'll see sort of how it all shakes out. We brought these guys in to compete for a job and really at the end of the day whoever plays the best will win those spots.''
You can follow Christina De Nicola on Twitter @CDeNicola13 or email her at cdenicola13@gmail.com.
---