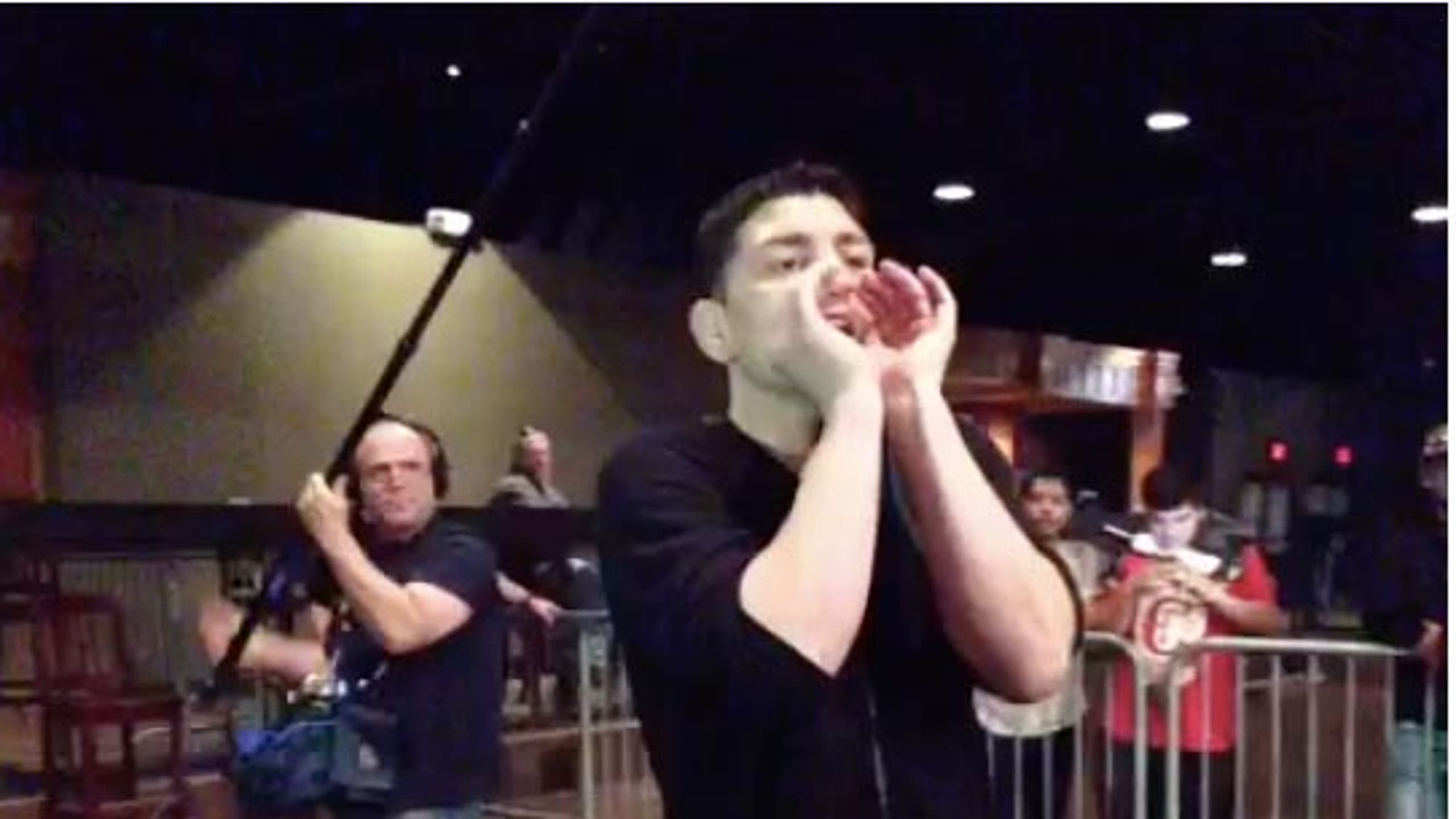 Nick Diaz taunts Johny Hendricks, says he could make weight by 3 a.m.
BY foxsports • March 14, 2014
DALLAS -- Nick Diaz doesn'€™t have to be fighting on a card to make himself present.
The zany former UFC welterweight No. 1 contender was in the crowd Friday during UFC 171 weigh-ins, taunting Johny Hendricks, who failed to make 170 pounds the first time for his title fight with Robbie Lawler on Saturday night.
Diaz shouted that Hendricks was "too heavy" and "fat." Earlier at Gilley's Dallas, Diaz told reporters that he could make weight by 3 a.m. Saturday morning to fight Lawler, because he hadn't eaten much in the last two days and was "starving." Diaz said he currently weighed around 182 pounds.
Diaz very well could have been on this card, but he reportedly turned down a rematch with Carlos Condit, who meets Tyron Woodley in the co-main event Saturday. Diaz told FOX Sports last month that he only wants to return from his "retirement" for a title shot. On Thursday, both Hendricks and Lawler didn'€™t express much interesting in fighting someone who has lost two straight.
UFC president Dana White took a shot at Diaz in an interview with Sportsnet, poking fun at his propensity for missing UFC press events.
"He shows up for other people's press conferences and stuff and weigh-ins," White said. "That's awesome."
But Diaz, who is in town to corner his teammate Jake Shields, did make a good point talking to FOX Sports at UFC 170 in Las Vegas. He said he was a draw and that's accurate. People love Diaz for hilarious stuff like trolling Hendricks at weigh-ins and saying he would take a fight on 24-hours notice.
---