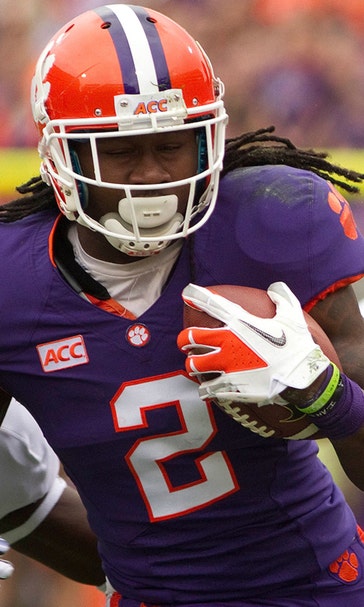 NFL Mock Draft, Version 2.0: Browns still getting Sammy
March 13, 2014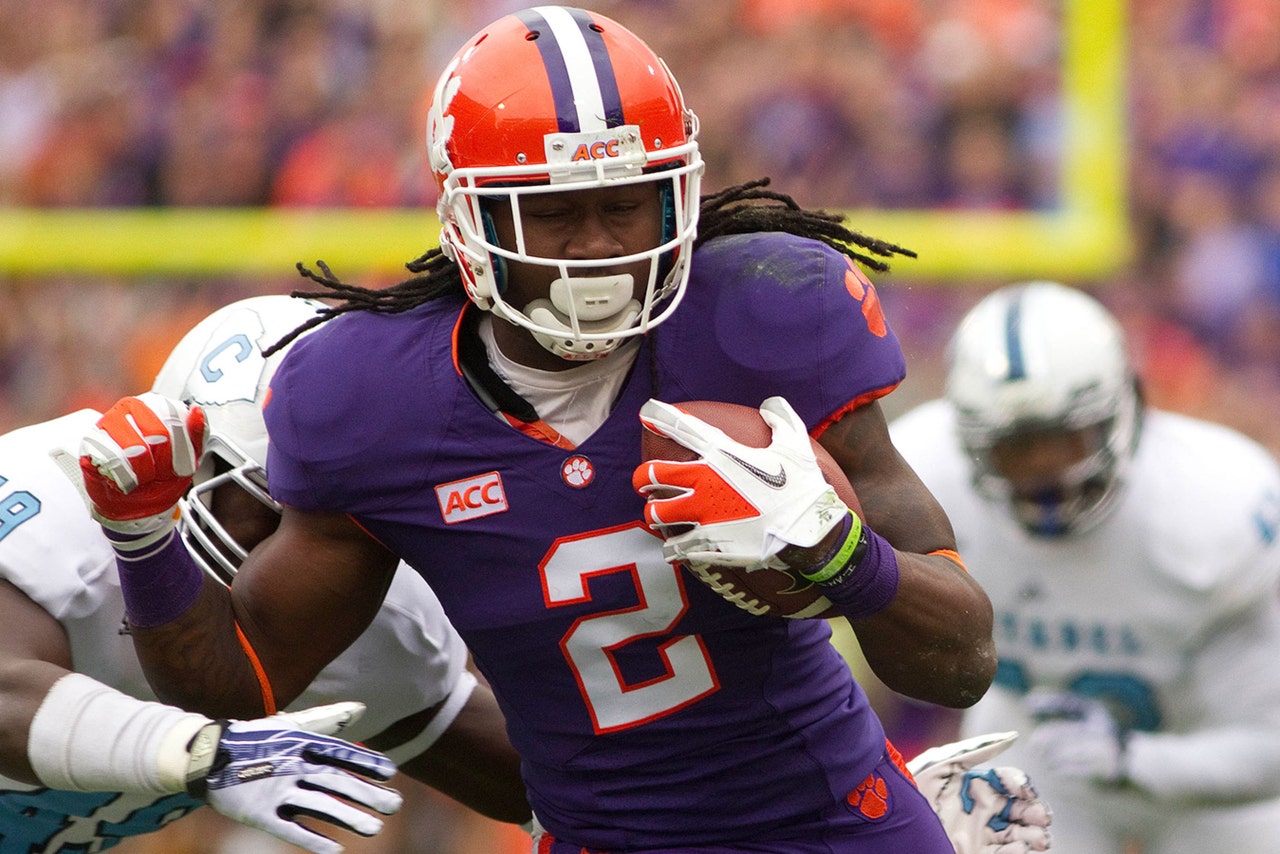 Editor's note: Fox Sports Ohio's Fred Greetham will complete a mock draft every Thursday up until the draft takes place on Thurs. May 8. We will take a stab at prognosticating the first 26 picks since the Browns currently own the 4th and 26th picks in the first round. For a bonus feature, we will also list who the Browns might take in the second-round (35th overall).  
With nearly two months before the draft takes place and the entire free agency period, much will change, but here's how we see it now. After the first two days of free agency, some team's needs have changed. Our Top 10 has just two changes with the Falcons and Buccaneers flipping their choices.
The Browns free agency efforts thus far have yielded three defensive players and two on offense (assuming the Bengals don't match the offer to RFA WR Andrew Hawkins). The big money for the Browns thus far has spent on the defense in safety Donte Whitner and linebacker Karlos Dansby, thus bolstering the thought at this point they will focus on offense in the draft. By dropping Quarterbacks Brandon Weeden and Jason Campbell, it is apparent the Browns are going to add one or two quarterbacks. However, for now, we're still sticking with Sammy Watkins as the Browns first pick. However, we've changed the next two Browns picks to quarterback Derek Carr and inside linebacker Chris Borland. In our first Mock Draft, we projected ILB C.J. Mosely at 26 but have him going 17 to the Ravens this week.
1. TEXANS-- Jadeveon Clowney, DE, South Carolina
2. RAMS-- Greg Robinson, OT, Auburn
3. JAGUARS-- Teddy Bridgewater, QB, Louisville
4. BROWNS-- Sammy Watkins, WR, Clemson-- The Browns can add the best play making WR opposite of Josh Gordon to give team immediate game breaking weapons. Rather than take a QB they don't feel is the 'franchise' guy, they add a big weapon for Brian Hoyer. This also adds insurance in case of a Gordon mishap along the way. However, more and more of the experts are now projecting Watkins to go to the Rams at two.
5. RAIDERS-- Johnny Manziel, QB, Texas A&M
6. FALCONS-- Khalil Mack, OLB, Buffalo
7. BUCCANEERS-- Jake Matthews, OT, Texas A & M
8. VIKINGS- Blake Bortles, QB, Central Fla.
9. BILLS-- Mike Evans, WR, Texas A&M
10.LIONS-- Justin Gilbert, CB, Oklahoma St.
11.TITANS-- Taylor Lewan, OT, Michigan
12. GIANTS-- Anthony Barr, OLB UCLA
13. RAMS-- Hasean Clinton-Dix, FS, Alabama
14. BEARS-- Timmy Jernigan, NT, Florida St.
15. STEELERS-- Darqueze Dennard, CB, Michigan St.
16. COWBOYS-- Aaron Donald, NT, Pittsburgh
17. RAVENS-- C.J. Mosely, ILB, Alabama
18, JETS-- Marqise Lee, WR, USC
19. DOLPHINS-- Zack Martin, OT, Notre Dame
20. CARDINALS-- Kony Ealy, DE, Missouri
21. PACKERS-- Eric Ebron, TE, North Carolina
22. EAGLES-- Bradley Roby, CB, Ohio State
23. CHIEFS-- Brandin Cooks, WR, Oregon St.
24. BENGALS-- Kyle Fuller, CB , Virginia Tech
25. CHARGERS-- Calvin Pryor, FS, Louisville
26. BROWNS-- Derek Carr, QB, Fresno St.-- The Browns take Carr and let Brian Hoyer quarterback the team whil Carr is allowed to develop.
ROUND 2
35. BROWNS-- Chris Borland, ILB, Wisconsin--The Browns signed ILB Karlos Dansby to replace D'Qwell Jackson and Borland will fill the spot next to him nicely.
Sleeper pick at 35: RB Carlos Hyde, RB, Ohio St.
Send your thoughts, comments and feedback to Fred on Twitter @FredgreethamOBR
---