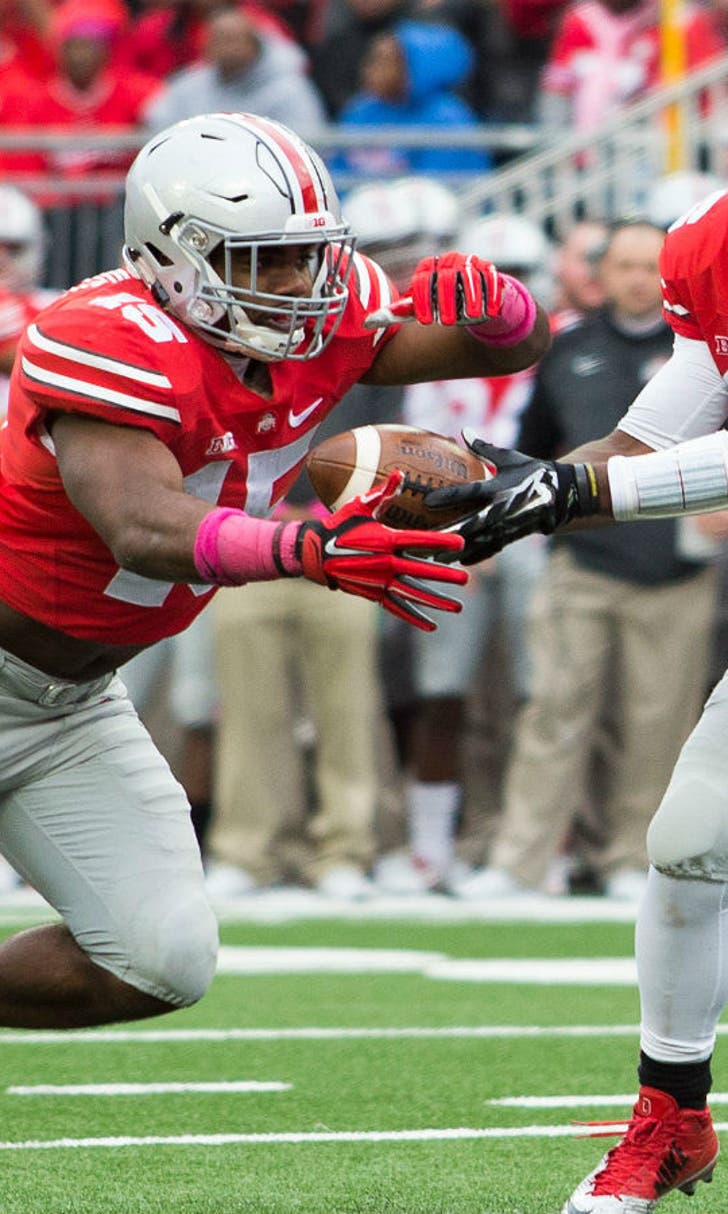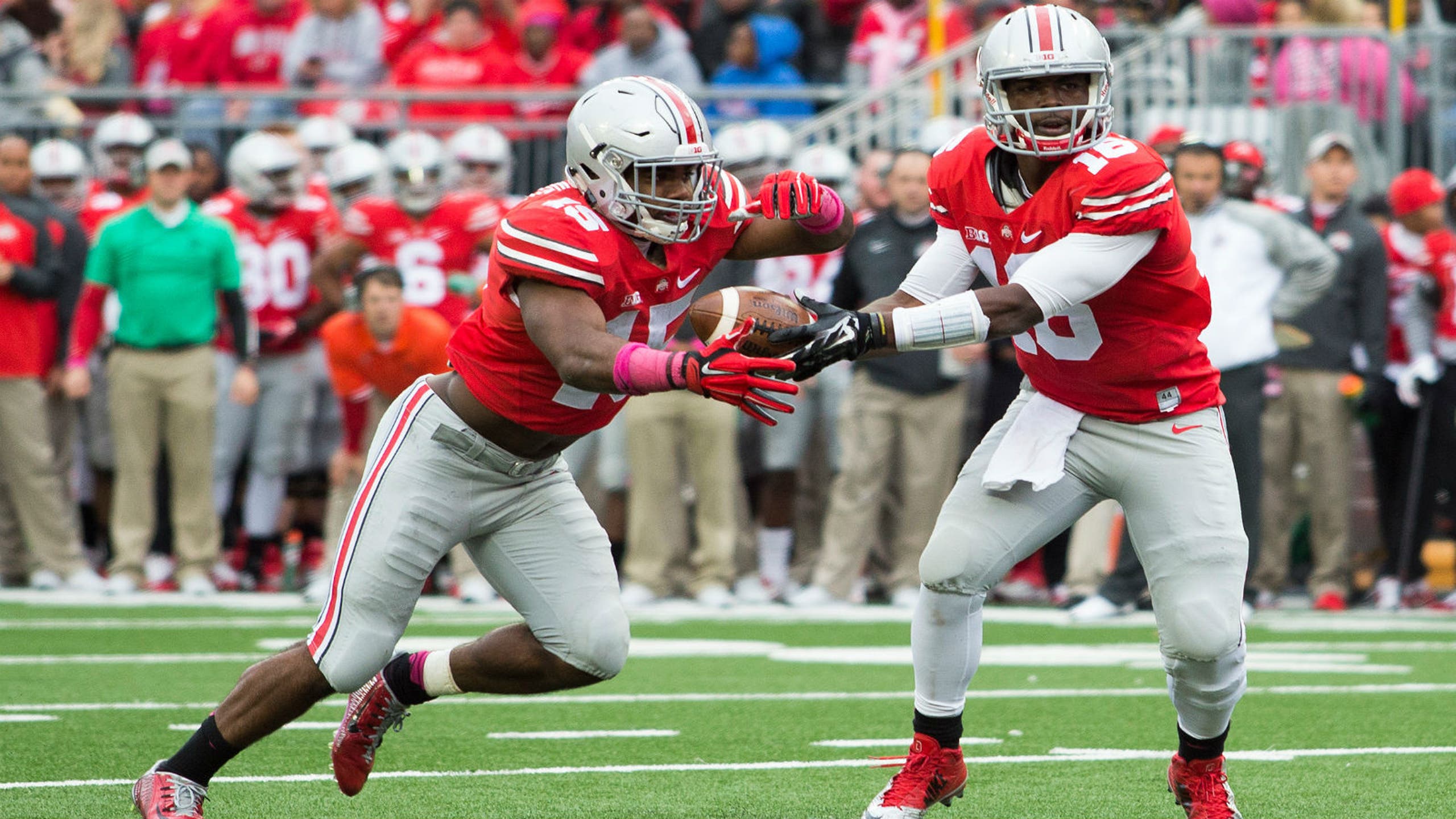 NFL exec: Ohio State 'could hang with top SEC teams right now'
BY Connor Kiesel • October 24, 2014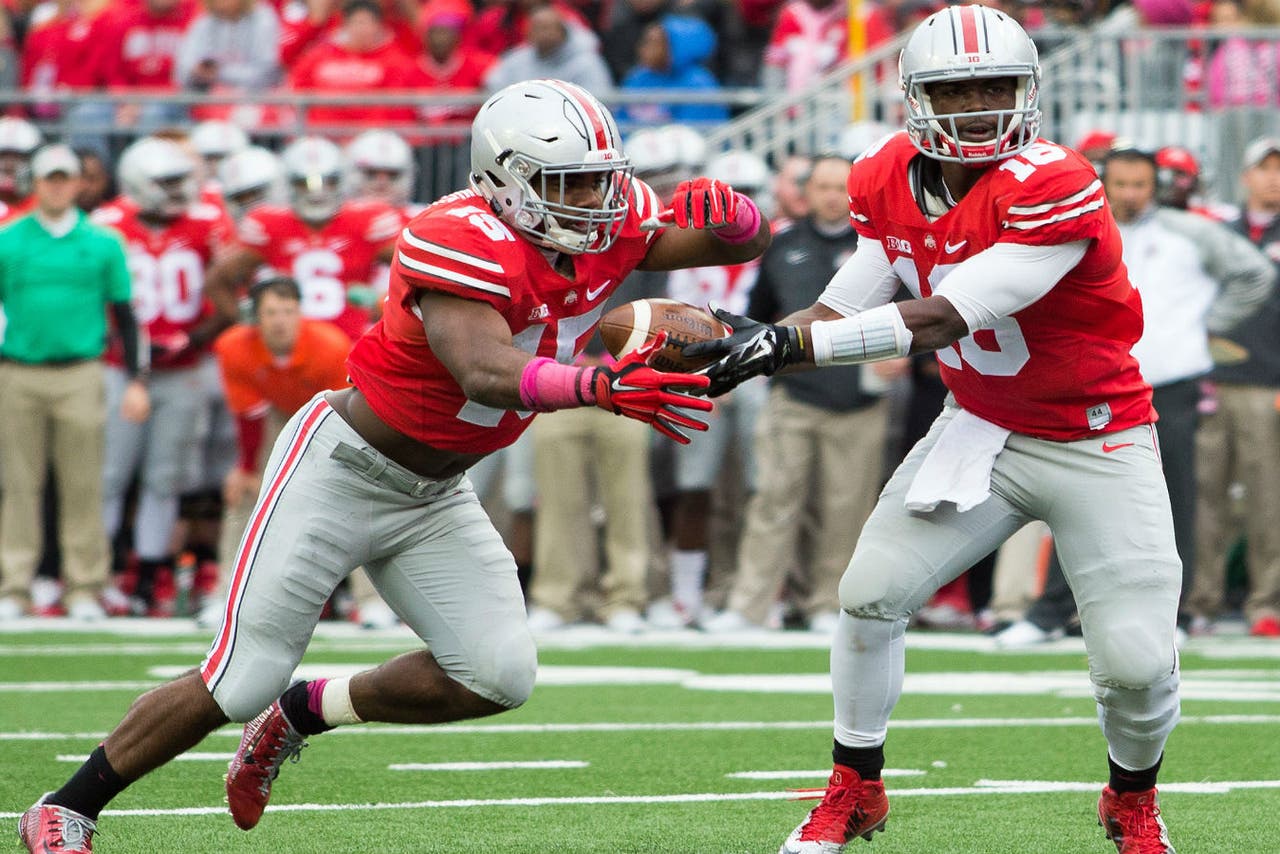 In this edition of the weekly "Sources Tell Us" evaluation of top NFL prospects, the CFB 24/7 crew of Daniel Jeremiah, Bucky Brooks and Charles Davis hears glowing praise for the Ohio State Buckeyes from an NFL executive.
While that AFC executive doesn't see premium NFL talents on the Buckeyes, he is impressed with what they have been doing in recent weeks. Here are the exec's sentiments:
"After they lost to Virginia Tech, everybody forgot about Ohio State. But their young quarterback (J.T. Barrett) is really starting to play at a high level. They don't have any high draft picks on their roster, but they are really well-coached and I think they could hang with the top SEC teams right now."
That's a big statement considering the top teams in the SEC (Mississippi State, Ole Miss and Alabama) inhabit three of the top four spots in the polls after Week 8.
Ohio State is currently ranked No. 12 in the coaches' poll after four consecutive victories of 20 points or more. Three of those games have been at home but freshman J.T. Barrett has found a groove in running the Buckeyes offense. This week, the Buckeyes get a road test when they head to Happy Valley to take on the 4-2 Nittany Lions.
Calls of an SEC bias began to spring up after the latest round of polls featured a slew of SEC teams in the top 10. Research shows that the SEC isn't receiving any distinct advantage in voting but the arguments continue. Whether or not the College Football Playoff will settle any of these discussions is up for debate.
Ohio State last played an SEC team when they lost to Florida 24-17 in the 2012 Gator Bowl. The Buckeyes are 1-3 against the SEC over the course of the past decade, the two most infamous losses coming in BCS title games to Florida and then LSU.
---