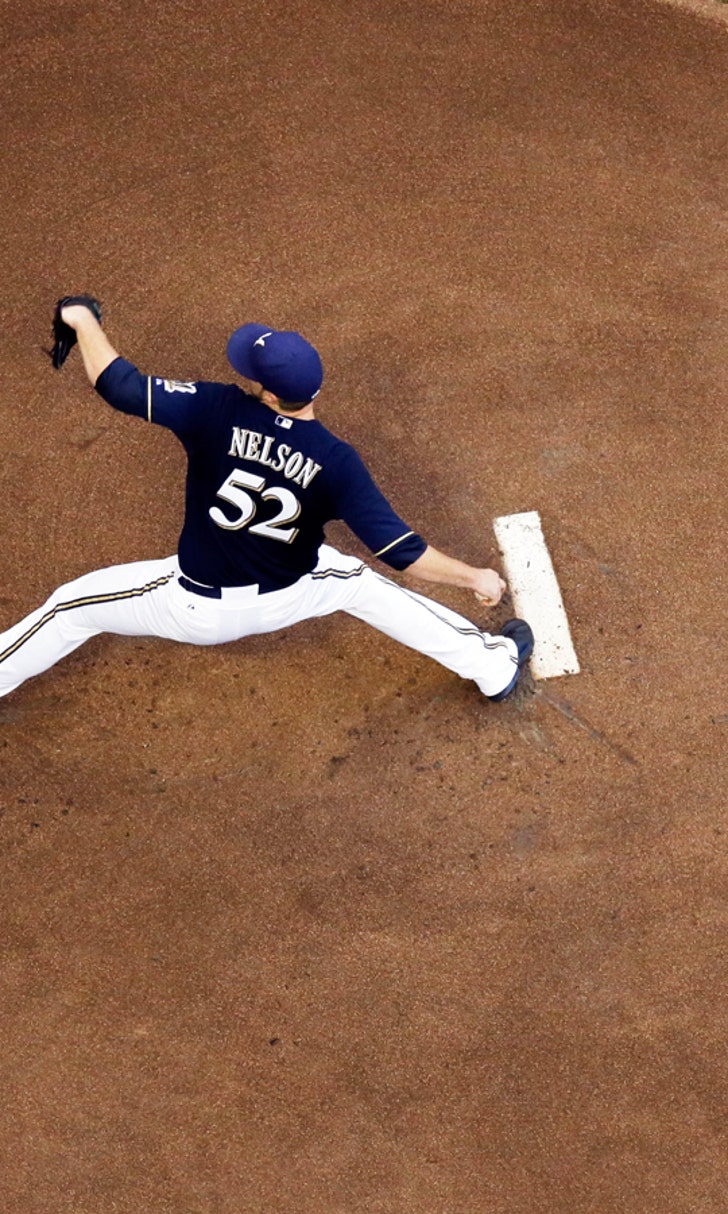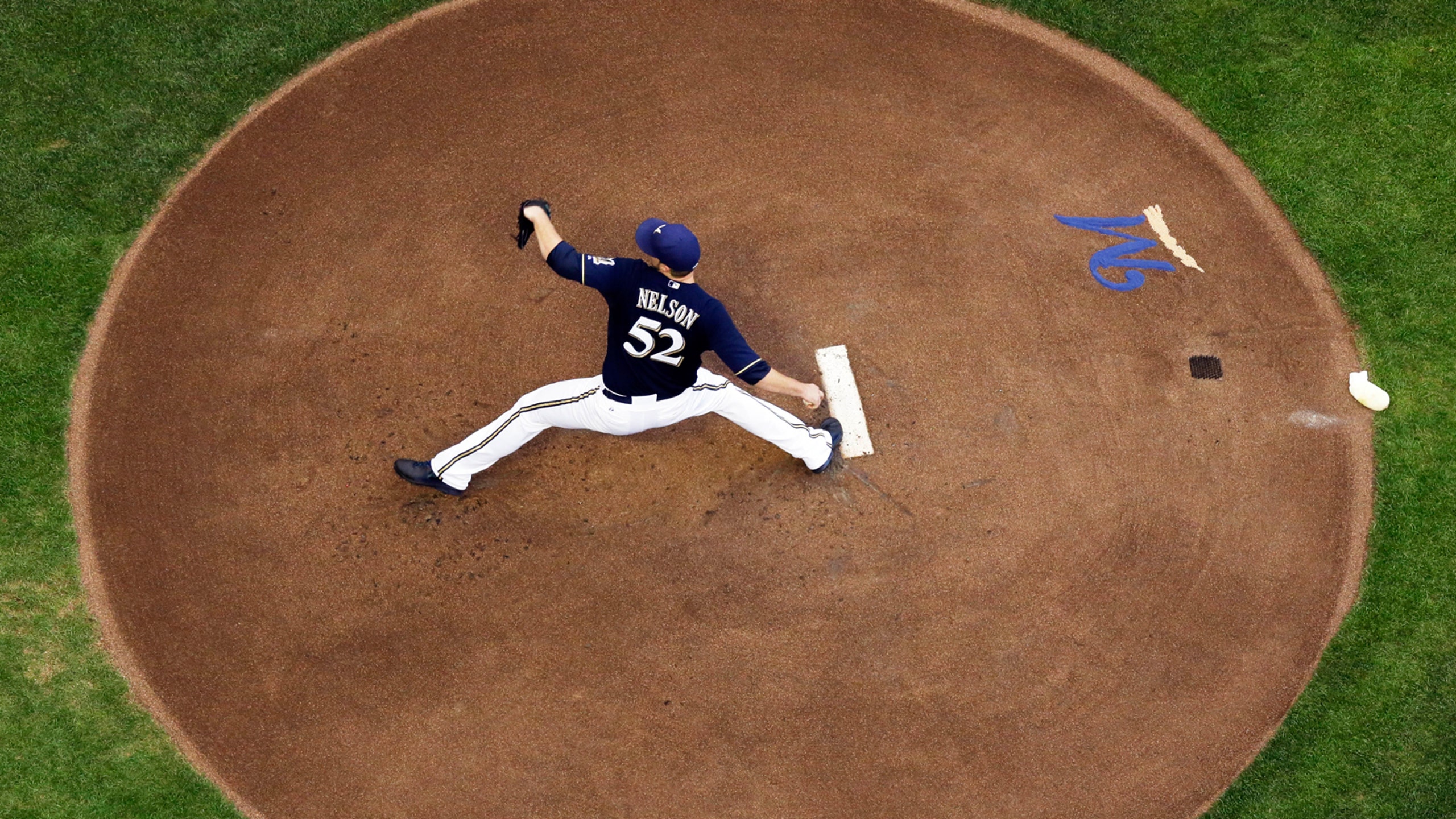 Nelson gaining confidence, adding spark to rotation
BY foxsports • August 8, 2014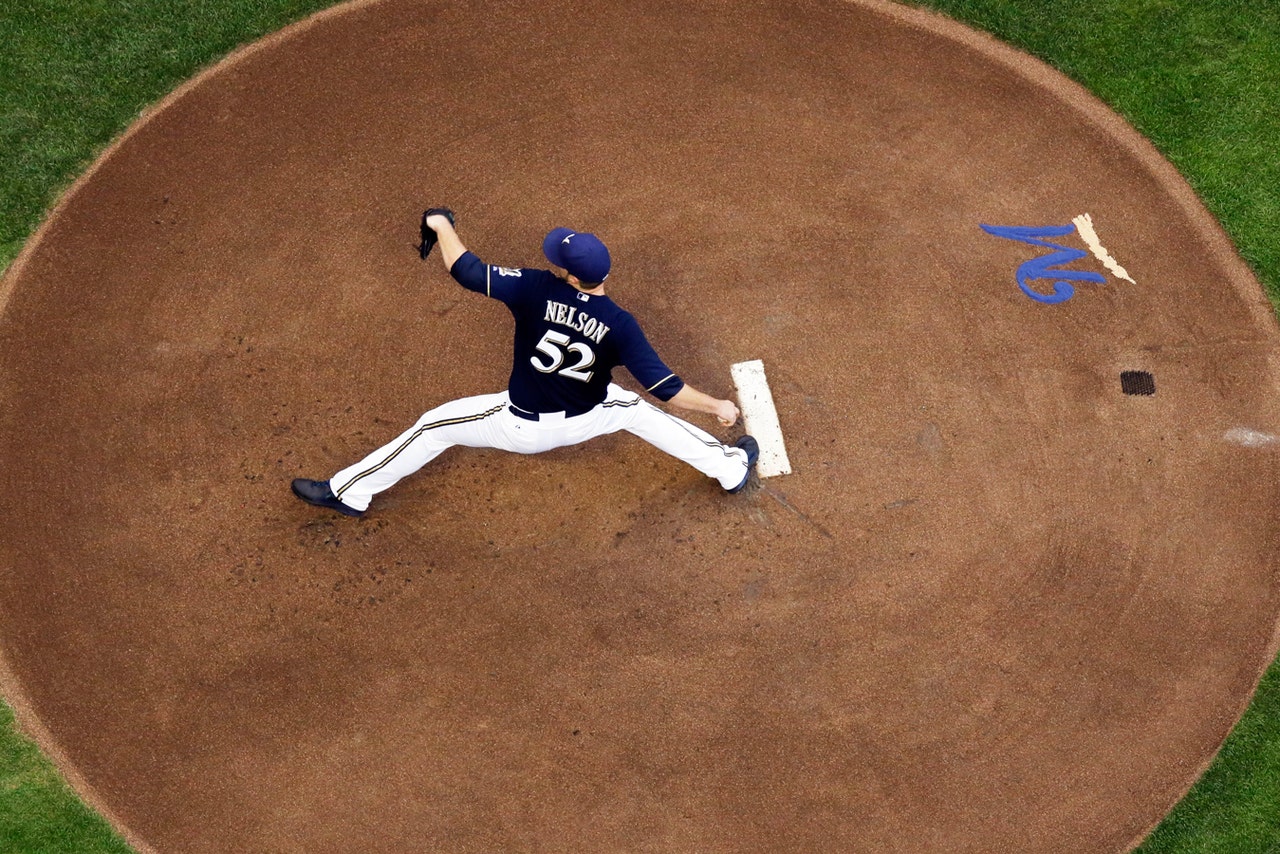 MILWAUKEE -- Losers of 10 of their last 11 games at the time, the Milwaukee Brewers were in need of a jolt of energy, some sort of a shake up to try and turn things around just prior to the All-Star break.
Swapping Jimmy Nelson into Marco Estrada's rotation spot was oft discussed and long rumored, as the chatter increased as the season wore on.
Be it because the Brewers needed a spark or the fact Nelson had done all he could possibly do in Triple-A, Milwaukee's top prospect was summoned to start July 12 against Adam Wainwright and the St. Louis Cardinals.
Talk about pressure.
Not only was Nelson tasked with facing one of the best pitchers in baseball, but he also carried the weight of facing the team directly chasing the Brewers while Milwaukee was in the middle of its roughest stretch of the season.
Predictably, Nelson's first start as a member of the Brewers rotation -- he made a spot start earlier in 2014 and his first big-league start came late in 2013 -- didn't go well. The Cardinals jumped on the 25-year-old early, as he exited in the fifth inning after allowing six earned runs and trailing 8-0.
But ever since, Nelson has improved with each outing and has put together three quality starts in a row for the Brewers.
"That's one of the positives, each of the last three starts has been steadily improving each one," Nelson said. "Now it's just time to take that next step. When they are making that run at you, just bear down and make some pitches."
What Nelson is referring to is the big inning or sequence that has cost his final lines from looking even better than they have.
On July 22 against the Cincinnati Reds, Nelson had allowed just one run through six innings before he let the lead slip away in the seventh. Back-to-back singles by the Reds started the rally, but Nelson then hit Zack Cozart as he squared around to bunt and plunked Ramon Santiago in the foot to force in a run.
Nelson left the game with the bases loaded and nobody out and was fortunate Brandon Kintzler was able to escape the inning with the game tied.
Against the New York Mets five days later, Nelson had runners on base in every inning but avoided trouble and kept the game 0-0 after five innings. But it was in the sixth where the young right-hander made the mistake that cost him the game, leaving an 0-2 slider up to Lucas Duda for a two-run home run.
Nelson's last outing may have been his best, as he overpowered the San Francisco Giants for five innings with a mid-90s fastball with sink. This time, a three-batter sequence is what hurt him.
With the Brewers up 3-0 in the sixth, Joe Panik and Brandon Belt had consecutive hits off Nelson to give San Francisco runners at second and third with nobody out. Nelson jumped ahead 0-2 on Pablo Sandoval, but he missed his spot with a fastball and the Giants slugger tied the game with a three-run blast.
Instead of letting things get away with him due to the quick momentum shift, Nelson gathered himself and retired the next three hitters he faced and then pitched a scoreless seventh.
"He threw really well. It was just that one inning, tried to throw it down and away and yanked it back in to Sandoval," Brewers manager Ron Roenicke said. "You always want to see a guy that goes out there and gets outs after a tough inning."
Besides being able to move on from the three-run home run and get through seven innings for the second straight start, Nelson was much more efficient Wednesday against the Giants. He walked just one and didn't hit a batter, allowing just three hits outside of the sequence in the sixth inning.
Nelson was at just 88 pitches after seven innings, but he was pinch-hit for in the bottom of the inning with the Brewers needing offense in a 3-3 game.
"My delivery was much more consistent," Nelson said. "I didn't have as many misfires out of the zone. I made a lot more quality pitches and got ahead of a lot more hitters. That's why even with the three-run homer I was able to throw seven innings.
"There were great plays behind me and that's what helped keep my pitch count down."
With the Brewers right in the thick of a division race, Nelson is likely to be thrown into some big situations down the stretch. That starts Sunday when the rookie right-hander is matched up against Clayton Kershaw, the favorite to win the Cy Young in the National League.
Nelson's subsequent start, assuming the Brewers don't alter the rotation, will also be against Kershaw, this time in Los Angeles.
"This is a very confident guy," Roenicke said. "I still think there is some getting used to the big leagues, getting used to a lot better hitters that you can't just blow away. And the more he's out there, the more confident he'll get. And when I say that, he's confident, anyway. But it's still going to help in his pitch selection, when he can go after people, when he can pitch around them. And all that comes with a lot of games, a lot of experience."
Follow Andrew Gruman on Twitter
---