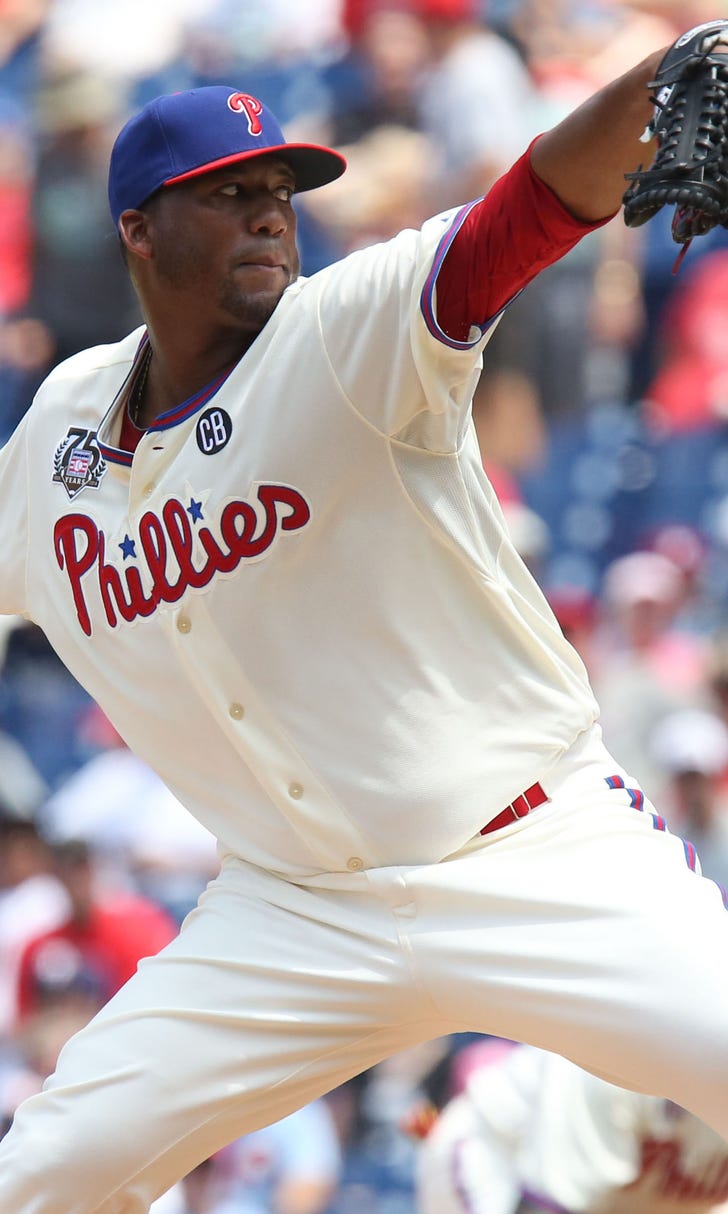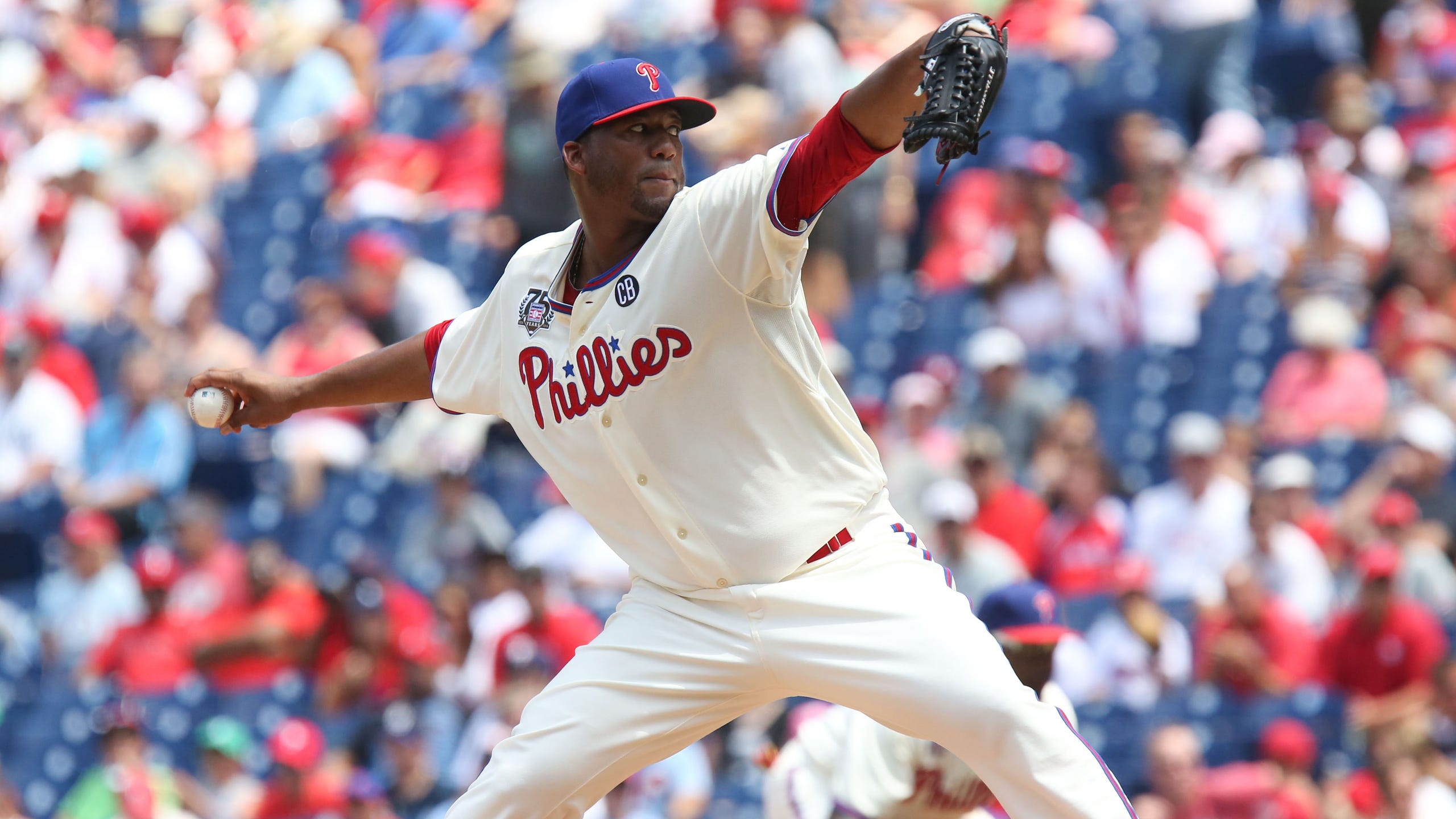 Ned Colletti 'accelerated' acquisition of Roberto Hernandez
BY foxsports • August 8, 2014
ANAHEIM, Calif. -- While playing catch Wednesday, Josh Beckett had an apparent setback with his lingering left hip issues.
Beckett was scheduled to visit Dr. Neal ElAttrache on Thursday to undergo an MRI. But Dodgers manager Don Mattingly said the discomfort Beckett felt in his hip Wednesday is believed to be in a different area.
Meanwhile, general manager Ned Colletti was looking at the state of his pitching staff and realized he needed to act quickly.
And so, he did. The Dodgers acquired Roberto Hernandez from the Phillies for two players to be named later. Hernandez formerly went by the name of Fausto Carmona.
Hernandez is expected to make his debut with the club in Friday's series opener in Milwaukee, which would have been Beckett's spot in the rotation. Beckett is expected to head to the DL, although the team still is waiting on a report from its medical staff.
There was a clear sense of urgency.
"It was accelerated because of Josh," Colletti said, sitting inside the Dodgers' dugout at Angel Stadium prior to the Freeway Series finale. "When we were here yesterday about this time I knew that he was struggling and he had a few different things going on and I had been talking to (Phillies general manager) Ruben Amaro (Jr.) for a while and we just, kind of, accelerated it and I knew I had to get it done quicker before we sat here and said that 'Josh was in a tough spot' so that Ruben could hold me up for even more."
Colletti says he's been keeping an eye on Hernandez for his past "seven or eight starts." During that span, the 6-4, 230-pound right hander (eight games) went 4-3 with a 3.38 ERA, and went at least six innings in all but two of those starts.
For the season, Hernandez 6-8 with a 3.87 ERA. In 2007, when he was still known as Carmona, he finished fourth in the American League Cy Young voting as a member of the Indians.
The Dodgers' general manager isn't done, as he noted that the team is looking to make a deal for "another pitcher" to fit the role Paul Maholm owned as a long reliever and occasional starter. Maholm tore his ACL last week.
It's an arms race to get to and through October, and Colletti wants to make sure his team is well equipped.
"This time of year, as I've said many times, you better have enough of everything to get you through it," he said. "It always comes down to pitching and picking the ball up because there's no clock. It's all about outs and you got to get outs.
"This is a tough sport to chase a scoreboard. This isn't like run-and-gun basketball or Edmonton Oilers hockey from the 80s. You got to have pitching and you got to have defense."
---