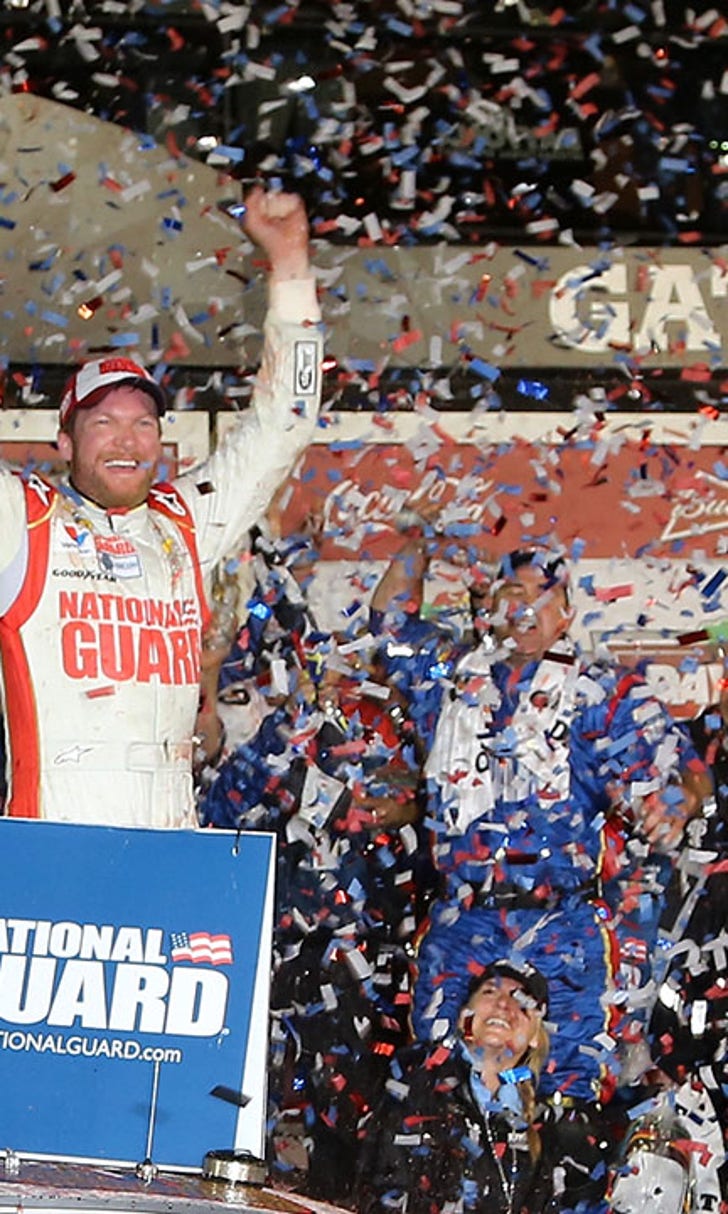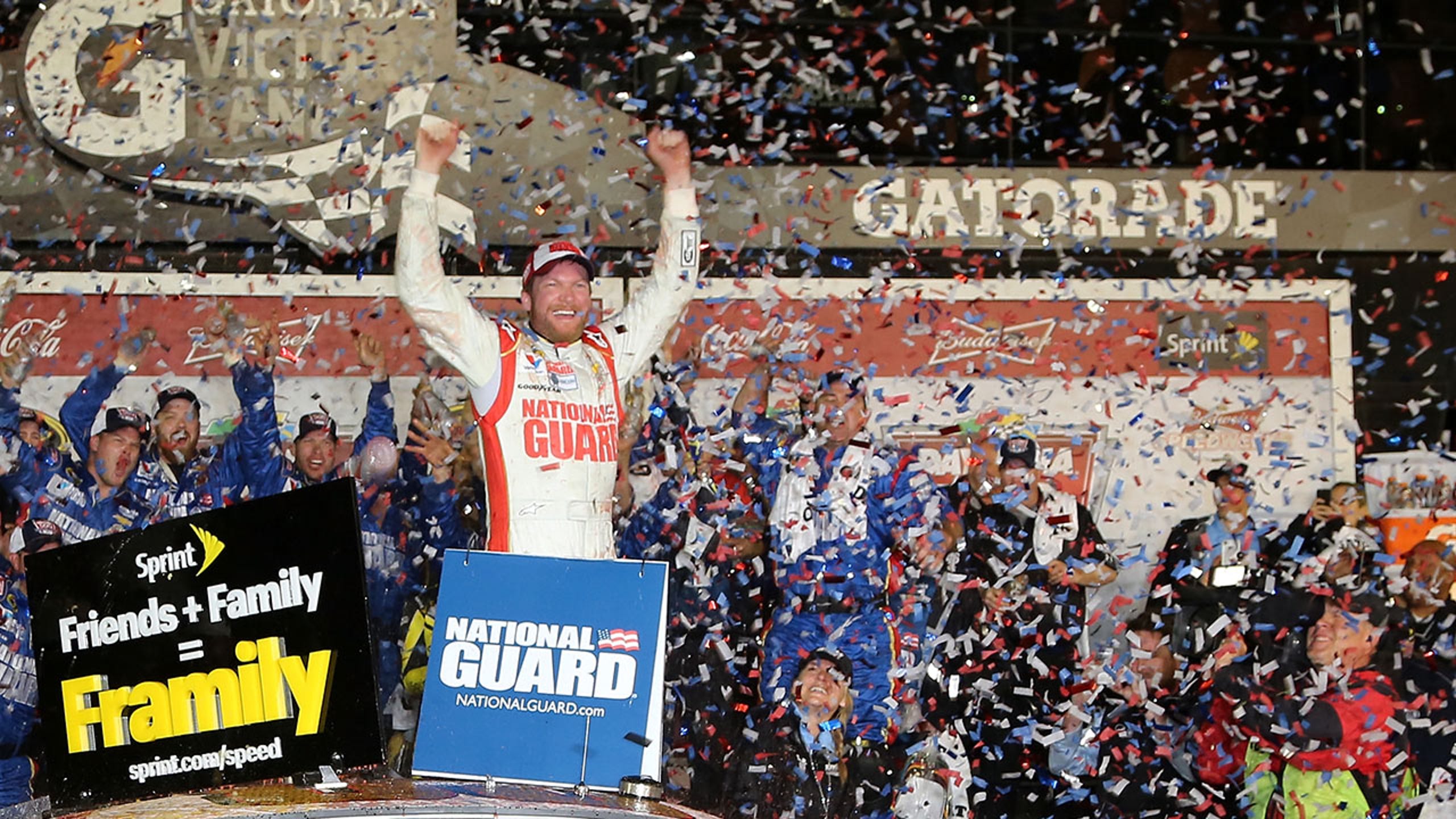 NASCAR's task is duplicating Daytona 500 thriller
BY foxsports • February 26, 2014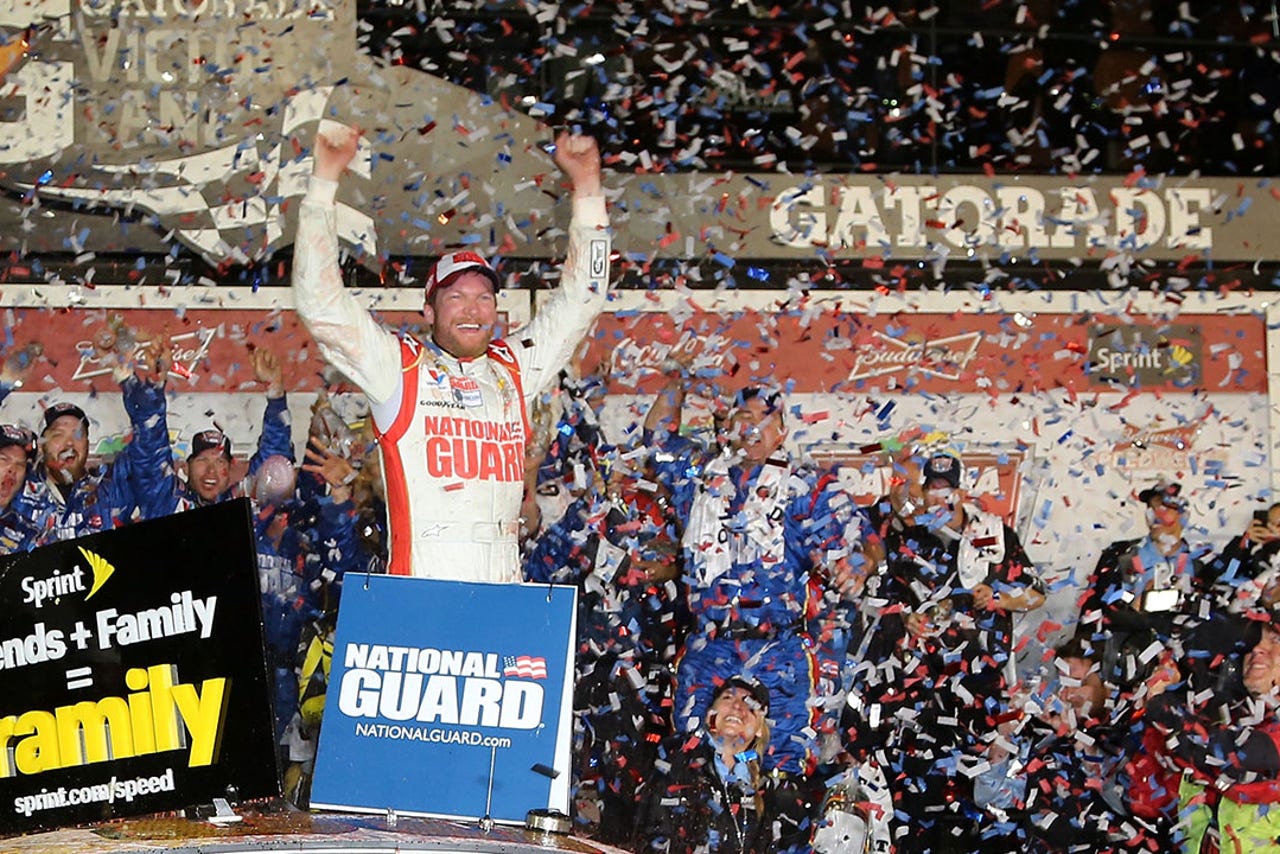 CHARLOTTE, N.C. -- When the race finally resumed -- some six hours after the Daytona 500 was brought to a water-logged halt -- fans that made it to the finish were treated to one of the most intense races in memory.
As NASCAR heads West for a two-race swing through Phoenix and Las Vegas, the challenge is to somehow duplicate all that energy from the Daytona 500. There are 36 events left this year, and NASCAR would have very few problems if they are half as exciting as the 500.
"It was electric, man," winner Dale Earnhardt Jr. said. "I don't know what the hell was going on or why it was like that. I wish I knew, because that's what NASCAR wants to bottle and sell."
NASCAR spent much of last year working on a new rules package to improve the on-track action at 1.5-mile tracks, and the first test won't come until March 9 at Las Vegas. First up is this Sunday's race at Phoenix, a one-mile, low-banked tri-oval in the desert that will give teams a far better indicator than Daytona of how prepared they are for the season.
But there will be new eyes watching, partly because of Earnhardt's victory and partly because of the sheer competitiveness of Daytona, and they'll be expecting a similar show.
"I know everybody thinks it's the greatest race they ever saw because Dale Jr. won it," Earnhardt said. "Taking that out of the equation, I think it really was an exciting race and one of the most exciting Daytona 500s I've ever been in and one of the most intense races I've ever been in.
"It felt so different than any other race I'd ever been in. The intensity level was at a max. Races usually have a lull in the middle, don't get going `til the end when it's time to put money on the line, people start picking up the intensity. We sustained it from the time we started, restarted, all the way to the end. I couldn't believe it."
The race had 42 lead changes, and 37 of them came after the rain delay. Drivers ran three-wide when the situation called for single-file or maybe side-by-side racing. They seemed to treat every lap as if it was the last.
There's no one reason to credit for the aggression, but a likely contributor was that no one was sure if it would rain again. Should the sky suddenly open up, the race would have ended and the winner would have been the leader on that lap.
NASCAR Chairman Brian France famously declared last September that he expected drivers to give 100 percent on every lap, and the Daytona 500 was evidence that everyone in the field is capable of meeting that demand.
"I think everyone raced a hard, 500-mile race. I never saw a lull in the action from where I was sitting," said third-place finisher Brad Keselowski. "I couldn't be more pleased as both a participant and naturally a fan of the sport with how the 500 went from a competitive standpoint."
Now it's up to the drivers to deliver a similar product going forward.
---