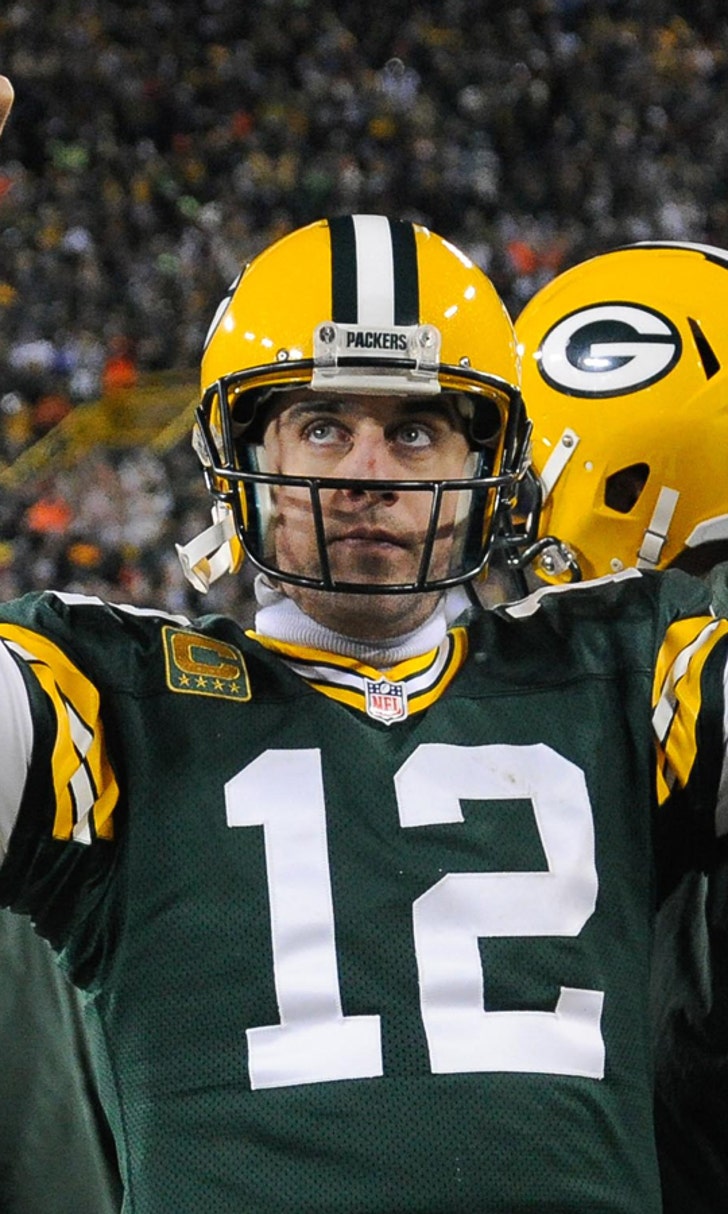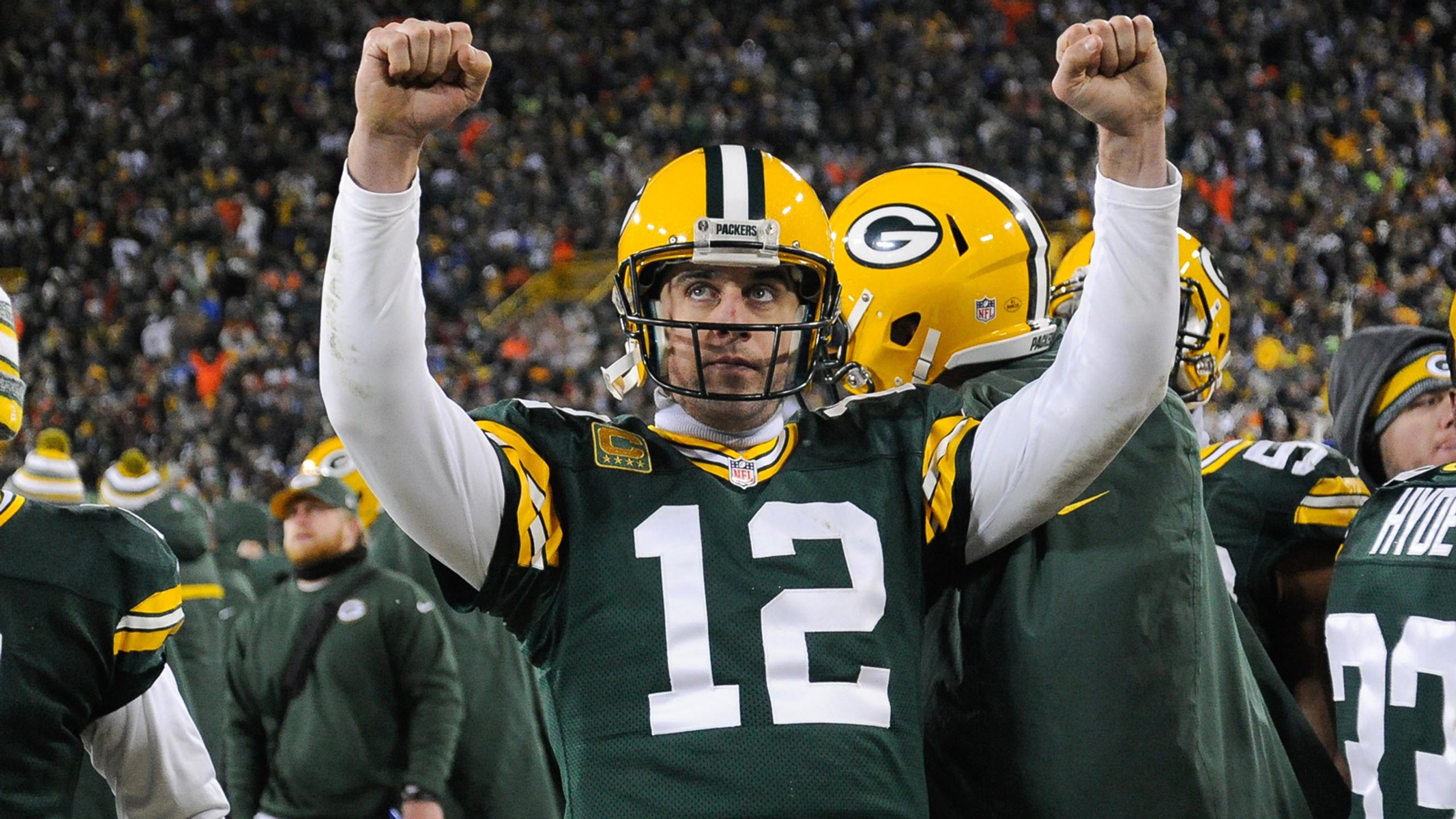 MVP! MVP! Rodgers named NFL's top player for second time
BY foxsports • January 31, 2015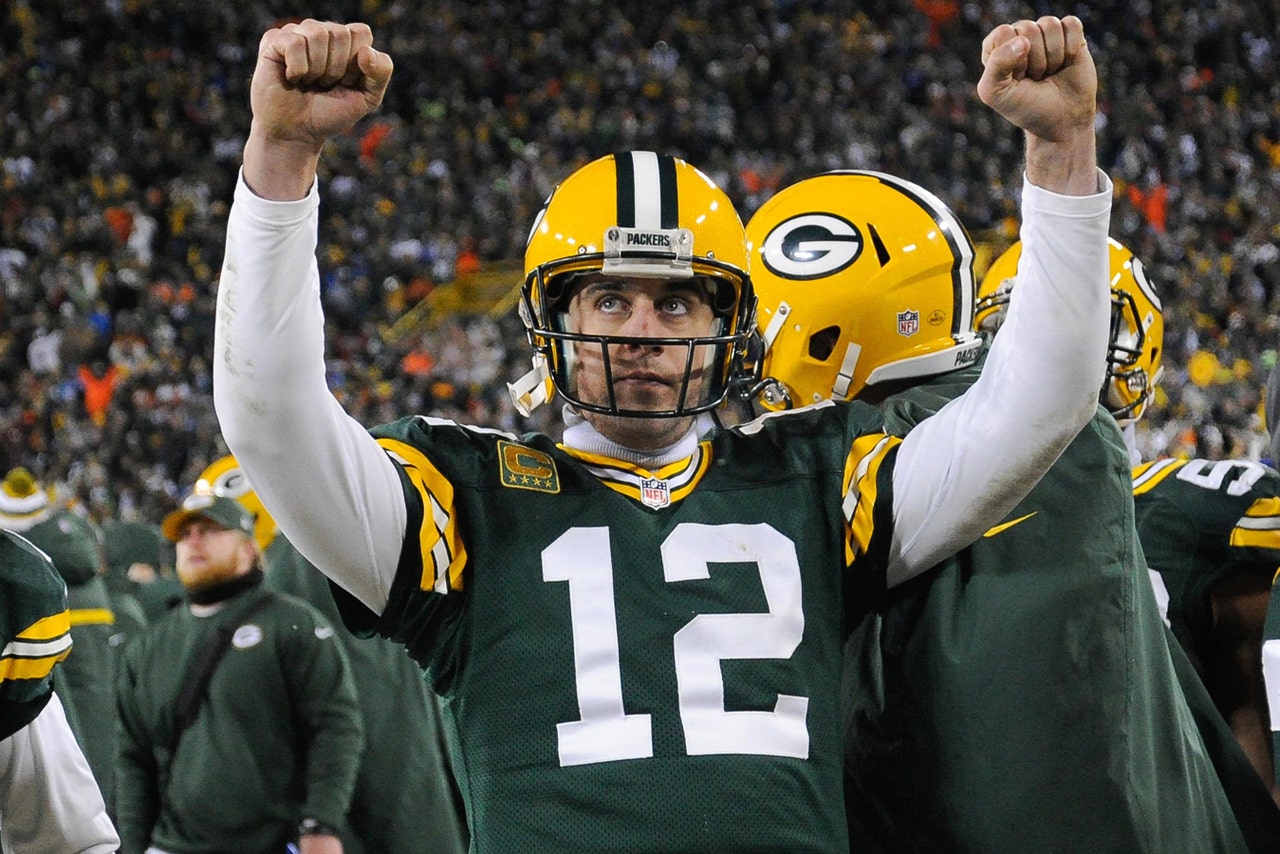 Aaron Rodgers would have much preferred to be resting in his hotel room preparing for the Super Bowl and therefore unable to attend the NFL Honors show. Though falling short of his ultimate team goal, Rodgers being named the league's Most Valuable Player in 2014 is a decent consolation prize.
Rodgers received 31 of 50 first-place votes, J.J. Watt had 13, DeMarco Murray and Tony Romo each had two, and Tom Brady and Bobby Wagner each had one.
As he took the stage to accept the award, Rodgers first spoke directly to presenter Peyton Manning before thanking girlfriend Olivia Munn. Rodgers then turned his attention to five individuals in the Green Bay Packers organization; team president Mark Murphy, general manager Ted Thompson, head coach Mike McCarthy, offensive coordinator Tom Clements and quarterbacks coach Alex Van Pelt.
"You give me the tools to be successful, and I appreciate you guys so much," Rodgers said.
Rodgers then addressed Packers fans and he made it about halfway through before slightly beginning to tear up.
"Couldn't do this without you," Rodgers said.
Rodgers finished the regular season with 4,381 passing yards, 38 touchdowns, five interceptions and a 112.2 passer rating. While that's obviously a great season for any quarterback, those statistics aren't as good as what Rodgers had in his first MVP season in 2011 (4,643 yards, 45 TDs, 122.5 rating).
Rodgers became just the ninth player in NFL history to ever be named MVP more than once. He still trails former teammate Brett Favre, who won the award three times.
Every team in the league found out in 2013 what Green Bay looked like without Rodgers, going 2-5-1 while he recovered from a fractured left collarbone. Rodgers returned healthy to begin the 2014 season and immediately got the Packers back to the level they were used to with a 12-4 record.
Follow Paul Imig on Twitter
---