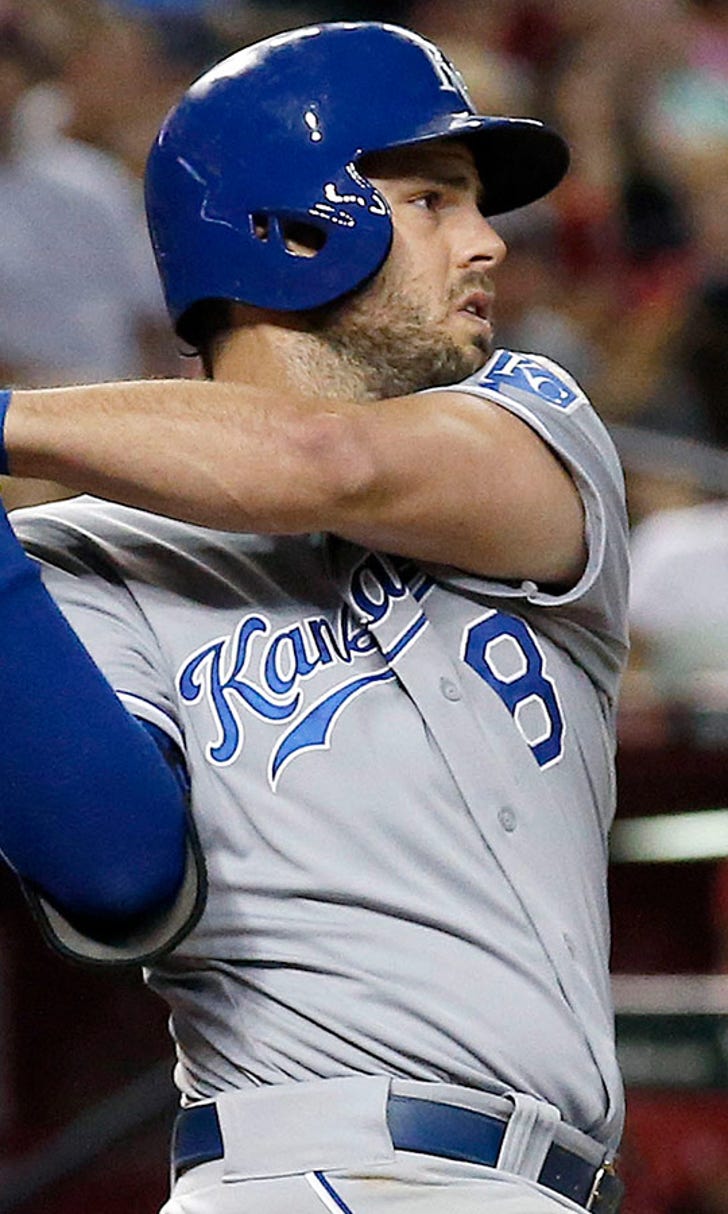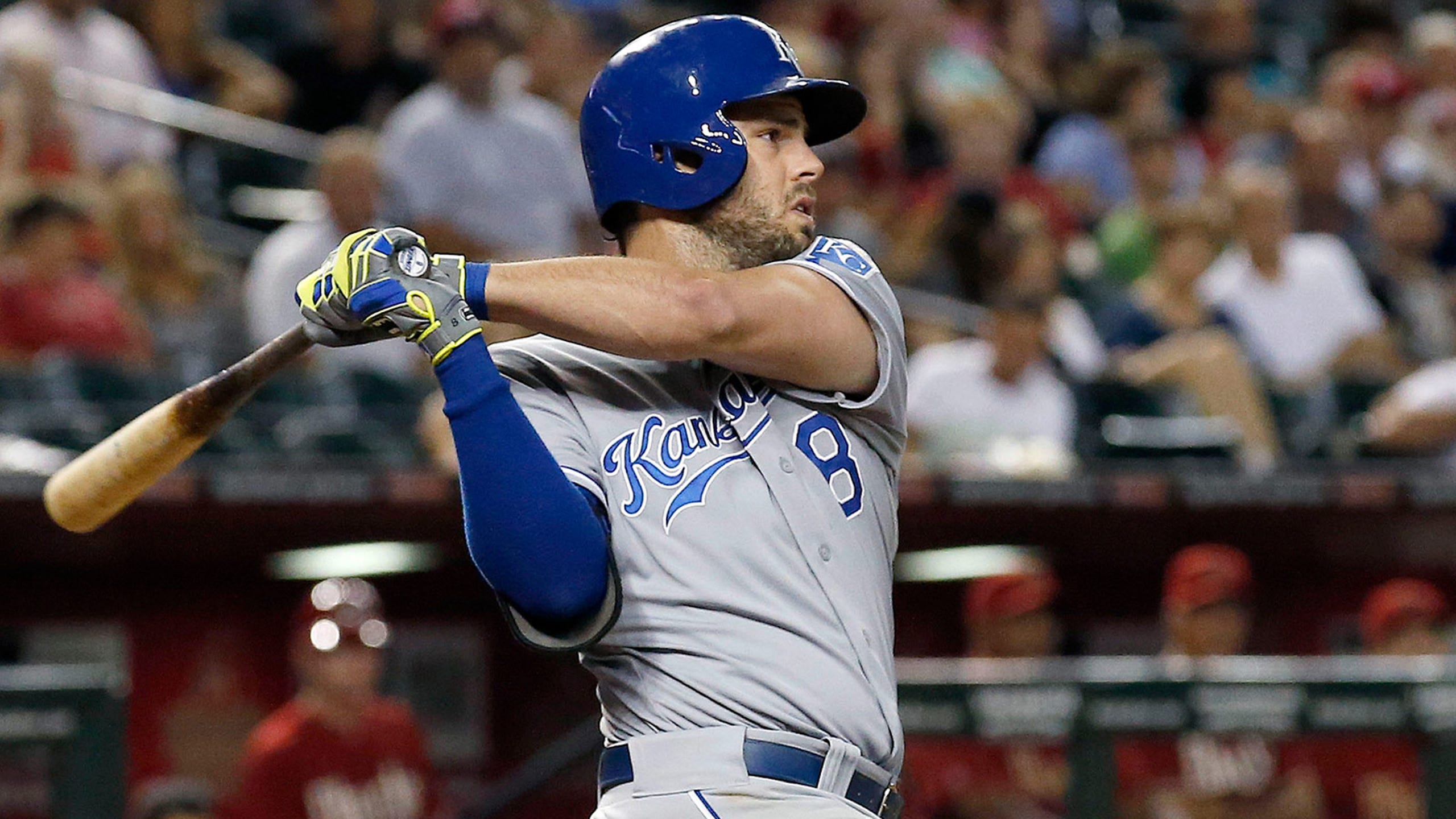 Moustakas homers, collects four RBI as Royals hold off D-backs
BY foxsports • August 7, 2014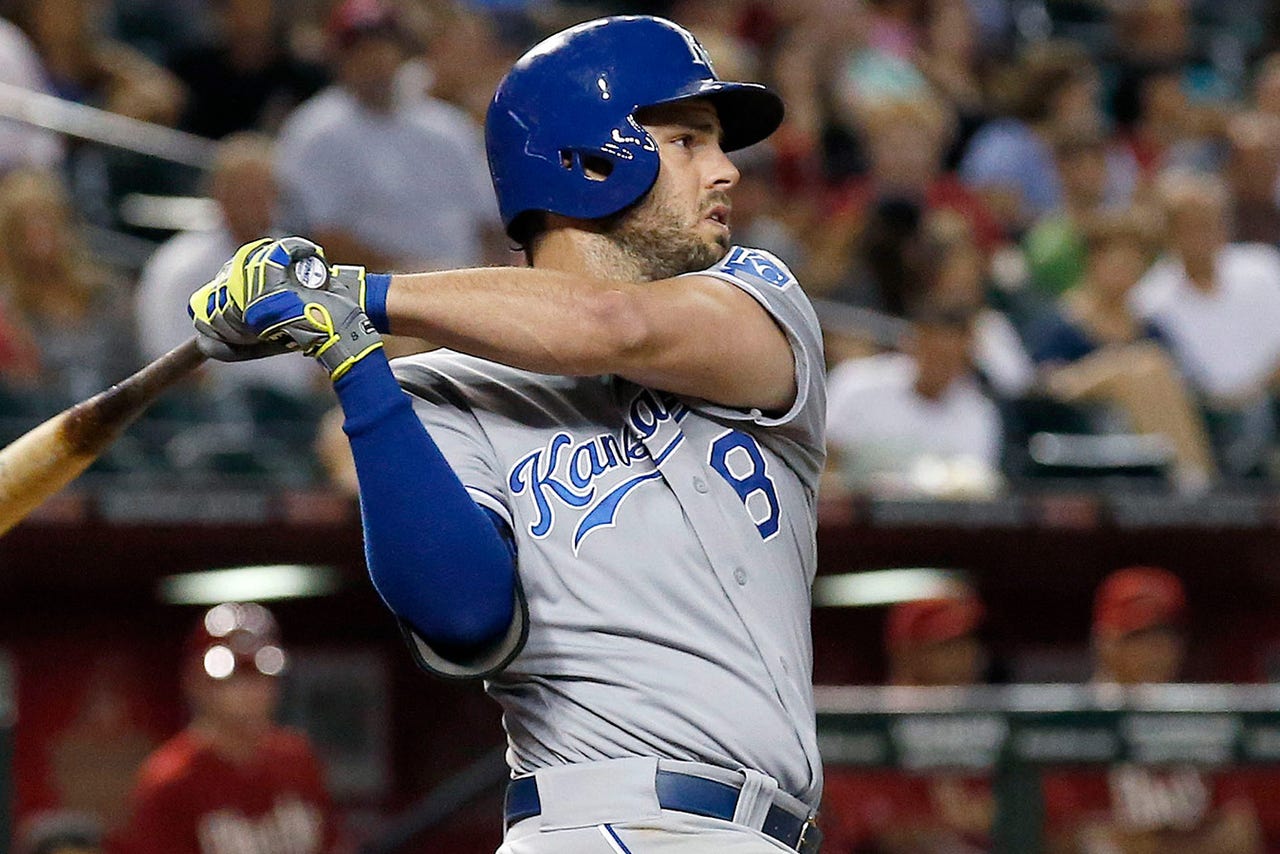 Make that five straight series the Royals have won.
And after pulling out a 4-3 nail-biter Wednesday night in Arizona, Kansas City also pulled within 3 1/2 games of first-place Detroit. They remain a half game out of the second wild-card spot.
Mike Moustakas was the offensive hero, driving in all four runs, two with his 14th homer of the season, which leads the team.
Rookie Yordano Ventura battled for six innings and pitched out of several jams to earn the win.
And do we have to mention that the Royals' bullpen secured the win? Of course not, though it did get interesting in the ninth when the Diamondbacks pushed across a run and had the tying run on first.
Ah, no worries.
3 UP
-- Moose bomb. Most of the Royals' hitters took the night off -- but not Moustakas. Moose was patient in his first at-bat, waiting until a 3-1 count to jump on a fastball for a two-run homer. Moose delivered a clutch two-out RBI hit in the fourth by again waiting until later in the count, then drilling a run-scoring single over the shift.  
Watch the Royals Live pregame and postgame shows before and after every Kansas City Royals game on FOX Sports Kansas City.
-- Moose's hustle. In the top of the ninth, Billy Butler led off with a towering double to right-center that just missed being a homer. After Alex Gordon was hit by a pitch, Butler went to third on Lorenzo Cain's sacrifice fly. Then Moustakas smoked a ball headed to right field that was cut off by Arizona second baseman Aaron Hill on a dive. Hill got to his knees, flipped to the shortstop and the return throw apparently beat a sliding Moustakas for a double play. But manager Ned Yost challenged the call and it was overturned. Moose was safe on the head-first slide and the run scored, giving the Royals a 4-2 lead. That turned out to be the game-winning run. Yost, by the way, got his 800th managerial win.
-- The amazing, amazing bullpen. How much fun is it that Yost and the Royals can basically reduce a game to six innings? Kelvin Herrera was terrific in the seventh, Wade Davis shut down the D-backs in the eighth, and although Greg Holland created a little excitement in the ninth by giving up a run, he still got through it for the save, striking out Andy Marte to finish off Arizona.
3 DOWN
-- Tight strike zone. What a sad and unfortunate departure from the umpiring crew the Royals had against Oakland -- Hunter Wendelstedt's crew there was phenomenal behind the plate, calling every strike a strike, especially Mike Estabrook. That hasn't been the case in Arizona, where Danny Duffy and Ventura each looked baffled that pitches on the corners were not called. Wednesday, home-plate umpire Dana Demuth had the strike zone the size of a matchbox. That doesn't aid Royals hitters because they swing at everything anyway, but it does hurt the pitching staff.
-- Need to mix it up. It seems that catcher Sal Perez has gotten into a routine when he catches Ventura -- too many fastballs early and opponents are sitting on them. Sometimes you have to pitch backward -- start with breaking balls and off-speed pitches, and then bring the heat. You can't really argue with Ventura's results Wednesday -- he had a quality start and struck out eight -- but he became predictable in the Diamondbacks' two-run fourth. A knee-high four-seamer to Mark Trumbo got laced to right field for an RBI hit -- Trumbo loves the ball down and the Royals kept pitching him there. At least Kelvin Herrera did strike out Trumbo in the seventh with a high heater. A first-pitch fastball to Arizona's David Peralta resulted in a run-scoring single in the fourth as well.
-- No patience. Despite the tiny strike zone, the Royals didn't capitalize other than the fourth inning, when they walked twice and got a run home. The rest of the time they hacked early and often, and the result was a low offensive output.
You can follow Jeffrey Flanagan on Twitter at @jflanagankc or email him at jeffreyflanagan6@gmail.com.
---