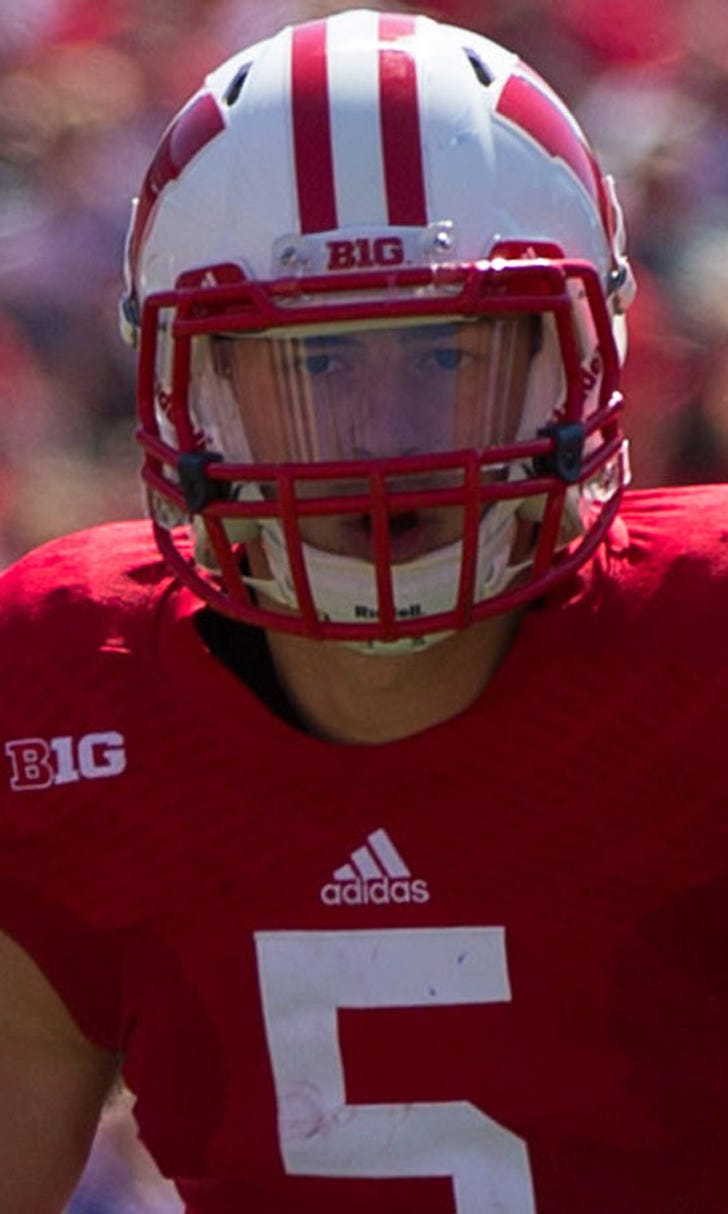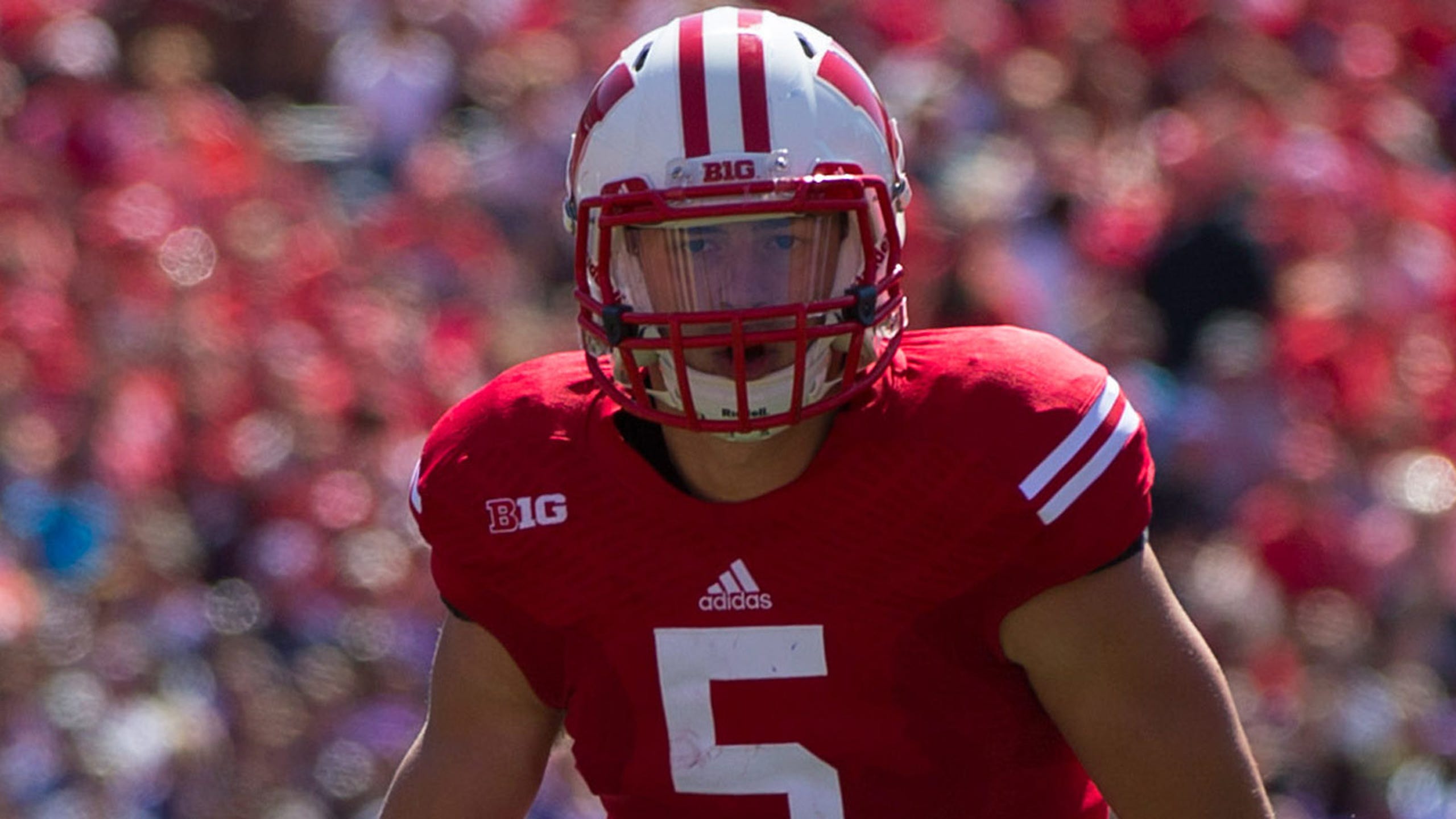 Most Important Badgers No. 7: Tanner McEvoy
BY foxsports • June 11, 2015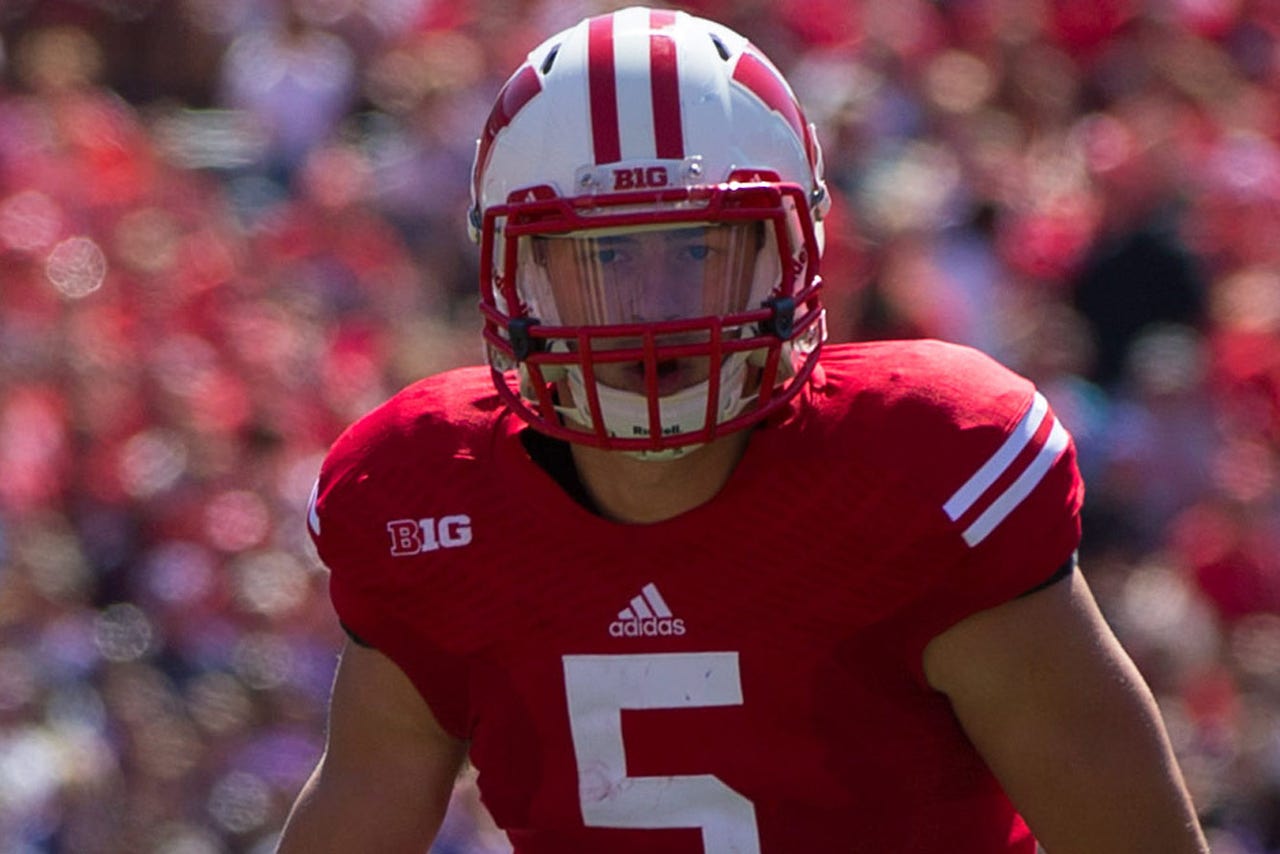 Wisconsin Badgers beat writer Jesse Temple will be analyzing the 30 most important players to the Badgers' success in the 2015 season. Check back each weekday to see the latest player on the list.
Note: This is not a list of the team's 30 best players or a series about past success, but rather which of them means the most to how Wisconsin will fare this year. Criteria such as depth at that player's position, general expectations and overall importance of that player having a good season are all highly considered. The list does not include incoming freshmen because their potential impact is unknown at this time.
No. 7 -- Tanner McEvoy, safety
Why he's No. 7
McEvoy's versatility is something special. If Wisconsin can figure out a way to use him effectively at safety and wide receiver, it would fill two needs and keep the Badgers in the race for a Big Ten West title. Though Wisconsin still needs more playmaking wide receivers -- and McEvoy could be that player if provided with enough opportunities -- he figures to spend the bulk of his time on defense.
McEvoy recorded 27 tackles with an interception at safety in 2013. And despite not playing the position in a year, he tallied five tackles against Auburn in the Outback Bowl this past January. With a full offseason of defensive reps for the first time in his college career, he could develop into a force on the back end of UW's defense.
Expectations for 2015
McEvoy's winding path at Wisconsin has been well documented. He arrived in 2013 as the first dual-threat quarterback in former coach Gary Andersen's stable. But he quickly fell behind in the quarterback race, and a broken wrist ultimately led him to play safety, where he excelled. In 2014, he won the starting quarterback job over Joel Stave but struggled with his passing accuracy. He was benched in favor of Stave in the fifth game and became a read-option package quarterback.
But McEvoy returned to safety for the team's Outback Bowl game against Auburn. And when Paul Chryst took over as head coach for Andersen, McEvoy quickly recognized his days as a college quarterback were numbered.
"I kind of knew when that whole thing went down what was going to happen," McEvoy said this spring. "You've just got to roll with it and keep going."
McEvoy has generally said all the right things about switching positions. He is someone who simply wants to be on the field during games to contribute in any way he can. The biggest question now is whether he can do so at two positions. McEvoy, at 6-foot-6 and 222 pounds, represents a big, athletic body on defense. But he also has the skill to be an excellent wide receiver. His first 11-on-11 rep of the spring, for example, resulted in him catching a 20-yard touchdown pass.
"Obviously once the fall gets here, I'm sure we'll have those conversations because it's got to be a deal where he's productive and of sound mind on both sides," Badgers receivers coach Ted Gilmore said. "Whatever his job is at that particular moment, it's a unique problem to have when you have a guy of his ability. Make no mistake about it, he can help either side."
McEvoy has experience at wide receiver, though it came during his high school days five years ago at Bergen Catholic in New Jersey. He was a two-way player as a sophomore and a junior -- a year in which he caught 35 passes for 550 yards and three touchdowns.
"At that time in my life, it was kind of every year growing up," McEvoy said. "Everyone is going both ways, so I was kind of used to it. But now at this level, everyone is a lot stronger, faster, smarter. I've just got to adapt to it and keep working. Coaches are helping me, so I've just got to take advantage."
The biggest concern is overloading McEvoy with reps on both sides of the ball, which would lead to diminished returns at safety and at wide receiver. There were occasions in spring practice, secondary coach Dartone' Jones said, in which McEvoy missed valuable teaching information for the secondary because he was working with the offense in team drills.
Still, Badgers defensive coordinator Dave Aranda said he wasn't concerned about McEvoy's workload just yet.
"I know in talking with coach (Chryst), there's a great plan there in terms of how the reps would be distributed," Aranda said. "Tanner's got some good juice. He's excited about the possibility. And I know that he is fully invested into what we're doing on defense. I know that he's enthused by what's happening on offense, so I'm happy for him. I think when everyone's in it, has got the right mindset like we do now, it'll end up being positive."
What would they do without him?
Lubern Figaro would represent the most natural replacement for McEvoy in the event he could not play safety. Figaro played in 13 games last season with seven starts as a true freshman and recorded 24 total tackles. Other candidates for time include Leon Musso, Joe Ferguson and Evan Bondoc, who led the defense with 12 tackles in the spring game.
Of course, McEvoy is such a tremendous defensive player, in part, because of his size. None of the other safeties in the mix stand taller than 6-1.
"Tanner is that eraser that every corner wants to have," Badgers cornerback Sojourn Shelton said. "When you look at all the great corners in the NFL -- you look at Richard Sherman, he has a great eraser between Earl Thomas and Kam Chancellor. I feel like that's what Tanner is. He's that eraser. If I get beat on a double move, I know he's back there. If somebody runs a post or something like that, I know I can count on him."
Follow Jesse Temple on Twitter
---