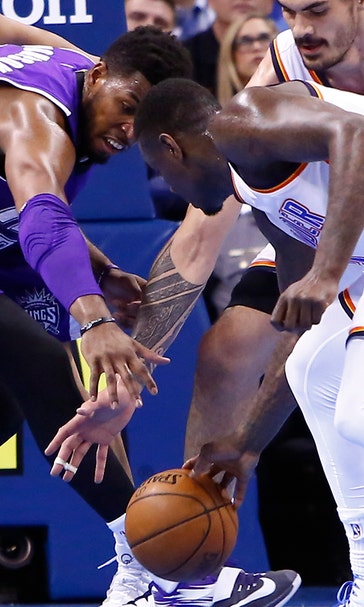 Morrow continues to provide for Thunder in win over Kings
April 11, 2015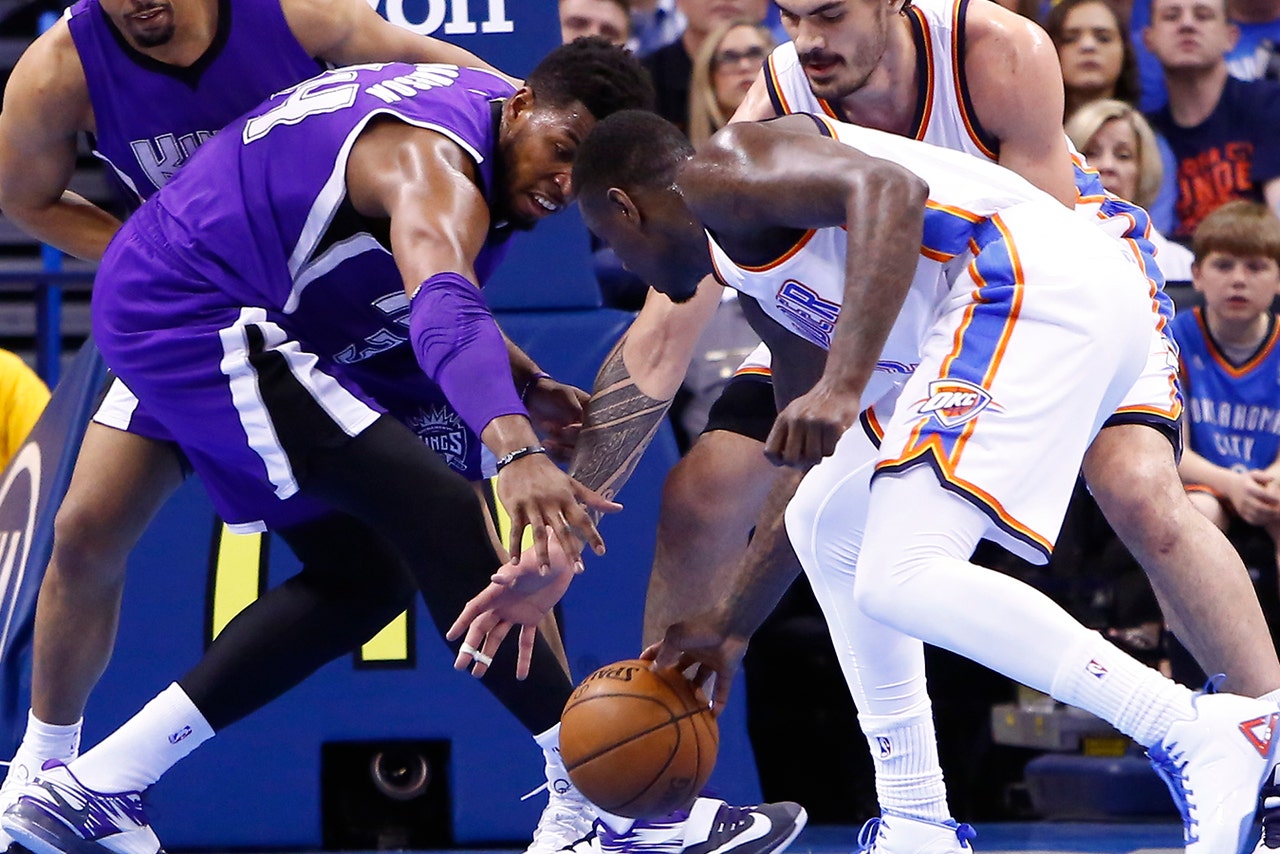 The Thunder brought Anthony Morrow to Oklahoma City to complement Russell Westbrook and Kevin Durant.
What a nice thought that is.
One of these days, maybe in a season not too long from now, we may see it. 
But you can certainly imagine it.
Not much has gone the way the Thunder season was supposed to go. All the injuries, all the losses, all the trades. None of it, none of them, expected. Except in regards to Anthony Morrow.
Morrow has been steady when the rest of the ship has been sinking. If Russell Westbrook demands your attention, Morrow demands your appreciation. He's never made the playoffs since he came into the league in 2008. And he might not this season, either. The Thunder and the Pelicans are tied for the eighth and final spot with three games to play.
Without the help of a healthy lineup for any real amount of games, Morrow has charged ahead. He's averaged 10.6 points per game and has shot 51.8 percent from the field since the All-Star Break, up from 43 percent before. Since the break, Morrow has made an average of 2.6 3-pointers per game, up from 1.4 before the break.
Morrow made five more 3-pointers Friday night in the Thunder's 116-103 victory and has 11 in his last three games. In the last five games, Morrow has made five or more 3-pointers three times. 
He's done what he's supposed to do. Unlike the rest of the Thunder players, Morrow has played. A lot. Seventy games this season.
Exactly what everyone thought. Now, if only the rest of the season had been so predictable.
"That was another great pick-up by Sam (Presti)," coach Scott Brooks said. "It's unfortunate we've had to deal with some of the things we have had to deal with this year, but those are the things that are going to continuously make us better in the long run.
"He has been great all year and he's been great to coach."
Morrow score 19 points off the bench, made 5-of-10 3-pointers and added six rebounds and no turnovers in his 25 minutes of action. By now you know about his quick-release, ability to find open spaces and creases and light when it looks as though there's only darkness.
But don't you also think about what it would have like, how much more space and light and creases there would be, if Durant and Westbrook and Ibaka were all on the floor at the same time?
Like it should have been? Morrow says he doesn't.
"So much has happened," Morrow said of the season. "I don't even remember what happened two months ago. All I know is we have to take it one game at a time. It's been a roller coaster season."
Mostly down, other than Westbrook's play and Morrow's consistency, but mostly it feels like injuries have robbed Oklahoma City of a year that should have been. And robbed Morrow of a chance at the playoffs, too.
But that's not how Morrow says he sees it.
"I haven't been there," Morrow said of the playoffs. "These games you have to relish, as well. It's a different kind of challenge. Thinking about what might happen won't help us."
And thinking what might have been this season won't either, but it sure is a nice thought.
Follow Andrew Gilman on Twitter: @andrewgilmanOK
---