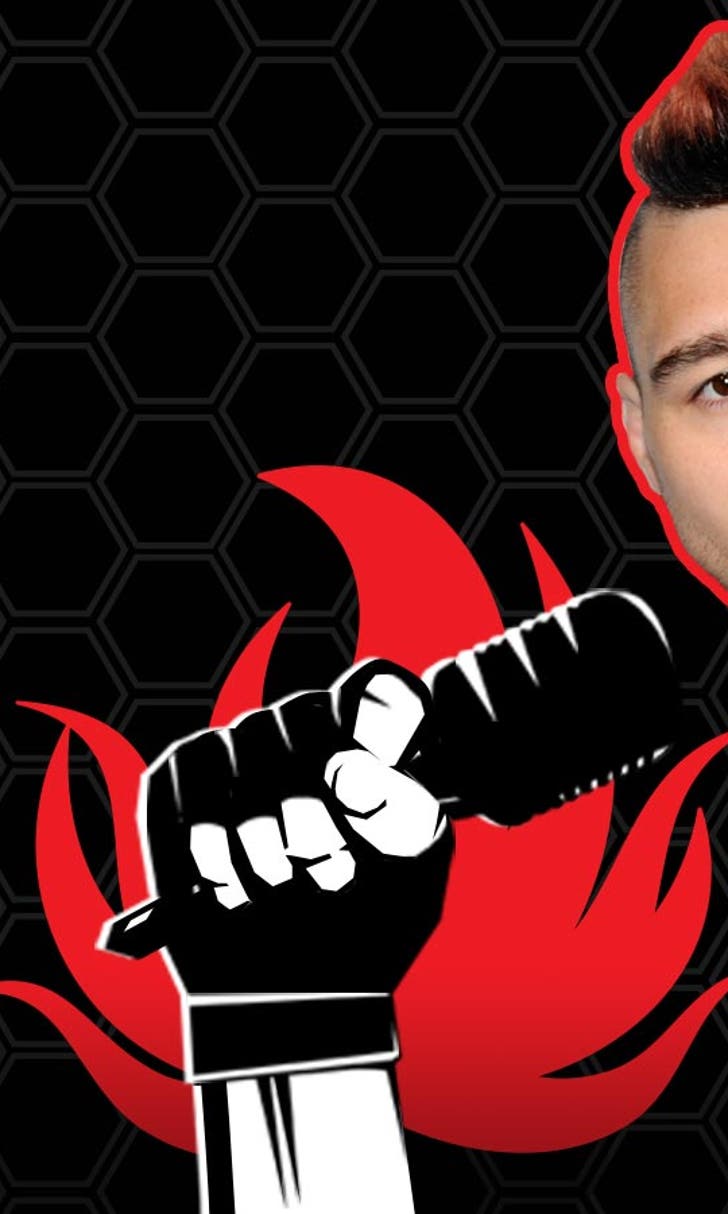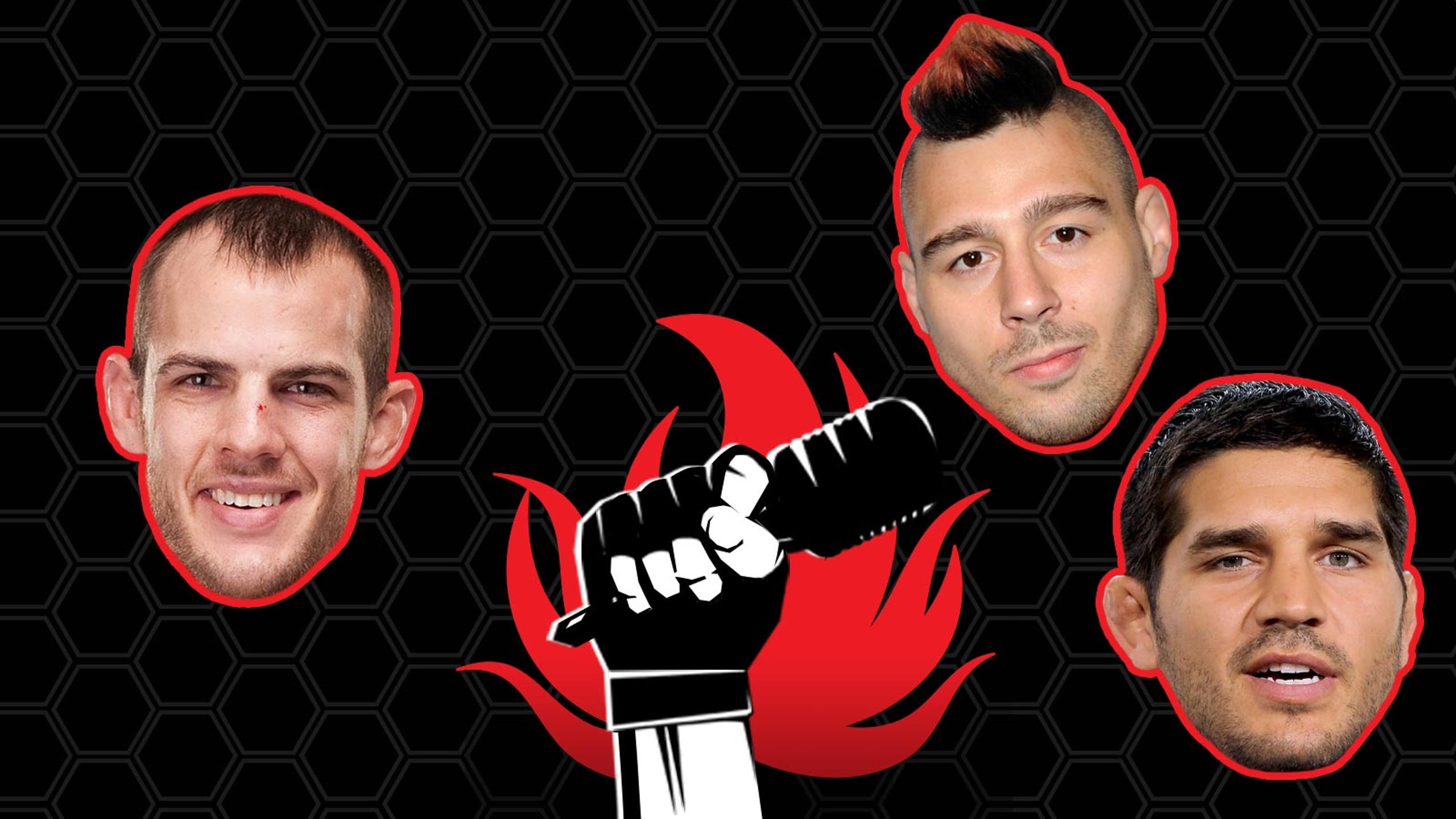 MMA Roasted Podcast: It's 4:20 somewhere
BY foxsports • December 18, 2013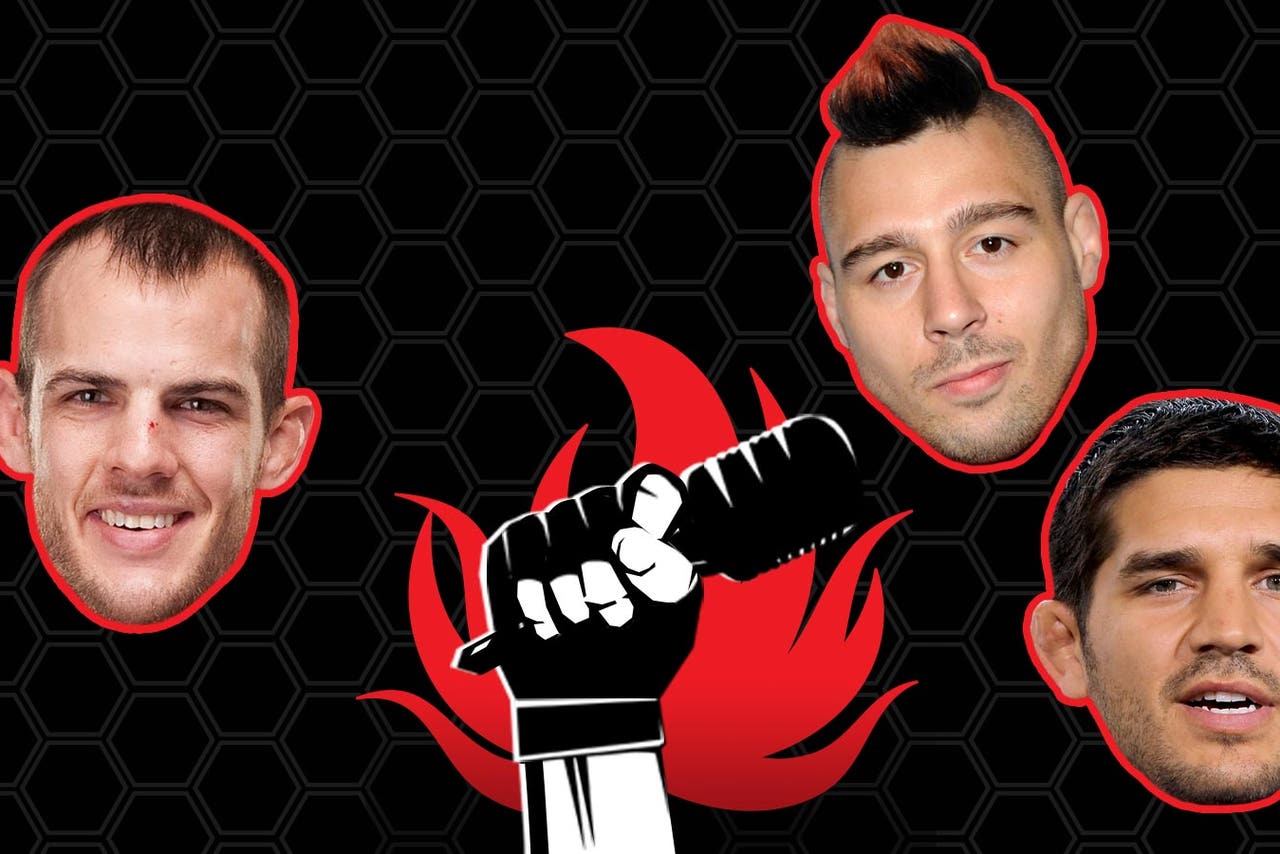 Here we go again, the guys bring in some awesome guest and ask the questions only two comedians would think of. First up, UFC featherweight and The Ultimate Fighter 5 alum Cole Miller chatted about his budding law profession stemming from appealing his bogus loss to Manny Gamburyan to beating Andy Ogle to calling out Conor "McGruber" McGregor, and his upcoming bout in his home state of Georgia against heavy-handed Sam Sicilia. Also up for discussion, female fighters being dude-like sexually aggressive when drunk, which explains the Twitter picture of Adam Hunter's nipple and recently signed UFC strawweight Carla "Cookie Monster" Esparza eyeing it up like a Chips Ahoy!
The duo chats with sidelined UFC welterweight Dan "The Outlaw" Hardy about his heart-condition, cornering Mac Danzig, being chased around a castle in China by monks with sticks, the key to surviving hot yoga is having a yoga teacher that is also your girlfriend, and Hardy's darkest days of Subway cookie addiction while living in a house of stray cats with a "hangry" (hot+angry) ex-girlfriend. Also, Hunter has an undeniable man-crush on "The Outlaw".
From there, Hunter and T-Rexx give their thoughts on UFC on FOX: Johnson vs. Benavidez II and, more so, jump on the popular anti-Adrien Broner bandwagon. Seriously, why would a legit athlete have a gimmick about his dad brushing his hair?
Back to the phones, the forthcoming TUF: Nations head coach Patrick Cote talks having trouble understanding his opposing coach Kyle Noke's accent, training in Thailand and avoiding the "lady boys", GSP's insurmountable bank account, and "The Predator" is rooting for Chris Weidman against Anderson Silva because he thinks it's effed up that people are saying Weidman isn't the real champ until he beats Silva a second time.
Finally, Layzie The Savage joins the show to recount the odd Mayhem confrontation video that brought Layzie minor fame, his "Cheech & Chong" friendship with the Diaz brothers and dissecting the elder enigma Nick, the lack of love life of UFC women's bantamweight champion Ronda Rousey, and how rolling with either one of them is a pick your poison between an anaconda (Nick) or a silverback gorilla (Rousey).
Every week, comedian and longtime MMA aficionado Adam Hunter takes a look at the lighter side of life and mixed martial arts. This podcast is more than just a breakdown fights, it dives into what fans really want to know.
Check out the podcast on iTunes or listen below.
---