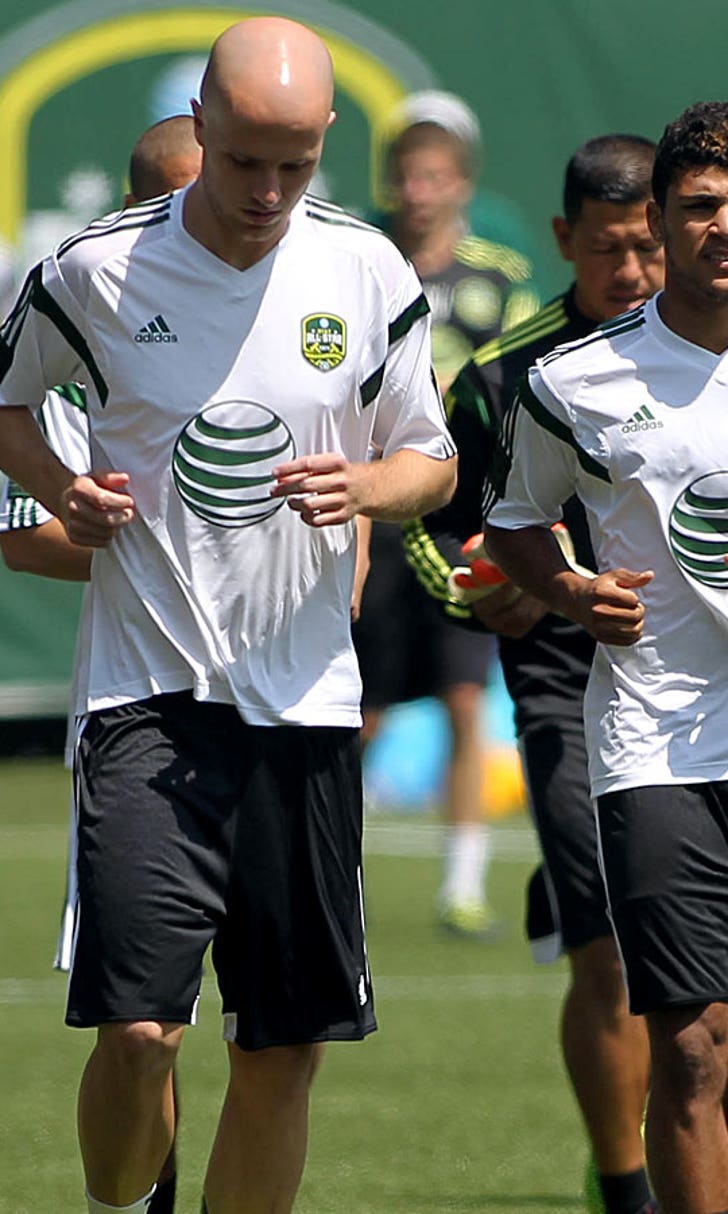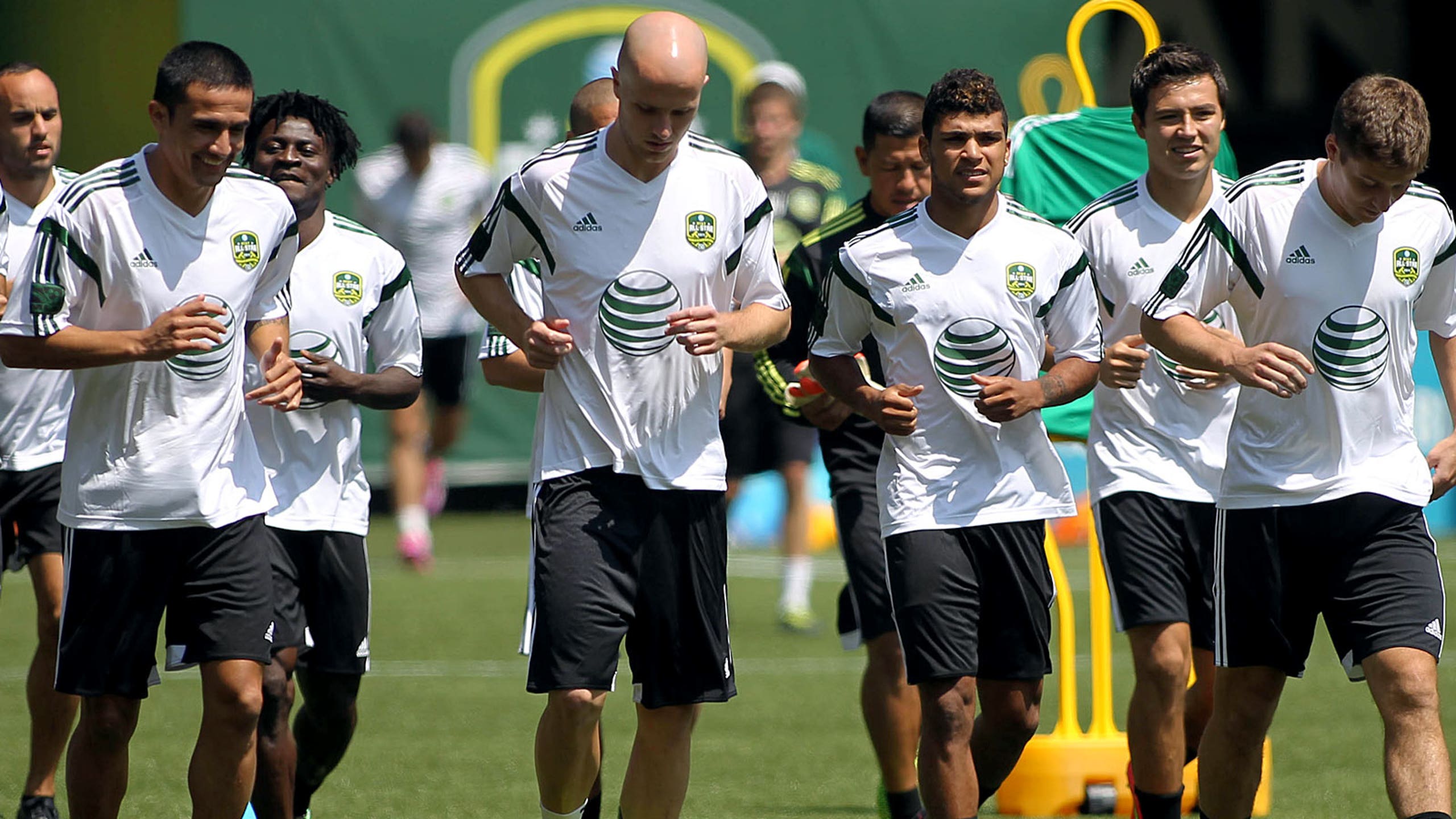 MLS All-Stars, Bayern Munich prepare to shine in MLS All-Star Game
BY Kyle McCarthy • August 6, 2014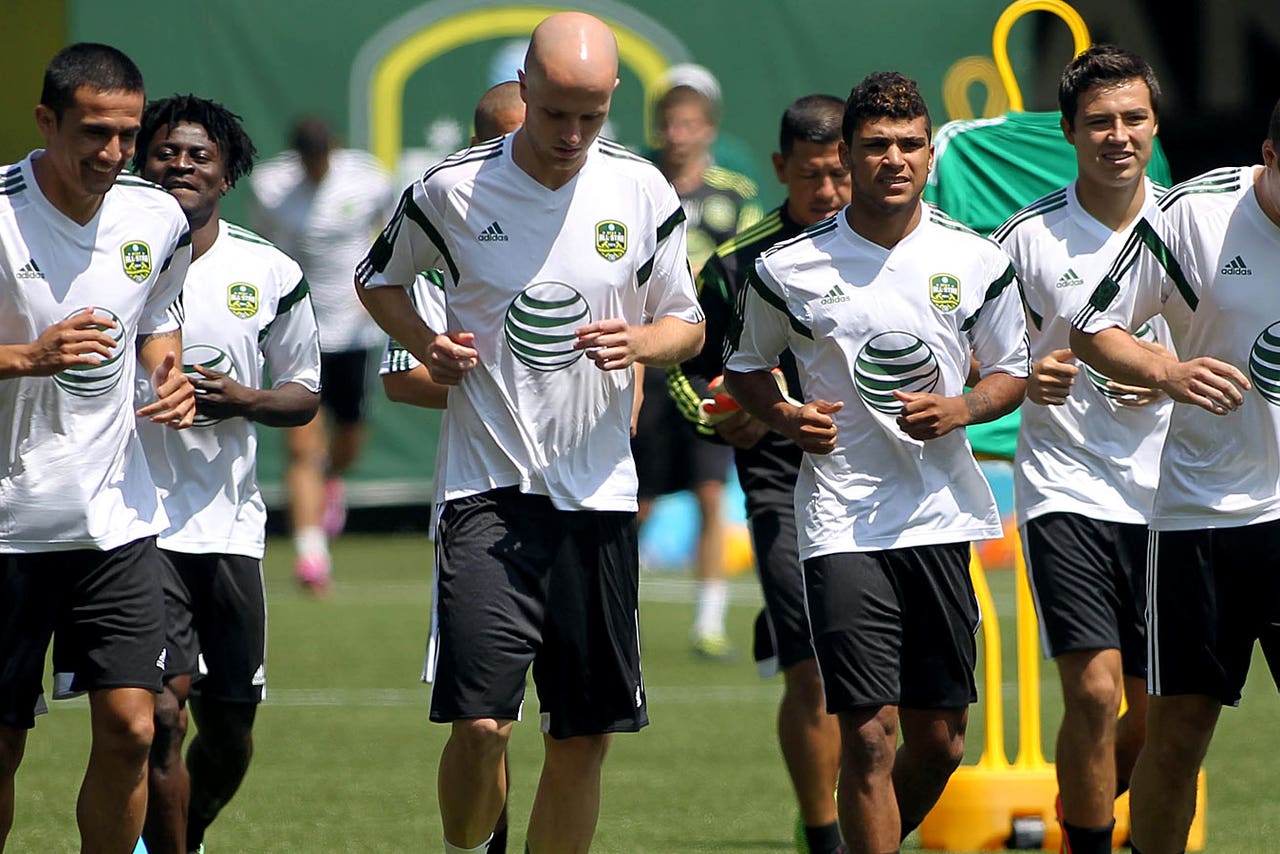 PORTLAND, Ore.
Every nook and cranny in this city experienced the buildup to the MLS All-Star Game. Pioneer Courthouse Square hosted a concert on Tuesday night transformed into a celebration of soccer. Light rail cars carried pictures of Bayern Munich and MLS All-Star players throughout the area. Scenic vistas included signs extolling the virtues of this exhibition encounter. Supporters packed into Providence Park to watch open training sessions on Tuesday.
All of those measures created a sense of anticipation for this friendly on Wednesday night (live, 9:30 p.m. ET) between one of the top clubs in the world and a collection of domestic-based stars. Both teams enter this match with different aspirations and priorities given their roles in the affair, but they share the burden to create a spectacle worthy of the setting.
"As players, you enjoy playing in big games," Toronto FC midfielder Michael Bradley said. "Big games can be finals, big games can be World Cups, but big games can also be games like this. It's a big opponent. Even if it's just a friendly game, there's a buzz and an excitement. We're all excited to be here, be a part of this and step on the field."
Most of the pressure to impress falls upon the All-Stars. There are no tangible rewards for success, but this match carries meaning for a league still yearning for validation. It is silly to render conclusions about the league from a one-off friendly squeezed into a short midweek window, but the final result -- particularly if it reflects a comprehensive defeat -- influences perceptions nevertheless.
"It's a showcase for the league," MLS All-Star coach Caleb Porter said. "Hopefully, we can make it a competitive game and try to make it exciting. We have a lot of very good attacking and defensive players, but it wouldn't do these players justice to sit back all game. We're going to attack and make it an exciting game."
Expansive approaches are part and parcel of these matches, but they do come with a potential cost for the All-Stars given the makeshift nature of the side. This group isn't a well-drilled unit with ingrained tactics and tendencies honed through experience. It is a collection of talented players relying on ability and instinct to conjure a performance worthy of the occasion and reduce the impact of such a modest structure.
Those tenets pose an issue given the quality of the opposition. Bayern -- even with its German core restricted to modest cameos after the World Cup-winning exertions -- functions incisively and reliably within its established system. The oppressive cadence generated through those efforts will force the All-Stars to chase frequently and rely on their expected 4-4-2 shape to survive during certain spells. As Thierry Henry rather astutely noted earlier this week, it is a game where the All-Stars must prepare to run a lot.
Porter's decision to field two distinct sides in either half for preservation purposes will help the cause, but the task at hand still requires a diligent approach to pave the way for the All-Stars to reveal their own strengths
"We also understand that it's not a game where we just go out and mess around and don't prepare well and try hard," LA Galaxy forward Landon Donovan said. "I think we've learned over the years that the times when we do things right, we work hard, we defend and we play the game like a real game, we get results. When we don't, then we can get beaten, especially when you're playing a team like Bayern Munich. You have to be careful in not taking it easy. We're going to approach it like a real game and play it that way."
Bayern does not need or want to tackle this assignment in the same fashion. Winning always matters at some level, but this encounter is the latest in a series of friendlies designed to prepare for the arduous road ahead. It is another step along the way, nothing more.
"Naturally, we are happy to be here, to play the best players from MLS," Bayern manager Pep Guardiola said. "It's part of our preparation for next week to play for our first title. We're happy to come back here to Portland."
This is not yet the side expected to claim the Bundesliga again and pursue Champions League glory once more. It is a mixture of some regulars and a host of interlopers aiming to secure regular playing time ahead of the upcoming campaign. Guardiola said his World Cup-winning contingent will not play more than 15-20 minutes given their belated arrival in Portland, but the players available for heavier lifting in their stead are more than capable of shouldering the burden.
"We prepare the same way," Bayern winger Franck Ribery said. "We all have a great team together. The All-Stars have very good players, too. We are very focused on the game. We prepare the same way. We trust that Pep will have the right lineup for us and that we will all succeed as a team."
Success in this game is relative. Bayern needs to cultivate the usual rhythm, hone fitness levels and sidestep any potential injury concerns. Health is a priority for the MLS All-Stars as well with a full slate of league fixtures ahead at the weekend, but there is also a desire to impress given the platform available.
MLS is well past the point where the outcome of a friendly is make or break, though a heavy defeat would certainly sting. This night instead presents another chance for the league to bolster its reputation, reinforce the quality within the ranks and tempt potential samplers to delve deeper into its fare. It is an occasion worth marking appropriately as the participants attempt to accomplish their objectives and justify the buildup before resuming their normal duties.
---