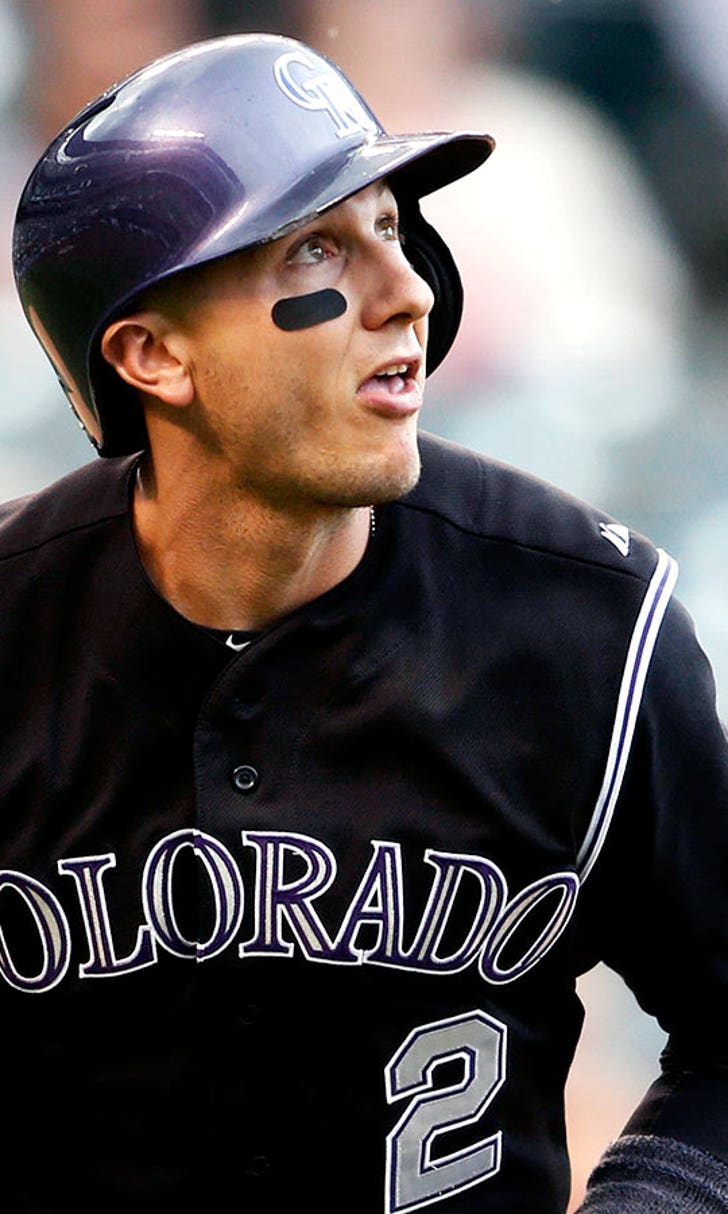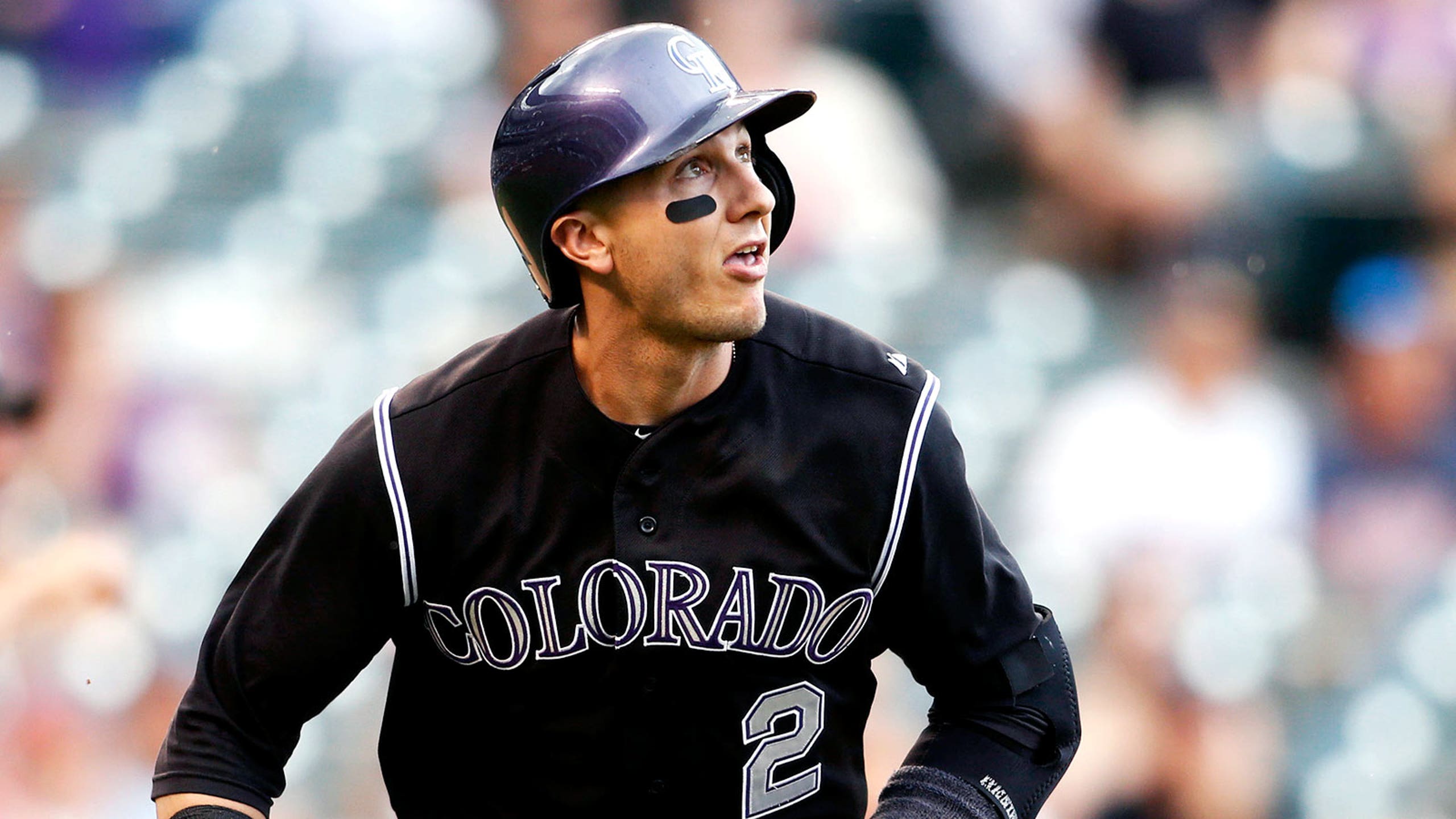 Mile high misery: More bad news for CarGo, Tulo
BY John Halpin • August 11, 2014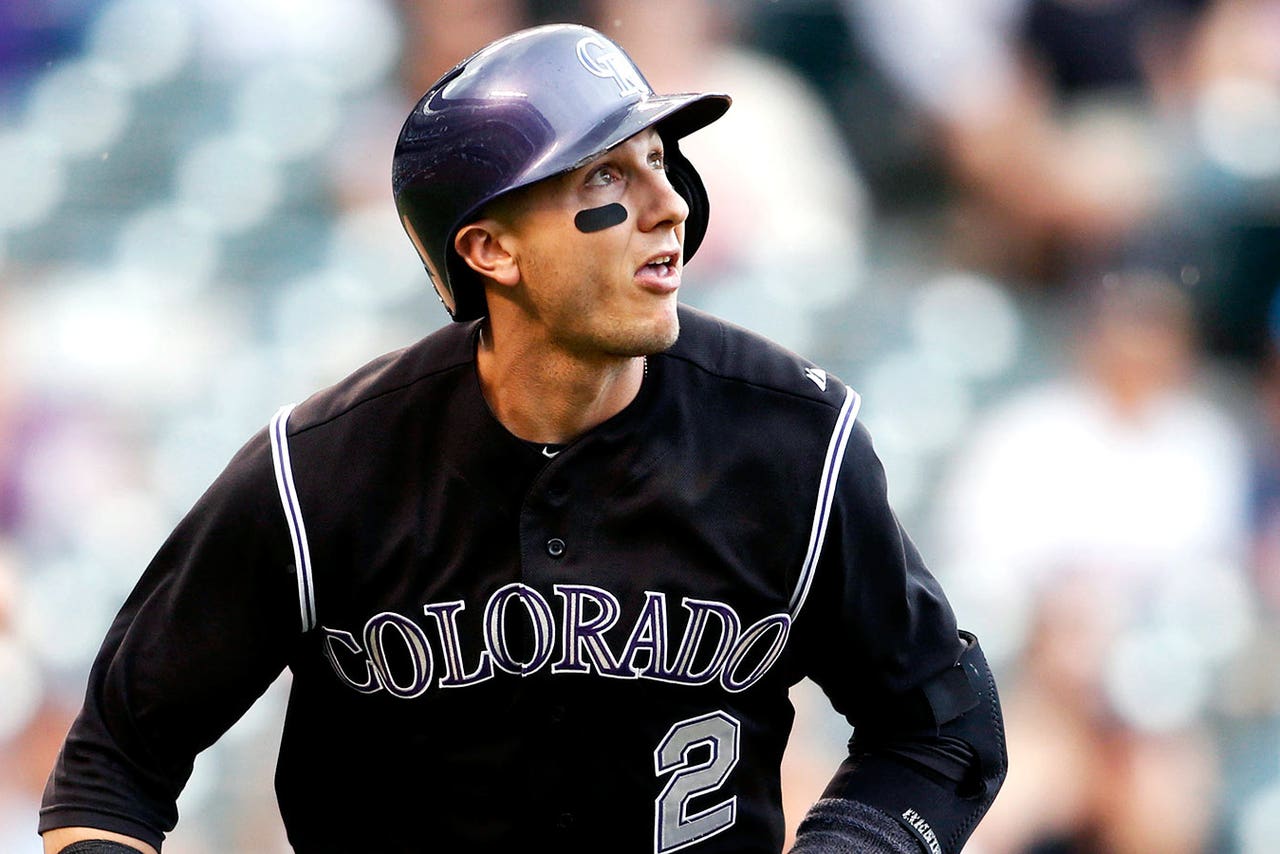 Back in March, we all looked forward to great things from the Rockies' star fantasy duo of Carlos Gonzalez and Troy Tulowitzki. Tulowitzki provided excellent production through mid-July, but Gonzalez has struggled all season with injuries. Now, both might be done for the year.
Gonzalez has been placed on the DL due to knee and ankle issues, and while the Rockies "hope he can return to finish out the season ... there is a chance he will be shut down completely," according to the Denver Post. Every quote from someone associated with the team seems to view CarGo's return as more of a hope than an expectation. You should plan to be without him for the rest of the season.
Tulowitzki has not been able to run the bases during his rehab assignment because he continues to experience discomfort in his injured hip when increasing activity, according to the Rockies' website. The Post reports that Tulowitzki is "not close to rejoining the team or going on a minor-league rehab assignment," and the team's trainer says that the "goal right now is to see if he can make it through the season." That doesn't sound too optimistic, so if you own Tulowitzki, you need to manage your expectations.
Sunday's studs & duds
Stud: Reds C Devin Mesoraco hit two home runs and knocked in six runs against the Marlins. I know some people thought Mesoraco would improve, but 20 homers and a .945 OPS? Whoa.
Stud: Clayton Kershaw and Johnny Cueto were their usual stellar selves, but Atlanta's Alex Wood was better, allowing one run and striking out 12 batters in seven-and-one-third innings against the Nationals. On a related note, I watched Wood pitch for Ardrey Kell High School, which is apprximately 500 yards from my house in south Charlotte. No, I had no idea he'd be this good.
Dud: Tim Lincecum gave up six runs and allowed 10 baserunners in three-and-one-third innings at Kansas City. 
Dud: The 19-inning Tigers-Blue Jays marathon gave Rajai Davis the chance to go hitless in eight at bats.
News & notes
The Blue Jays expect to have DH Adam Lind back in their lineup tonight, with Edwin Encarnacion following sometime later in the week. Encarnacion (quad) appeared in his first rehab game on Saturday.
1B Joe Mauer is "on track" to come off the DL today for the Twins, but OF Oswaldo Arcia (back) might take his place on the shelf.
Dodgers SS Hanley Ramirez is on the DL with a strained side muscle, and could miss a few weeks.
The Tigers have placed SP Anibal Sanchez (strained pectoral muscle) and RP Joakim Soria (oblique) on the DL. Sanchez is expected to miss 3-4 weeks.
The Yankees placed C Brian McCann on the seven-day concussion DL on Sunday.
The Braves are hoping to get SS Andrelton Simmons (ankle) back in the lineup on Tuesday. If that doesn't happen, then Simmons will be sent to the DL.
Rays OF Wil Myers (wrist) began a rehab assignment on Sunday, and hopes to come off the DL within two weeks.
The Padres are promoting OF prospect Rymer Liriano, who has 14 home runs and 20 stolen bases in the minors this season. Liriano has been tearing it up lately at Triple A, but had a .777 OPS in 415 plate appearances at Double A, which is not all that great for a 23-year-old (though we should remember that he missed all of 2013 with an elbow injury). Liriano might be able to help you with speed in a deeper mixed league, but I wouldn't roster him in a 12-teamer.
White Sox OF Adam Eaton is on the DL with an oblique injury.
The Indians have placed OF David Murphy (abdominal strain) and DH Nick Swisher (knee) on the DL, and recalled IF Zach Walters from the minors. Walters currently has fantasy eligibility at shortstop, but played left field on Sunday. He has hit 20 home runs between the minors and majors this season, and while he's very intriguing as a middle infielder, his murky outlook in terms of playing time restricts his value to AL-only leagues.
Angels SP Tyler Skaggs will have Tommy John surgery this week, and is expected to miss most of next season.
Giants 1B Brandon Belt (concussion) is back on the DL. 
Neither the Astros nor OF George Springer (quad) seem to have an idea when Springer will be able to come off the DL. Teammate Dexter Fowler (back) had three hits in two rehab games over the weekend, so his return is getting close.
Streaming starters
Vance Worley was very good on Friday, Brandon McCarthy pitched pretty well on Saturday, and Charlie Morton got knocked around on Sunday; we're 70-48 for the season. Today's pick is Colorado's Jordan Lyles (owned in 11.8 percent of FOXSports.com leagues) at San Diego, and Tuesday's selection is Houston's Collin McHugh (17.4 percent owned) versus the Twins. Lyles doesn't strike out a ton of batters, but he has a 3.72 ERA, thanks to inducing tons of ground balls. Also, as we like to note around here, the Padres can't hit.
See you back here tomorrow morning.
---