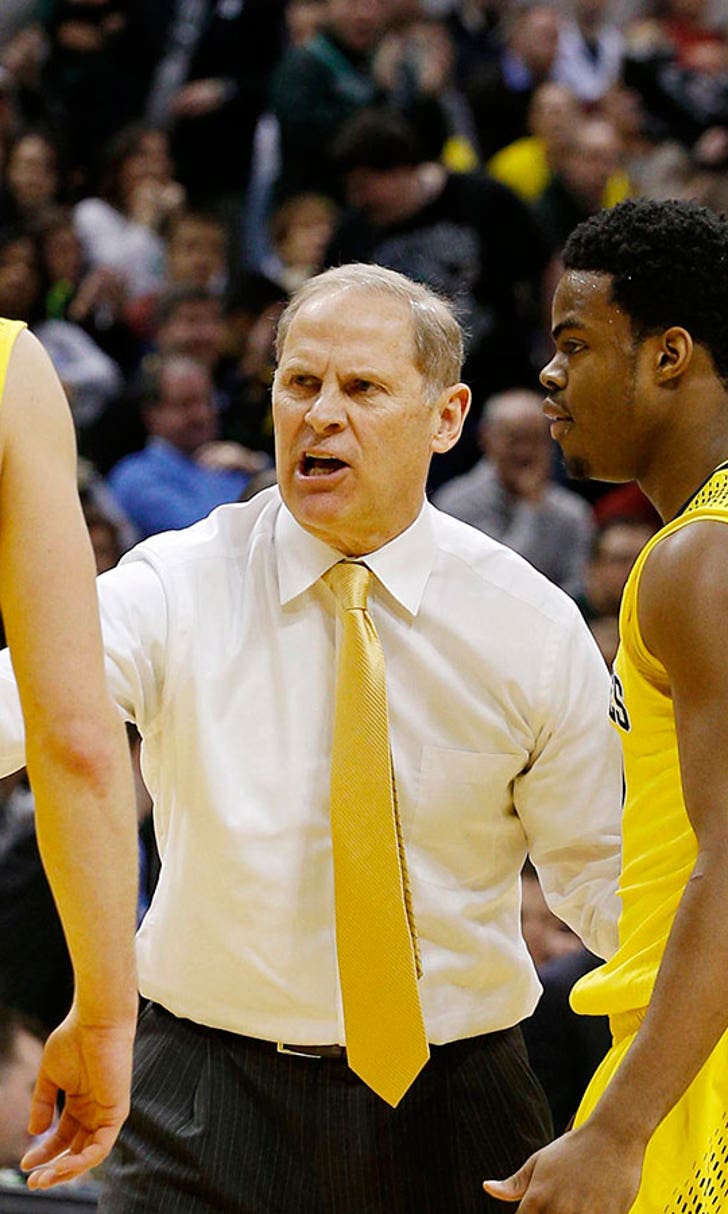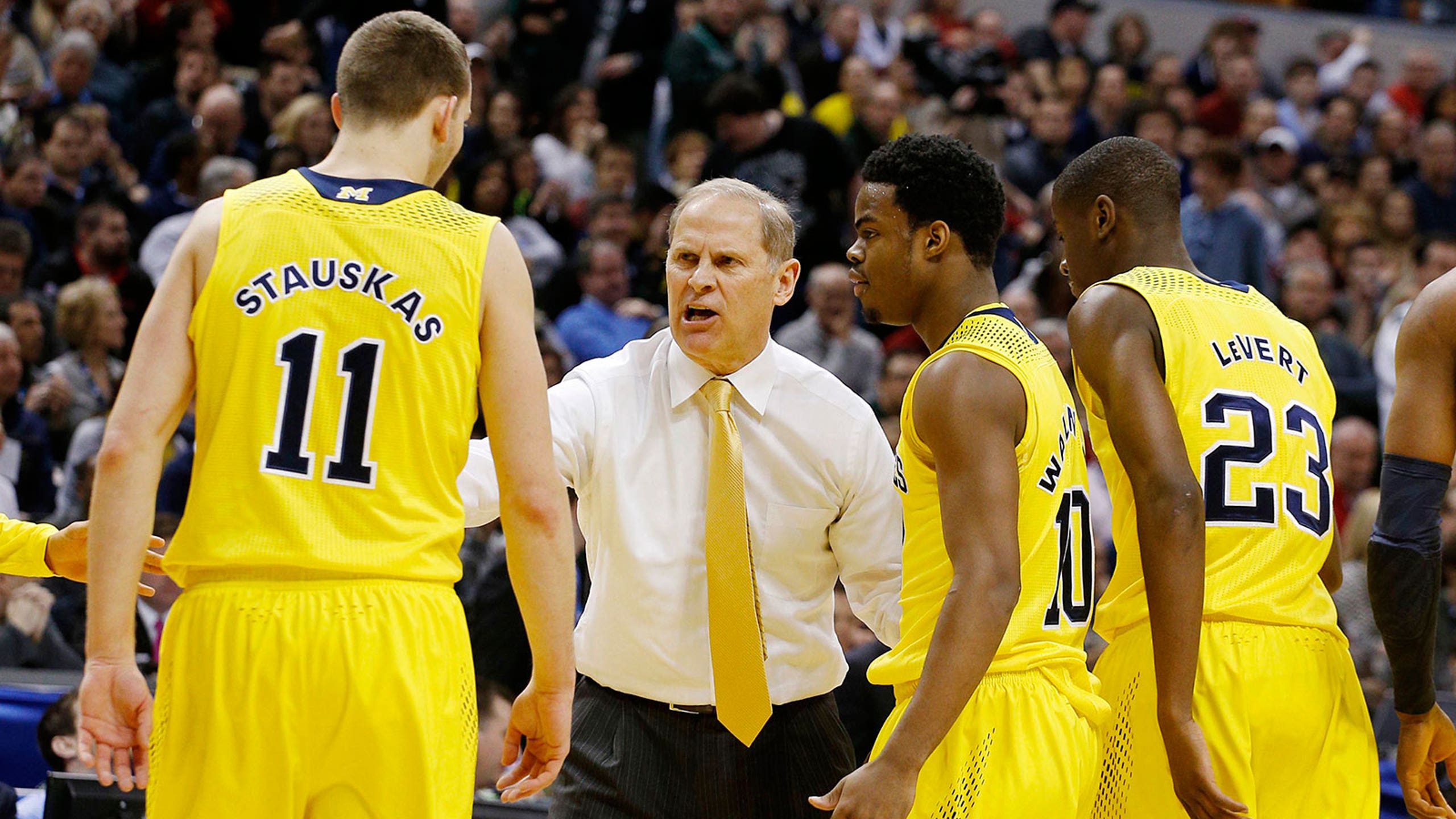 Michigan gets No. 2 seed in tough Midwest
BY foxsports • March 16, 2014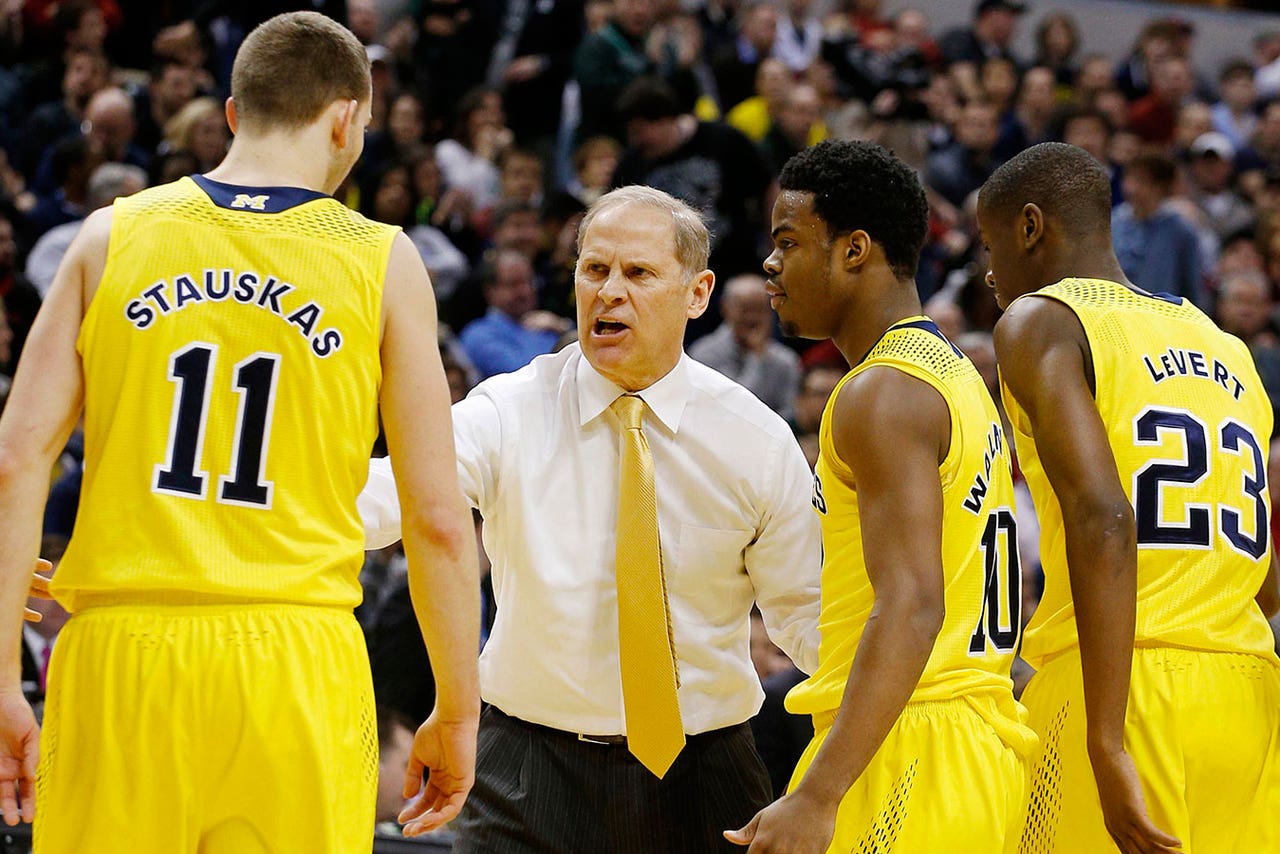 Michigan lost more than a game on Sunday.
Not only did the Wolverines (25-8) get manhandled by Michigan State in the Big Ten championship game, they slipped to a No. 2 seed in the NCAA tournament and will play the 15th-seeded Wofford Terriers (20-8) on Thursday in Milwaukee.
Coach John Beilein said that the loss to the Spartans won't hurt the Wolverines going into the NCAA tournament.
"We snapped out of it just like that," Beilein said at his postgame press conference. "We were really down and then we were like, 'OK, let's go watch the selection show.'
"I've been in the room when losing the championship game meant you weren't going anywhere but maybe the NIT. This wasn't like that."
Beilein thinks the Big Ten tournament helped prepare Michigan for facing the tough Midwest Regional.
"Hopefully, we won't be seeing too many defenses like the three we just played," he said. "We faced three of the best in Illinois, Ohio State and Michigan State. We can usually pick on one guy, but you can't do that with those teams."
The Terriers won the Southern Conference tournament by beating Western Carolina on Monday, and are led by point guard Karl Cochran. The 6-foot-1 junior dominates the offense with his passing and 39.5-percent shooting on 3-pointers. Cochran also helps out the defense with a high number of steals.
Coach Mike Young has been at the school for 25 years, including the last 12 as head coach, but his team certainly won't present a size problem for the Wolverines. Their center, sophomore C.J. Neumann, is just 6-foot-7 and limited offensively, and their other two frontcourt players average just 6-5.
Beilein also has some familiarity with the Wofford system because assistant coach Darris Nichols played for him at West Virginia.
If the Wolverines advance past Wofford, they'll face the winner of Texas vs. Arizona State in a loaded Midwest region. Michigan would then be looking at a probable Sweet 16 matchup with third-seeded Duke, and a Elite Eight game against top-seeded Wichita State or a rematch of last year's championship game against No. 4 Louisville.
Beilein isn't worried about any of that right now.
"I've never seen as much energy wasted as on where someone is seeded," he said. "Maybe I'm stupid, but tell me the difference between a 14, 15 or 16 seed or the difference between a 1, 2 or 3 seed. It's the first 12 teams in and the last 12 teams in.
"I don't care where we are seeded and I don't care where we play. I'm just happy that we are in the NCAA tournament."
---