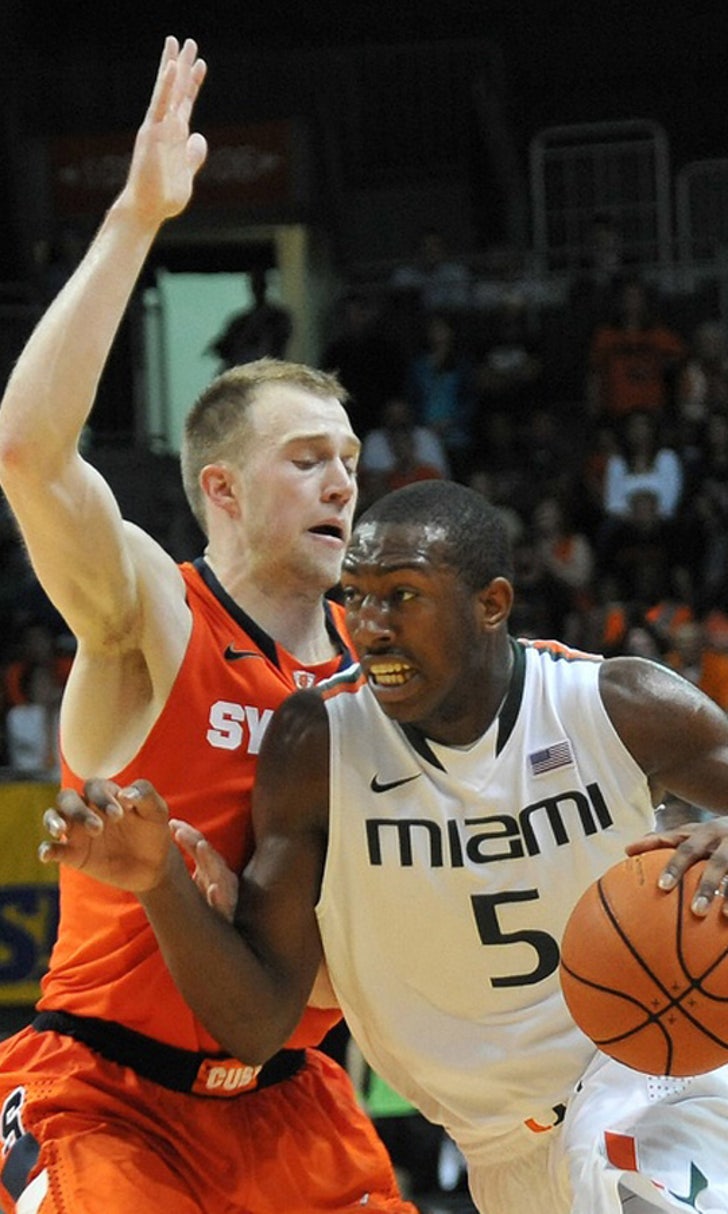 Miami's inexperience leads to struggles late vs. Syracuse
BY foxsports • January 25, 2014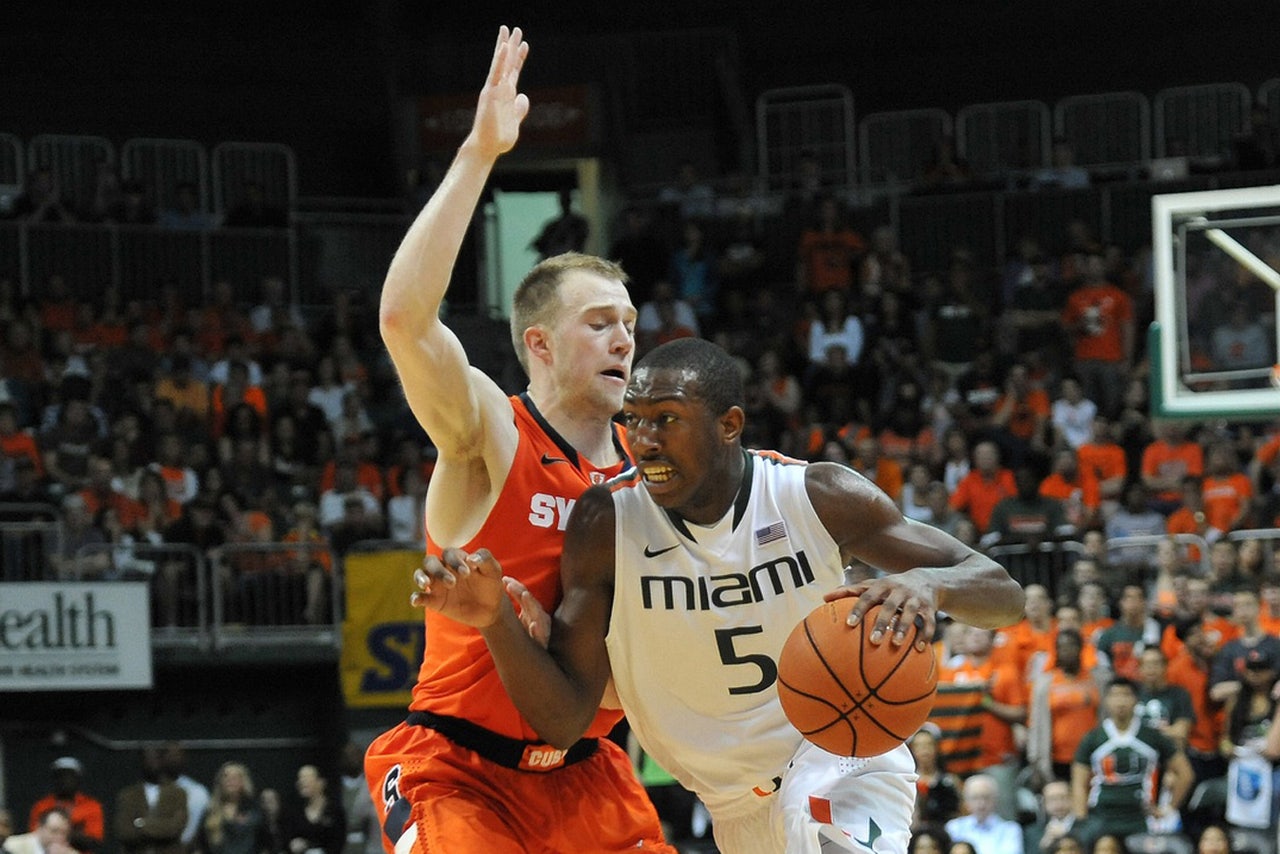 CORAL GABLES, Fla. -- With inexperience comes inconsistency.
University of Miami head coach Jim Larranaga knew it would surface during a season in which the Hurricanes had to replace their top six scorers from a Sweet 16 team.
It became a factor again in Miami's 64-52 loss to No. 2 Syracuse on Saturday afternoon at BankUnited Center.
With 8:20 remaining, freshman guard Davon Reed gave the Hurricanes (10-9, 2-5 ACC) a 47-46 lead on a 3-point play. Syracuse (19-0, 6-0 ACC), however, closed the game on an 18-5 run.
''We have a certain amount of physical talent and skill,'' Larranaga said. ''If we could figure out a way to get everybody to play consistently well ... What good is is being consistently good. Our inexperience makes us inconsistent. Quite honestly there'€™s nothing we can really do about it. It's the situation we find ourselves in.''
Earlier this month, the Hurricanes held a 39-35 advantage over the Orange at the Carrier Dome with six minutes to play before Syracuse rallied for a 49-44 win.
That game saw eight lead changes and two ties.
''The last two minutes of the game this year we'™ve made plays at both ends of the court,'' Syracuse head coach Jim Boeheim said. ''This team has made plays at end of games.''
Last week, Miami played a complete 40 minutes in a victory at Georgia Tech. The same could be said in a win over North Carolina at Chapel Hill on Jan. 8.
Larranaga needs each player to contribute. The plays Syracuse made were missing for Miami down the stretch.
On Saturday, Reed set a career-high of 16 points in a conference game. Over his past five games he had totaled only 10.
But graduate forward Donnavan Kirk and freshman guard Manu Lecomte each scored just three points. Senior guard Rion Brown was the only other Miami player in double figures with 13.
''I really didn't think they played that well in the second half, but one thing they do excellent is closing down the stretch,'' Reed said. ''They were able to get the win. They were able to do the little things.''
Fueled by a large turnout -- fans began chanting '€œLet'€™s go Orange'€ during player introductions -- Syracuse jumped out to an 18-point lead with 8:21 to go in the first half.
The Orange opened shooting 71 percent, while the Hurricanes knocked down only 23 percent of theirs. They would win the rebound battle, 38-24, with 13 second-chance points over 40 minutes.
Miami, though, would go on an 11-5 run to trim the deficit to 31-26 by halftime.
''We didn't want it to be another Duke game where we were pretty much out of the game early,'' said Brown, whose team lost to the Blue Devils 67-46 on Wednesday. ''We fought back from 18 and really started locking down, making them miss.''
Yet like the Jan. 4 matchup, Syracuse found ways to stave off an upset.
Freshman guard Tyler Ennis, who scored 14 points, connected on a teardrop to hand the Orange a 51-49 lead with 4:45 remaining. On Miami's ensuing possession, Reed lost his footing and Syracuse took over on a jump ball.
Two minutes later, redshirt sophomore guard Trevor Cooney nailed a 3-pointer from the top of the key to push the lead to six. Sophomore center Tonye Jekiri would miss a jumper as Syracuse sealed the win.
''It see-sawed until the end,'' Larranaga said. ''Proud of the guys. I only wish we'€™d figured out a way to win this one.''
You can follow Christina De Nicola on Twitter @CDeNicola13 or email her at cdenicola13@gmail.com.
---