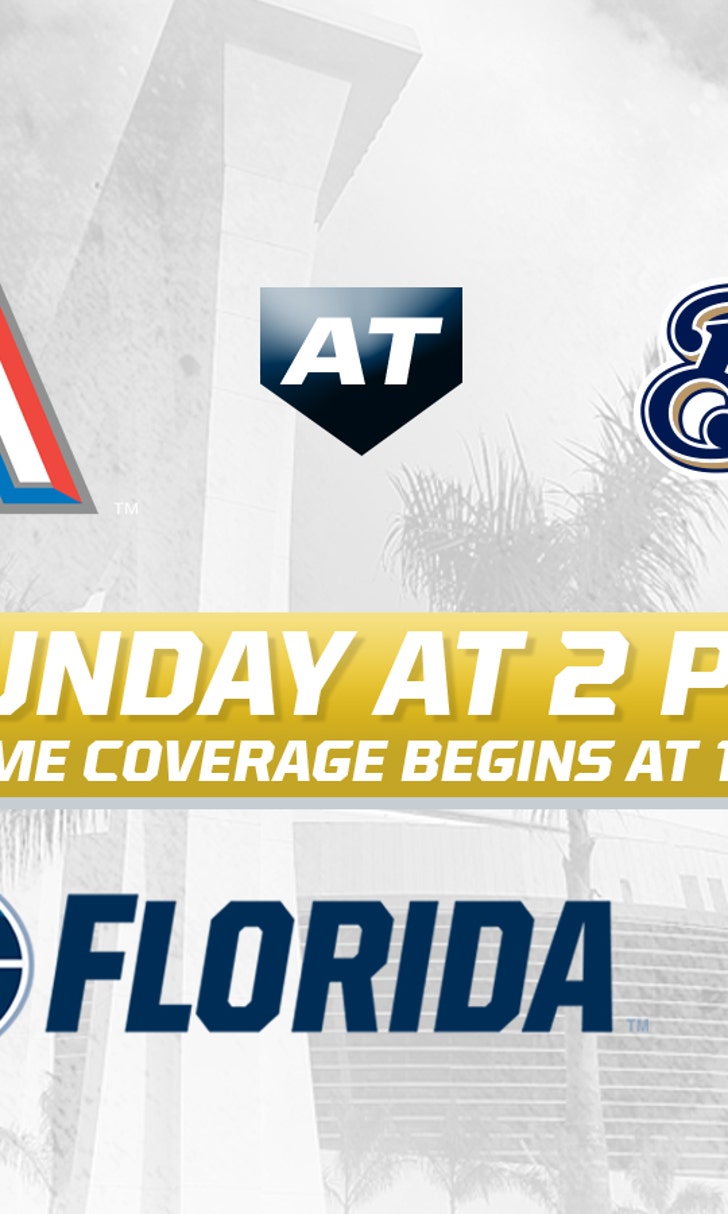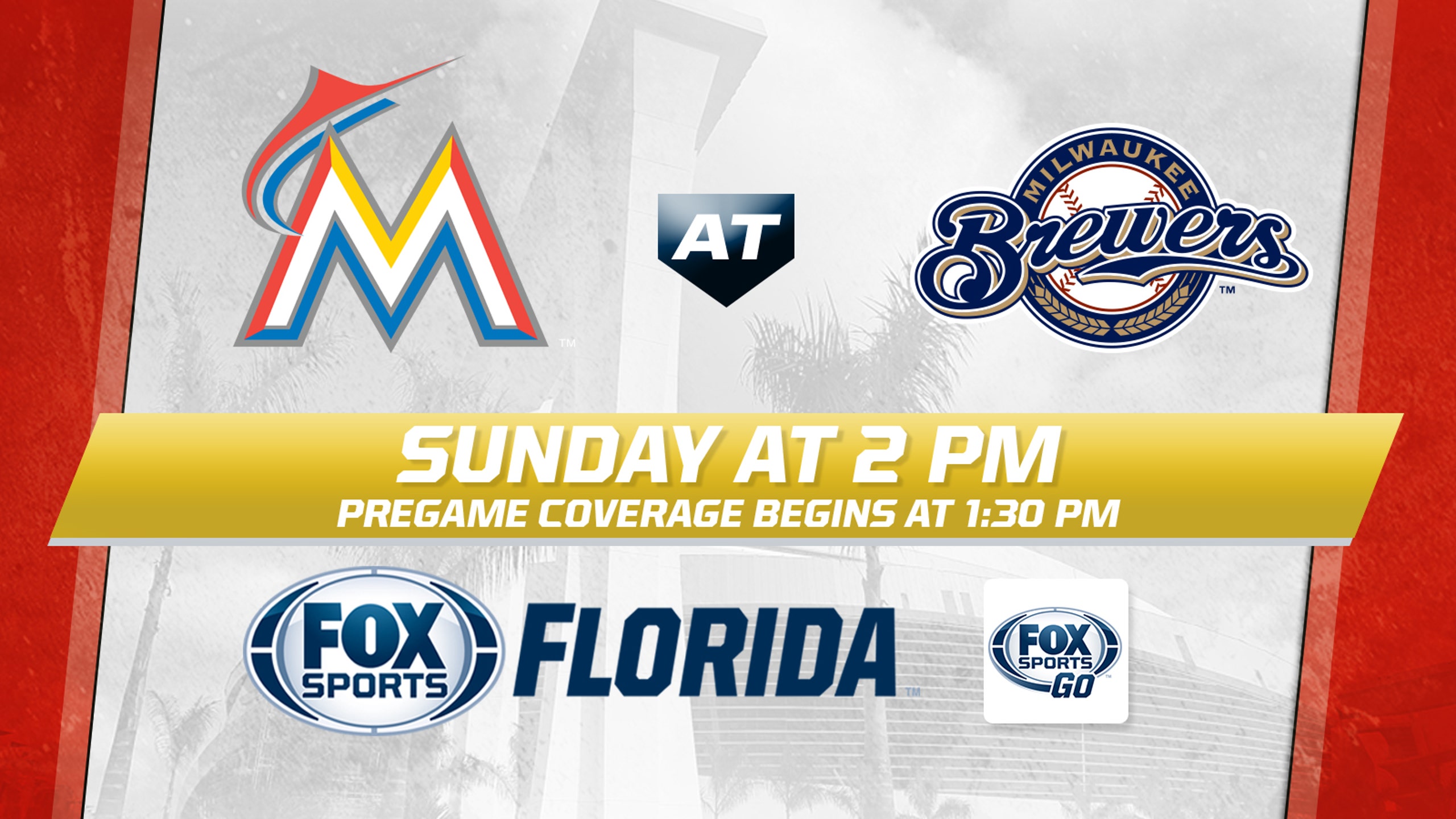 Miami Marlins at Milwaukee Brewers game preview
BY foxsports • May 1, 2016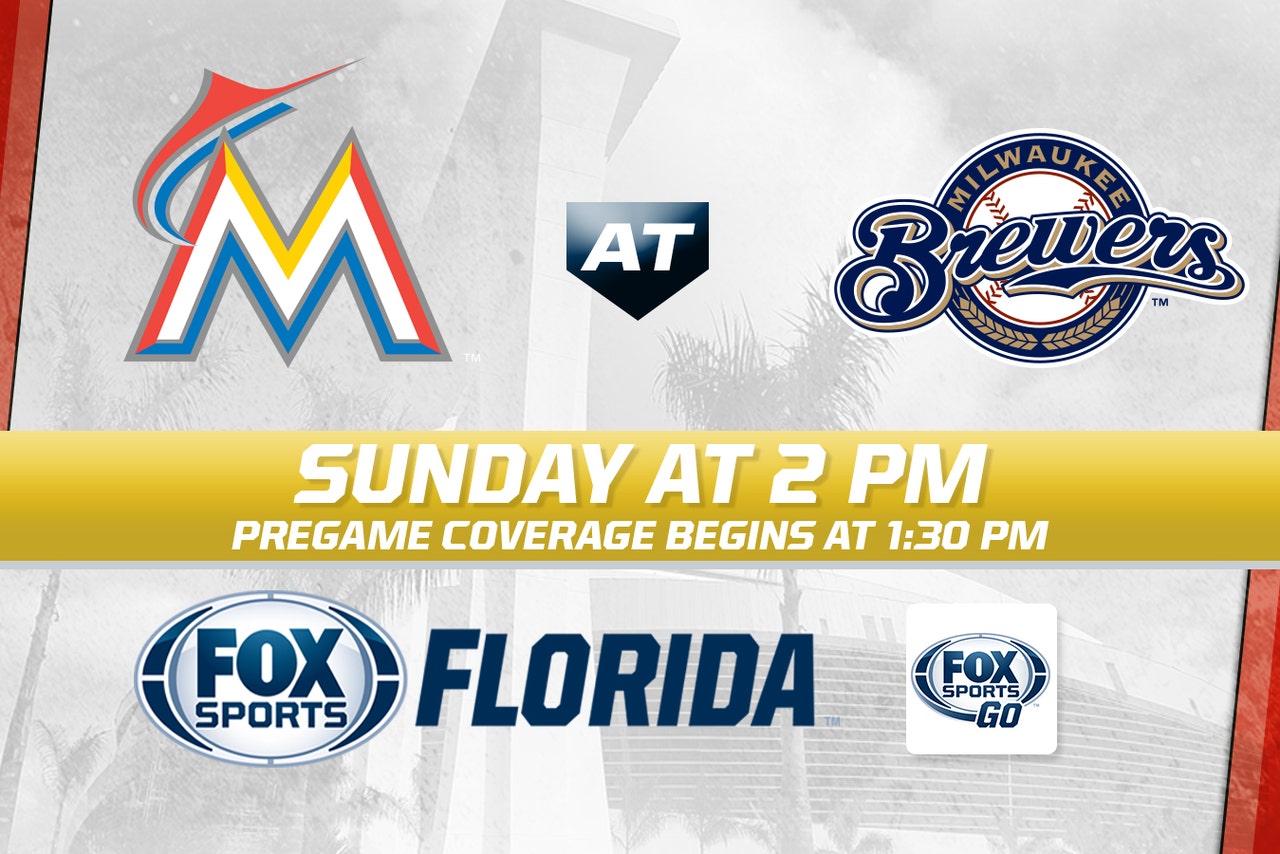 With Giancarlo Stanton in the midst of a power surge, the Miami Marlins haven't missed a beat since losing All-Star infielder Dee Gordon to a drug suspension.
Now the star slugger will try to lead the Marlins to their first eight-game winning streak in eight years on Sunday when the club also looks to close out its first road sweep over the pitching-challenged Milwaukee Brewers since 2006.
After batting .193 over his first 15 games, Stanton has found his power stroke on this trip. According to MLB's official website, he hit a 116.8 mph homer in Saturday's 7-5 win that had the second-fastest exit velocity for a long ball this season.
The three-time All-Star has gone 9 for 22 with nine RBIs while going deep in five of the past six games and the Marlins (12-11) have won seven straight when he homers.
In his second start at second base since Gordon's shocking 80-game suspension, Derek Dietrich delivered a leadoff homer Saturday. Martin Prado, who can play at third or second, contributed two hits and has gone 14 for 27 over his last six games.
Adeiny Hechavarria matched a career high with four hits for Miami, which had 14 hits and drew nine walks despite going 0 for 12 with runners in scoring position.
"If you are always pushing and have that vibe in the dugout of `We're going to score this inning and every inning' good things will happen," Stanton said.
Dietrich has gone 5 for 10 with a home run when facing Milwaukee starter Wily Peralta (1-3, 7.40 ERA), though Marcell Ozuna and Stanton are a combined 2 for 25.
Peralta had a 10.13 ERA while dropping his first three starts, but he's made some positive strides in his last two. He surrendered two runs over five innings in a no-decision against Minnesota on April 19 before giving up three earned runs over six innings in last Sunday's 8-5 home victory over Philadelphia.
"With each start, I'm feeling better and better," the right-hander told the league's official website. "(Sunday) was a good one, better than the first four."
Peralta had been 2-1 with a 2.20 ERA in five career starts against the Marlins before allowing six runs over five innings in an 8-7 home victory Aug. 19.
He'll try to help the Brewers (8-15) avoid their fifth straight loss and eighth in nine games by picking up a rotation that owns a major league-worst 6.32 ERA.
Milwaukee had totaled eight runs and hit .152 during its losing streak before Ramon Flores knocked in two runs and Hernan Perez hit a two-run homer Saturday. Jonathan Lucroy had two of the team's seven hits and is batting .333 over his last 10 games.
Seeking his third straight winning start, Tom Koehler (2-2, 4.50) also has his sights set on leading Miami to its first sweep in Milwaukee since September 2006. The Marlins are going after their longest winning streak since a nine-game run in September 2008.
Koehler was 0-2 with a 11.02 ERA in four career meetings until he allowed two runs with a career-high 10 strikeouts over eight innings in a 5-2 home win last September.
Kirk Nieuwenhuis has a home run and a double in five career at-bats off the right-hander, though star left fielder Ryan Braun has gone 1 for 6 in the matchup.
---