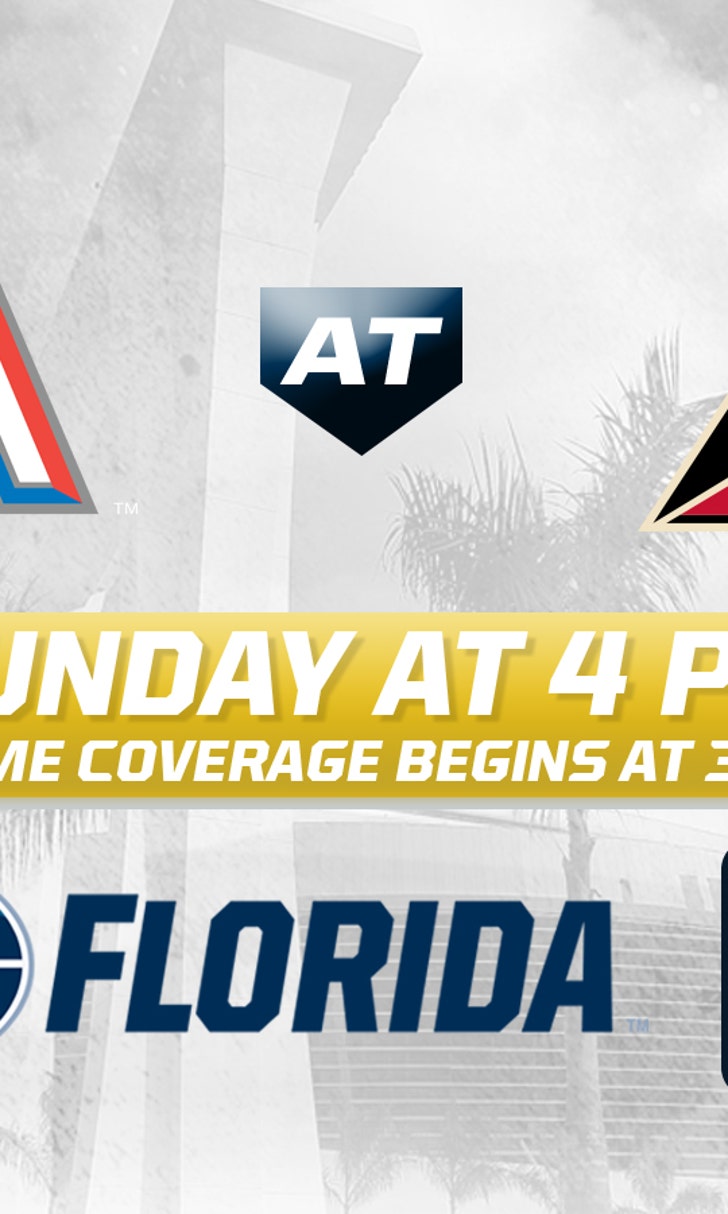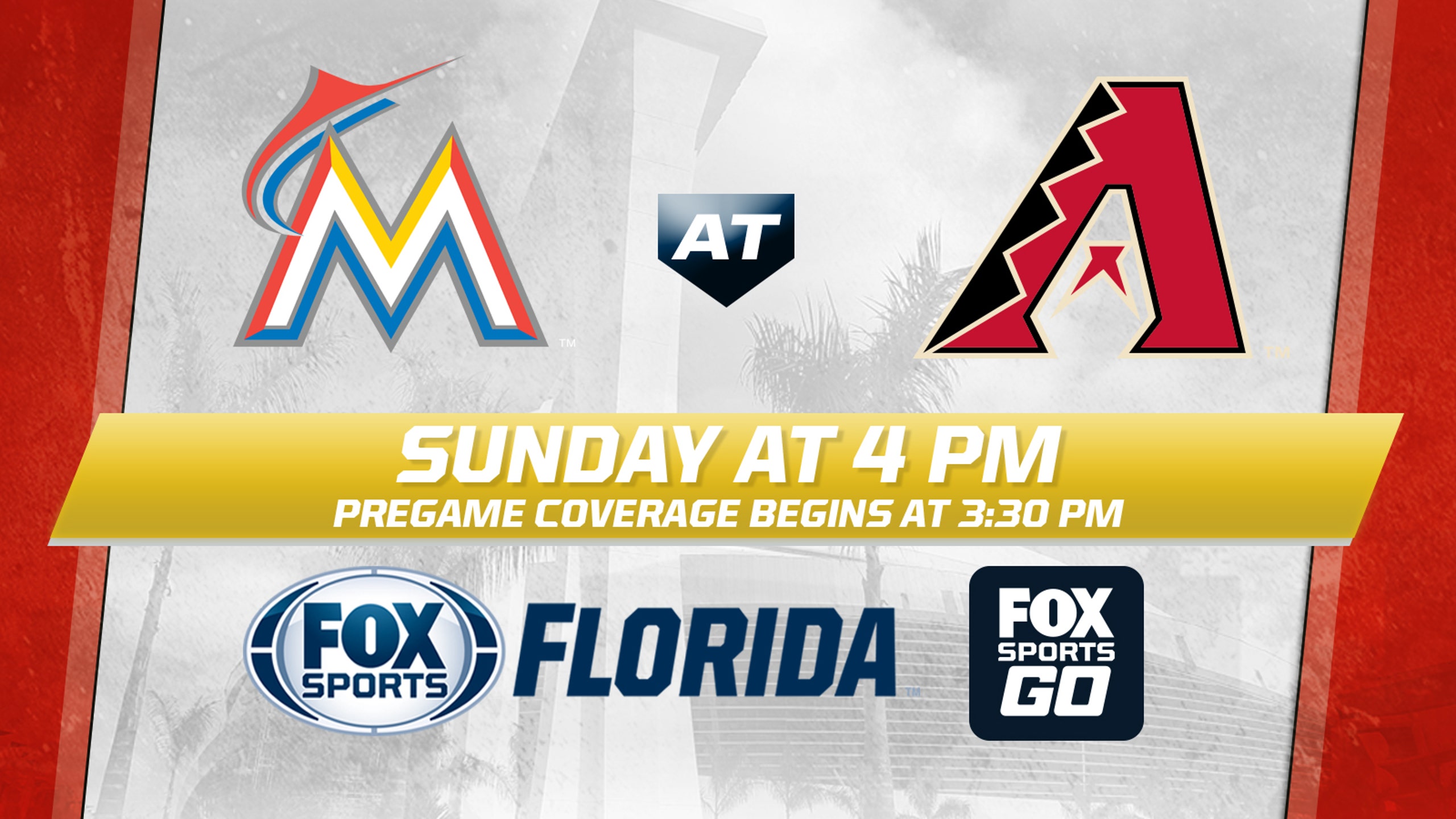 Miami Marlins at Arizona Diamondbacks game preview
BY foxsports • June 12, 2016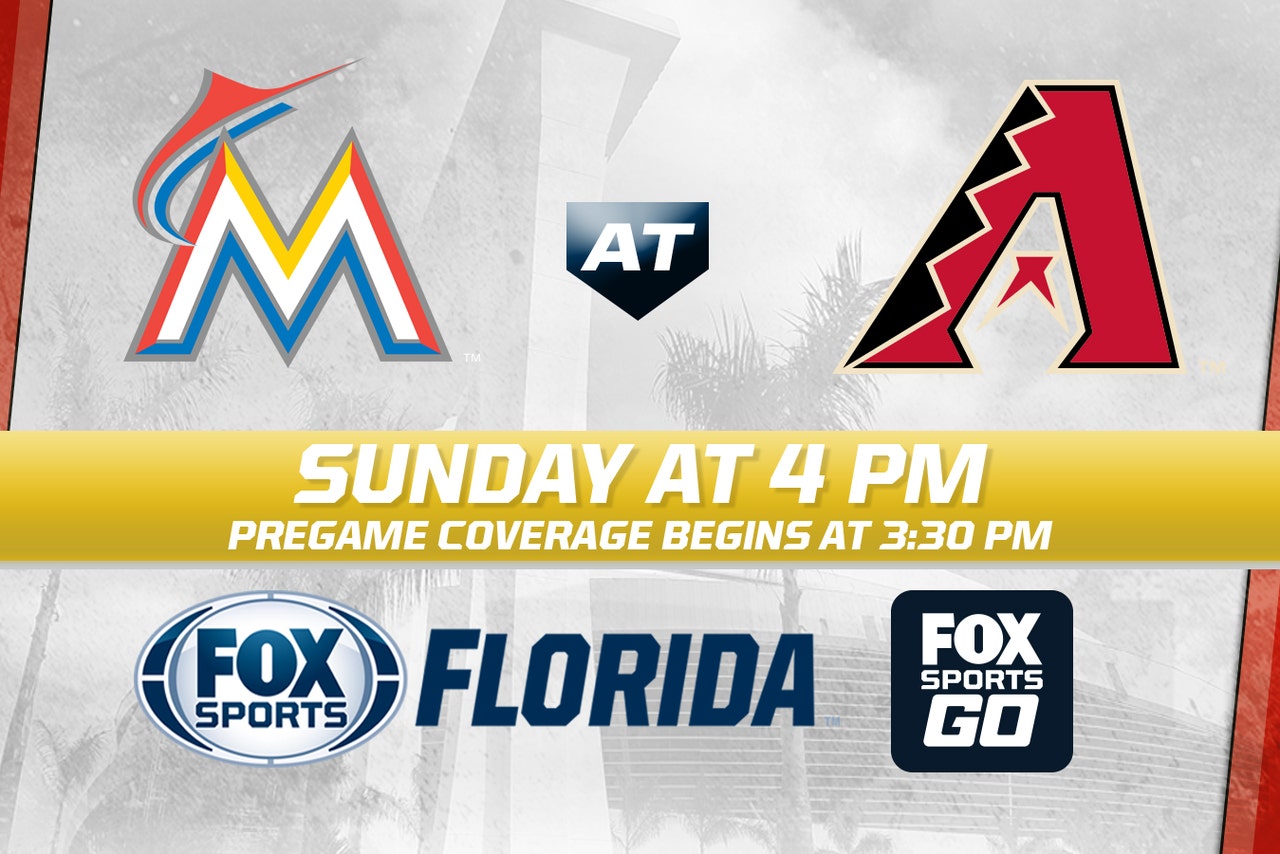 PHOENIX -- The Arizona Diamondbacks rose to the occasion against two of the top pitchers in the game last week, and they will try to carry it over in the final game of a three-game series against the Miami Marlins on Sunday.
Six days after handing Chicago Cubs right-hander and defending NL Cy Young winner Jake Arrieta his first loss of the season, the Diamondbacks halted Jose Fernandez's eight-game winning streak Saturday. Fernandez retired the first 17 batters he faced before Michael Bourn's homer with two outs in the sixth inning sparked a four-run rally in a 5-3 victory.
"To be honest with you, I'm never thinking about hitting a home run," said Bourn, whose last homer came on July 5, 2014. "I just run into them. It has been awhile. I had a goose egg last year. I was able to get one, and it felt good."
The D-backs will start left-hander Robbie Ray on Sunday as they attempt to win their third home series of the season. They are 2-7-1 in 10 home series, although both of their series wins have come in the last four.
Miami will counter with left-hander Adam Conley. The two opposed each other May 5, when Conley gave up two hits and struck out six threw 5 1/3 scoreless innings of a 3-0 victory in Miami on May 5.
Arizona had what third baseman Jake Lamb called "probably the best half-inning we've had all year" to score four runs off Fernandez in the sixth inning Saturday. After Bourn homered, Jean Segura singled, Lamb doubled, Paul Goldschmidt singled and David Peralta tripled to turn a 2-0 deficit into a 4-2 lead.
"He's as good as anyone in baseball," Goldschmidt said. "Just one half-inning there, one-third of a half inning."
The D-backs had nine hits and three runs off Arrieta in five innings at Wrigley Field last Sunday before their burst against Fernandez on Saturday.
Goldschmidt was asked if the D-backs consider it a special challenge to face some of the top pitchers in the game.
"You know a guy like him, is going to be a hundred percent locked in," Goldschmidt said, addressing Fernandez specifically.
"He is going to be on top of his game, so you have to be there, too. If you take one pitch off, it could be how it started out tonight. You are not going to get many pitches to hit, so you just have to be ready to go. Guys like him, they bring it every night, every pitch."
Ichiro Suzuki had a pinch-hit infield single Saturday and will enter Sunday's game four hits short of Pete Rose, who had 4,256 hits in his 24-year major league career. Suzuki, 42, has 2,974 major league hits and 1,278 in Japan. He is in his 25th professional season.
The series features two of the top closers in the majors. Miami right-hander A.J. Ramos converted his 19th straight save in an 8-6 victory Friday, setting a franchise record for consecutive saves to begin a season.
Arizona right-hander Brad Ziegler pitched around two singles to open the ninth inning Saturday, getting out of it on a double play and a strikeout for his 12th save of the season and 40th in a row, the longest active streak in the majors.
---