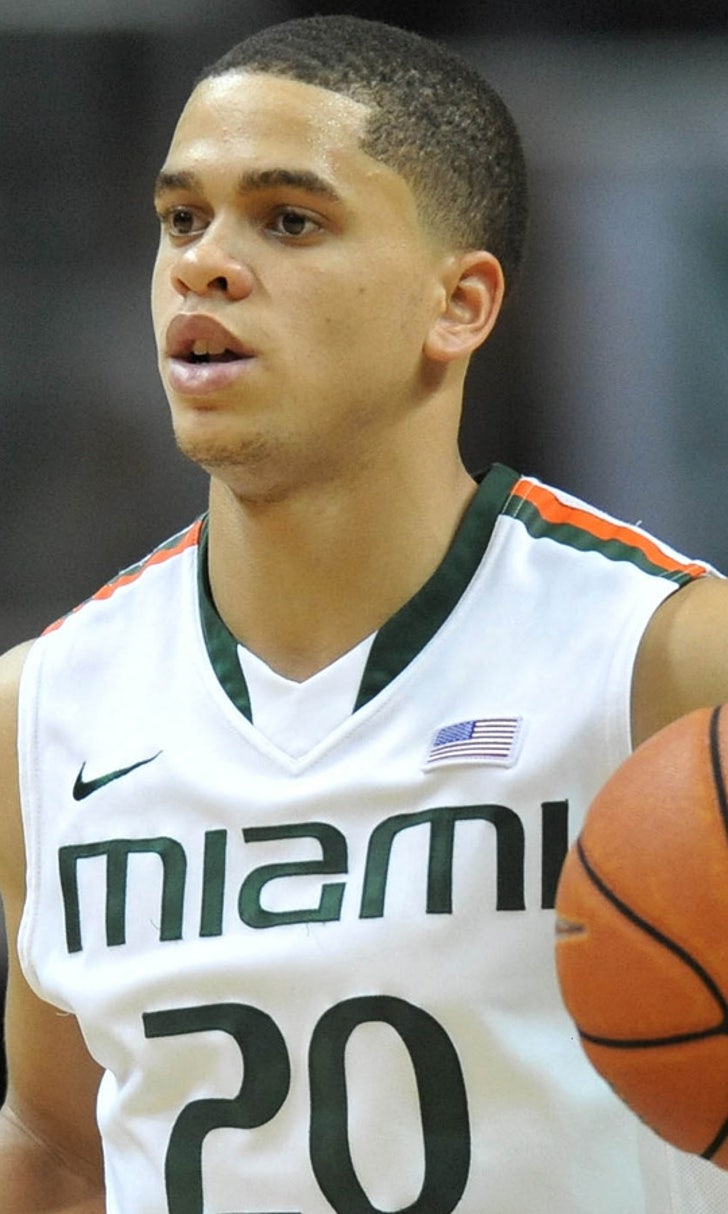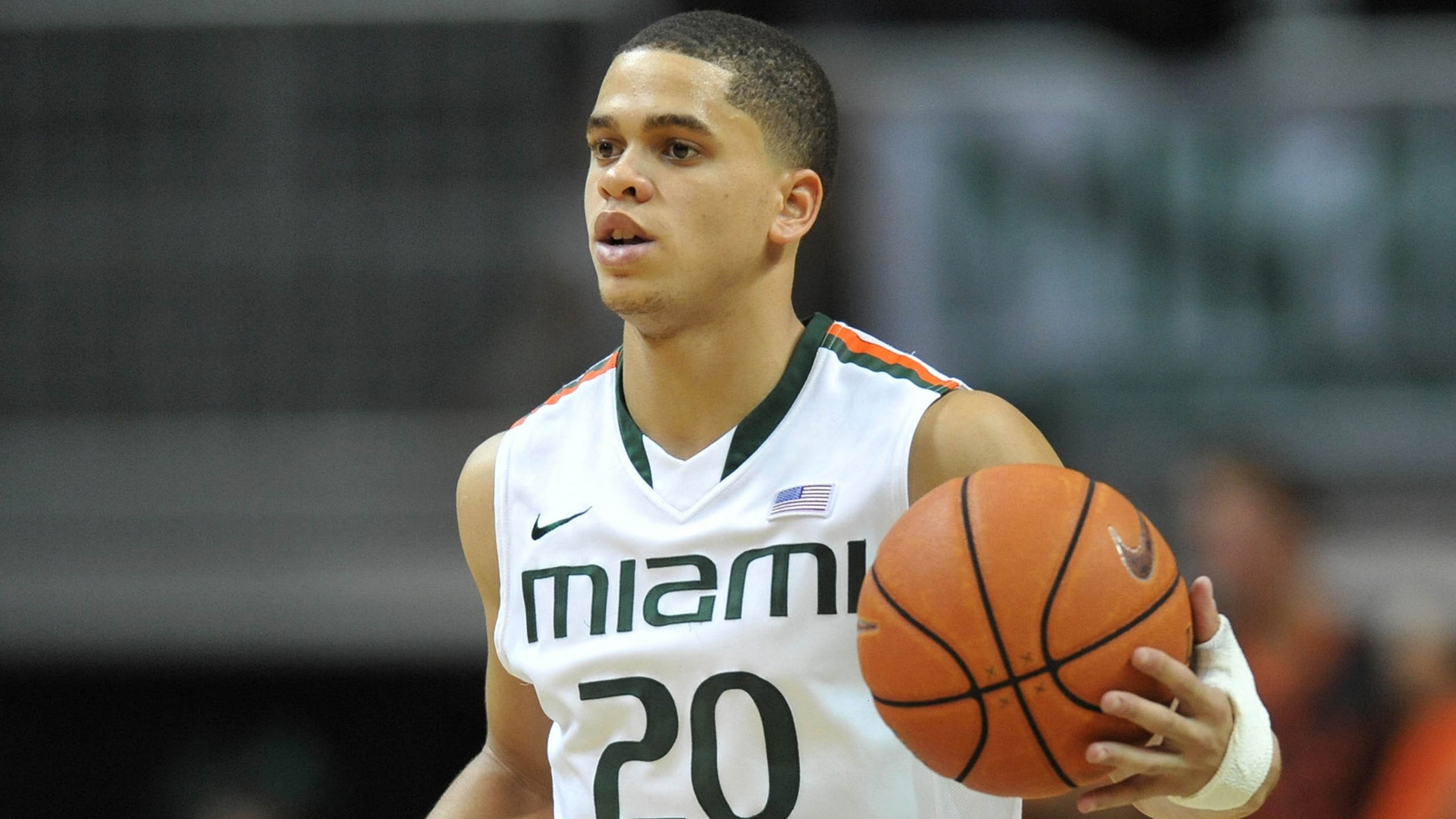 Miami at Virginia game preview
BY foxsports • February 25, 2014
Game time: 7 p.m.
TV: Sun Sports
One season after Miami made a surprising run to the ACC regular-season title, Virginia is on track to do the same.
Before facing their closest ACC pursuer and the nation's former No. 1 team this weekend, the No. 12 Cavaliers try for a 12th consecutive victory Wednesday night when they host a Hurricanes squad in the midst of its best stretch of conference play.
Virginia (23-5, 14-1) has a one-game conference lead over previously undefeated Syracuse, which fell to Boston College and then-No. 5 Duke last week. After pulling out a 57-53 win at Virginia Tech last Tuesday, the Cavaliers used a 30-2 run to roll past Notre Dame 70-49 at home Saturday to set a school record for single-season ACC victories.
Virginia, which hosts the fourth-ranked Orange on Saturday, shared the ACC regular-season title with North Carolina in 2007 but hasn't won it outright since 1981.
"That's something that you have to earn the right for," said coach Tony Bennett, who can get his 100th win with Virginia on Wednesday. "I told them before (Saturday's game) that they've earned the right to have this opportunity in front of you. I asked them if they were going to waste it or take advantage of it, not meaning win it or lose it, but closing out with high hands, making the most of every possession and worrying about the process and being faithful to that.
"We use the step analogy, and the next one is the biggest in front of us."
Bennett now looks to guide the Cavaliers to their first 12-game league winning streak since 1981-82 and a school-record 17th consecutive ACC home victory. They've won the last 16 by an average of 15.4 points.
Allowing a nation-low 55.3 points per game, Virginia turned things up offensively by shooting a season-high 63.6 percent against the Fighting Irish. Akil Mitchell and Anthony Gill led the Cavaliers with 15 points apiece.
"We just play with a confidence that is unshakeable," said guard Malcolm Brogdon, who averages a team-leading 12.3 points and had 13 with seven rebounds and six assists Saturday.
"I think we have a lot of resiliency at home, and we play with confidence."
Though the Cavaliers have lost seven of nine overall to Miami (14-13, 5-9), both victories came in the last two meetings at home.
Miami has been inconsistent after losing its top five scorers from last season's 29-7 squad that won the ACC regular-season and tournament titles. The Hurricanes started 2-8 in league play but have won two straight and three of four.
They've split their six league road games, highlighted by wins at North Carolina and Florida State, and lost to Syracuse, Maryland and Virginia Tech by a combined 15 points.
"We're trying to play as well as we can," said coach Jim Larranaga, whose team won 69-42 over Boston College on Saturday. "I think success does build confidence. Hopefully the guys feel really good about themselves right now."
Senior Rion Brown, a key reserve last season, averages a team-high 15.0 points. He totaled 43 and hit half of his 14 3-point attempts last week while the Hurricanes went 16 of 31 from beyond the arc against Notre Dame and the Eagles.
Miami is 0-4 against ranked opponents this season.
---