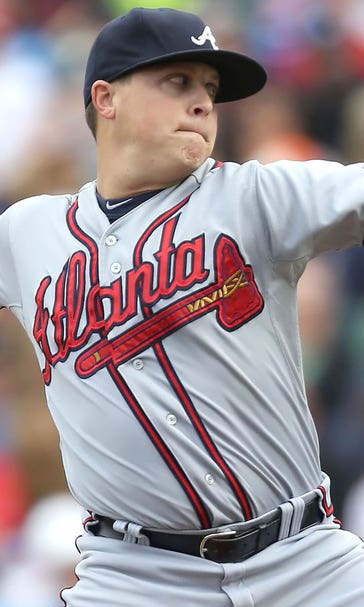 Medlen undergoes Tommy John surgery
March 19, 2014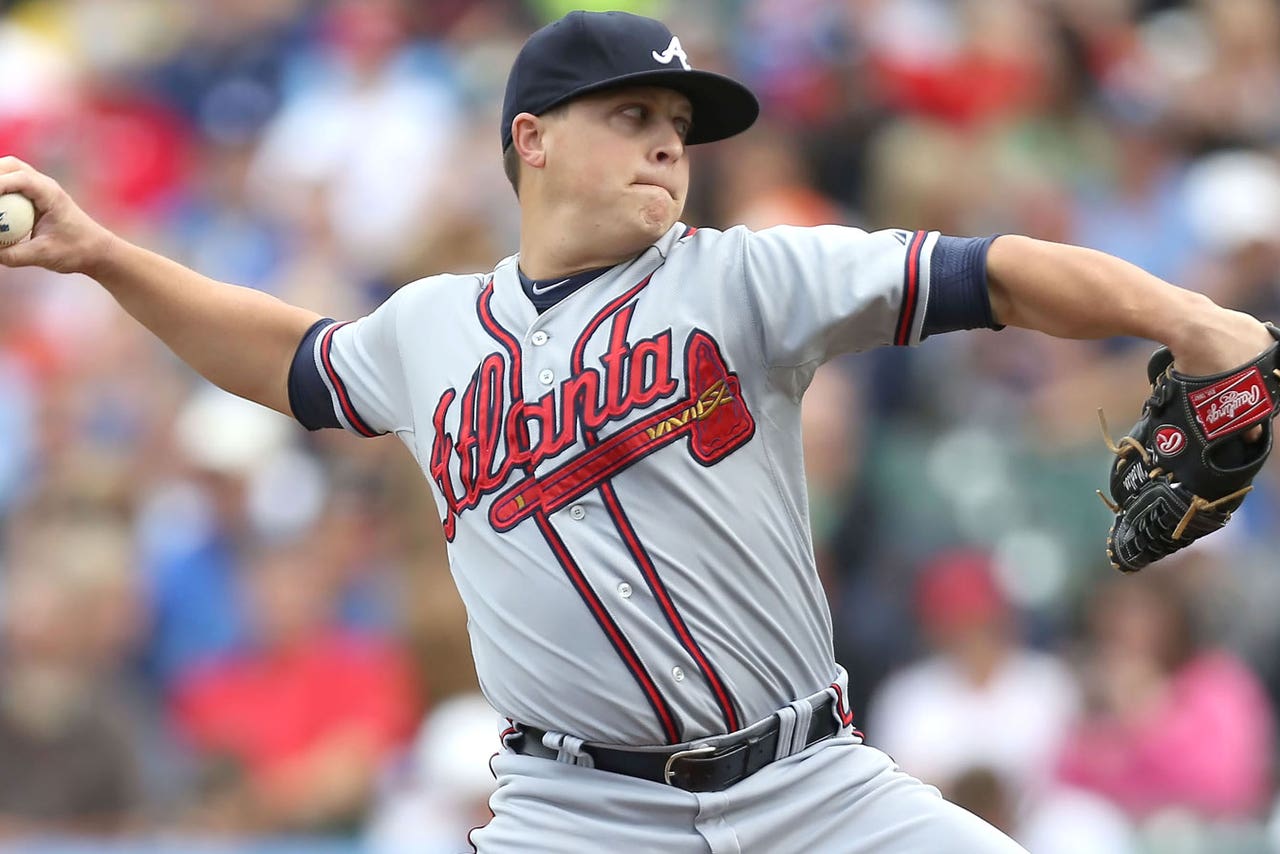 Kris Medlen underwent Tommy John surgery Tuesday, the Braves announced in a release.
The procedure was performed by Dr. James Andrews, who also performed the same surgery on Medlen in Aug. 2010.
Tommy John surgery typically comes with a 12-month recovery, meaning Atlanta could expect Medlen back before the start of the 2015 season.
Medlen will now miss a season in which he was expected to be both the Braves' Opening Day starter and the leader of the rotation. He left his March 9 start against the Mets with what was originally called a right forearm strain. He was seen grabbing at his elbow before throwing a pitch, then walked off the field and to the dugout.
The 28-year-old has been among the game's most dominant starters the past two seasons, with a 2.40 ERA since the 2012 All-Star break, which ranks behind only the Dodgers' Clayton Kershaw among those with at least 250 innings.
Meanwhile, Brandon Beachy is awaiting a second opinion from Dr. Neal ElAttrache. The Dodgers' doctor has had success with players opting for platelet-rich plasma therapy instead of surgery. It was used on Zack Greinke, Chad Billingsley and Takashi Saito.
Blood is drawn and filtered to concentrate the platelets and then injected into the elbow. The cell fragments promote healing.
Beachy exited last Monday's game against Philadelphia after just two innings while complaining of tightness and discomfort in his throwing arm's bicep. He told reporters at the time that he wasn't concerned about the issue and believed he could loosen the muscle by continuing to pitch.
He wound undergo an MRI and stress X-ray that proved otherwise, showing some damage around the UCL in his elbow.
Amid the injuries to their staff, the Braves signed free-agent right-hander Ervin Santana to a one-year, $14.1 million deal. He's not expected to be available until mid-April, and left-hander Mike Minor is also likely out for the first weeks of the season after dealing with shoulder discomfort while trying to make up for a month of inactivity after a urinary tract procedure.
Meanwhile, offseason signee Gavin Floyd is also unavailable until May following Tommy John surgery, leaving the Braves to open the season with a four-man rotation of Julio Teheran, Freddy Garcia, Alex Wood and David Hale. As general manager Frank Wren told FOX Sports' Ken Rosenthal, there are no plans to add another starter to that mix.
---