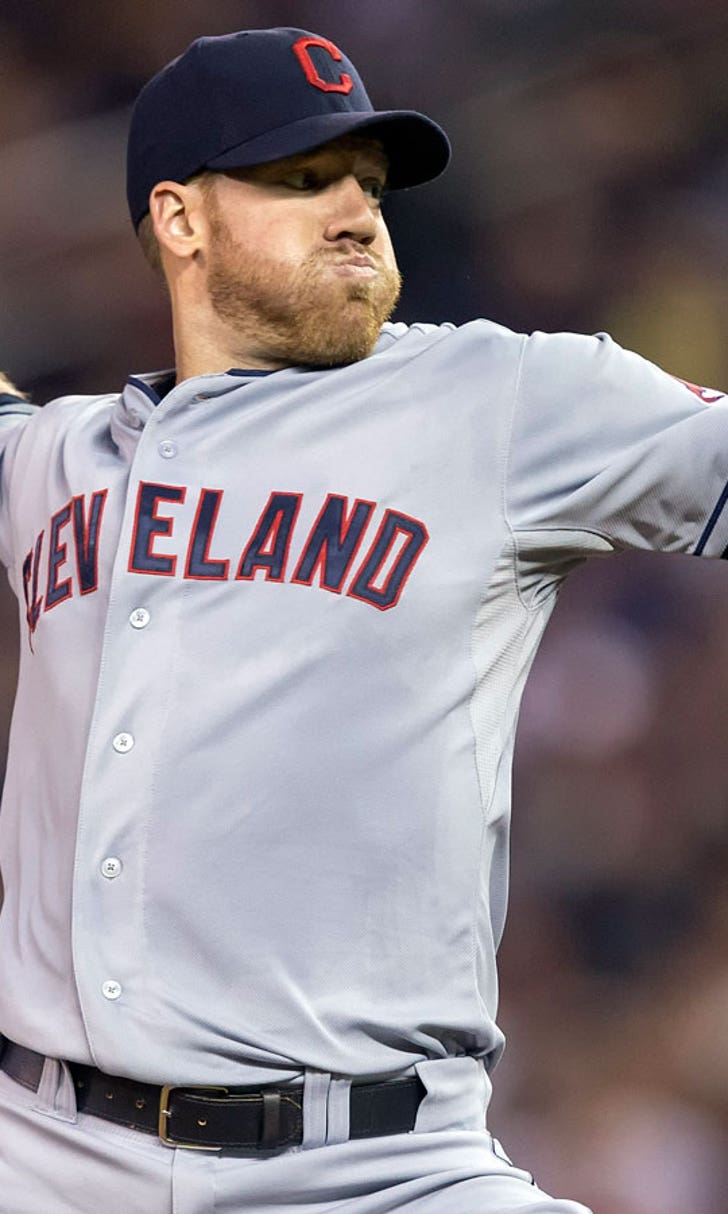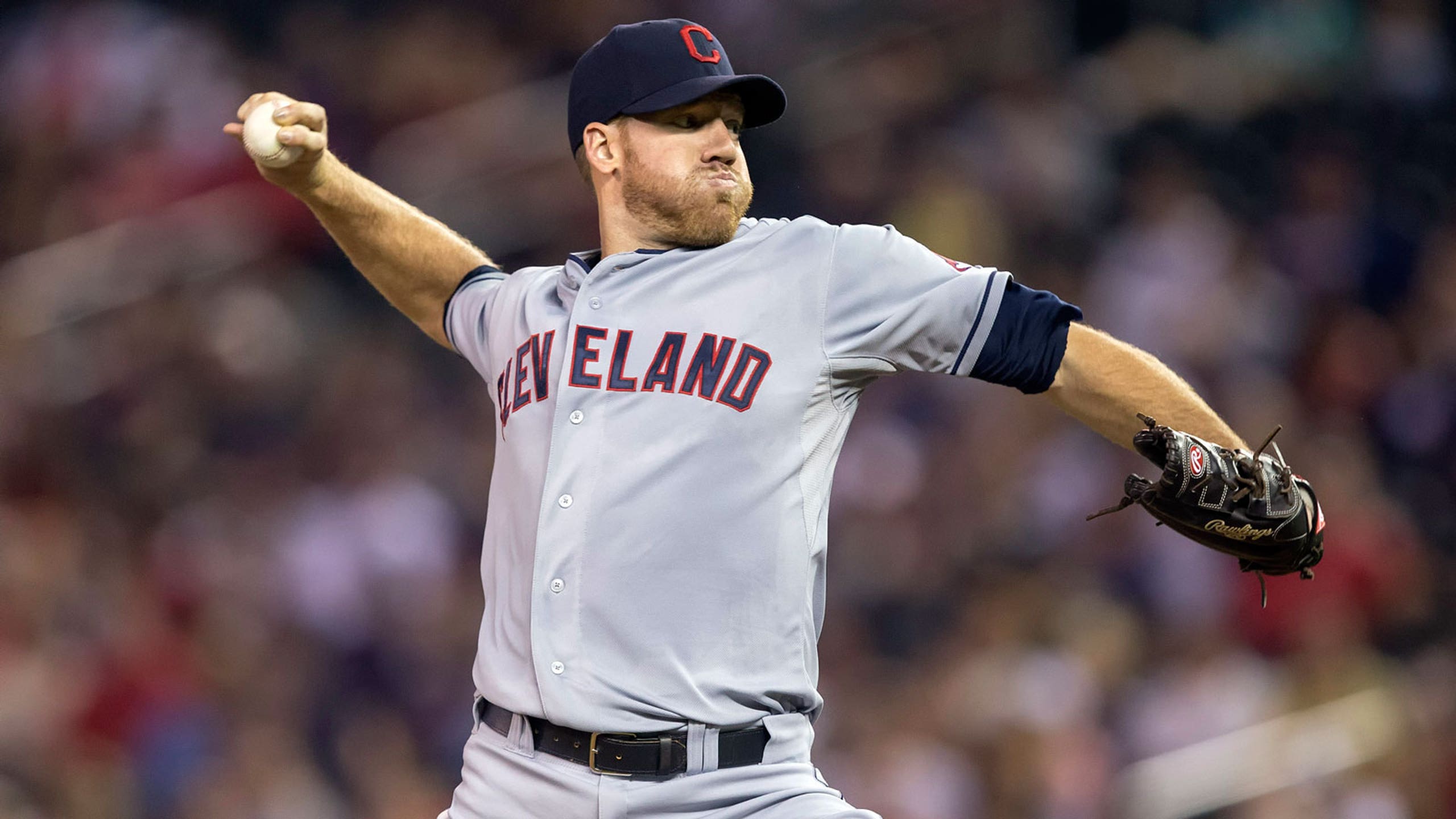 McAllister looking to keep up winning ways vs. Twins
BY foxsports • May 5, 2014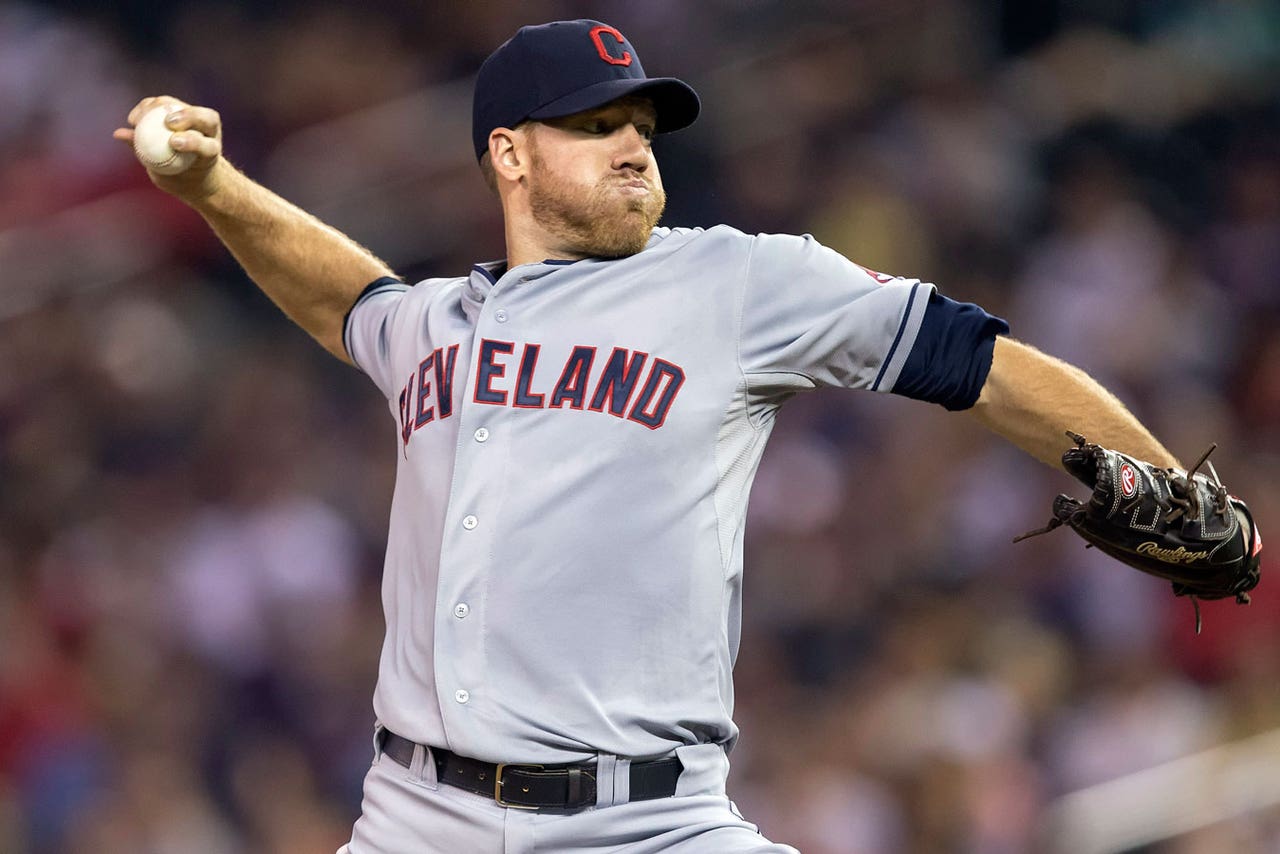 Cleveland Indians starter Zach McAllister was able to turn things around last year against the Minnesota Twins.
The Indians won all three of his 2013 starts against the Twins, and he will get the ball on regular rest this time in Monday night's opener of a four-game home series.
McAllister (3-2, 3.82 ERA) went 2-0 with a 1.53 ERA last year against Minnesota (14-15) after going 0-3 with a 8.00 ERA in three 2012 starts.
The right-hander pitched on three days' rest for the first time Wednesday since manager Terry Francona moved struggling Carlos Carrasco to the bullpen. McAllister lost his second straight start, yielding five runs over 4 1-3 innings with four walks in a 7-1 defeat to the Los Angeles Angels.
"I made a lot of pitches early and walked some guys," he said. "But as far as the way my body felt and my arm felt, I felt extremely good out there."
The Twins are hopeful Joe Mauer will be available after he left Sunday's 5-2 win over Baltimore with lower back spasms. Manager Ron Gardenhire said Mauer underwent treatment throughout the game and said he thinks he could play Monday. Mauer is 4 for 9 off McAllister.
The Indians (13-18) would like to see the return of Michael Bourn, who began the season on the disabled list after left hamstring surgery. He wasn't available when Cleveland lost two of three to Minnesota from April 4-6 in the first series between these AL Central rivals.
Bourn left Saturday's 2-0 victory over the Chicago White Sox when the hamstring tightened up again and sat out Sunday's 4-3 defeat.
Francona said the team's training staff told him there's a chance Bourn will be able to play Monday.
"That might be a little ambitious, but if they're saying that, it's a very good sign," Francona said.
Bourn sounded anxious to return and may have good reason since he batted .315 with eight RBIs in 2013 against the Twins.
"I'm just going to take it one day at a time, see how it feels (Monday), and go from there," Bourn told the Indians' official website.
Designated hitter Jason Giambi also left Saturday's game with a cramp in his right calf and did not play Sunday.
Minnesota will start a seven-game trip after capping a 3-5 homestand with its second straight win. Trevor Plouffe and Kurt Suzuki had two-run doubles and Phil Hughes won his third straight start.
Cleveland will have to regroup after being two outs away from its first series sweep Sunday before closer John Axford surrendered a three-run homer to Dayan Viciedo for his second blown save.
"I fell behind in the count to too many guys, and it didn't work out," said Axford, who walked two.
The Twins will start right-hander Kyle Gibson (3-2, 4.34), who has allowed 12 runs over 9 2-3 innings in consecutive defeats after opening 3-0. Gibson won his season debut April 5 in Cleveland, allowing one run in five innings in a 7-3 victory.
Cleveland's Nick Swisher is 0 for 6 against Gibson and hitting .203 this year.
---