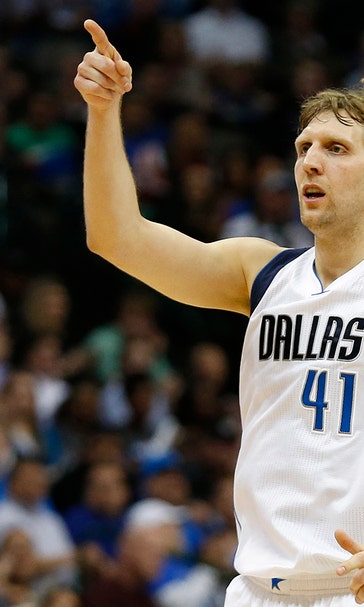 Mavericks' Nowitzki turning corner just in time for playoffs
April 14, 2015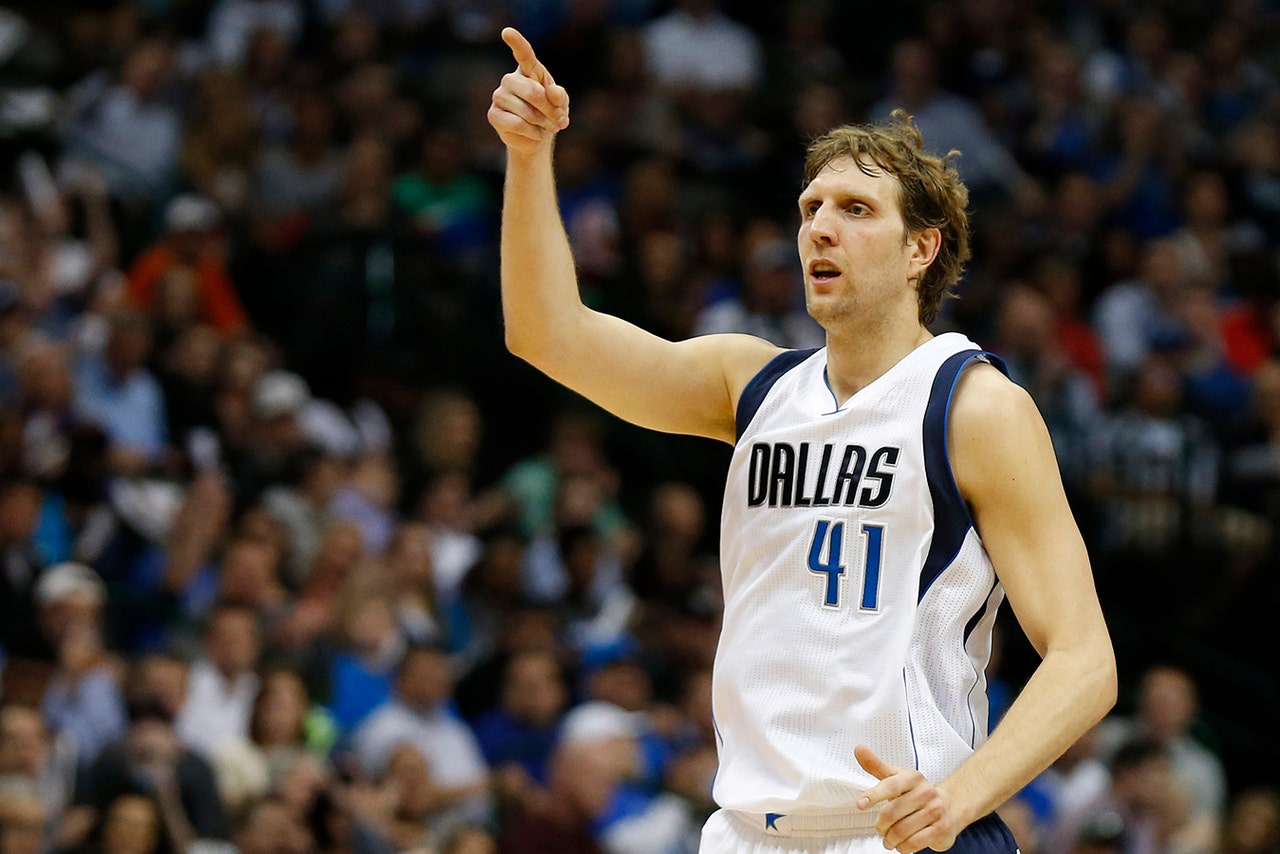 The Dallas Mavericks have spent the past four offseasons trying to make Dirk Nowitzki the second or third best player on the team. After all, he'd carried this franchise to its first NBA title as a 32-year-old.
But through a series of failed pursuits of star players, Nowitzki had remained the team's No. 1 scoring option. Monta Ellis threatened to take that away from him, but he has faded badly since the All-Star break. 
Nowitzki got off to a fast start in November, but a stomach illness in December sent him into a tailspin. Now that he's finally come out of it in April (52 percent shooting, 20 ppg), Nowitzki's admitting he'd started to have some doubts. He shared those thoughts during a lengthy appearance Monday on "The Afternoon Show with Cowlishaw & Mosley" on 103.3 FM.
"You know, all the work I put in last summer, I felt amazing in November, so when I went through these droughts here, starting in December and then I couldn't really turn the corner again, there's doubt creeping in," Nowitzki said. "But in my head I was saying, 'I felt amazing in November, I played amazing, I felt amazing, I moved great, I shot great. Just hopefully eventually get over everything in my body and feel good again and then I still think you can play at a high level.' 
"That's what I was referring to, my start of the season when I was playing really well, really just being my efficient self. I was hoping eventually all the hard work I put in is going to pay off again and I was going to start feeling better and playing better again and that's what happened. To me, it obviously couldn't have happened at a better time. Usually I'm a big fan of springtime, it gets warmer out, the feel of it and the playoffs around the corner is usually my time so I'm glad it happened around the right time."
That's the first time in his illustrious career I've heard Nowitzki reference personal doubts. When I talked to him one-on-one after an embarrassing loss to the Cavaliers last month, he seemed lost. There were games where he was only taking a couple shots in the first half. He talked about the need to get some rest. And that's what he got Monday when he flew back to Dallas rather than stay with his teammates for a meaningless road game in Salt Lake City.
Nowitzki also spent some time Monday trying to describe why it's been so difficult for the Mavs to have sustained success this season. It seems like they've been locked in the No. 7 seed forever. Meanwhile, four teams are vying for the right to face the Mavs as a No. 2 seed.
"Really, I think what's been missing the most has been consistency," Nowitzki said. "We've had some great games, some great quarters, some great halves, and then the next night or whatever it hasn't been as good. So we're not really sure what to expect in the playoffs. We know we're going to face a tough team, whoever it's going to be at No. 2. 
"We're just hoping that we're going to be healthy. Obviously, we need [Chandler] Parsons, I'm not sure what the latest on his situation is, and we're going to have to play our best basketball. It's easier said than done but we're going to have to play well on defense, we're going to have to rebound a little better than we have shown over the last two-three weeks, and then really anything's possible. We've shown some nice flashes where we can score and move the ball, we get to the basket. We've shown some flashes where we can defend and rebound with the best of them. But if you don't do it consistently against those good teams, we're going to be in trouble."
It was later reported that Parsons suffered a setback to his sore right knee. Without Parsons on the floor, the Mavs are far less versatile. It's unclear whether he'll be ready for the first playoff game.
And that's why the Mavs will continue to lean heavily on Nowitzki. It's worked pretty well the past 17 seasons. 
And he's apparently found his second wind.
---