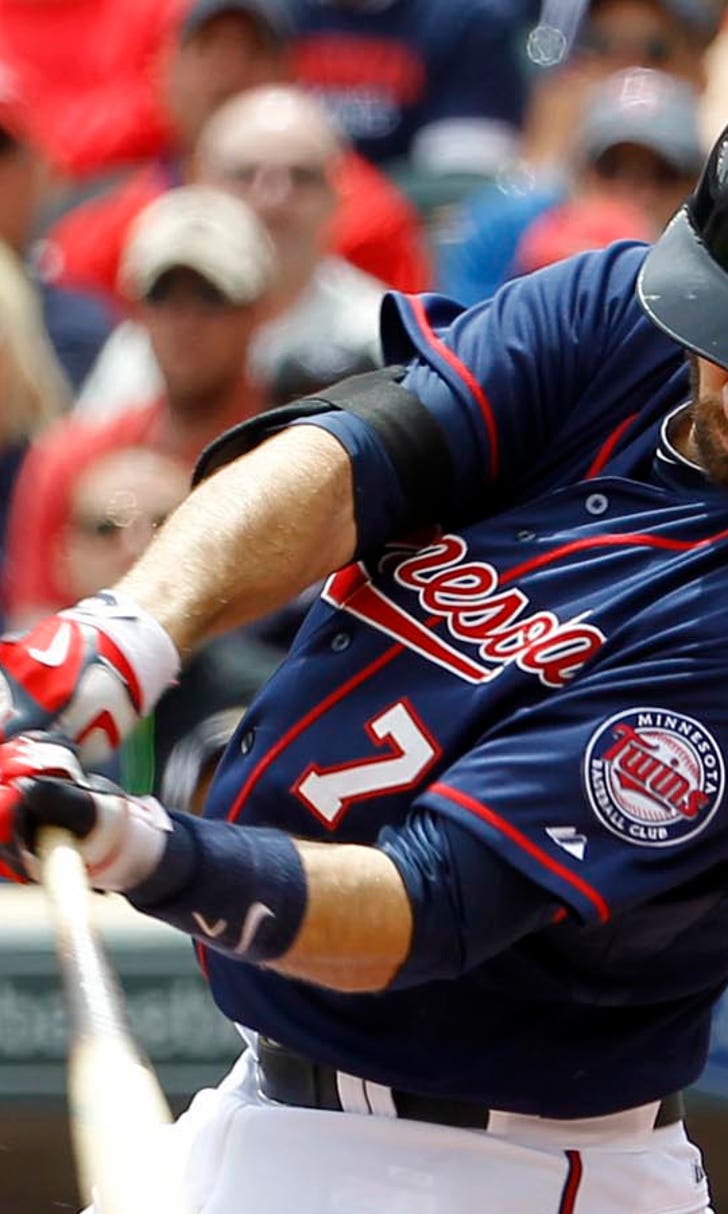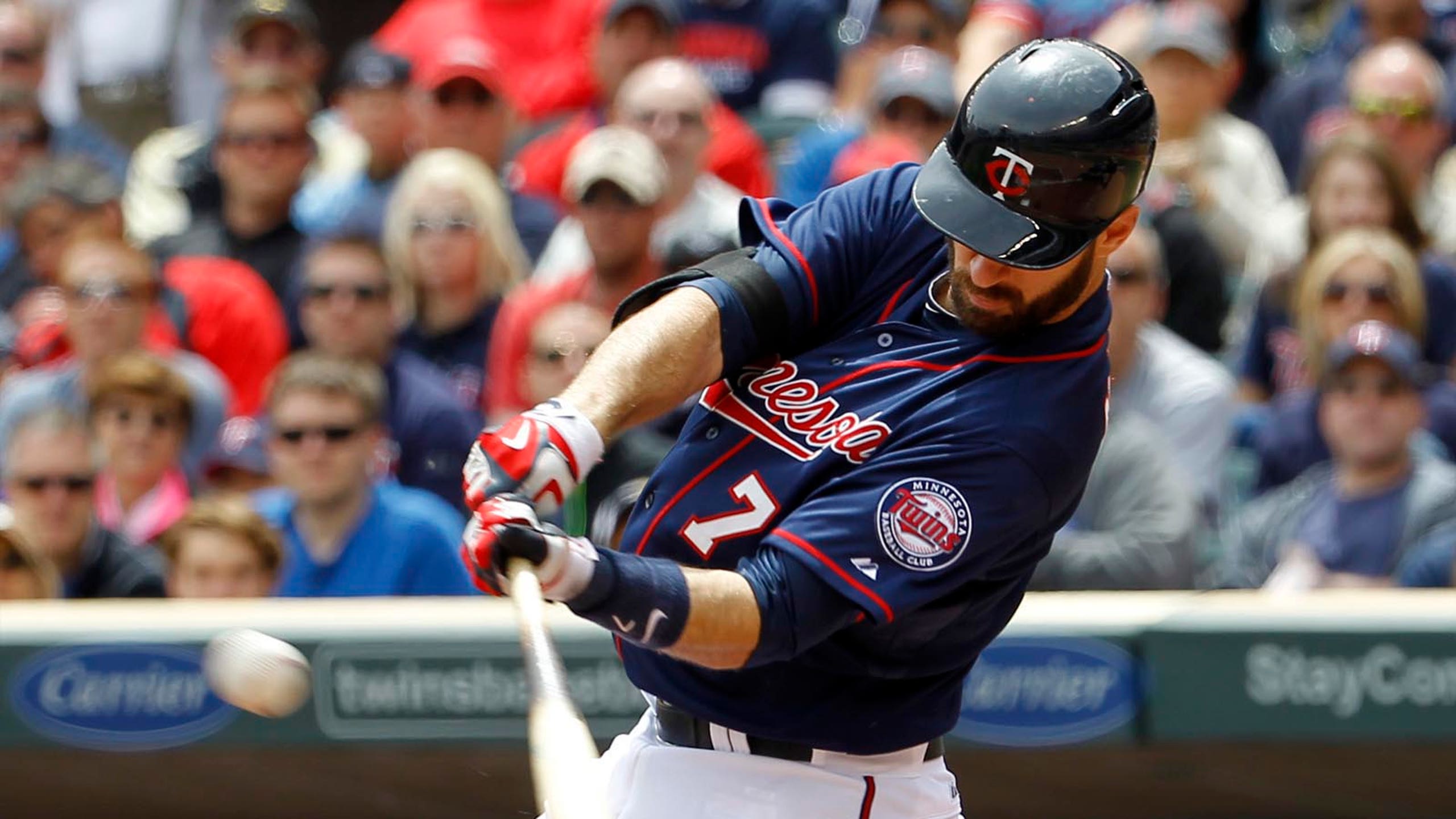 Mauer producing runs despite lower than normal average
BY foxsports • June 11, 2015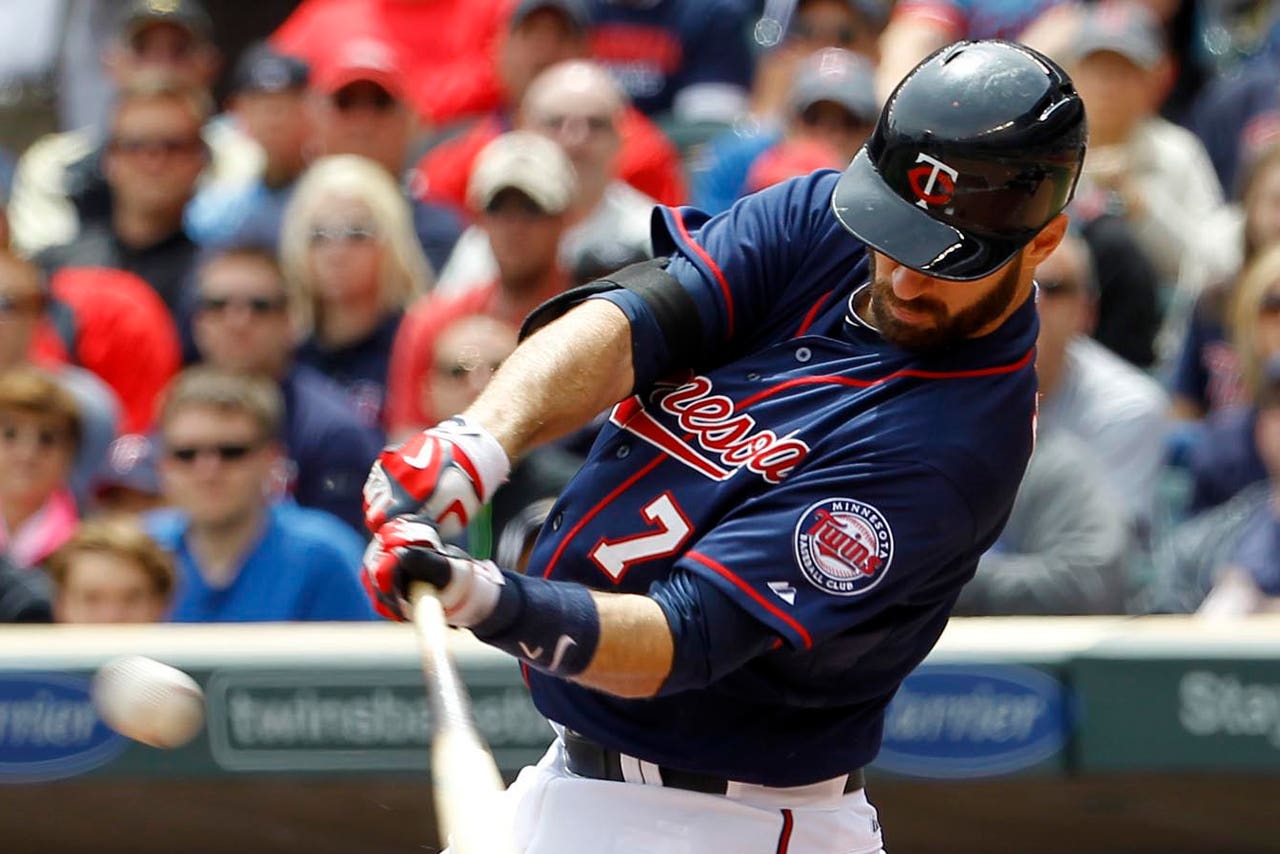 MINNEAPOLIS -- Depending on which numbers you look at, Twins first baseman Joe Mauer is having either a productive season or a very disappointing one.
The three-time batting champion and former American League MVP is hitting just .260 this season, which would be the lowest mark of his career if the season were to end today. He's also grounded into 11 double plays, which is tied for the most by any American League hitter and third-most in the majors.
On the flip side, Mauer has driven in 34 runs, second-most on the Twins' roster. That pace could give Mauer 93 RBI for the season if he can maintain it; his previous best was 96 RBI in his MVP season in 2009
As the Twins' offense has scuffled as of late, there are several culprits who share the blame. Depending on which stats you put the most stock in, Mauer is certainly one of them.
"The biggest thing I look at with Joe, he's on pace to drive in close to 100 runs. You can't predict or multiple 34 by three. It doesn't work that way," said Twins manager Paul Molitor. "But the fact is, he's been a run producer despite only hitting a couple homers and despite a little bit lower average. . . . I trust in him in an important spot in the lineup. Given how runs in today's game are tough to come by, I think his production has been more than good enough for the role we've asked him to serve."
The timing of Mauer's RBI this year have come in big spots at times. He had an 11th-inning two-run triple earlier this season in Seattle, an extra-innings home run in Pittsburgh, and a three-run homer at Target Field this homestand against the Brewers tied the game in the fifth inning.
Indeed, the numbers show that Mauer has actually been rather productive with runners in scoring position. In that situation, he's hitting .397 and slugging .517 with 30 of his RBI coming with runners in scoring position. With the bases empty, however, Mauer is hitting just .183 with a .254 slugging percentage, a sharp contrast compared to his numbers with men on base.
"For Joe, he knows that hitting with men in scoring position, the fact that he knows he's not going to hit a ton of home runs, I think some of his best at-bats are when he needs to get a base hit," Molitor said. "Joe knows how to put together a good at-bat when we need to try to score, backed up by the numbers."
Mauer has batted third in the Twins' lineup for nearly the entire season, but Molitor put him No. 2 in the order in Wednesday's loss to Kansas City. Because of Mauer's ability to drive in runs, Minnesota has wanted to keep him in that No. 3 spot, allowing second baseman Brian Dozier to set the table in the leadoff spot, followed by veteran Torii Hunter.
Yet Mauer's average (.260), on-base percentage (.321) and slugging percentage (.356) are all easily the lowest of his career. In his 11 seasons before 2015, Mauer had a career batting line of .319/.401/.459. But Mauer has also topped 80 RBI only four times, and could be on pace for well above that in 20125.
"The RBIs are great. We're going to take those," Twins general manager Terry Ryan said. "He's won a battling title, he's been an MVP -- all that stuff. I think the expectations are for him to drive the ball in, of course. We aren't expecting power, but we also expect on-base percentage and we expect a high average. Hitting third in the lineup, you're looking for RBIs. When you hit a guy third, that's exactly what you're looking for."
The Twins have now lost three straight games and are averaging just 2.5 runs per game so far in the month of June after winning 20 games in May. Minnesota's offensive slump has coincided with a slump of his own for Mauer, who is batting just .176 with four RBI in his last 10 games.
If Minnesota is going to get its offense back on track and produce at the level it did in May, it's going to start with the heart of the lineup. That definitely includes Mauer.
"I'm just trying to go out there and have good at-bats like I always have," Mauer said earlier this week. "When the opportunity has come (to drive in runs), I've been able to do pretty well. Hopefully that can continue. Every at-bat I go up there, whether there's guys up there or not, I'm trying to do some damage. Hopefully I can do that."
Follow Tyler Mason on Twitter
---