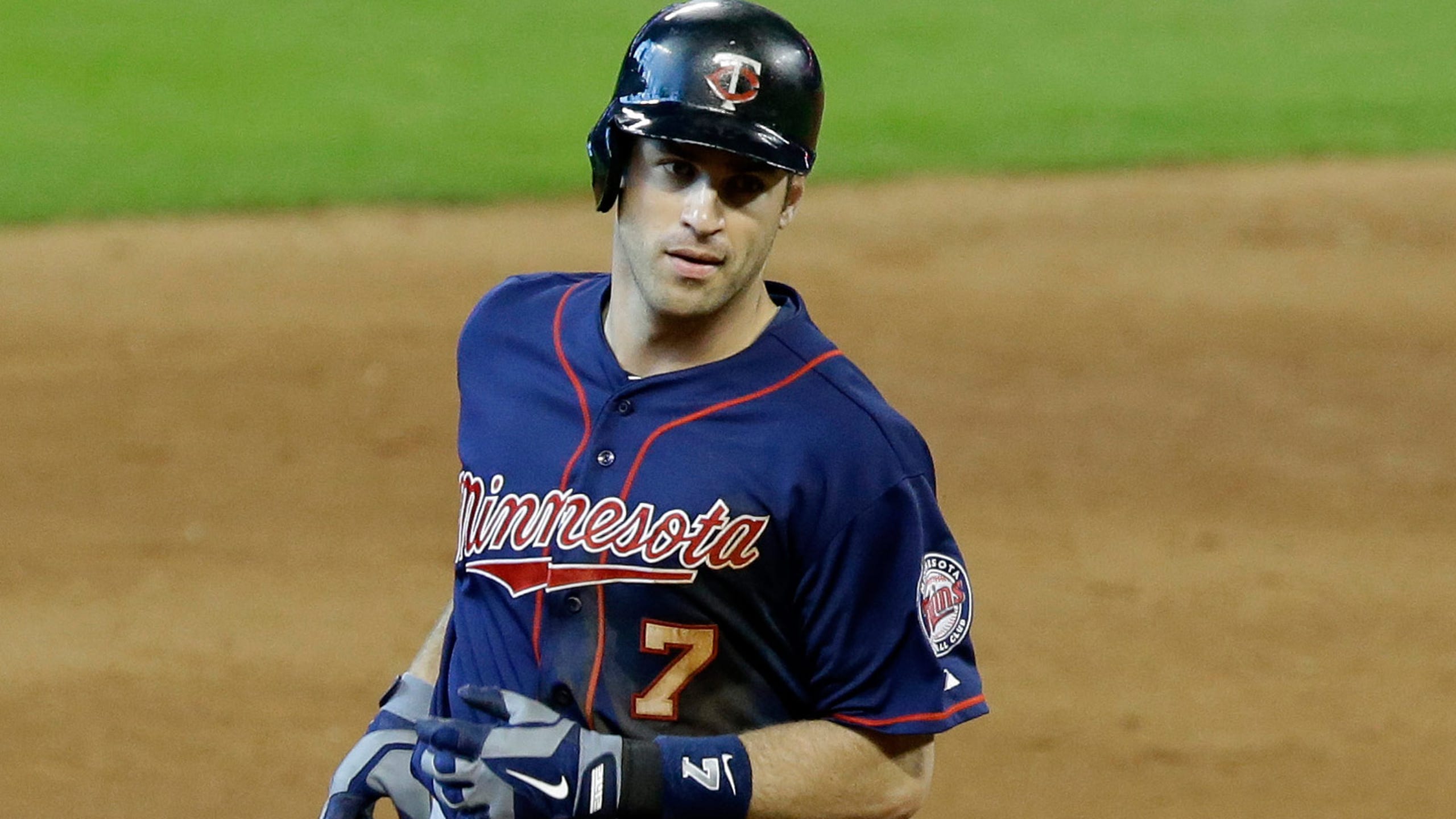 Mauer extends hit streak, powers Twins past Astros
BY foxsports • August 13, 2014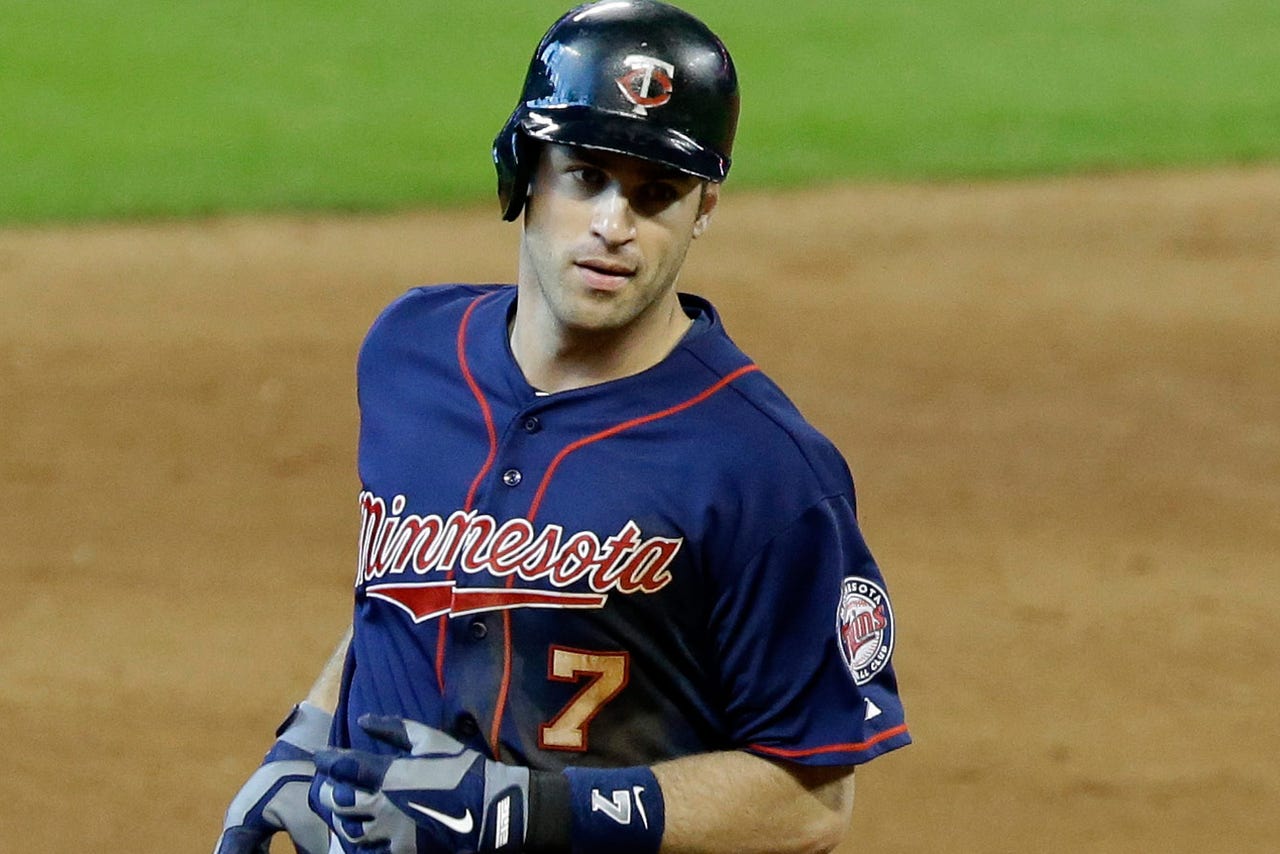 With one swing of the bat, Twins first baseman Joe Mauer not only extended his season-high hitting streak to 15 games, but he also tallied career hit No. 1,500.
And that wasn't close to Mauer's biggest hit of the afternoon Wednesday in Houston.
Mauer also hit a solo home run in the top of the sixth inning to break a scoreless tie as the Twins went on to top the Astros by a 3-1 final. It was the first home run for Mauer -- who missed more than a month with an oblique injury -- since May 3.
After landing on the DL in early July, Mauer returned to the Twins' lineup in Monday's series opener versus Houston. He recorded two hits and an RBI in that game and another hit in Tuesday's loss to bring his hitting streak to 14 games. The last time Mauer didn't get a hit in a game was June 18.
Of course, he missed a month of games since then, but it sounds even more impressive when put into those terms.
"The longest streak in baseball," Twins manager Ron Gardenhire joked. "It started in June and is still going in August."
During his 15-game hitting streak -- which is one shy of matching his career high -- Mauer has raised his batting average from .254 before the streak started to .276 after Wednesday's two-hit day. He has had three other hitting streaks of at least 15 games, most recently in 2013 when he had a 15-game streak from April 30 to May 18 and batted .443 during that stretch. The 16-game hitting streak was back in August 2008.
Perhaps the most impressive 15-game hitting streak of Mauer's career, though, came during his MVP season in 2009. He had a hit in every game from Aug. 2 to Aug. 18, and his average during that time was a whopping .524 (33-for-63) with an on-base plus slugging percentage (OPS) of 1.518, arguably the best stretch of hitting in his 11-year career.
With his current hitting streak already living to see another day with the first-inning single to left, Mauer delivered a solo blast in the sixth inning to put the Twins on the board. Mauer quickly got behind 0-2 in the count against Astros starter Brett Oberholtzer after fouling off the first two pitches he saw. On the sixth pitch of the at-bat, Mauer pulled a 90 mph fastball to right field and over the fence for his third homer of the season.
"He threw me a couple good pitches on the outer half and I kind of battled," Mauer said. "I just stayed short and he gave me one inside finally, so I was able to react to it."
Mauer won't be chasing his fourth batting title this season, as his offensive numbers have been somewhat disappointing by his lofty standards. The hope from the Twins was that a move from catcher to first base would not only keep Mauer healthier, but could also increase his production at the plate.
The 79 games he's played in 2014 aren't enough of a sample size to judge whether that will hold true long-term or not. If this three-game series in Houston was any indication, though, Mauer is starting to look like himself after spending more than a month sidelined with an injury.
FOX Sports North's Marney Gellner contributed to this report.
Follow Tyler Mason on Twitter
---