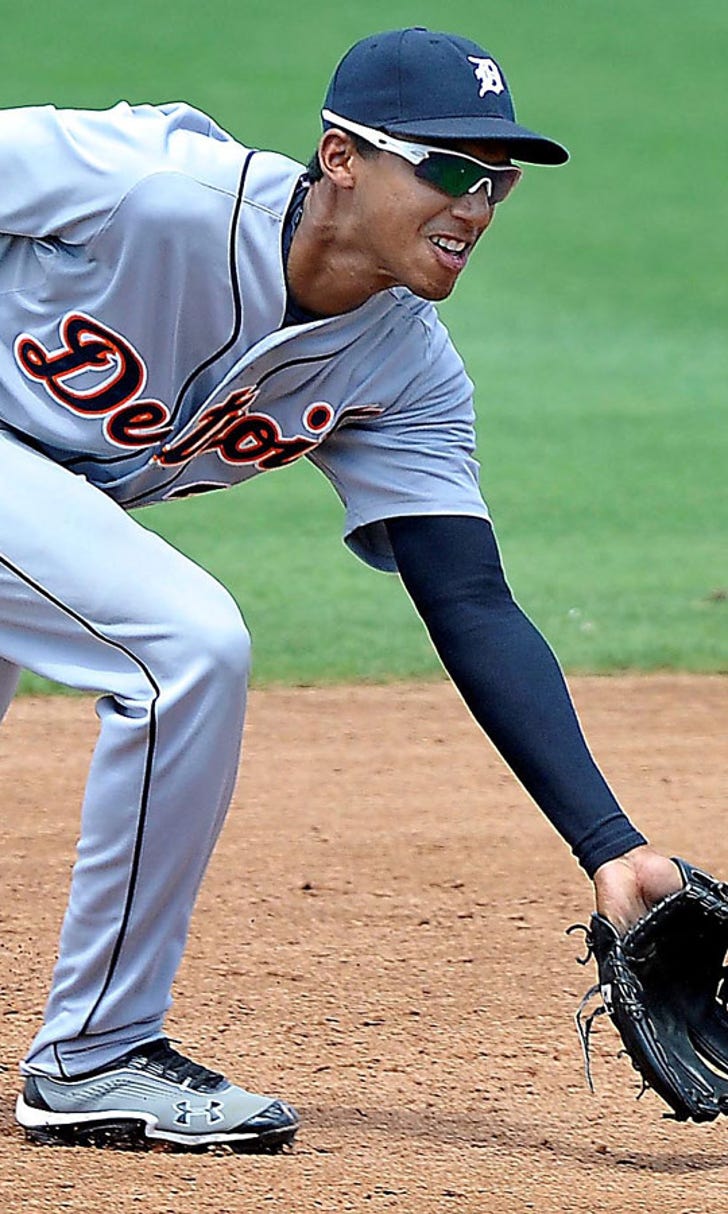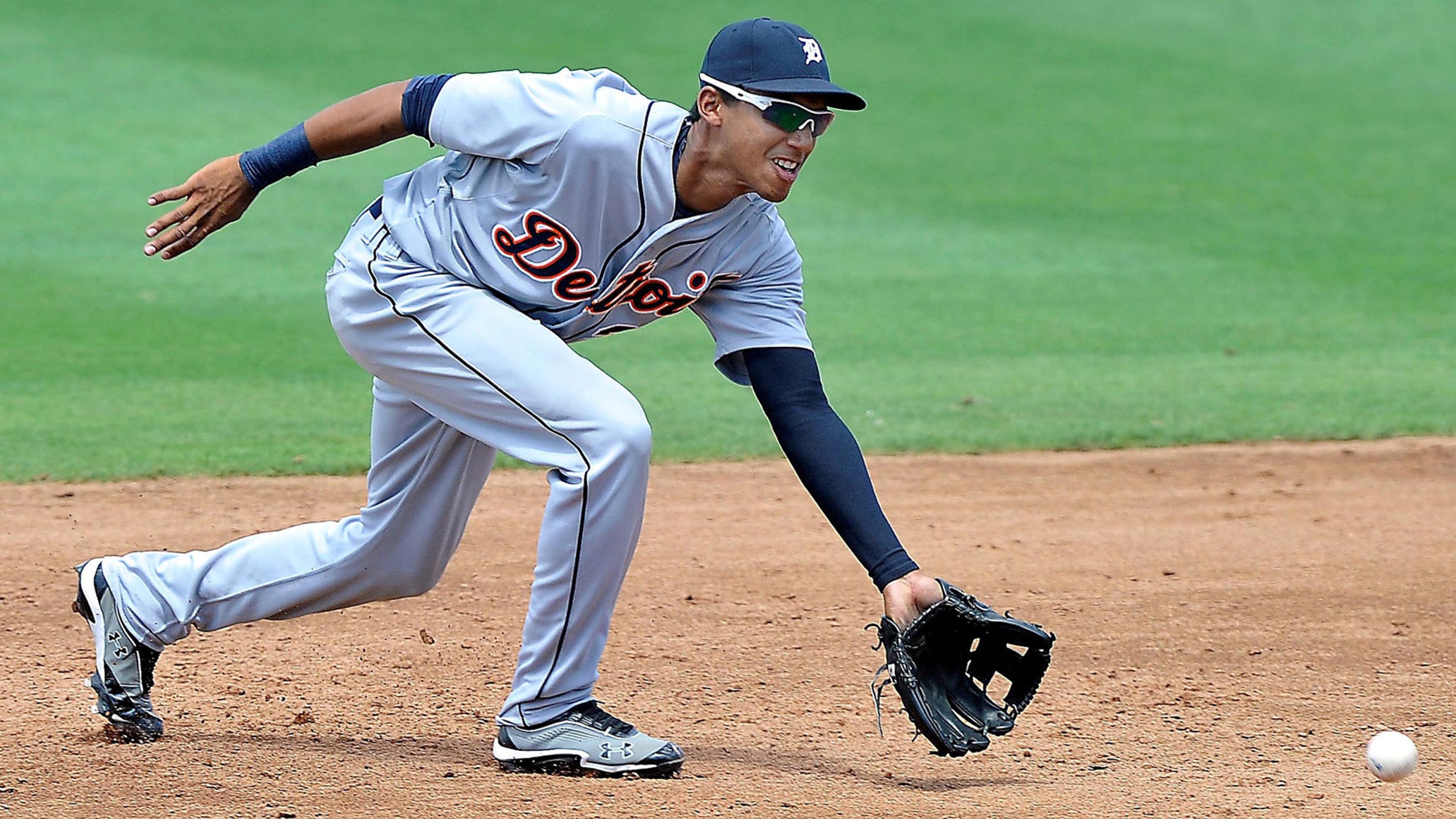 Mature Machado gets first chance with Tigers
BY foxsports • May 25, 2015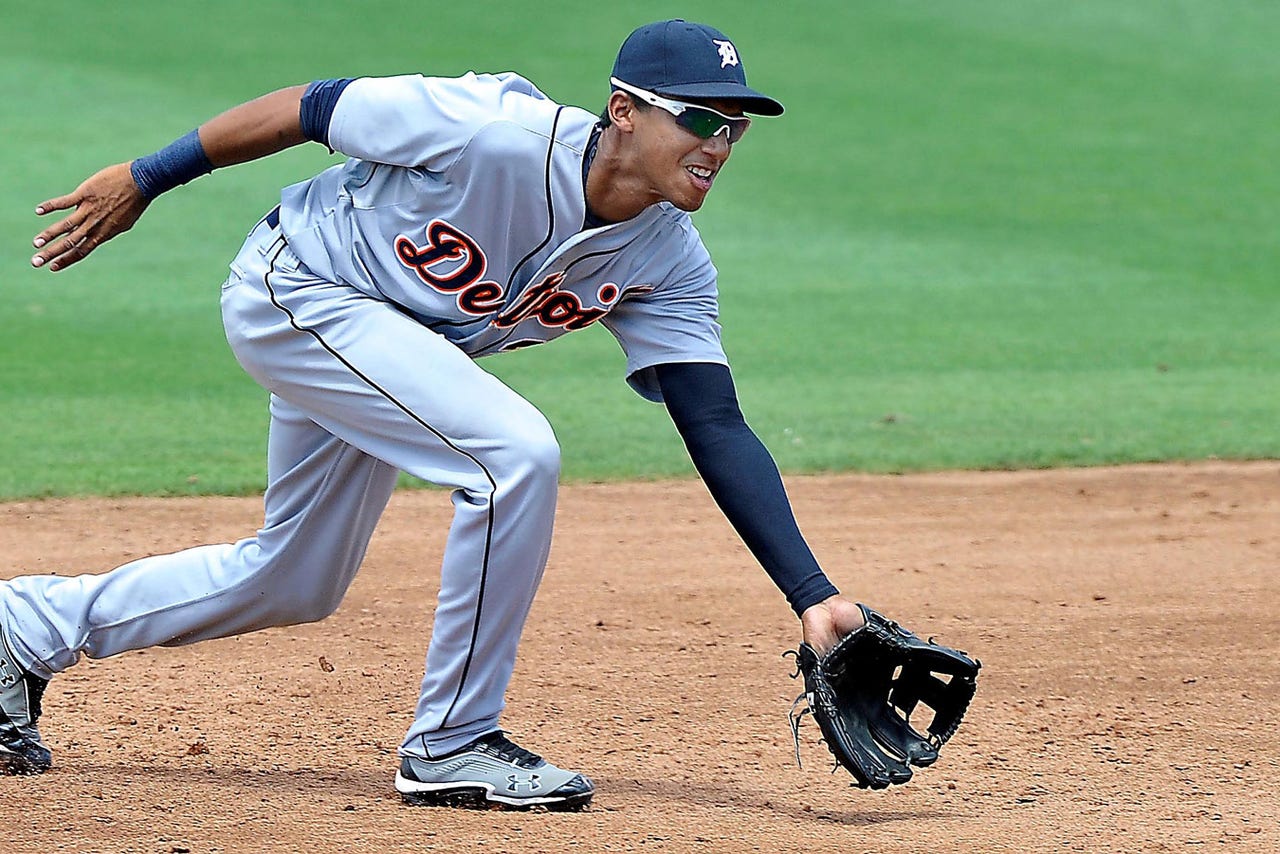 Dixon Machado won't be with the Tigers for long but he will get to play.
Machado was in the Memorial Day lineup in Oakland as Jose Iglesias recovered from a knee contusion he suffered in Saturday's game.
An X-ray and MRI revealed no structural damage in Iglesias' knee so he's not expected to be out long.
In spring training, Tigers manager Brad Ausmus and the front office people all said that there were two pleasant surprises, right-hander Angel Nesbitt and Machado.
"There's been some discussion amongst the coaching and front office people about who's been the biggest outsider, a name that you wouldn't really recognize or think of, and it's Dixon Machado, no question about it," said Alan Trammell, special assistant to president and general manager Dave Dombrowski. "He's opened up a lot of eyes and that's the kind of thing that's so wonderful about spring training."
Machado said he was happy to get so much playing time in spring games but he tried not to pay attention to any extra attention he got.
"Sometimes you start thinking, OK, I'm doing good, so I gotta do better. So you do worse," Machado said. "When you try to do too much, you don't do good. I just hear about that and I just try to put it on the side."
In 17 spring games, Machado hit .333 with a double and three RBI.
He made the most of his time, acting like a sponge around Iglesias, Trammell and Omar Vizquel.
"For me, he's the best," Machado said of his fellow Venezuelan Vizquel.
During the spring, Vizquel said he enjoyed working with the young shortstop.
"Every little detail I try to see when he's fielding the ball, I try to tell him," Vizquel said. "I know that everybody got different styles. In the beginning he was rushing to the ball a little bit, he was attacking the ball too fast without reading it. Now he's reading the ground ball, he's trying to move his feet towards the ball."
Nesbitt broke camp with the team but Machado's way was blocked by the good health of Iglesias, who missed all of last season with stress fractures in both shins.
Machado, 23, maintained a good attitude when he was sent down.
In 40 games, Machado hit .274 with a .339 on-base percentage and .331 slugging percentage. He had six doubles, a home run, 16 RBI and five stolen bases.
Although Machado is very young, he's matured a lot in the nine months since he and his wife, Maria, welcomed their son, Diego.
"In comparison to 2013, this year I'm more mature as a person, as a ballplayer," Machado said. "I feel like we didn't plan that but it was the best thing that ever happened to me."
Machado said Diego has changed his life for the better.
"It's the best thing ever," Machado said. "I wake up every day and saw that face, laughing all day. That's the best feeling."
Machado said having Maria and Diego with him has helped him be a better player.
"When you get your family around you when you get here, you just focus on get better and play baseball," Machado said. "You don't think about, 'Oh, my God, they're over there, I gotta call them.' So you just do your thing. I think that was one of the things that helped me last year. They're with me so you don't worry about anything. You play, you play hard that day and when you get off the field, they're going to be waiting for you."
---