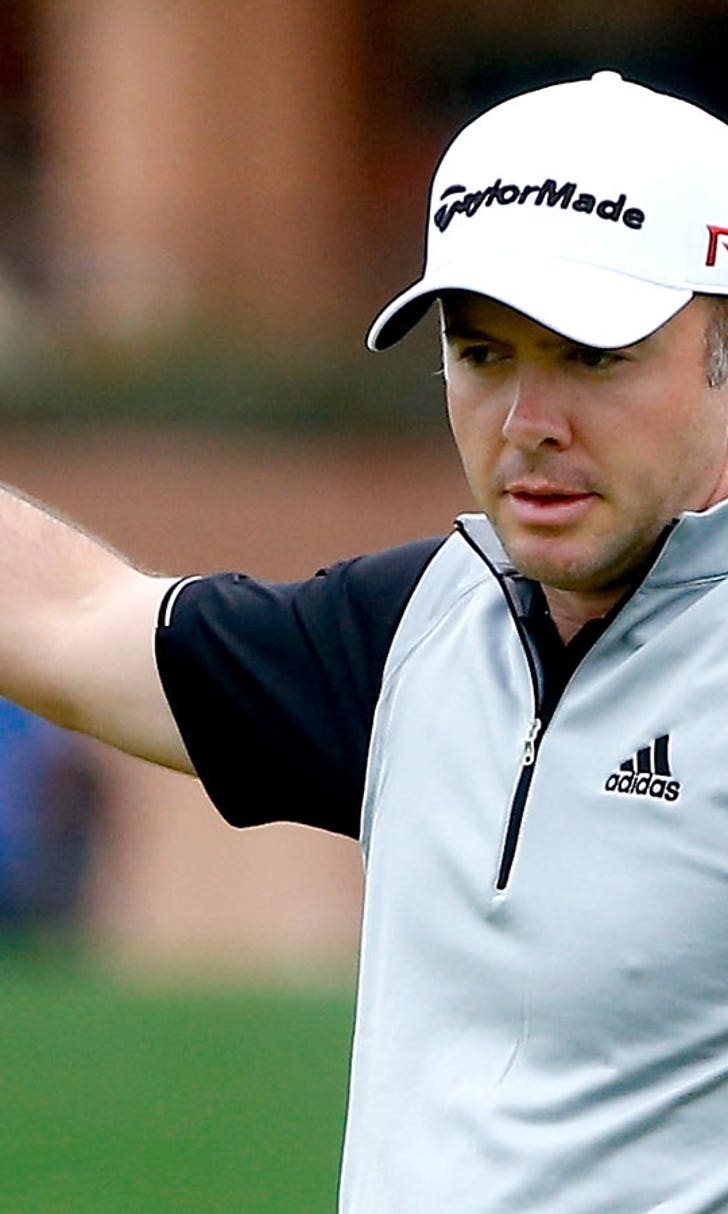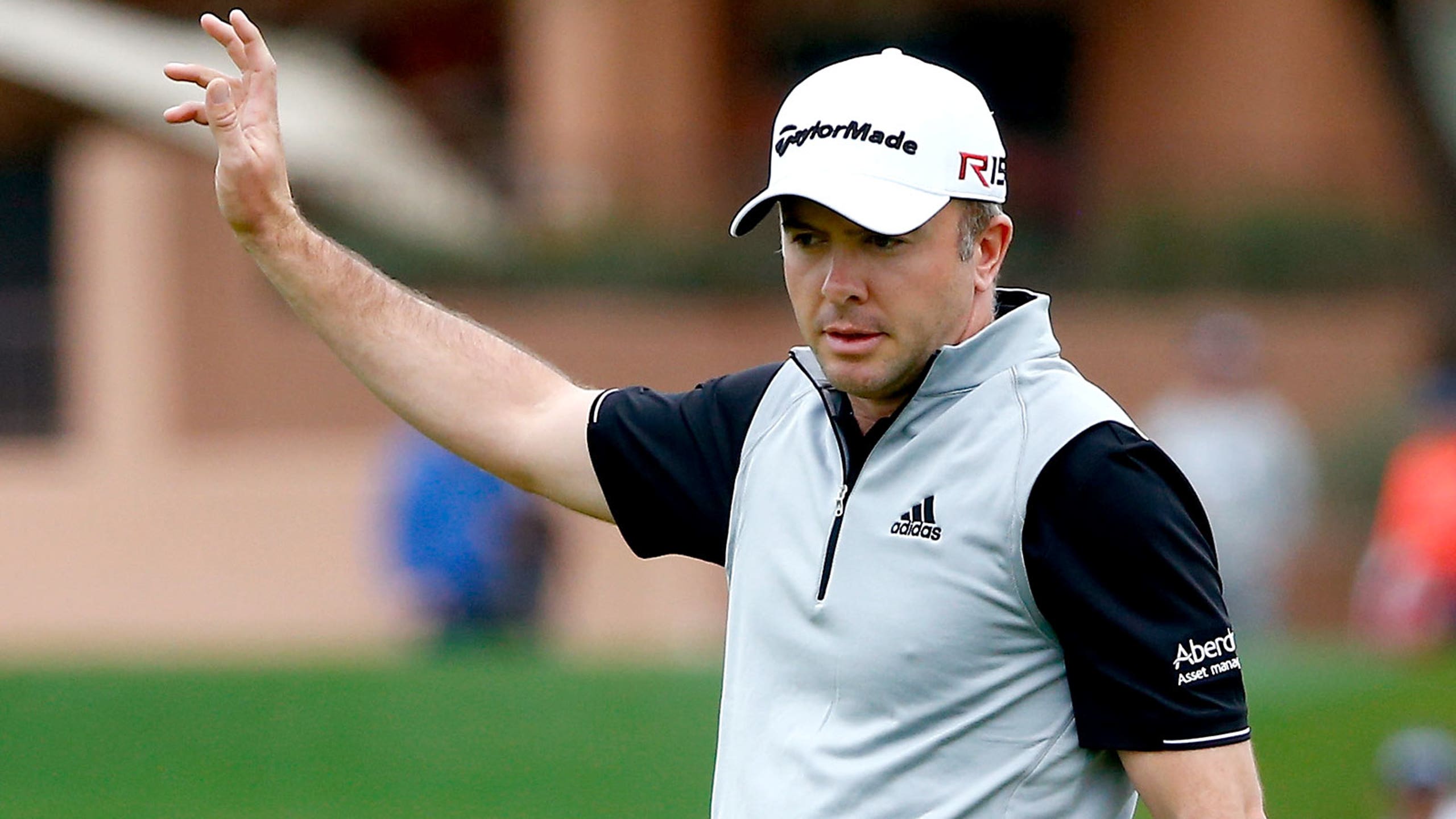 Martin Laird retains Phoenix Open lead through third round
BY foxsports • January 31, 2015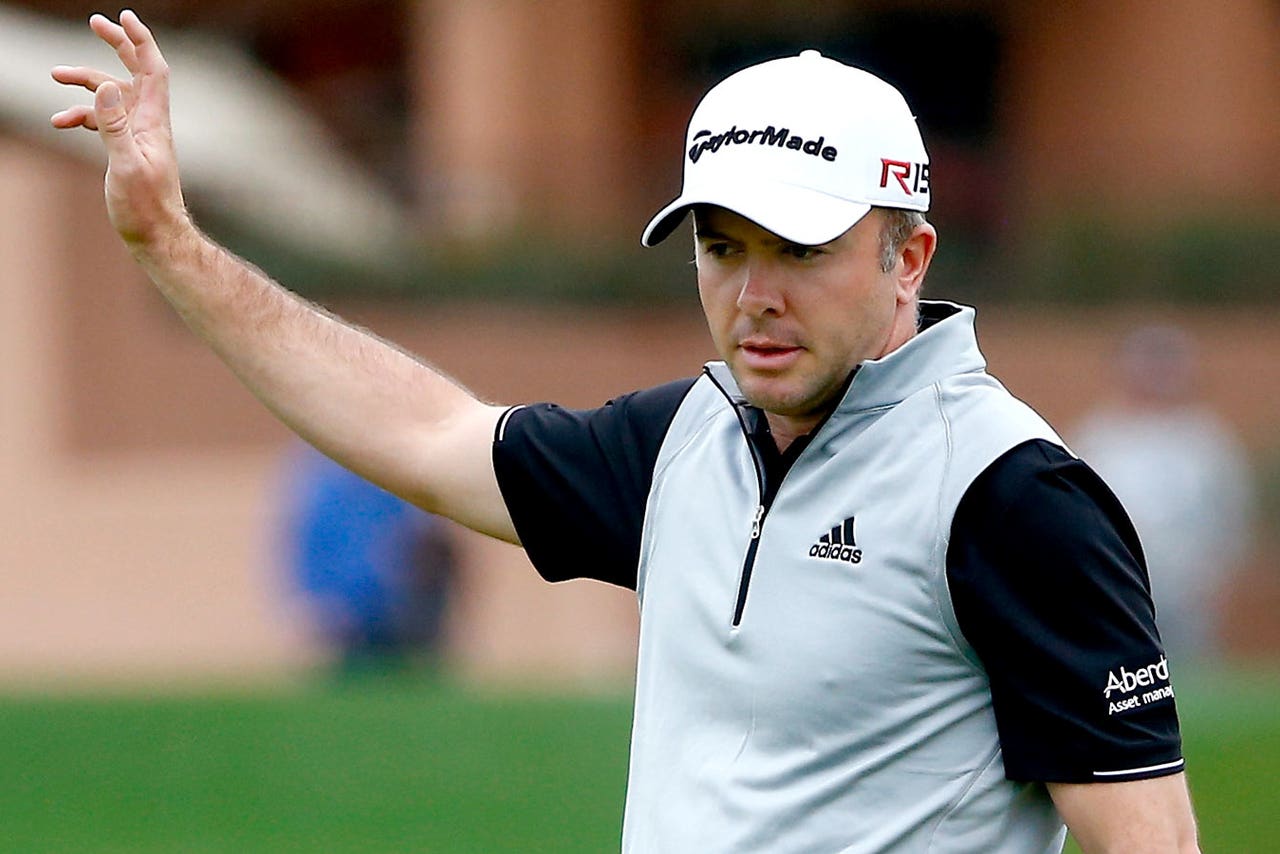 SCOTTSDALE, Ariz. -- Playing minutes away from his home has done good things for Martin Laird at the Waste Management Phoenix Open.
Any advantage for a guy atop the leaderboard after the second and third rounds shouldn't be taken for granted. The pressure is building for Laird, who at 13-under finished Saturday with a three-shot lead heading into Sunday's final round.
"It's one of those things, actually when the tournament starts it gets a little quieter for me this week," Laird said. "Last night after I finished, I went home and sat on the sofa and watched TV and ate my dinner and relaxed. That was nice rather than having to go find somewhere to eat and stay in a hotel."
The thing is, Laird left the door open just a tad. His day was enough to separate a little from his two playing partners, who fell down the leaderboard, but big rounds from two others playing catch-up left him more vulnerable than he'd like.
Hot days from Hideki Matsuyama (8-under Saturday) and Brooks Koepka (7-under) moved them into a three-way tie for second with Zach Johnson (4-under). That trio is 10-under for the tournament.
Matsuyama had the cleanest day of anyone in the field, notching 10 pars and eight birdies -- five birdies came in the final six holes.
"I made some mistakes the last few days, and I was able to correct that and not make those mistakes today," Matsuyama said through a translator. "I was able to take advantage of some of the opportunities I got today and made some putts."
Laird was able to pull away from Daniel Berger and Justin Thomas, who were second and third heading into Saturday. Thomas is now four shots back while Berger is five back.
Consistency could be key if Laird wants to keep his lead.
"First two rounds I played really solid, just kind of nice golf," he said. "Today was a little bit of everything, hit some of the best shots I've had all week, also hit some of the worst shots. It's always nice when you're making some puts. Obviously, happy to extend my lead at the top and obviously have to play a little better tomorrow if I want to win."
After the top three is a three-way tie between Thomas, Ryan Palmer and ASU golfer and amateur Jon Rahm.
By appearance, Bubba Watson drew the biggest gallery support Saturday. He is part of a nine-way tie of players who are five shots behind Laird. The group also includes Russell Henley, Russell Knox, Kevin Chappell, Angel Cabrera, Robert Streb, Ryan Moore, Berger and Francesco Molinari.
Molinari had the shot of the day, turning in a pretty ace on the famed 16th hole that brought rains a little more alcoholic and metallic than those a day prior.
"We were on the 4 tee and heard the crescendo (from the crowd)," Johnson said. "We all looked at each other and went, yep, there's one. It was pretty obvious."
With Tiger Woods and Phil Mickelson missing Friday's cut, the 159,906 fans in attendance at TPC Scottsdale didn't sniff last year's record-setting 189,722.
A cloudy but less rainy day than Friday didn't disappoint in terms of the unique experience.
The skies on Sunday are expected to clear up, and the chase to catch Laird will be on. Johnson, for one, doesn't think the winner will be determined until the final stretch that includes two par-5s at 13 and 15, and the rowdy 16th.
"I'd even say the last six holes personally," Johnson said. "Almost feels like you have three par-5s -- 14 is long. For me it's a hole I've got to get the ball into the fairway. But, yeah, the last three or four, four or five holes in particular, a lot can happen. You've got some holes you feel you need to birdie and a drivable par-4. Kind of has that sort of feel to it, and it just feels ... the tournament is not over until you get to that stretch, you know?"
Planes and helicopters zipped through the skies over TPC Scottsdale all week. The helicopters weren't there Saturday, probably because it wasn't the same scene without a mass following Woods' every move.
The planes still were. There were the usual insurance and hot sauce ads, but there were also some more unique banners flying behind their tails.
One read: "I <3 you Erika! Will you marry me? --Colt"
The other: "Big game tix wanted. Call ... "
Follow Kevin Zimmerman on Twitter
---