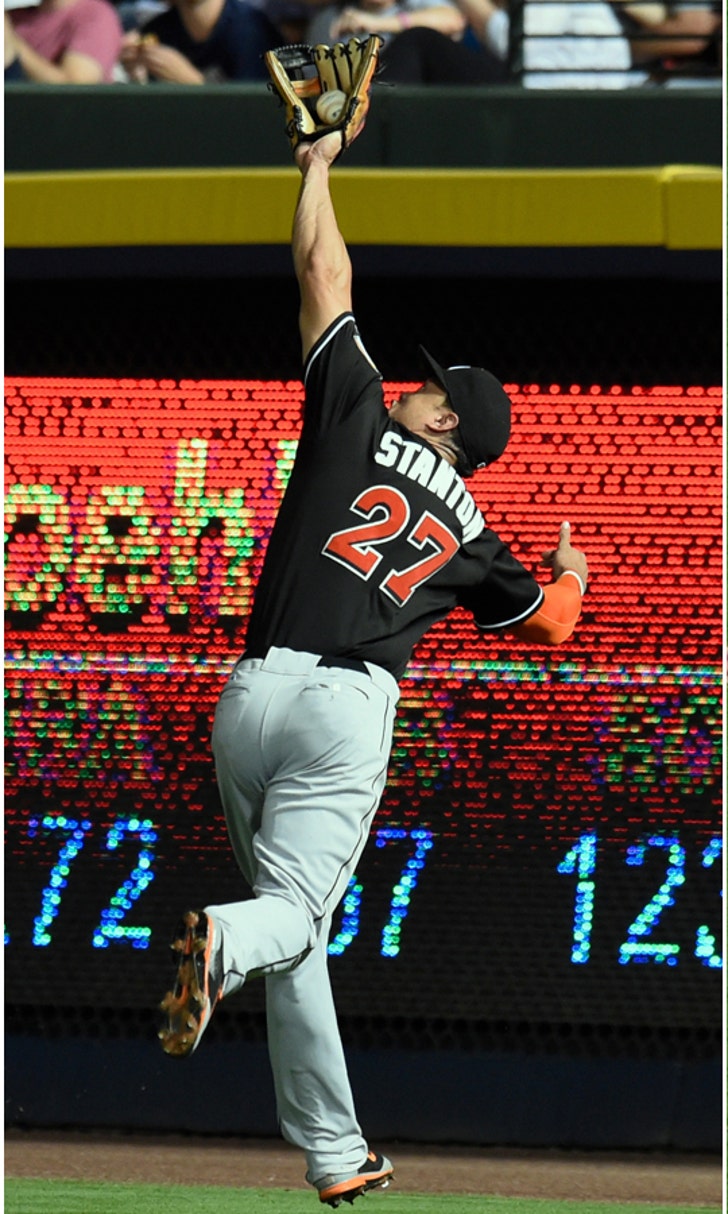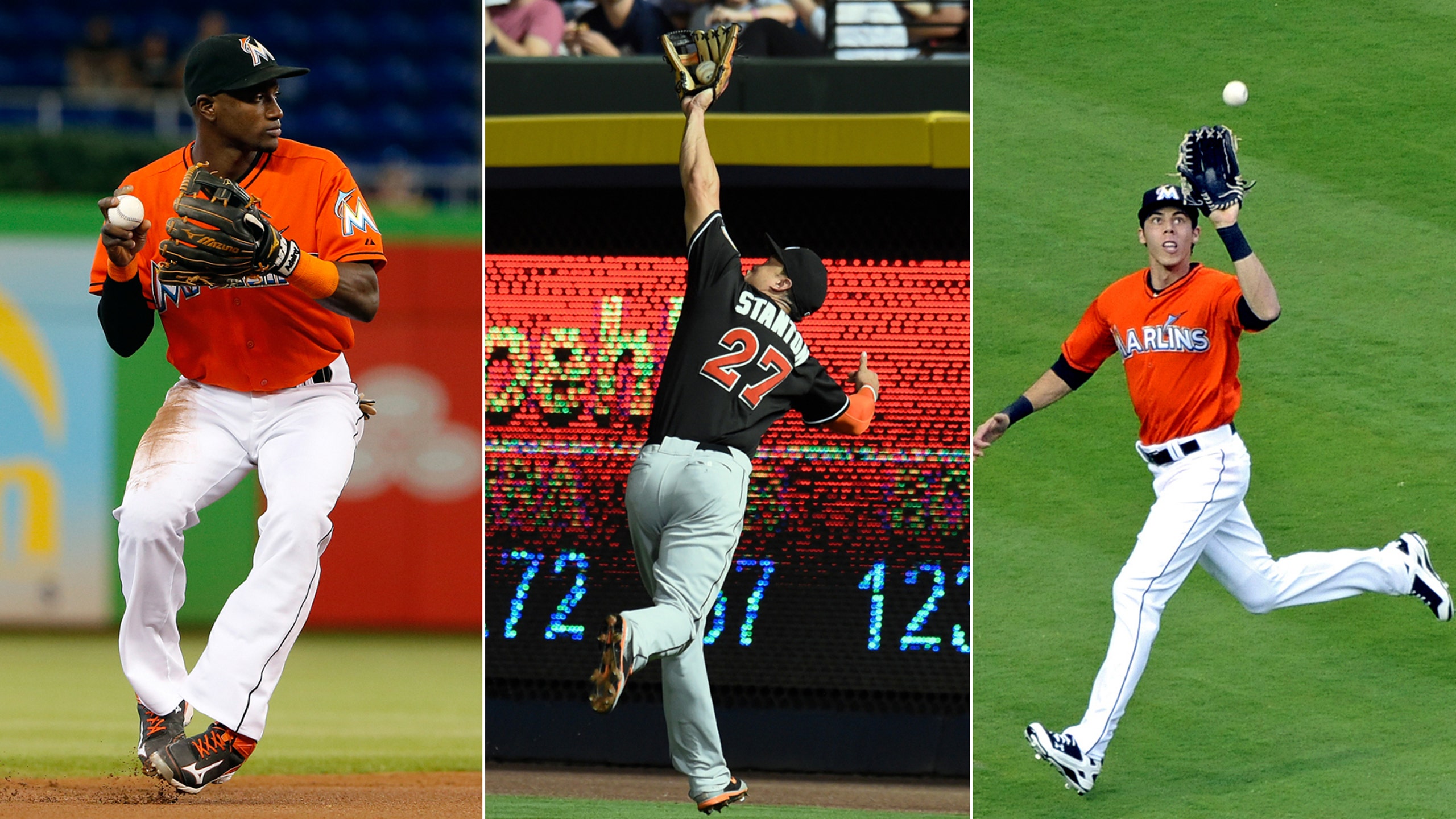 Marlins' Stanton, Yelich, Hechavarria named finalists for NL Gold Gloves
BY foxsports • October 23, 2014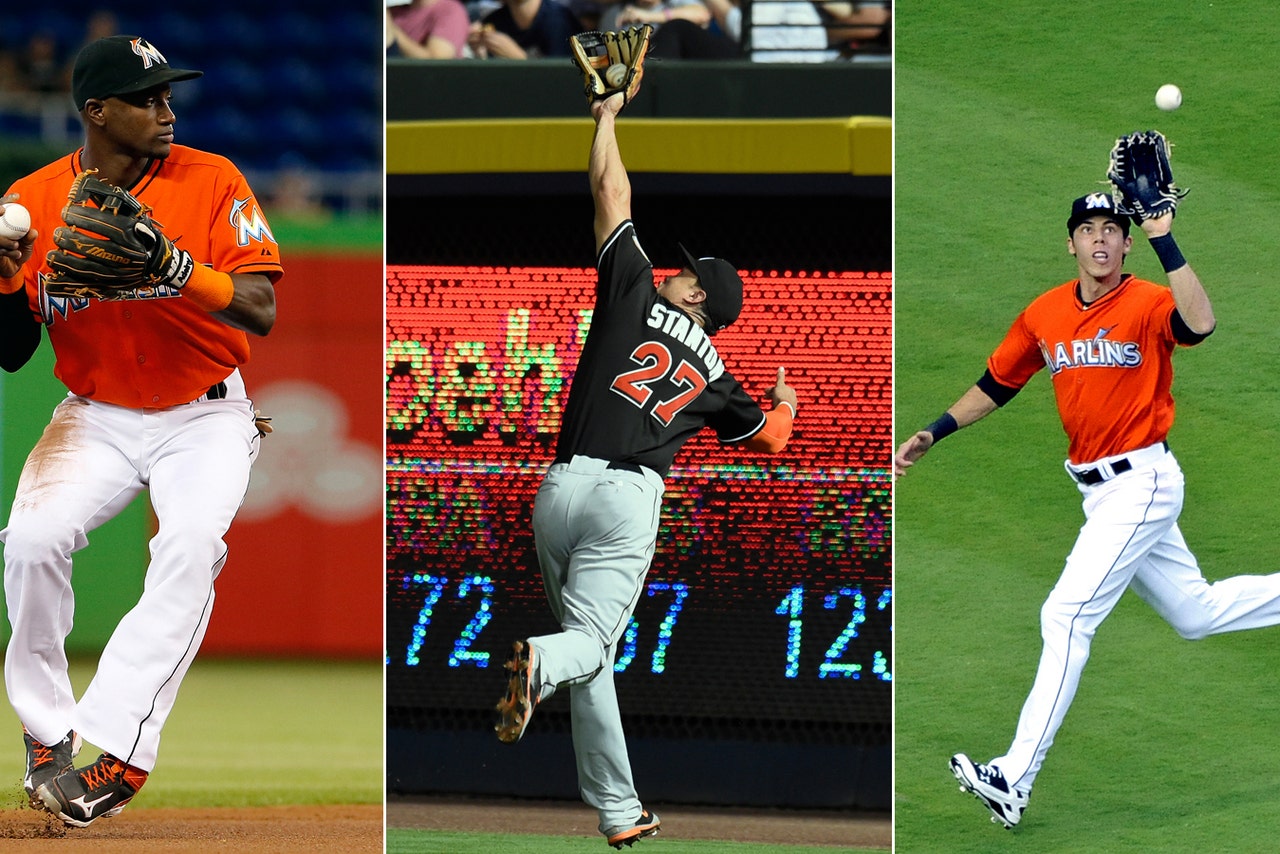 Three Miami Marlins could be accepting awards this offseason for their stellar defensive play in 2014.
Shortstop Adeiny Hechavarria, left fielder Christian Yelich and right fielder Giancarlo Stanton were named finalists for Gold Gloves at their respective positions, as announced by Rawlings Thursday afternoon. All three are first-time finalists.
Hechavarria, who finished with a .979 fielding percentage, ranked sixth in that statistic among National League shortstops. He committed 14 errors while turning 87 double plays. In an evaluation by Bill James and John Dewan, Hechavarria led all big-league shortstops with 88 good plays.
His extensive highlight reel includes a game-saving diving catch in the outfield to preserve a tie in extras at Coors Field against the Colorado Rockies.
Joining him as finalists are Cincinnati's Zack Cozart (.984 percentage) and the reigning recipient, Atlanta's Andrelton Simmons (.978 percentage).
In his first full major-league season, Yelich made just one error and recorded six assists in left. Both numbers paced the NL. He also turned a double play. His .996 fielding percentage ranked seventh amongst all outfielders.
Yelich showed -- with a combination of speed and good reads -- his ability to cover the spacious outfield at Marlins Park with relative ease.
Atlanta's Justin Upton (.972 fielding percentage) and Pittsburgh's Starling Marte (.969 fielding percentage) are the other finalists in left.
Although he's known for his power bat, Stanton showed off his defensive skill set with a clean bill of health in 2014.
In 143 games until facial fractures cut short his season, he threw out seven runners and turned a double play. Stanton committed six errors. His .982 fielding percentage ranked sixth among NL right fielders.
On Aug. 11 against the St. Louis Cardinals, Stanton gave his best Superman imitation with a web gem-worthy diving catch to go along with a pair of homers.
Atlanta's Jason Heyward (.997 fielding percentage) won in 2012. He along with Milwaukee's Gerardo Parra (.980), a two-time recipient, are the other two finalists.
You can follow Christina De Nicola on Twitter @CDeNicola13 or email her at cdenicola13@gmail.com.
---