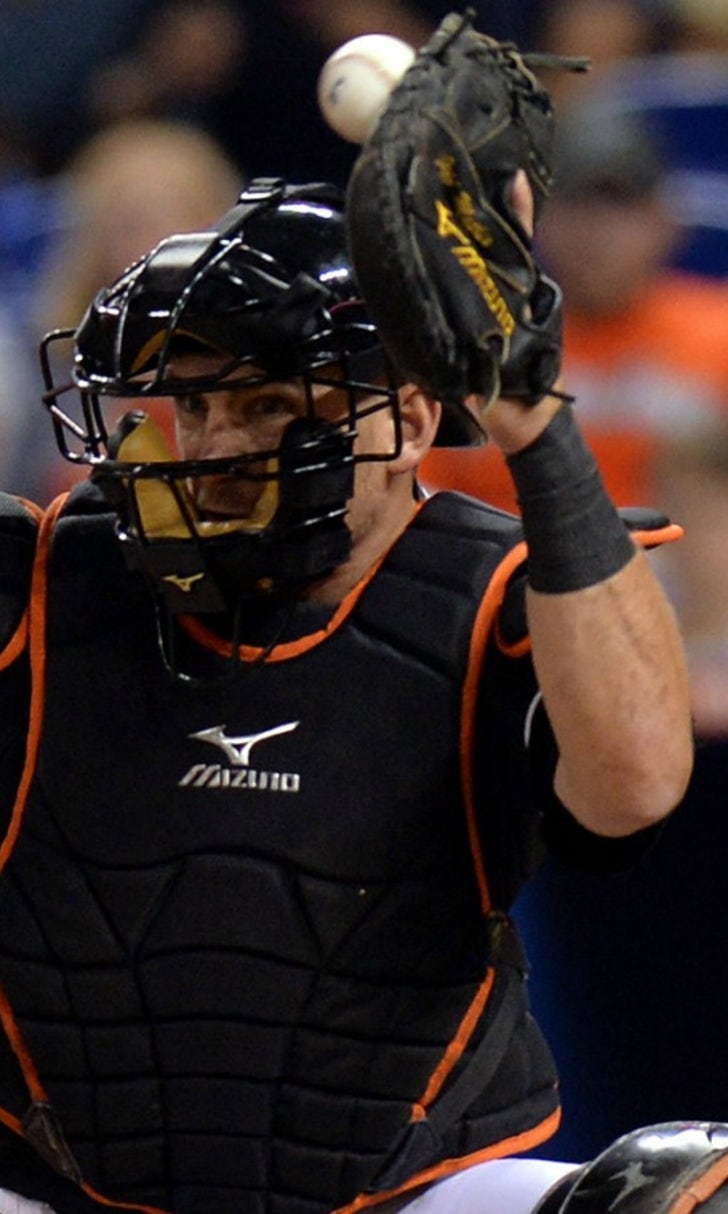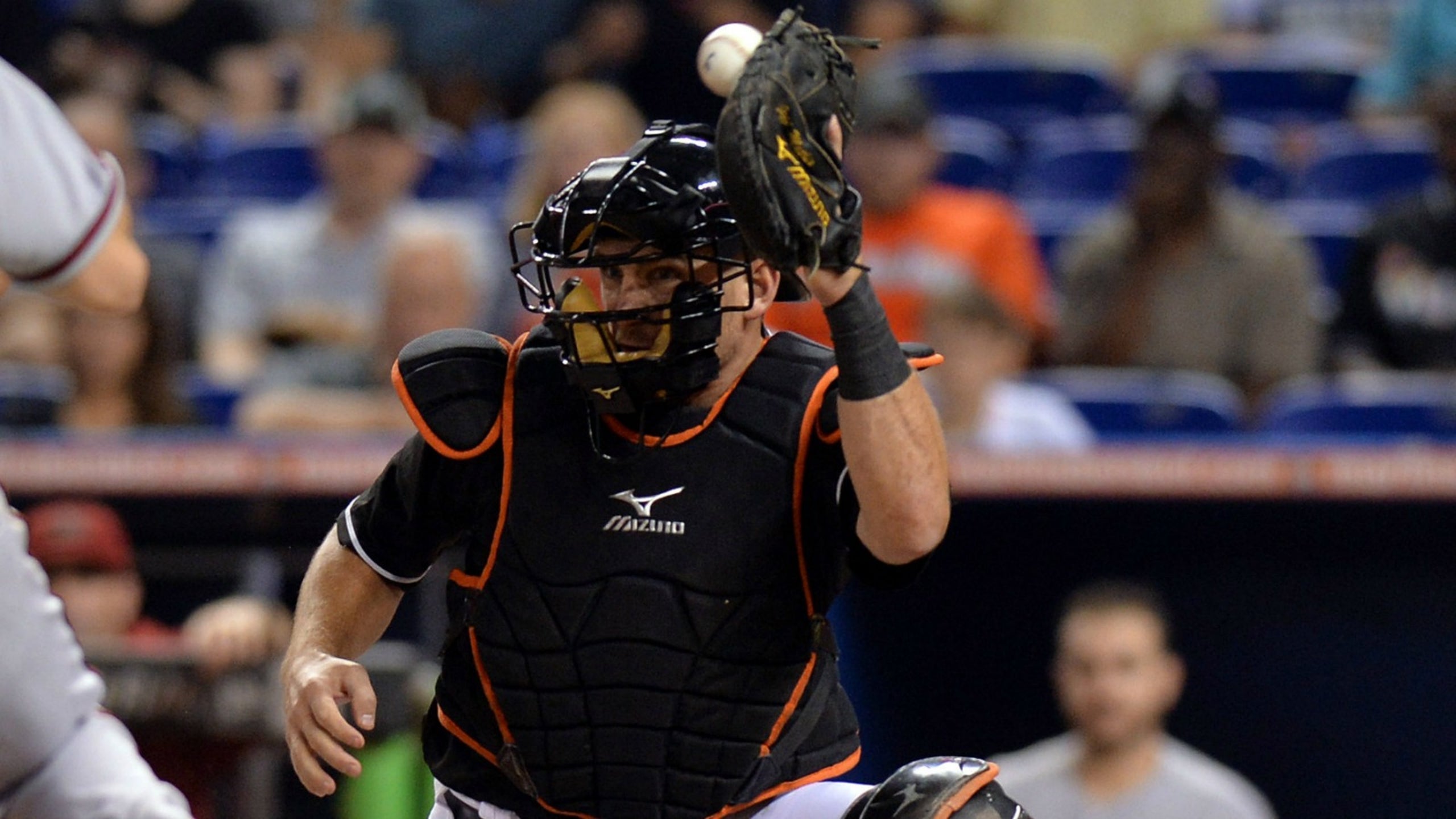 Marlins mailbag: What other options will come off the bench besides Ichiro?
BY foxsports • February 8, 2015
There's a palpable excitement in South Florida with spring training less than two weeks away.
The Miami Marlins made headlines several times this winter for their offseason moves. Not only did they sign All-Star slugger Giancarlo Stanton to a blockbuster deal, but they also traded for All-Star second baseman Dee Gordon, All-Star third baseman Martin Prado and front-line starter Mat Latos. Michael Morse signed a two-year deal to protect Stanton in the lineup and man first base. Future Hall of Famer Ichiro Suzuki will continue his pursuit of 3,000 major league hits as a fourth outfielder.
Could these improvements to the club mean an end to the 11-year postseason drought?
For all your burning Marlins questions, FOXSportsFlorida.com's Christina De Nicola is here to answer anything and everything regarding the team's past, present and future.
You can follow De Nicola on Twitter @CDeNicola13 or email her at cdenicola13@gmail.com.
@Shortyman1126: When does the season start, and when is the first Marlins game?
CHRISTINA DE NICOLA: I answered @Shortyman1126 on Twitter, but in case you didn't know: The Marlins host the Atlanta Braves at 4 p.m. on April 6. The 2015 season will open April 5, when the St. Louis Cardinals visit the Chicago Cubs at Wrigley Field. Closing Day is Oct. 4 in Philadelphia when Miami faces the Phillies.
@marlins4life: Any idea when the promotional schedule is coming out for the Fish?
DE NICOLA: Last year, the Marlins released the promotional schedule Feb. 11. I have been told it will come sometime this week, which falls in line with 2014 and makes sense leading up to Winter Warm-Up on Feb. 21. That is when individual game tickets go on sale. I'm holding out hope for a Marlins Park home run sculpture wind-up toy. Perhaps a kids' Gold Glove to honor Christian Yelich? Anybody still own the Luis Castillo one?
@pistachiogelato: What do you think about the pitch clock?
DE NICOLA: Some backstory for those who don't understand the question: MLB is looking into ways to speed up pace of play. During the recent Arizona Fall League season, there were six rules at Salt River games: 20 seconds between pitches, at least one foot in the batter's box the entire at-bat, no-pitch intentional walks, 2:30 inning break clock, 2:30 pitching change break clock and a three "time out" limit. According to the data posted on MLB.com, the AFL games were 10 minutes shorter than 2013's 2:52 average game time. Here's the problem I see with this situation: Players aren't going to be happy with these changes should they come out of nowhere. Ballplayers are creatures of habit with routines. They grew up with the game and got to the highest level thanks to certain idiosyncrasies. I'm sure some sort of agreement would need to take place between MLB and the Players Association.
In my opinion, implementing these rules should start in the minor leagues. Make it a culture there so that by the time players get to the majors, they are used to a certain pace. It's funny because when you think about it, both NFL and MLB games are slotted three hours for television. The issue, of course, lies in the actual play. Baseball is never going to have continuous action like hockey or basketball. Fans of baseball will stick with the sport. The pace doesn't bother them.
If MLB wants to bring in new fans, however, there need to be other tactics. Does baseball want to reach out to new groups? Perhaps promote a new face to represent the sport? Maybe emphasize the unique experience of attending a game? Each stadium is different, and a spectator can become part of the action when foul balls enter the stands.
@JBird2000: Do you see the Marlins picking up any other free agents. If so, who?
DE NICOLA: Last week, Marlins president of baseball operations Michael Hill pulled a Justin Bieber and Taylor Swift by proclaiming, "Never say never" when asked this same question. With the signing of Suzuki, the Marlins took care of their final missing piece: a fourth outfielder. Remember the day Miami introduced Morse, Gordon and Latos at Marlins Park? Hill spoke to reporters about the moves. Minutes later, reports circulated about the Martin Prado/New York Yankees deal. What this front office has shown is an obvious desire to compete this postseason and beyond. It has done so with various upgrades.
This particular question was implying right-hander James Shields, no? The longer the veteran stays on the market, the better Miami's chances would be, should the organization decide to pursue him. At the moment, he seems headed to San Diego. There's no telling when ace Jose Fernandez will be ready to pitch in a game again. And when he does return, he'll be on a pitch limit. He won't look like the 2013 NL Cy Young finalist. It will take time to get back to that form.
The rotation of Latos, All-Star Henderson Alvarez, Jarred Cosart, Tom Koehler and Dan Haren is solid, but putting Shields in there gives Miami three No. 1s. Alvarez, who was the No. 3 starter when Fernandez got injured, took over the de factor ace title. At the same time, the Marlins' track record with signing pitchers to longer-termed contracts isn't that extensive nor the best (See: Josh Johnson and Mark Buehrle).
@WintersNFL: Give me a good reason for (Jeff) Baker and (Jordany) Valdespin making the team over (Justin) Bour and (Derek) Dietrich.
DE NICOLA: Ask anyone in the game how tough it is for a young player to come off the bench. It may be arguably the toughest thing to ask of an inexperienced guy. Bour, who went hitless in his first 16 pinch-hit appearances, could tell you that. Guys making the jump from the minors are used to playing every day and getting consistent at-bats. Baker signed a two-year deal prior to last season to be that veteran presence in the clubhouse and clutch bat in late innings.
After a rough start to 2014, Baker bounced back to hit .319 as a pinch-hitter. He played first, second and third base. As for Valdespin, it will be tough for him to make the team again since he is no longer on the 40-man roster. At the same time, he's in better shape than last year, when he didn't even have an invitation to spring training. Valdespin making the team seems unlikely with Donovan Solano the frontrunner for the other infielder bench spot. Though Valdespin can play the outfield, Solano is better defensively (in the infield) and is on the 40-man roster. Plus, he has proven himself over the past three seasons (.264, 8 HRs, 90 RBI). Bour is an interesting prospect as a lefty power bat. When he did get to play every day in the final month, he hit .352 as a starter. But with Morse at first base, it doesn't make sense to let him waste away on the bench.
As for Dietrich, what will be his mindset come spring training? Although Rafael Furcal's injury certainly helped him make the 2014 Opening Day roster, the organization was high on him at the time. Until that odd hop knocked him in the face during the final week of Grapefruit League play, he was a solid defender. As a rookie in 2013, Dietrich committed two errors in 57 games. Through 45 games in 2014, he made 11 miscues. Had he been hitting, the bat could've bailed him out a bit. But Dietrich mustered just a .228 average with five home runs. Gordon is locked down at second base and Prado at third. That means Dietrich would have to play a bench role. Could his lefty power bat contribute? Sure. His sample size is very small as a pinch-hitter: 1 for 5. His strikeout numbers are also high.
@OnlySid19: Who will be that right-handed hitter to come off the bench to go with Ichiro?
DE NICOLA: This ties into the earlier question. Baker and Solano will be the two right-handed options barring strange occurrences during spring training. The better question may be, 'Who gets to be the other lefty bat?' Jeff Mathis will be the backup catcher, so that solidifies a fourth bench spot. Who gets the last one? Maybe Dietrich or Bour. Maybe a non-roster invitee like Valdespin, who can be a utility guy.
@Catwhispere213: From a fellow Potterhead, which character/characters if possible would you want to see on the Marlins roster?
DE NICOLA: My two favorite things (baseball and Harry Potter) finally intersect! This is tougher than answering an Arithmancy question. Where's Hermione when you need her? I guess we'll stick to characters who played Quidditch. Don't beaters sound like they could make good ballplayers? They're already using bats to hit bludgers (flying balls, for you muggles). If that's the case, maybe Fred or George Weasley? Perhaps Ginny Weasley? Ginny eventually became a pro Quidditch star, and I could totally see her as the first female Major League Baseball player. Definitely not Cormac McLaggen, that's for sure! He would ruin the clubhouse chemistry faster than you could say "snitch."
You can follow Christina De Nicola on Twitter @CDeNicola13 or email her at ;cdenicola13@gmail.com.
---