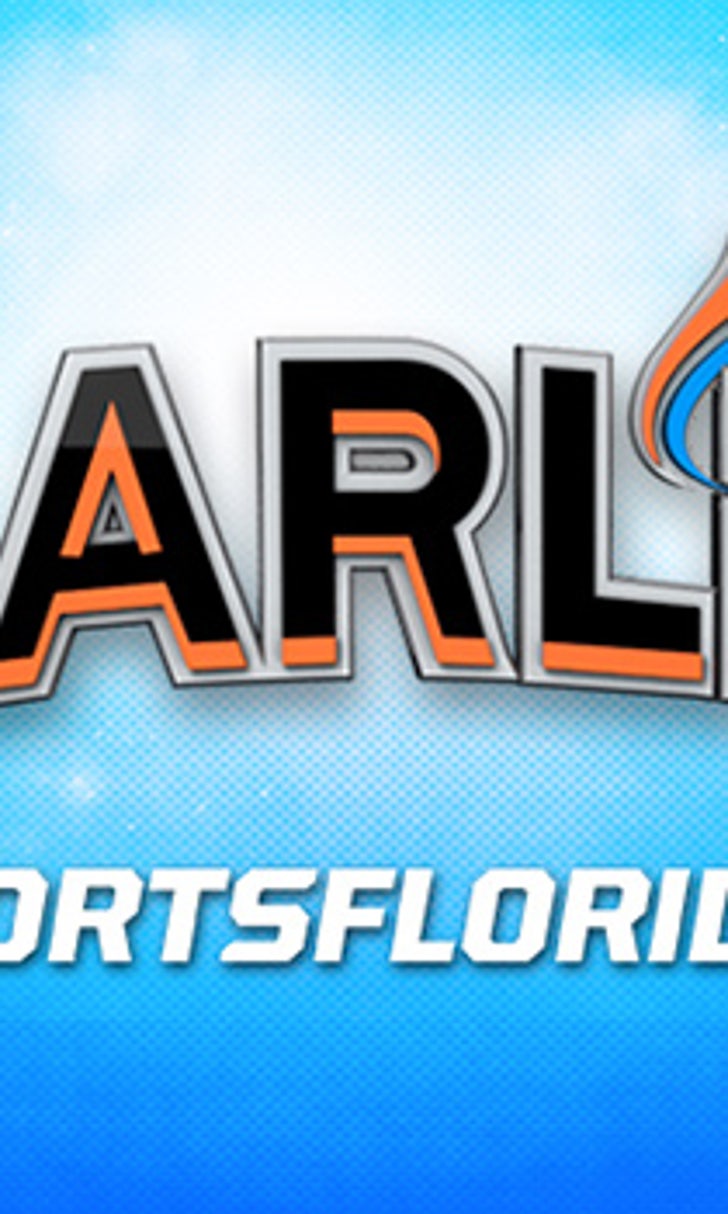 'Marlins Hot Stove Show' to debut Dec. 20 on FOX Sports Florida
BY foxsports • December 19, 2013
MIAMI, Fla. -- On Friday, Dec. 20 at 7:30 p.m., FOX Sports Florida, the statewide television home of the Miami Marlins, will debut the "Marlins Hot Stove Show," updating Marlins fans on all the off-season baseball news for their favorite hometown team.
Hosted by Allison Williams and produced by Frank Forte, the show takes fans to the recently held baseball winter meetings in Orlando. Viewers will get an inside look at the Marlins organizational meetings where plans for the offseason and upcoming 2014 season are formulated.
Included in the show are interviews with newly signed Marlins catcher Jarrod Saltalamacchia, plus comments from President of Baseball Operations Mike Hill and Manager Mike Redmond. Also featured is an interview with 2013 National League Rookie of the Year Jose Fernandez, and Frank Forte profiles new Marlins General Manager Dan Jennings.
The episode concludes with updates on Marlins minor league prospects Colin Moran and Nick Wittgren, who played on the same team together in the prestigious Arizona Fall League.
See all of this and more on the "Marlins Hot Stove Show," and be sure to follow @FOXMarlins on twitter and visit FOXSportsFlorida.com for channel listings and exclusive Miami Marlins coverage.
About FOX Sports Florida / FOX's Sun Sports
FOX Sports Florida & FOX's Sun Sports are the regional television homes of the Orlando Magic, Tampa Bay Rays, Miami Heat, Miami Marlins, Tampa Bay Lightning, Florida Panthers, Florida State University and the University of Florida. The regional sports networks are available in more than 6.5 million cable & satellite homes across the state. FOX Sports Florida and Sun Sports are committed to making a positive impact in the communities we serve by engaging our audiences and providing award winning TV and web coverage of Florida's hometown sports teams. For more information, channel listings and how you can get involved with FOX Sports Florida / Sun Sports, visit www.foxsportsflorida.com
---