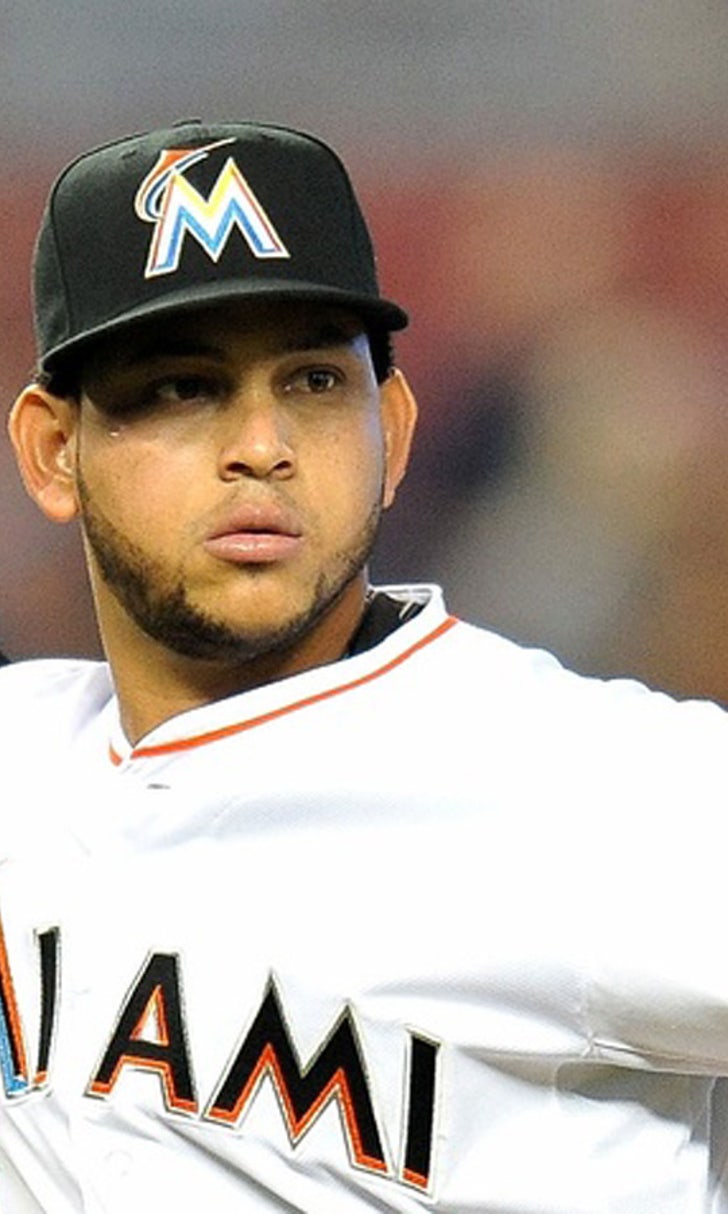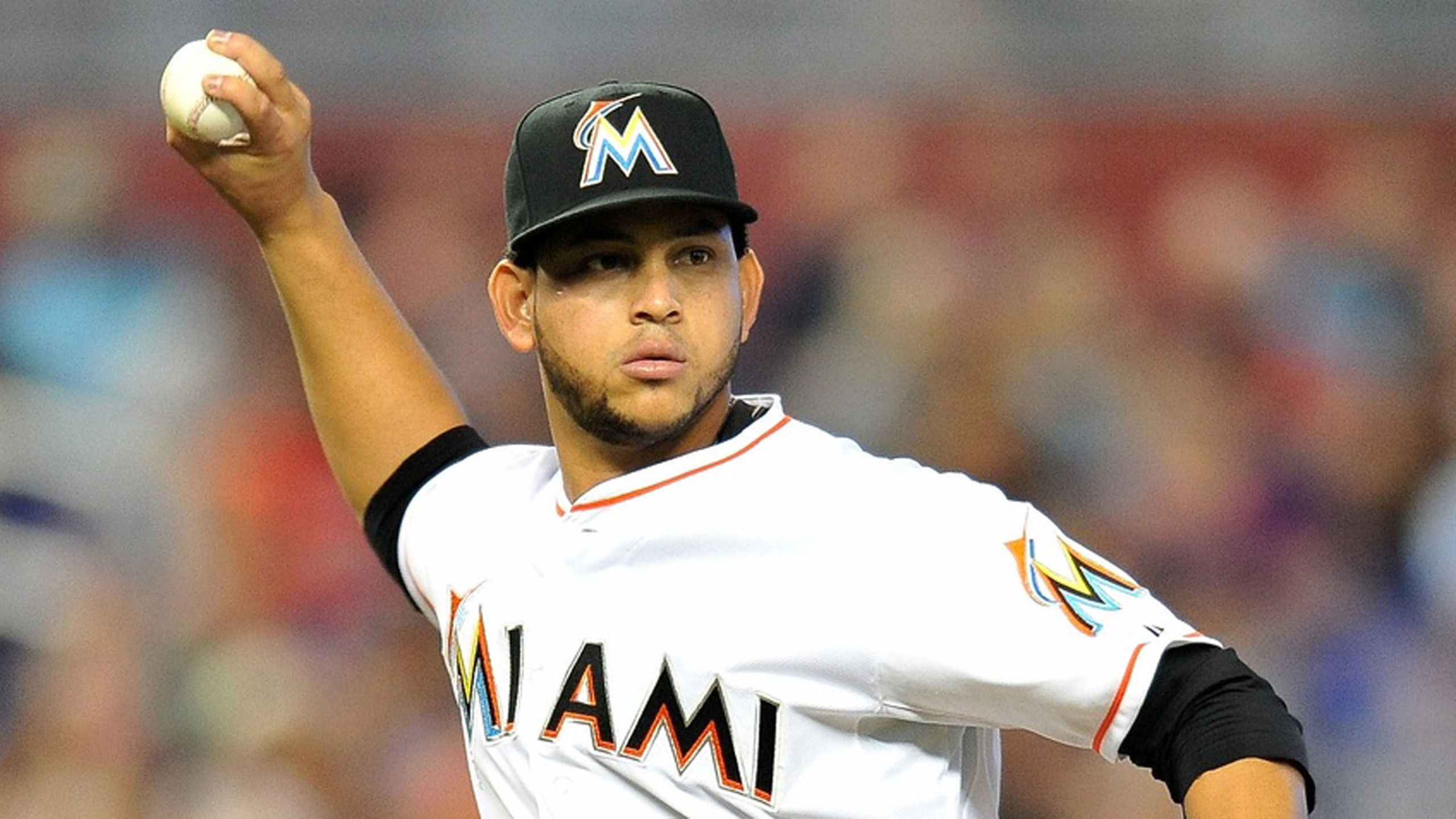 Marlins' Henderson Alvarez brings wife, child from Venezuela
BY foxsports • February 22, 2014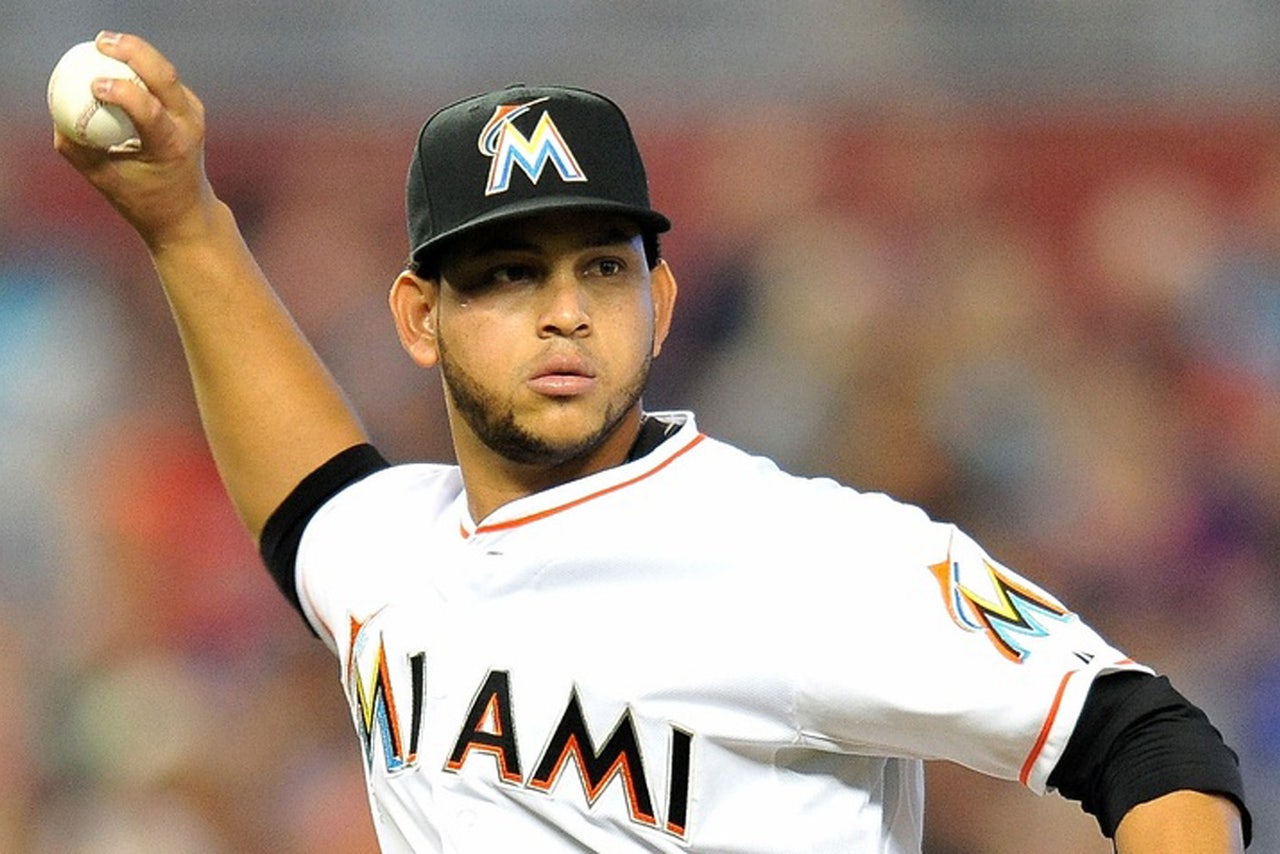 JUPITER, Fla. -- Marlins pitcher Henderson Alvarez has brought his wife and infant daughter to Miami from Caracas, Venezuela, to keep them away from the violent and deadly protests in his native country.
Alvarez says twice his 2-month-old daughter was affected by tear gas being used to quell violent protests across the country that have left eight people dead and more than 100 injured.
More protests and competing rallies are expected Saturday by both those who oppose and support the government.
Alvarez is from Valencia, Venezuela, and says the remainder of his family has not been affected by the violence.
Before working out with the Marlins Saturday, Alvarez, All-Star pitcher Jose Fernandez and some other teammates posed for photos with the Venezuelan flag and signs that read ''Paz,''; peace in Spanish.
''With the picture I am hoping to send a message to Venezuela to have peace and leave the violence behind,'' Alvarez said through an interpreter.
''As baseball players, our message has more of a potential (to be effective).''
Several more Marlins players joined Alvarez for photo shoot.
''We're all together, we do what we can,'' said Fernandez, who defected from Cuba with members of his family as a teenager. ''(Henderson) is a good friend of mine and he's got family back there. A lot of the guys I know from there are here with me and their families are over there, so it's a little hard.''
Seeing the number of people in the photo swell didn't surprise Alvarez.
''We are always supporting one another,'' Alvarez said. ''It's not just a country thing. We always want peace and for the violence to end.''
---