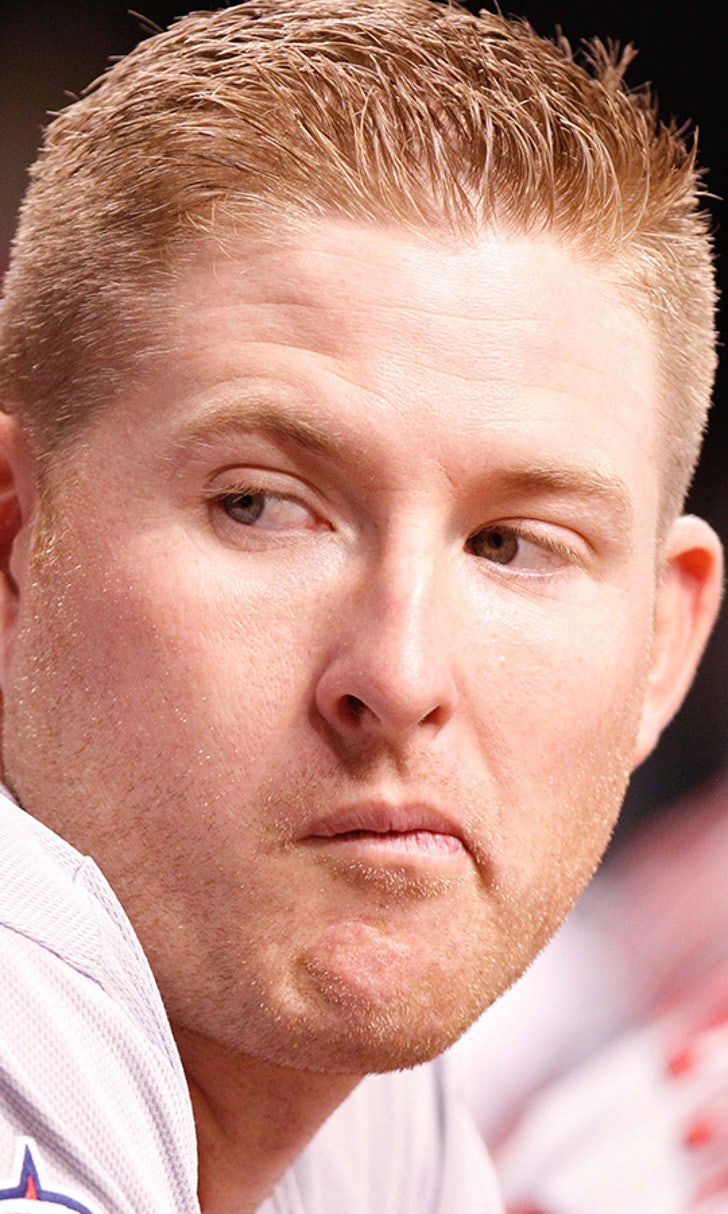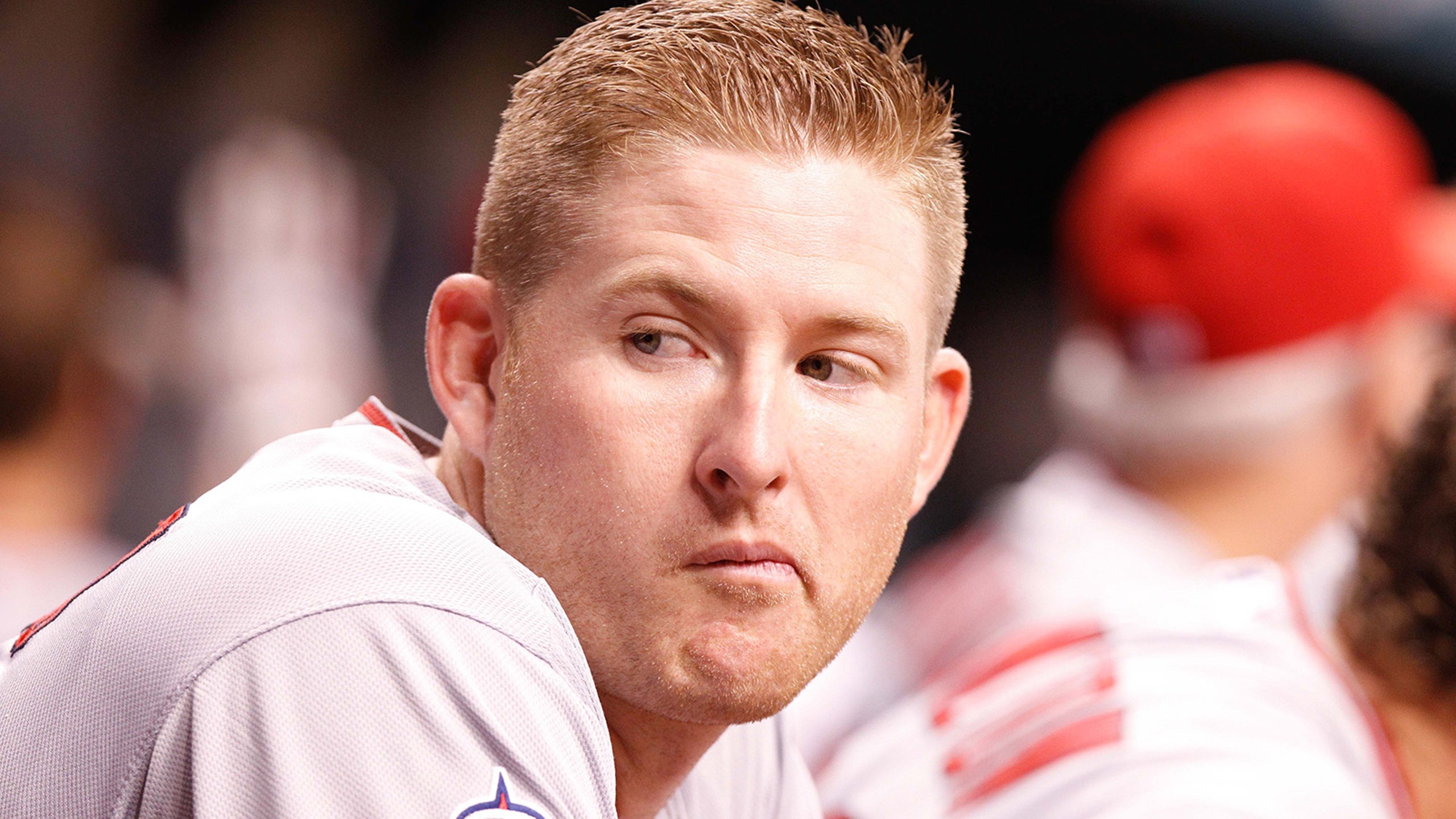 Mark Trumbo trade a necessary move for Angels
BY foxsports • December 10, 2013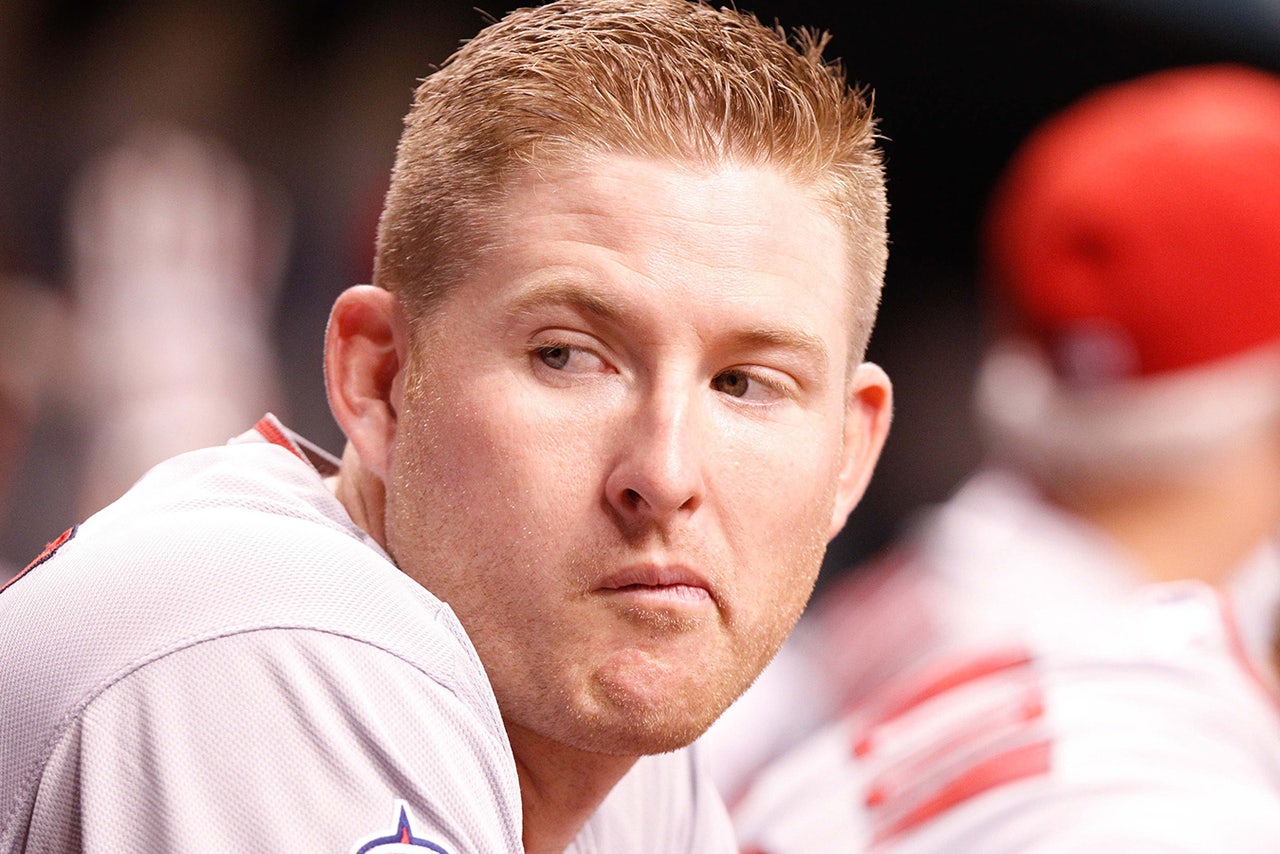 The decision to trade Mark Trumbo is going to cause a lot of sorrow and anguish among Angels fans over the next few days. But it was a necessary move.
In baseball, pitching wins. Power hitters are precious commodities, but nothing is more valuable than a deep starting staff and a shutdown bullpen.
The Angels didn't have that, at least not beyond front-end starters Jered Weaver and C.J. Wilson. With their playoff drought now at four consecutive seasons, pitching was a priority for general manager Jerry Dipoto at this week's winter meetings in Orlando.
Now they can enter the 2014 season with a set rotation – at least if Tyler Skaggs and Hector Santiago, the starters they acquired in Tuesday's trade with the Arizona Diamondbacks, continue to develop.
Is there a risk? Clearly, there is. Skaggs, 22, had just 13 big-league starts in two seasons with the Arizona Diamondbacks. Santiago, 25, moved between the Chicago White Sox bullpen and rotation before getting 23 starts last season.
What's significant for the Angels is that both are under club control for several more years: Skaggs has three years left before salary arbitration and six years before free agency; Santiago can't be a free agent for four more years.
Although the Angels will be loaded with left-handers in Wilson, Skaggs and Santiago, they can finally give manager Mike Scioscia a sense that his rotation is set with those three plus Weaver and Garrett Richards. Scioscia may be thankful for all those lefties now that Robinson Cano (Mariners) and Prince Fielder (Rangers) are in the American League West.
The Angels were desperate to fill holes. Lefty Jason Vargas signed a free-agent deal with the Kansas City Royals, and Jerome Williams was not offered a contract because the cost would have been too high for an occasional starter. The signings of Joe Blanton and Tommy Hanson last winter turned out to be mistakes; Hanson won't be back, and Blanton, who is under contract, was 2-14 with a 6.04 ERA.
Trumbo was very much a fan favorite at Angel Stadium, and for good reason. His 34 home runs last season were the fourth highest total in the American League, and his 100 RBIs were eighth. In three seasons as a full-time player, he hit 95 homers.
You don't just give away those numbers. But remember, offense wasn't and shouldn't be a concern for the Angels. They still have Mike Trout, Albert Pujols and Josh Hamilton in their lineup, and a healthy David Freese, acquired in a trade with St. Louis for Peter Bourjos, is capable of hitting 20 homers if his back holds up.
Dipoto acknowledged that the trade was painful to make, and for Trumbo, who was born in Anaheim and attended Villa Park High, the news was probably even more so as he said in a conference call with reporters.
"The Angels are the only team I've ever been with," he said. "It's the 10th year I've been a part of the organization, and I couldn't have asked for anything more. The opportunity to play three years, give or take, in front of my family and friends is something I wouldn't trade for anything in the world."
So much will depend on whether Pujols and Hamilton bounce back. Pujols missed the last two months of last season because of a foot injury and will be 34 in January. His 17 home runs in 99 games continued a four-season dropoff from the 47 he delivered for the Cardinals in 2009.
Hamilton never really found a comfort level after signing as a free agent. His average was as low as .236 in September, and his homers and RBI fell steeply from 2012 with the Texas Rangers.
If those two return to form, the numbers Trumbo would have provided won't be missed too much. But if they struggle again, the Angels will have a major gap in the heart of their starting lineup.
Pitching, however, shouldn't be a problem if Skaggs and Santiago prove they're ready to start on a regular basis. Skaggs is actually coming home, having attended Santa Monica High and being drafted by the Angels in the first round in 2009.
The Angels sent him to the Arizona Diamondbacks in 2010 in the trade that brought Dan Haren to Anaheim, and Haren won 28 games in two full seasons.
What can the Angels expect from Skaggs and Santiago? Right now, neither is a proven starter, although their upside is big. Skaggs was 2-3 with a 5.17 ERA in seven starts last season for Arizona; Santiago was 4-7 with a 3.51 ERA in 23 starts but also had 11 relief appearances for the Sox.
Given a full season in the rotation, both could give the Angels enough pitching depth to finally win the American League West.
If that happens, the trade of Trumbo will be remembered only as a deal that made the Angels better.
---