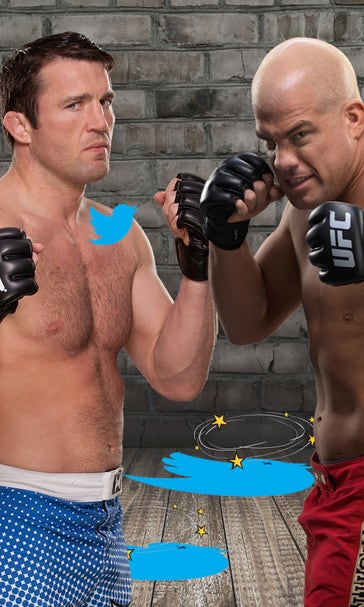 Making the Grade: Passes/Fails from UFC stars' first tweets
March 22, 2014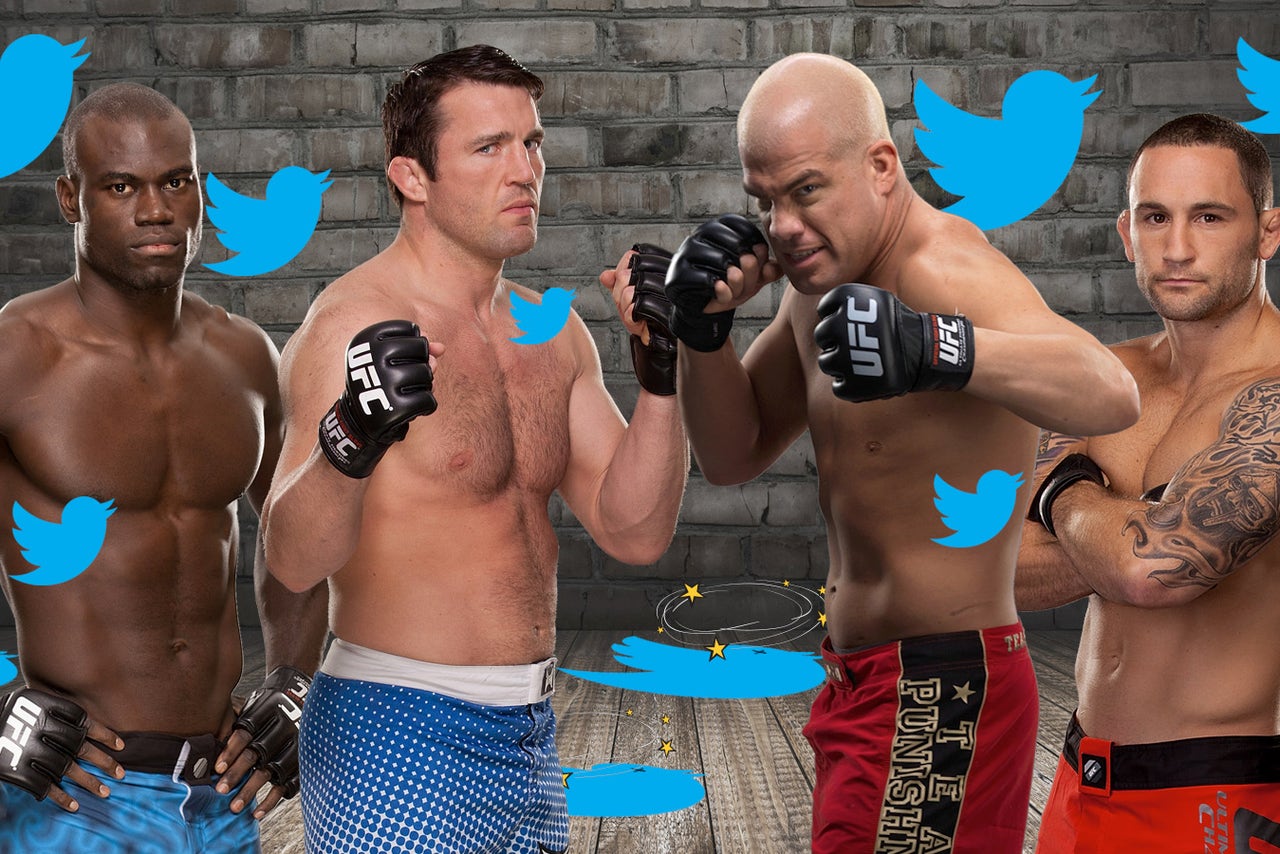 This is the best Twitter feature since the "favorite." Now, you can look back and find the first tweet from anyone in the Twitterverse.
We did the work for you and pored through hundreds of UFC related accounts. Most of them were incredibly boring. But these below? They were not.
Without further ado, here's a very special version of Making the Grade:
PASSES
Chael being Chael
Of course. Why wouldn't Chael Sonnen's first tweet be trash talk? Do you think Sonnen would have written something mundane like "trying out this Twitter thing" like about 90 percent of UFC fighters. No, no. Not "The American Gangster." His first tweet was a classic Sonnenism against Anderson Silva. And those were Chael's best days, weren't they? Silva brought the best out of Sonnen's unique brand of fight prompting. He's been fun since, but it hasn't been the same. You can tell he truly didn't like the guy.
Hall of an inspiration
This is awesome. No matter how you feel about Uriah Hall, his first tweet is pretty stirring. Hall didn't waste any time. He got Twitter and immediately petitioned UFC president Dana White to hire him. This was back in September 2012, a year before Hall's stint on The Ultimate Fighter. Hall's determination is nothing to apologize about it. He knew what he wanted and went and got it.
Isn't this one, too?
Tito Ortiz's first tweet is the most Tito Ortiz tweet ever. No, it's not him making excuses about being hurt during a fight. But it's close. Ortiz, the former UFC light heavyweight champion, said a previous account was not really him. He even made sure to write his name "Tito Ortiz" again, just in case you didn't get it the first time. The other account, Ortiz said, is a phony. Well, you can make your own joke about that point.
FAILS
Pill me later
Baroni's first tweet is so bad ass that it manages to incorporate two of the UFC's most entertaining train wrecks -- Baroni and Jason "Mayhem" Miller. Miller posed a question about New Year's resolutions and Baroni's response was classic. We hope he wasn't being serious. At least not too serious. Both of these guys have probably needed their fair share of medication over the years. MMA would not be the same without them, though.
Bitchin'
Frankie Edgar and Rose Namajunas have basically nothing in common, except for them both being UFC fighters and a pair of unfortunate first tweets. Edgar went all Jersey Shore on us. Even The Situation's first tweet was cleaner. You could almost see the hair gel smudged onto the screen of Frankie's iPhone.
And Namajunas? Well, she is a thug after all -- at least for a Lithuanian chick from the Midwest. This is a perfect example of why she's going to become a very popular fighter in the UFC. Plus, you think Pat Barry would date an ugly chick?
Tweeting to yourself
No wonder UFC Fight Pass has a playback issue (just kidding). Marshall Zelaznik's first tweet was … to himself. Seriously. The UFC's chief content officer responded to a question from another one of his Twitter accounts. That's borderline sociopathic and also awesome. We like Zelaznik so much more now. But it sounds like he might need some of Baroni's pills.
EPIC FAILS
Andre Fili
If there's one person in the UFC who wishes this new first tweet feature was never debuted, it's Fili. Now his joke about "raw doggin'" a girl will live forever on the internets. Somehow this tweet makes sense, though, given his nickname is "Touchy" Fili. And even more impressive? Fili was well ahead of the hashtag game way back in 2009. Also, he was probably still in high school when he pulled the trigger on this beauty.
***
But, really, nothing will top our own glorious Twitter introduction here at Haymaker. Tell me you don't want to watch this over and over again. Just ignore the shameless self promotion. Because, really, isn't that what Twitter is all about anyway?
---