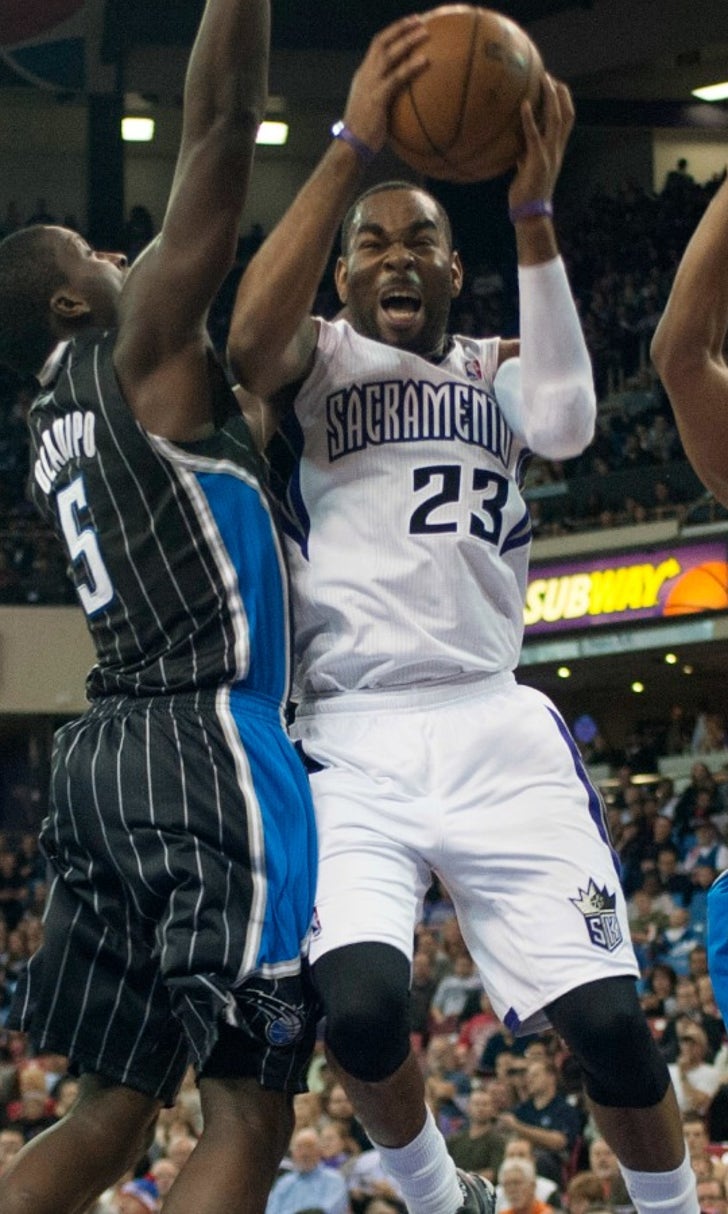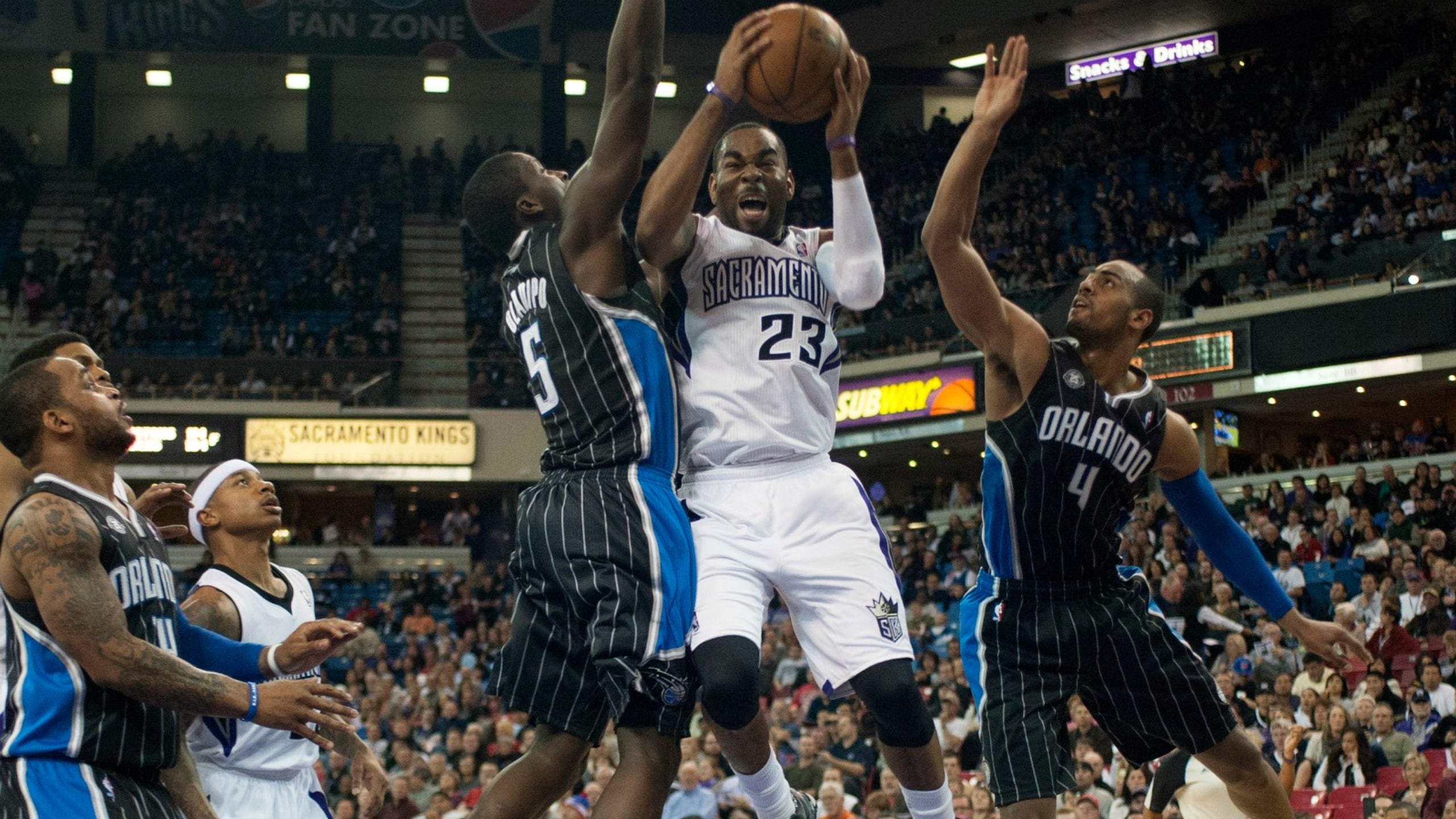 Magic at Nuggets game preview
BY foxsports • January 11, 2014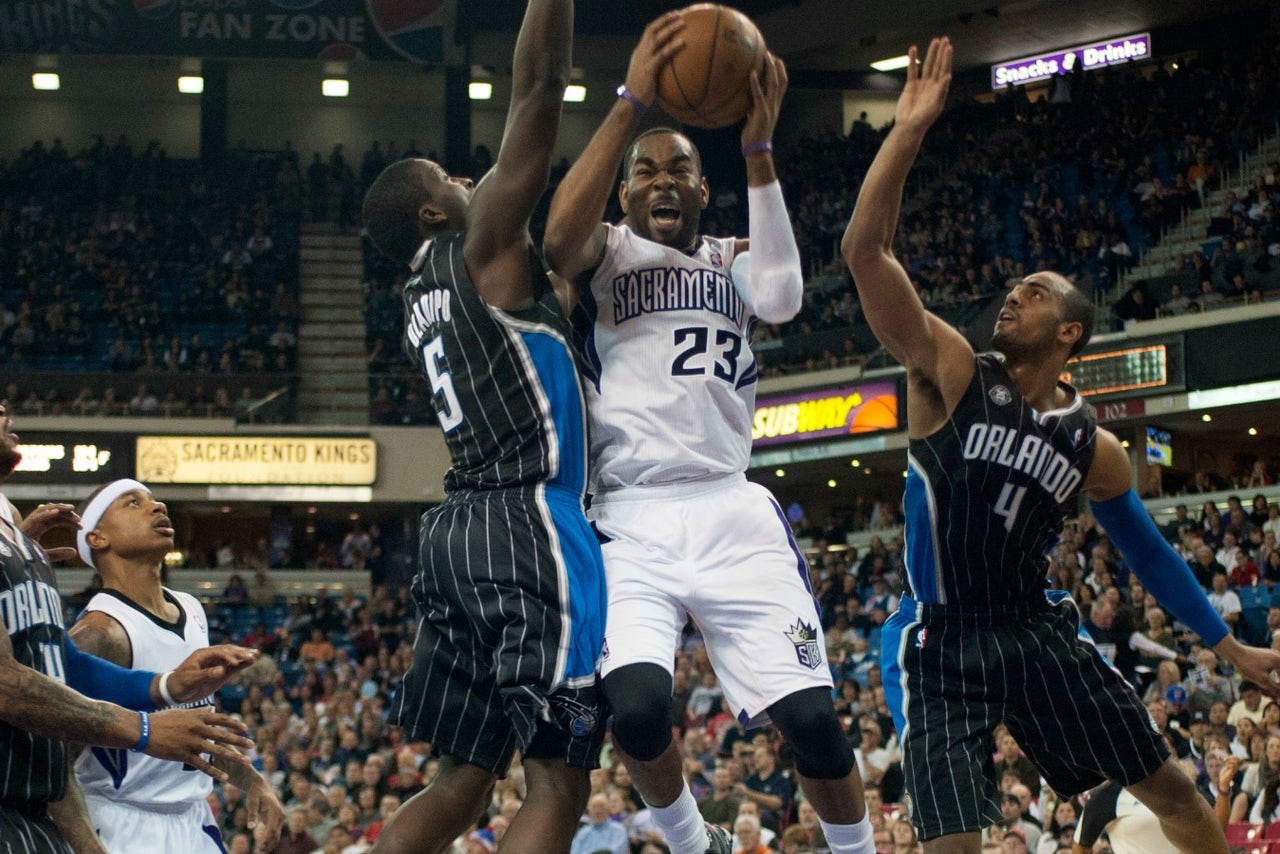 Game time: 9 p.m. ET, Saturday
TV: FOX Sports Florida
Randy Foye is heating up, and so are the Denver Nuggets.
Foye has posted his season high in scoring in each of the last two games, and he'll try to lead the Nuggets to a fifth straight win Saturday night when they host the struggling Orlando Magic.
Following an eight-game losing streak, Denver has turned things around thanks in large part to Foye, who is averaging 18.5 points and shooting 56.5 percent during this four-game run.
He scored what was a season-high 23 points in Tuesday's 129-98 rout of Boston, only to eclipse that two nights later with a team-high 24 in a 101-88 victory against Oklahoma City.
Foye hit 13 of 21 3-pointers against the Celtics and Thunder after making just 8 of 40 from long distance over his previous 12 games.
"I take those shots every day. I think it's from my preparation -- just understanding that every single day it doesn't matter if I make six or seven 3s, that I have to come in tomorrow and be ready to work," Foye said. "At the end of the day, just shoot the ball and let it go."
The Nuggets (18-17) are shooting 50.0 percent overall and 43.4 percent from 3-point range during their winning streak, averaging 119.5 points.
"When we had the eight-game losing streak we couldn't find a rhythm and the ball wasn't going in for us," coach Brian Shaw said. "Everything is in balance right now from how each of the players feel about themselves and what they're doing out there on the floor."
Facing a Magic team on a six-game losing streak, the Nuggets may not need a huge amount of points to grab a win. Orlando is averaging 85.7 points since Dec. 31, the lowest in the NBA in that span.
The Magic shot 33.3 percent in Friday's 103-83 loss at Sacramento, the fifth time during this skid they've failed to crack 40.0 percent.
"Let me check my watch here. I don't think they are going to cancel that game tomorrow (in Denver), so you better get ready," coach Jacque Vaughn said he told his team after the lopsided loss.
The Magic (10-26), who also visit Dallas on Monday before heading home, arrive at the Pepsi Center with a league worst-tying 3-15 road record. They've also lost 10 straight away from home against Western Conference opponents and have won just once in Denver in their last 10 visits.
"There is some literal meaning to (the difficulty of playing in Denver) because it is a higher altitude and the air is slightly thinner," said leading scorer Arron Afflalo, who played for the Nuggets from 2009-12. "But if you are a well-conditioned person or athlete you should be fine. We should be able to push through it."
Making life even more difficult for the Magic is that they have played the past two games without center Nikola Vucevic, who was sent back to Orlando following a concussion suffered on Monday.
The Magic have been outscored 90-48 in the paint without him over their last two games.
Wilson Chandler, who had started Denver's last 25 games before sitting out Thursday with a hip injury, is questionable for this contest. Quincy Miller would likely make a second straight start if Chandler can't go.
---