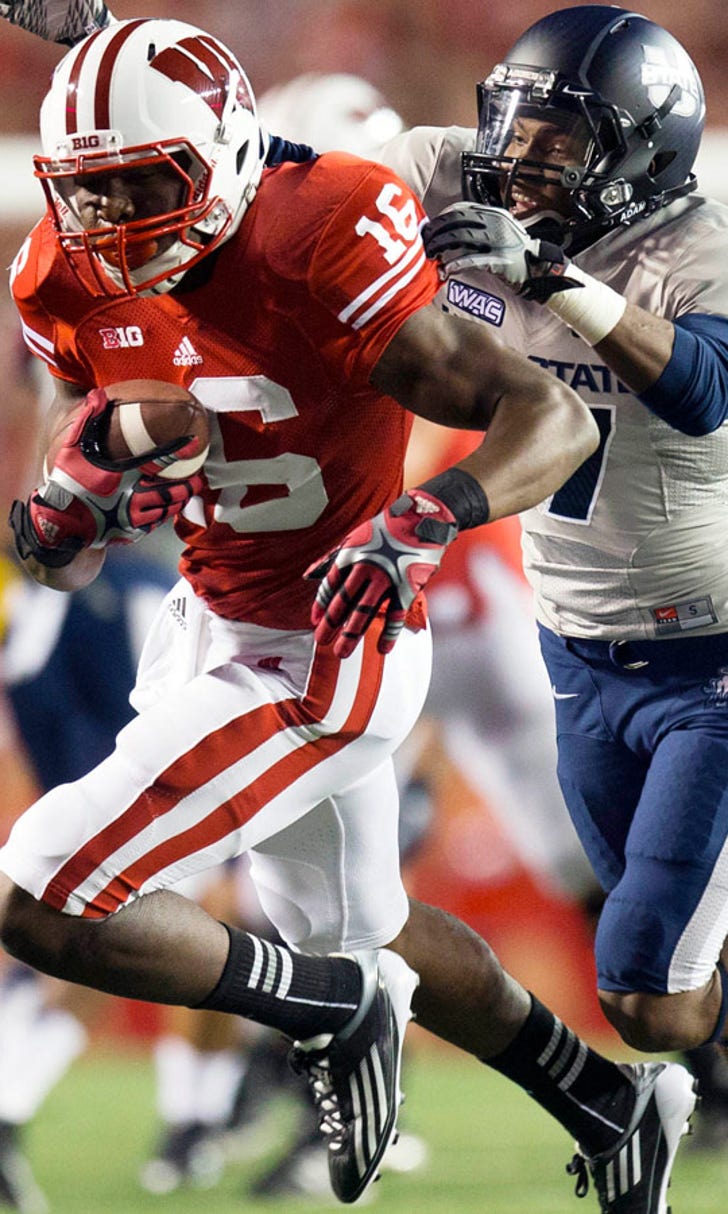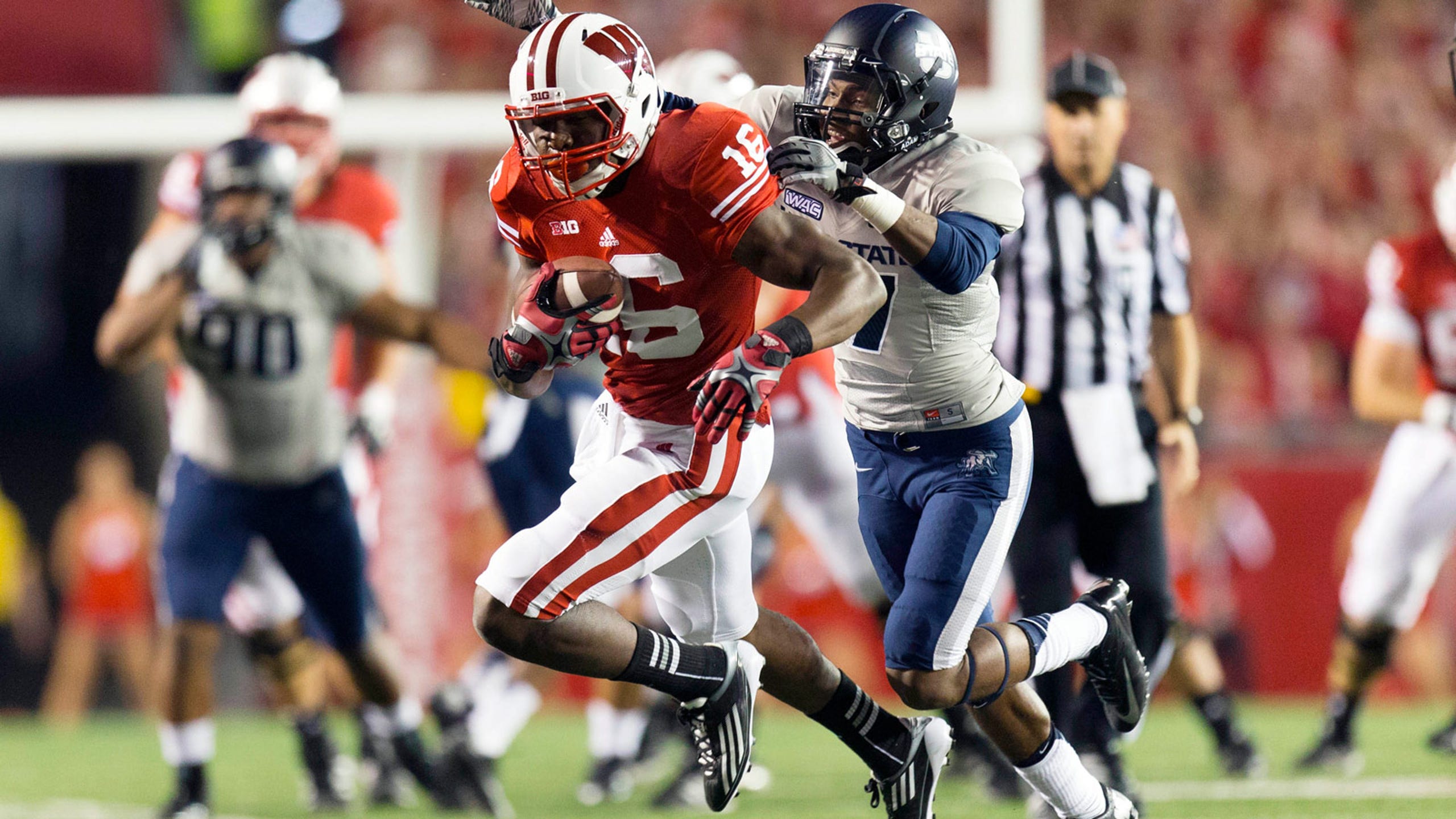 Love, freshmen WRs will try to fill Badgers' pass-catching void
BY foxsports • August 12, 2014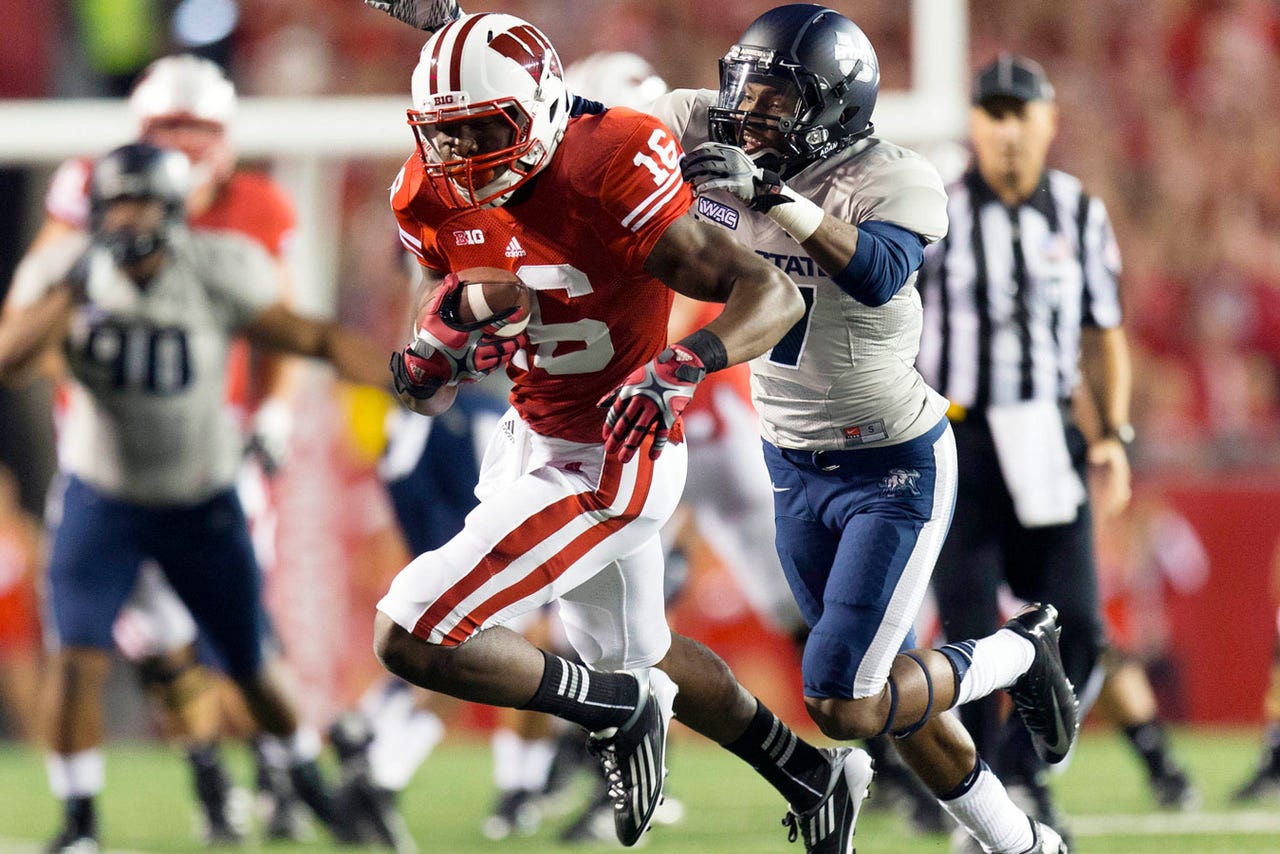 MADISON, Wis. -- It sounded like a whole bunch of coach-speak when Chris Beatty remarked two weeks ago that his comfort level with Wisconsin's wide receiver group was high. Of course, one might think, Beatty would say that. What else is the coach in charge of the Badgers' wide receivers supposed to say?
But Beatty had an inkling this unit could be something special -- something much greater than what the outside expectations pegged for a group that lost Jared Abbrederis, one of the best receivers in school history. And so, he stood by his remarks.
"I say that because I see these guys every day," Beatty said on Aug. 1, three days before fall camp began. "Most people see them three hours on Saturday. So they don't see every day. Last year, we had a cannon, so we shot our cannon. And every day, we game-planned for that cannon to get the ball. Now we've got a bunch of guns, and we'll game plan to shoot those guns."
Through nine days of fall practice, it certainly appears as though Wisconsin's wide receiver group is armed more heavily than most initially thought.
For starters, the influx of freshmen wide receivers Krenwick Sanders, Natrell Jamerson and George Rushing has brought a different dynamic to the team. It should say something that the three were among the first to earn their helmet stripes Monday as newcomers during fall camp.
Beatty has said Jamerson is the fastest player among the wideouts, while Rushing has been perhaps the most consistent at catching passes, which included a 21-yard touchdown catch from quarterback Tanner McEvoy during Sunday's open scrimmage. Sanders, too, has had his moments on the field early in the fall.
The play of Wisconsin's freshman trio certainly has caught the eye of quarterback Joel Stave, who is the frontrunner to be the team's starting quarterback ahead of McEvoy.
"There's no doubt they can all run pretty good and just purely having that ability to stretch the field can really stretch our offense and make us a more vertical passing team if need be," Stave said. "It can put a lot of pressure on the safeties in play-action passes.
"And then they've all been able to go up and get the ball in traffic and make contested catches. It doesn't matter how well you can get open if you can't catch the ball, and I think they've all done a good job catching it."
Rushing, from Miramar, Fla., said he had worked on his route running and speed as well as trying to learn the playbook in a relatively short period of time. He spent the summer learning from senior Kenzel Doe, his "Big Brother" in coach Gary Andersen's offseason program, and Rushing has been impressed with the entire freshmen group's ability to soak up teaching points.
"I think as long as we keep on working together and competing, we can do anything," Rushing said.
Wisconsin, no doubt, has a need for more pass catchers to emerge with Abbrederis' departure. Abbrederis caught 78 passes for 1,081 yards and seven touchdowns last year. No other returning receiver caught more than 10 passes. Now, it looks more and more as though the Badgers have enough firepower to collectively make up for Abbrederis' loss -- a thought that seemed preposterous during the summer.
"I think we can be very good spreading the ball around, getting two catches here, two catches there," Stave said. "Not so focused on one guy getting open, one guy's kind of the face of our passing game. I think we can be very balanced in the passing game."
More will be expected of Doe, Jordan Fredrick, Alex Erickson and Rob Wheelwright after the four combined to catch 28 passes for 299 yards without a touchdown last season. But they also won't be required to be go-to options in every game, which could allow for the balance Stave anticipates.
One of the other names to emerge from fall camp has been redshirt sophomore Reggie Love, who flashed his skills during Sunday's scrimmage. He caught a team-high three passes for 39 yards, including a 24-yard touchdown pass from Stave. Though he has just one catch for 19 yards in his career, 2014 could be a big year for him.
"It was tough last year just to watch the team on TV on road games," Love said. "It was tough to suit up knowing you're not going to get any playing time. All those things are frustrating. But you've just got to keep a good head on your shoulders and continue to work hard. All the older guys, they've been through that. They've been through waiting and being last on the depth chart. It's just how you respond, how you work hard the next day."
Love acknowledged the addition of three freshmen as talented as Sanders, Rushing and Jamerson had forced him to elevate his level of play if he wanted to see the field. And less than three weeks before Wisconsin's Aug. 30 season opener against LSU, at least nine receivers have an opportunity to earn meaningful playing time, including Love.
It's a scenario Beatty saw coming -- even if most others did not.
"Our goal wasn't to build for the future," Beatty said. "Our goal was to win today. Having seen these guys develop, I feel like they'll all take their game up a notch and be able to be where we need them to be come Aug. 30."
Follow Jesse Temple on Twitter
---