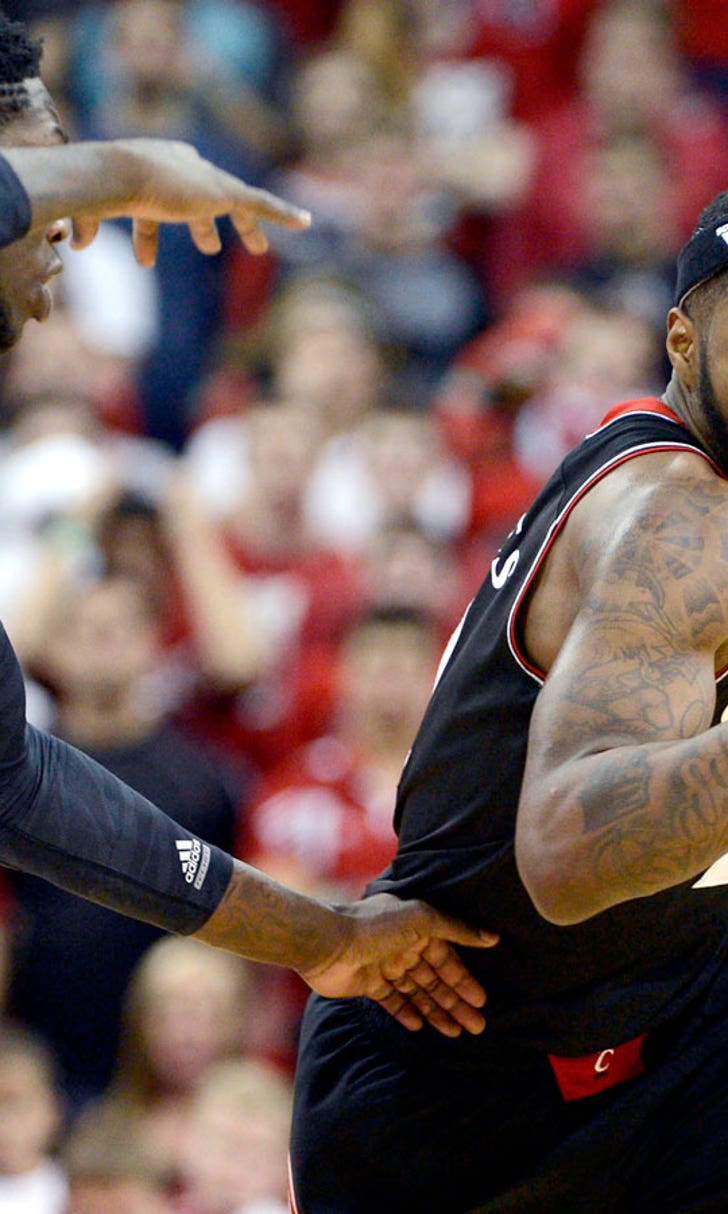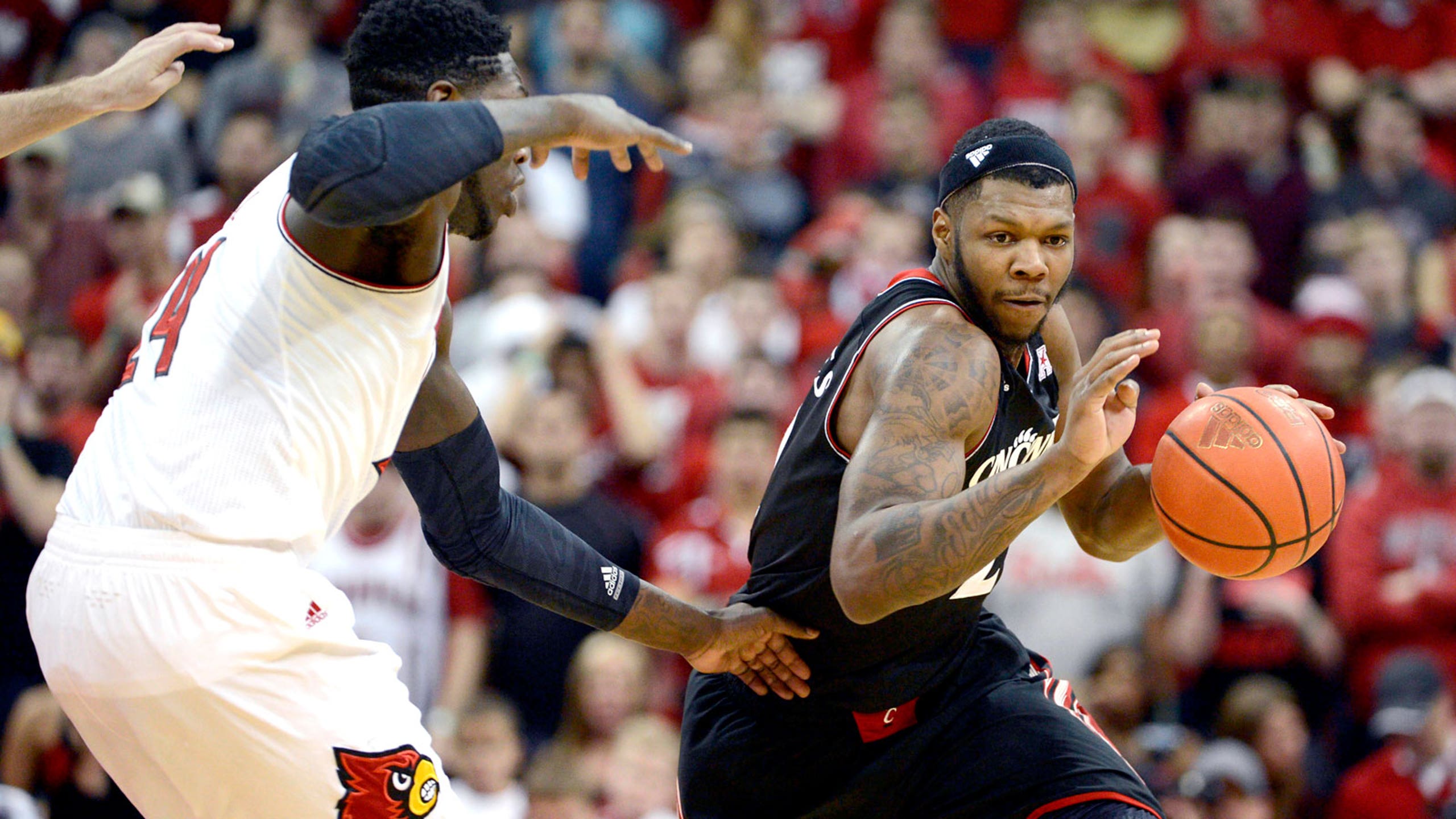 Louisville-Cincinnati Preview
BY foxsports • February 22, 2014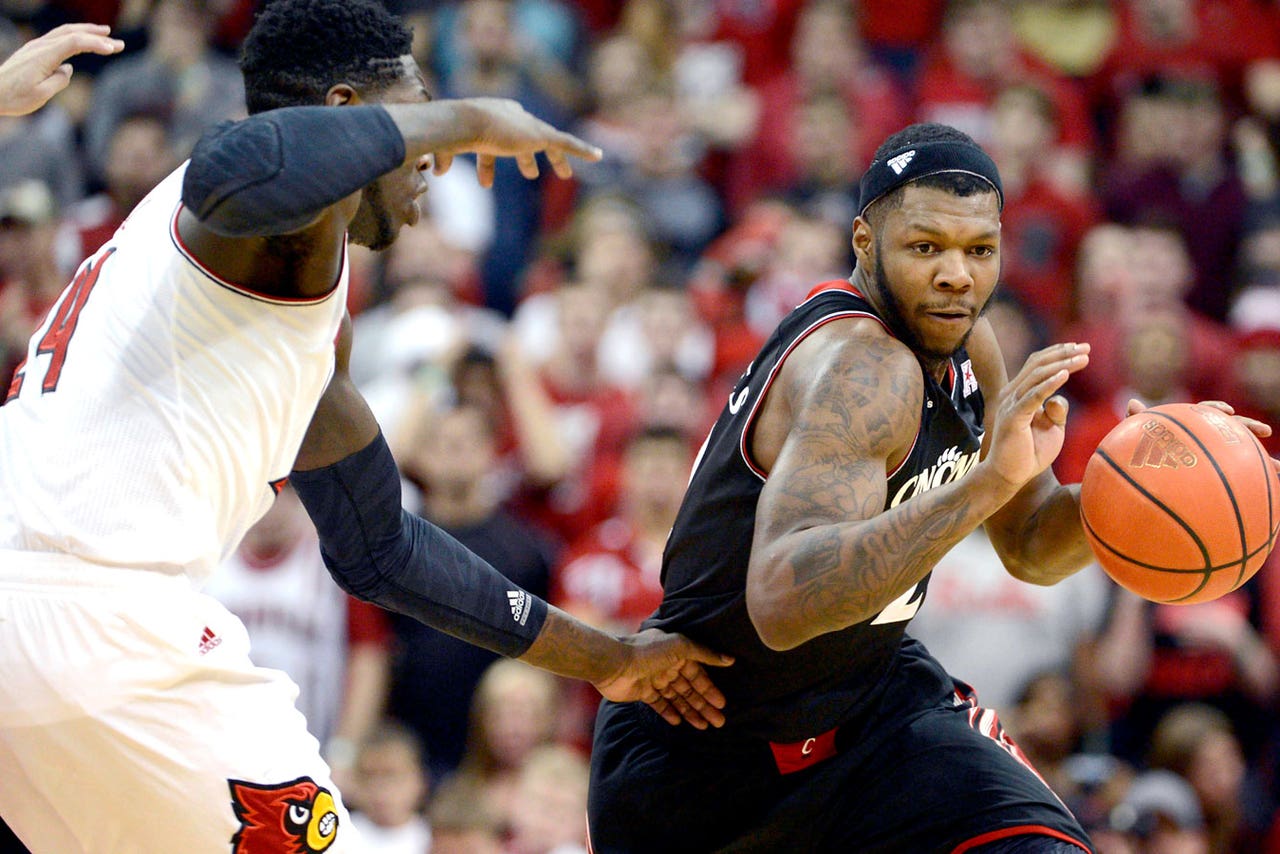 (AP) - Louisville knows that grabbing a few more rebounds could have made the difference against Cincinnati the last time the schools met.
The 11th-ranked Cardinals vow to be more aggressive on the glass in Saturday's road rematch after the No. 7 Bearcats outrebounded Louisville 36-25 in their 69-66 victory last month.
Senior forward Stephan Van Treese and redshirt freshman Mangok Mathiang understand that means making bigger contributions if Louisville (22-4, 11-2 American Athletic Conference) hopes to forge a first-place tie with the Bearcats (24-3, 13-1).
While the two have tried to meet those demands all season, trying to fill the void left by Gorgui Dieng's departure to the NBA, their improved play on both ends of the court has helped the Cardinals win five straight since losing at home to Cincinnati on Jan. 30.
Extending the run to a half dozen will take a little more against the Bearcats, who rank just ahead of the Cardinals in field goal defense (39.3 to 39.8 percent) in the league.
"We just have to rebound, because they outrebounded us as a team," the 6-foot-10 Mathiang said. "Every time we outrebound a team we end up with the victory, and that's the way we're going to win this game."
That has certainly been the case in Louisville's last three wins following an earlier stretch where a rebounding deficit factored in both of its league losses. The Cardinals edged South Florida 36-30 on the boards in Tuesday night's 80-54 victory, with Mathiang and Van Treese combining for 14 rebounds and 11 points - both within the statistical windows that coach Rick Pitino envisions for them.
Louisville's victory followed strong rebounding efforts against Rutgers (39-24) and Temple (43-32) that keyed routs by 48 and 24 points respectively. Though Houston is the only winning team Louisville has beaten during the streak - the Cardinals tied the Cougars 29-29 on the boards in that road win - it hasn't diminished a Cardinals run during which they've limited opponents to 40.8 percent shooting.
"We are starting to play the right type of basketball right now with a high number of assists, a low number of turnovers and by and large, pretty good defense," Pitino said.
The Bearcats shot 48.9 percent, made 17 of 18 foul shots and limited Louisville to two free throws in the final 5 minutes to win the first meeting after blowing a 17-point lead in the second half. Cincinnati leading scorer Sean Kilpatrick had 28 points, five rebounds and made all 11 of his free throws.
Kilpatrick hit six 3-pointers and scored 23 in Wednesday's 77-49 win over Central Florida, the 17th victory in 18 games for the Bearcats.
Coach Mick Cronin was pleased that Cincinnati held the Knights to 29.6 percent shooting after allowing Houston to shoot 53.3 percent last Saturday and SMU to shoot 54.3 percent in a loss Feb. 8.
"To do what we want to do, we have to be great defensively," Cronin said. "The guys committed to that tonight."
Cronin knows duplicating that effort against the Cardinals won't be easy, and doesn't expect his team to catch Louisville off guard the way it might have in the first meeting.
"We've got to have great humility and understand how great we're going to have to play to win," Cronin said. "If we don't, we're in trouble. We failed that test against SMU the second game. Now is another chance to understand that beating a team twice of that caliber is tough."
Kilpatrick is eager for the rematch and feels as though the entire Bearcats team welcomes the challenge.
"With us and them it's going to always be a Big East rival," he said. "We don't really lag back against anyone we're going to play. They're ready just as much as we are.
"I've been dreaming about this. This is something that really helps me and gets me motivated, especially late during the season. Having a big game like this, it's something that I really look forward to."
---