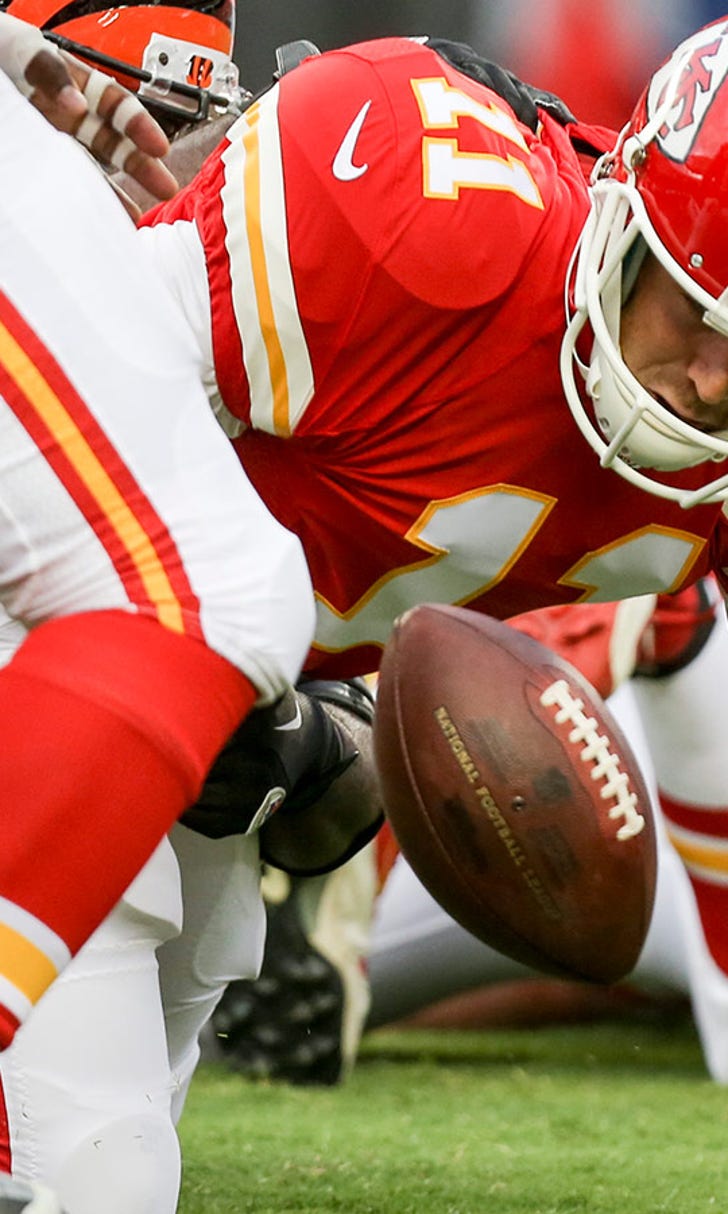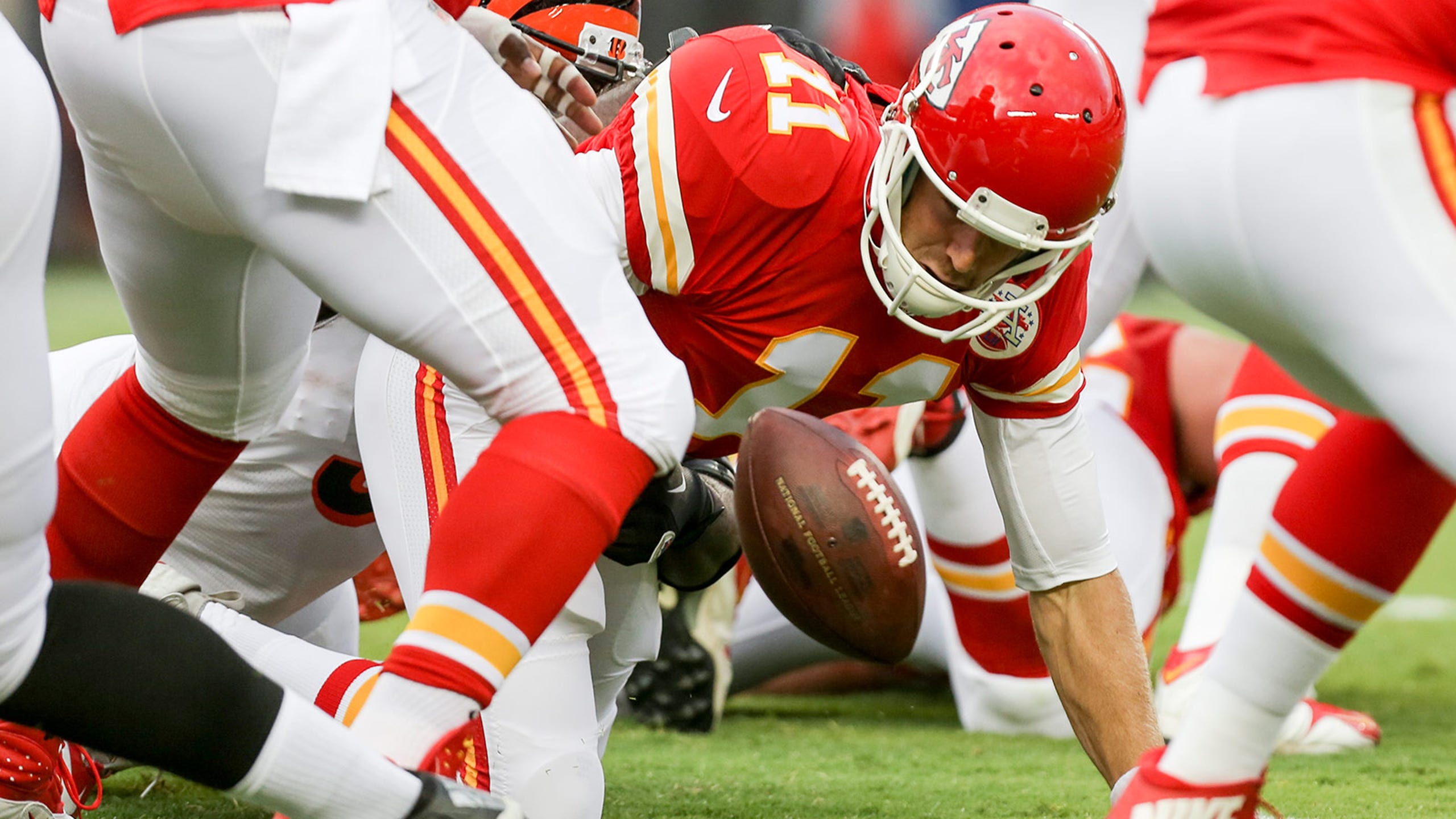 Look out below! After allowing six sacks, Chiefs' Allen says youth is not an excuse
BY foxsports • August 8, 2014
KANSAS CITY, Mo. -- To paraphrase Dennis Green once he'd built up a good head of steam, the 2014 Kansas City Chiefs are, more or less, what we thought they were at first blush. Good and bad, warts and all.
The combo of De'Anthony Thomas and special teams coordinator Dave Toub is going to be holy hell on wheels. When Bob Sutton pushes the right buttons, this defense will make all but the elite quarterbacks in this league (grumble, Manning, grumble) look positively dumbstruck. Jamaal Charles is Jamaal Charles. Knile Davis, when healthy, is getting a little closer to Charles quality by the day. Sean Smith is still probably the best cover cornerback on the roster. Travis Kelce can run and dance, then dance and run. Free-agent finds such as Albert Wilson and Malcolm Bronson just might have the chops to stick for the long haul.
Granted, it's Week 1 of the preseason. Or, as we like to call it, all stick and no dynamite. Surmise and assume at your peril.
But, oh, the niggles.
Receiving corps? Question mark. Still.
Secondary? Ask us when Eric Berry is good to go. Until then, hold your breath.
Quarterbacks? Two touchdown passes, three turnovers. Can't happen.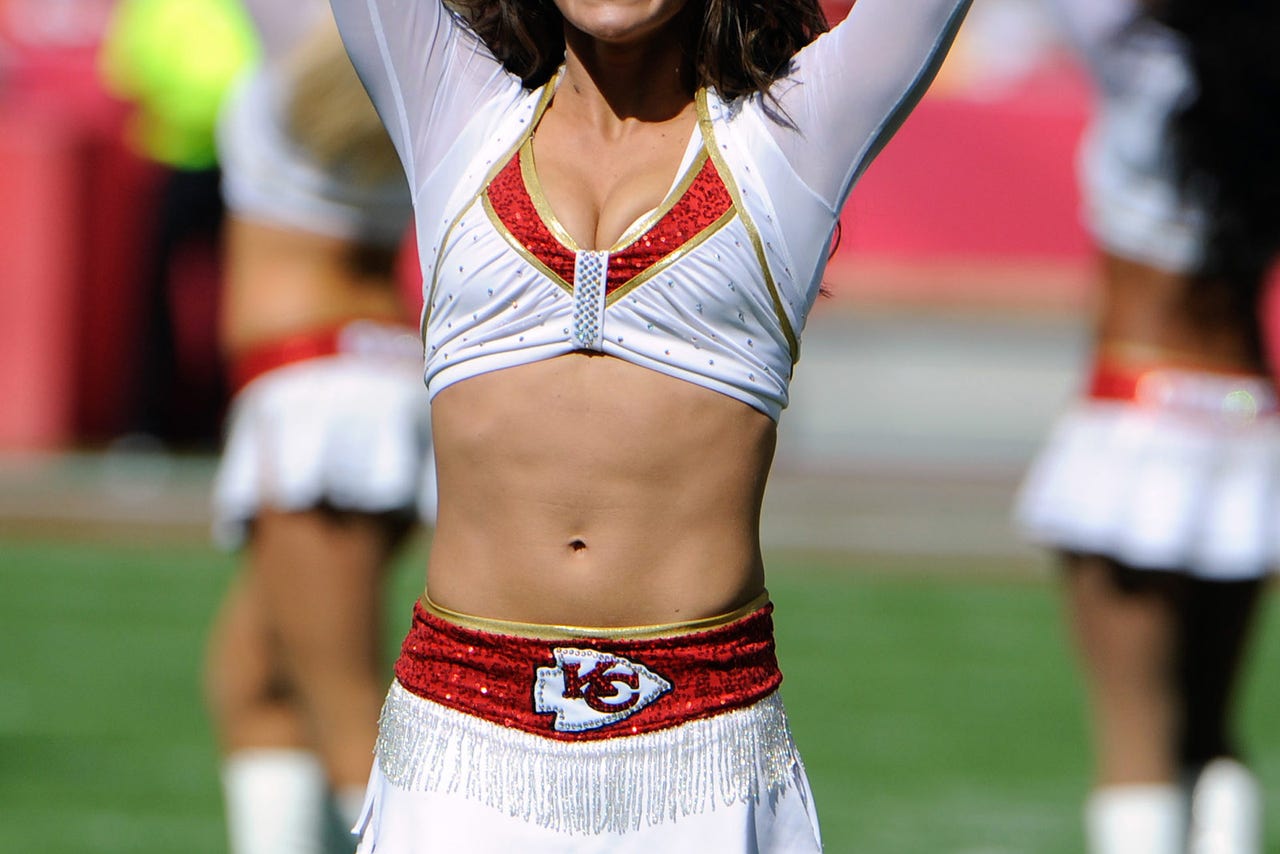 NFL CHEERLEADERS: Check out our gallery of sideline shots from around the league.
But of all the numbers that stood out from Chiefs 41, Bengals 39 late Thursday night -- a wacky contest in which the two clubs combined for four non-offensive touchdowns -- this was the one that really, really stuck:
Six sacks.
As in, allowed.
"From what I saw, I don't think anyone was getting beat physically," guard Jeff Allen told FOXSportsKansasCity.com. "(Cincinnati) did bring some different pressures, some different blitzes. We just didn't slide-protect the right way. So (it was) just mental errors."
And Thursday was, really, when you get right down to it, just a training exercise. But still:
Six sacks.
"(It was) a good way to see some things, bullets are really flying out here," Allen continued. "It's live action and it comes around, (that) experience, when you see those blitzes live a few times -- and then you know."
Strange night. Strange game. The first two quarters featured, from both teams, 51 points and a combined three non-offensive touchdowns  -- Thomas' 80-yard punt return, a 36-yard interception return by Smith and a 40-yard pick-six by Cincinnati's Dre Kirkpatrick. Bengals quarterback Matt Scott was the poster child of the second half by losing his lunch in front of everybody, then coming back to throw a touchdown pass a few minutes later.
"It was kind of weird," rookie guard Zach Fulton offered. "But a win is a win, like (they) say. So everything's good."
Not everything. Offensive line? Work in progress. Accent on the "work."
"Just got to get in rhythm sometimes," said Fulton, who made his preseason debut as the Chiefs' starting right guard. "And it started showing up later on when we were in there. That's kind of how it is, sometimes."
In the (brief) battle of mostly-starters versus mostly-starters, the Bengals outgained the hosts in the first quarter, 109 yards to 28, and in first downs by a margin of 6-2.
The Chiefs piled on almost as many yards in the final 90 seconds of the first half -- an 80-yard drive capped by tight end Kelce's 69-yard catch-and-run score -- as they did for the previous 13 minutes and change (112).
Yes, there are caveats up front. Or qualifiers. Or whatever. Fulton is a baby. Allen leads the first-team line in career NFL starts, with 27. Second-year left tackle Eric Fisher is on the mend after various offseason shoulder and hernia issues and saw limited contact through the first two weeks of camp. But watching Alex Smith get scrunched from his blind side -- Fisher's side -- and stripped of the ball by Robert Geathers on a first-quarter sack-plus-fumble deep in Chiefs territory was Arrowhead Nation's worst nightmare, played out in glorious Technicolor.
"Even with the sack, I think he did a good job protecting," Allen said of Fisher. "It's just one of those small things. And it's not always one guy's fault -- it's a collective group.
"You do your best to try and stay in front of the guy, try to wait for the ball to get off, but he slipped off. (Fisher) was fighting, so that's all you can ask for."
Geathers is 30, a salty vet; he's been turning signal-callers into his personal accordions since Trent Green was taking snaps here. Fisher is 23. The average age of Thursday's starting offensive line was 24.
"It's obvious that we're young -- I know that," Allen said. "But that's not going to be an excuse for us if we don't do well. We want to go out and dominate. You can control what you can control. You can control going out each week and competing and trying to finish guys and dominate.
"Our expectations are really high. That whole 'young' factor, that plays no role in what we have in the future."
Fair enough. But it's the present that gives you heartburn.
You can follow Sean Keeler on Twitter at @SeanKeeler or email him at seanmkeeler@gmail.com.
---