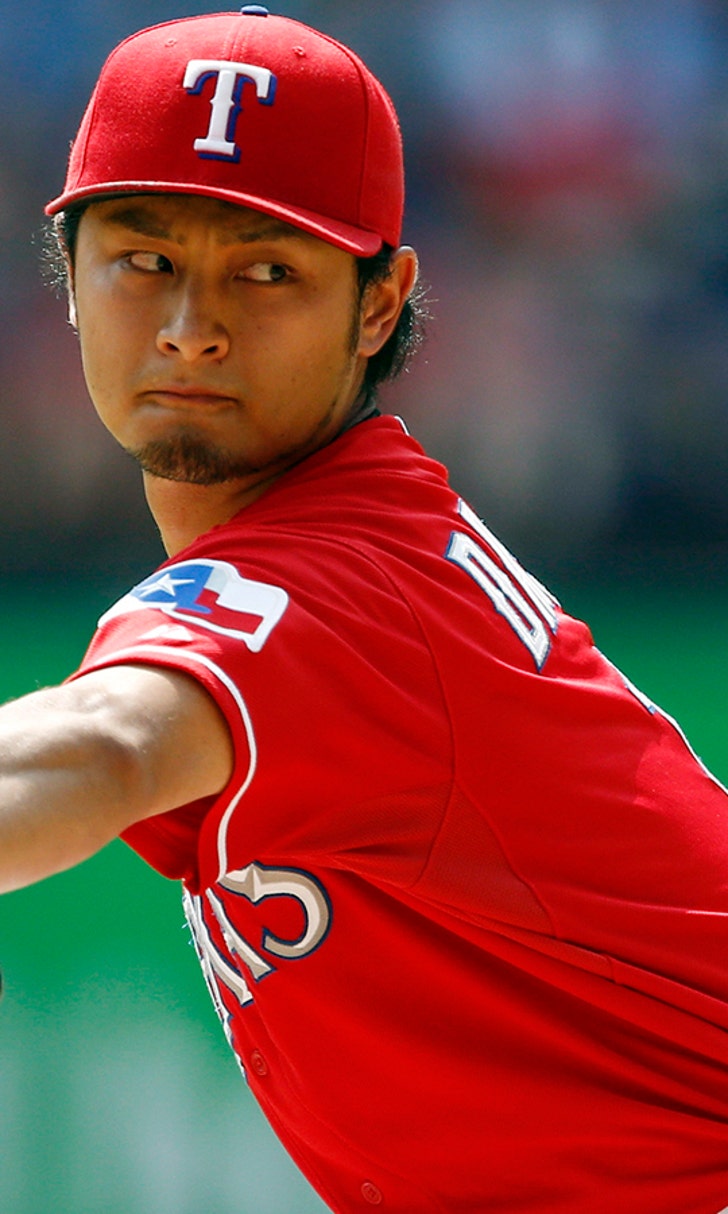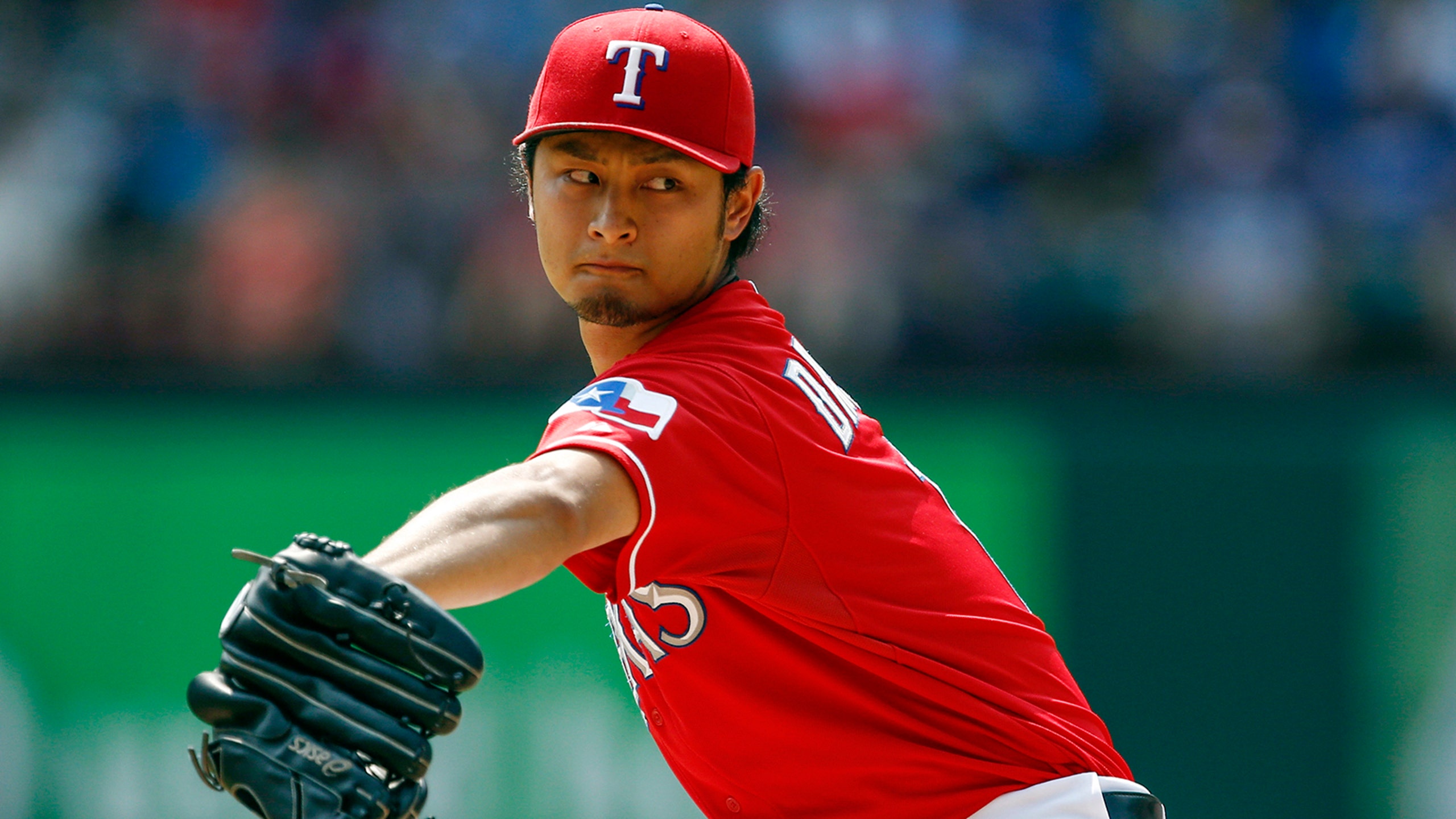 Little room for improvement for Rangers Darvish
BY foxsports • February 18, 2014
SURPRISE, Ariz. - When it comes to Texas Rangers ace Yu Darvish, finding room for improvement after his 2013 season isn't an easy task.
In his second year with the Rangers, Darvish won 13 games, posted a 2.83 ERA and led the majors in strikeouts with 277. If he wasn't on the losing end of four 1-0 decisions his second-place finish in the American League Cy Young voting may have been a first-place finish.
But as Darvish enters his third camp with the Rangers, there's even a little room for the 27-year-old to improve – fastball command.
It might not be that easy though and the Rangers know it. They'll gladly take what they get with Darvish.
"The only area I'd like to see him improve on his command of the fastball," Texas Rangers manager Ron Washington said. "Other than that Yu Darvish is a top-notch pitcher. I'm certainly not going to put anything in his head other than the fact that 'Hey I'd like to see you command that fastball a little more.' That's it."
Washington believes that Darvish may be a victim of his own success. In 27 of his 32 starts last season Darvish topped the 100-pitch mark. His pitch count was high because of the strikeouts and because opposing batters had trouble putting the ball in play against Darvish, and instead fouled off pitches.
Darvish, who threw to hitters for the first time this spring and talked to the media Tuesday, hinted that he doesn't think fastball command will be an issue.
"You'll probably see during the course of the season how much I have improved," Darvish said.
Washington has already penciled in Darvish as his Opening Day starter.  He looks slimmer this spring than he did last year but said he's only lost about two pounds. He was listed at 225 pounds last season.
Darvish did tweak his workout routine this offseason. He cut down on lifting heavy weights. He struggled last September with nerve irritation in his lower back and that problem continued in the offseason until he adjusted his lifting program.
He said Tuesday that no part of his body was hurting and that he's healthier and physically fine.
His comfort level with his team is also high.
"I'm more relaxed and I can do many things at my own pace," he said. "I'm aware of what's going on and I think people know me a lot better than in the past. I feel more relaxed this time."
That's already showing. Pitching coach Mike Maddux said he thought Darvish was ahead of some of the other pitchers in camp and was impressed by the work Darvish put in this winter.
Maddux isn't sure that there will be a significant dip in Darvish's pitch count. Like Washington, Maddux thinks it's because Darvish's stuff may be too good.
"We hope for forward contact instead of side-to-side contact," Maddux said. "It would be lovely to throw a pitch and have a guy put it in play and get an out. It's a testament to stuff. I think a lot of guys who do have low pitch counts generally don't have the stuff that some guys have."
---