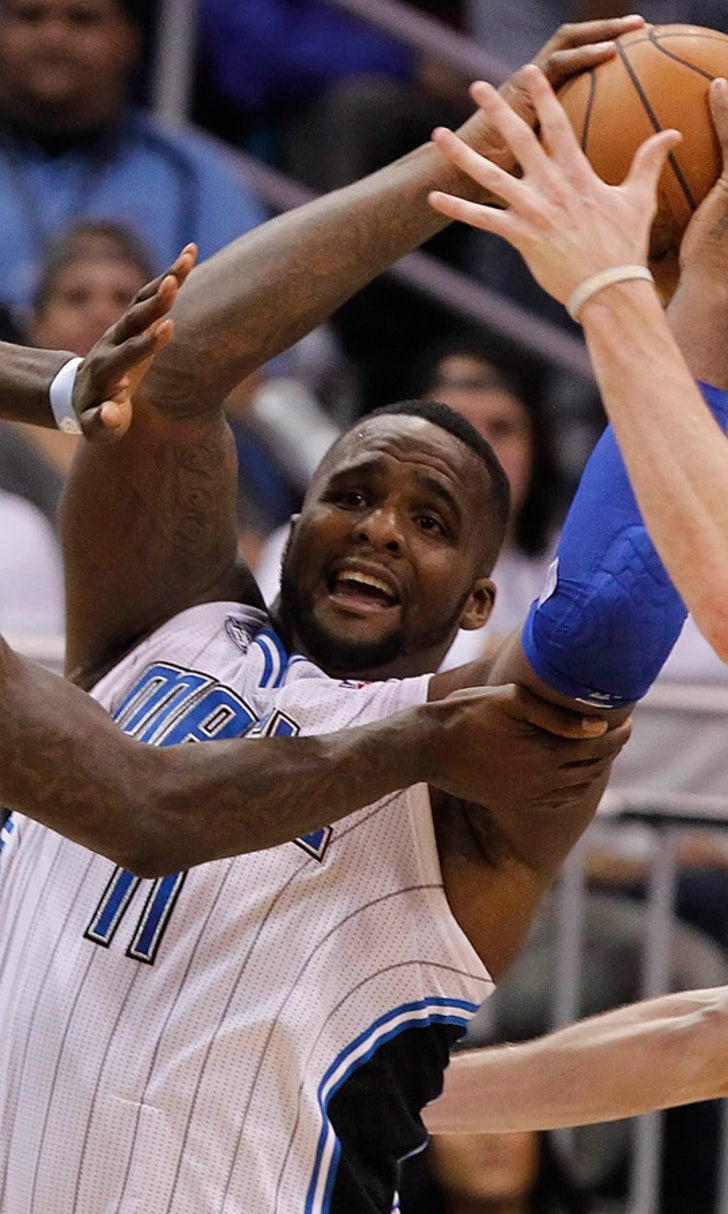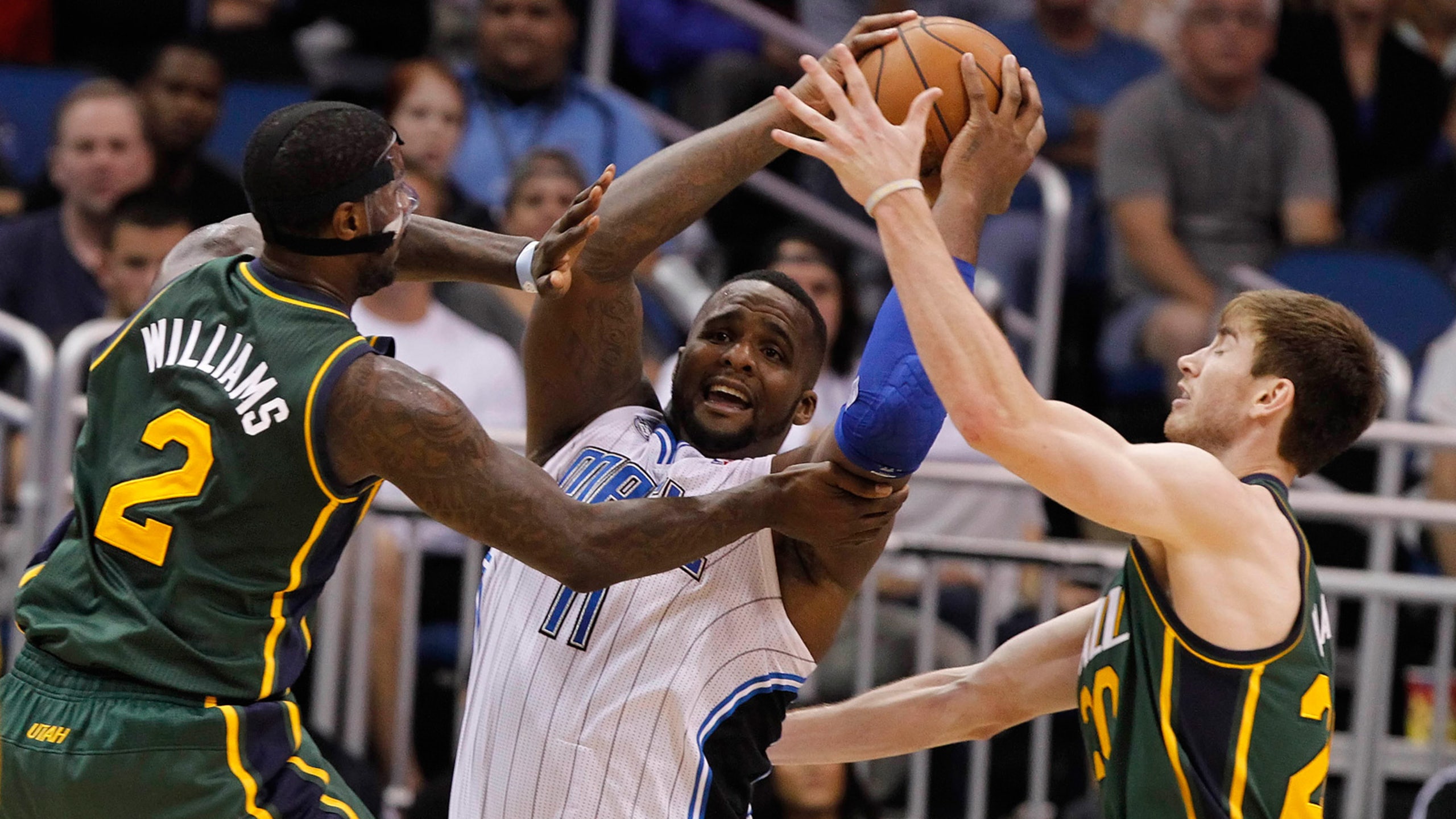 Little goes right for Magic against Jazz
BY foxsports • December 18, 2013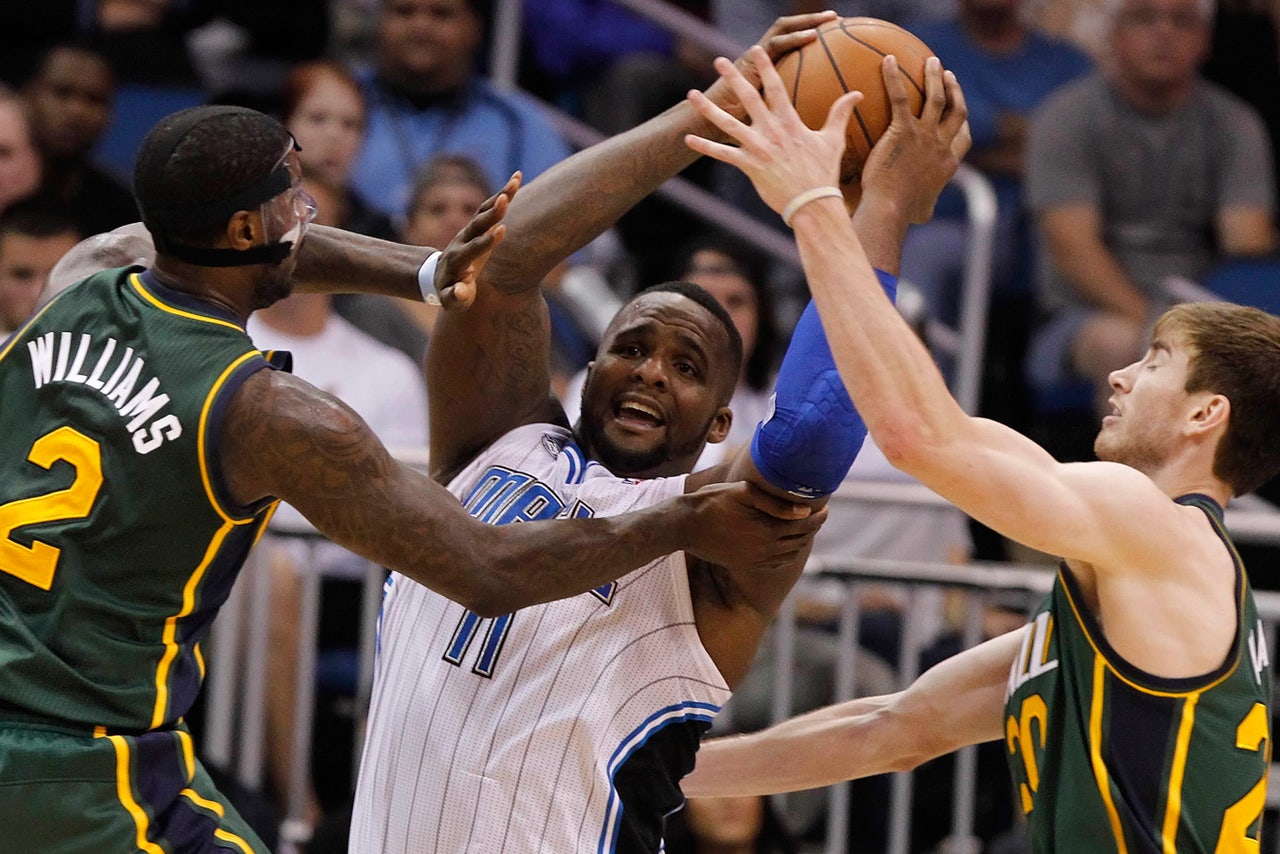 ORLANDO, Fla. -- It was a rough night all the way around for the Orlando Magic.
Jameer Nelson got whacked in the nose by a stray elbow. Glen Davis banged knees with a Utah Jazz player, crumpled in a heap and then got run over by an official while trying to get up. Nikola Vucevic had three shots blocked at the rim and looked visibly frustrated. Victor Oladipo was nowhere close to being the best rookie on the floor.
Worst of all, Arron Afflalo could not be found on the premises.
After capturing a low-scoring, grind-it-out game Monday night at Chicago, the Magic dropped an almost identical style of contest Wednesday night to the Jazz. With Afflalo too sick to answer the call, their offense seemed equally under the weather in an 86-82 loss to a team ranked 26th in points allowed per game and last among 30 teams in defensive field-goal percentage.
"You have to have guys step up," said Nelson, who missed an opportunity in the closing seconds to hit a shot which would have sent the game into overtime. "And I felt guys did that, at least in terms of playing through mistakes and sticking together. We're down 22 points (a game) with him out. It's tough."
The only person to record Afflalo-type numbers was Jazz rookie guard Trey Burke, who knocked down four 3-point field goals on his way to 30 points. Aside from flourishes by Nelson early in the third quarter and E'Twaun Moore early in the fourth quarter, the Magic appeared lost at sea -- or, to be more precise, in the painted area.
Seldom does a team miss 33 of 48 shots near the rim. But that's what they did in what was supposed to be a winnable game to start a home stand which runs through New Year's Eve.
"Obviously we miss Arron," coach Jacque Vaughn said. "But I think we got some good looks and looks at the rim. You've got to give their defense credit. They contested shots at the rim also."
Tobias Harris, who returned less than a week ago from a nagging injury to his left ankle, started at small forward in place of Afflalo. He finished with 14 points and 10 rebounds, but that all came in the first three quarters. The only numbers he registered over the final 5:59 were two missed shots and a turnover.
"I wouldn't say I was winded," he said. "But I was a little bit tired out there. I'm not going to lie."
Harris caught everyone, including Magic management to some extent, by surprise with his scoring ability after being acquired from the Milwaukee Bucks in February. But what happened last season carries no weight now with Vaughn.
"At the end of the year, we didn't have Jameer, we didn't have Glen, and we didn't have Arron," he said. "He hadn't even played with Glen. And to miss basically this entire year thus far but a few games, he's learning to play with teammates. He's learning where he fits in with us and how the team fits around him as well. There's a lot of room, a lot of time for us to grow together. And it's going to take some time for him to get back in a comfortable rhythm and to understand his role with this team."
Offense can be a fickle thing. Two nights earlier, Burke missed all but one of his eight shots in 31 minutes at Miami. Against the Magic, he looked like the national player of the year at Michigan who often tormented Oladipo's Indiana teams.
"When he's comfortable, he's very effective, as you all could tell," Oladipo said. "After he hits the first few, he has a rhythm and that's all she wrote from there. It's just like in college. When he has a rhythm and it feels good, it's going to go in."
Nelson had that kind of feeling when Vaughn drew up a play for him with 10 seconds to go after the Jazz were called for a shot clock violation. But 6-foot-10 Derrick Favors, who was a thorn in Vucevic's side all night long, altered the shot enough to where it bounced harmlessly off the rim.
"I got the shot I wanted," Nelson said. "We executed well. I just missed the shot. I'll take the same shot the next time and try to make it."
It was all Oladipo could do to keep from crumpling a stat sheet which told his 1-of-12 shooting woes into a ball.
"You can have as many shots as you want," he said. "But if you shoot the ball and it doesn't go in, it just doesn't go in. You've just got to keep shooting."
Asked what advice he gave Oladipo afterward, Vaughn said: "Go get some liquids in you, get a good night's sleep, come to work tomorrow. You've got Sacramento (on Saturday night) and a tough backcourt you've got to guard against. Life goes on, and here we go."
---