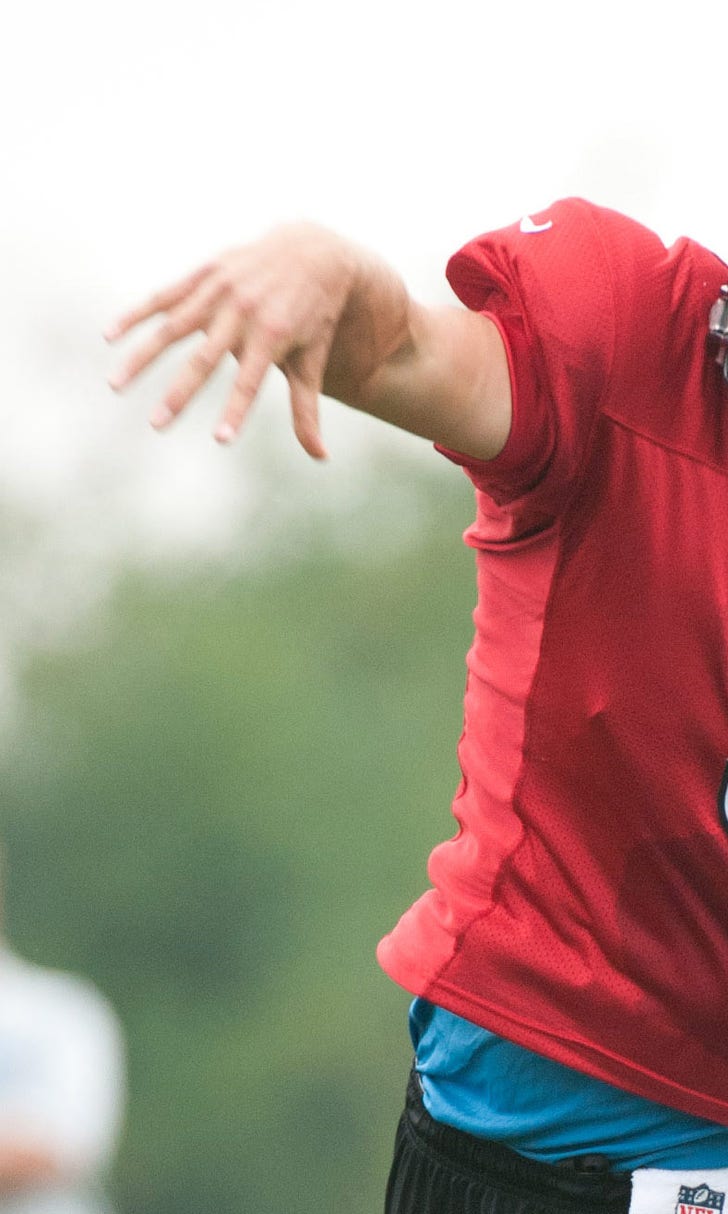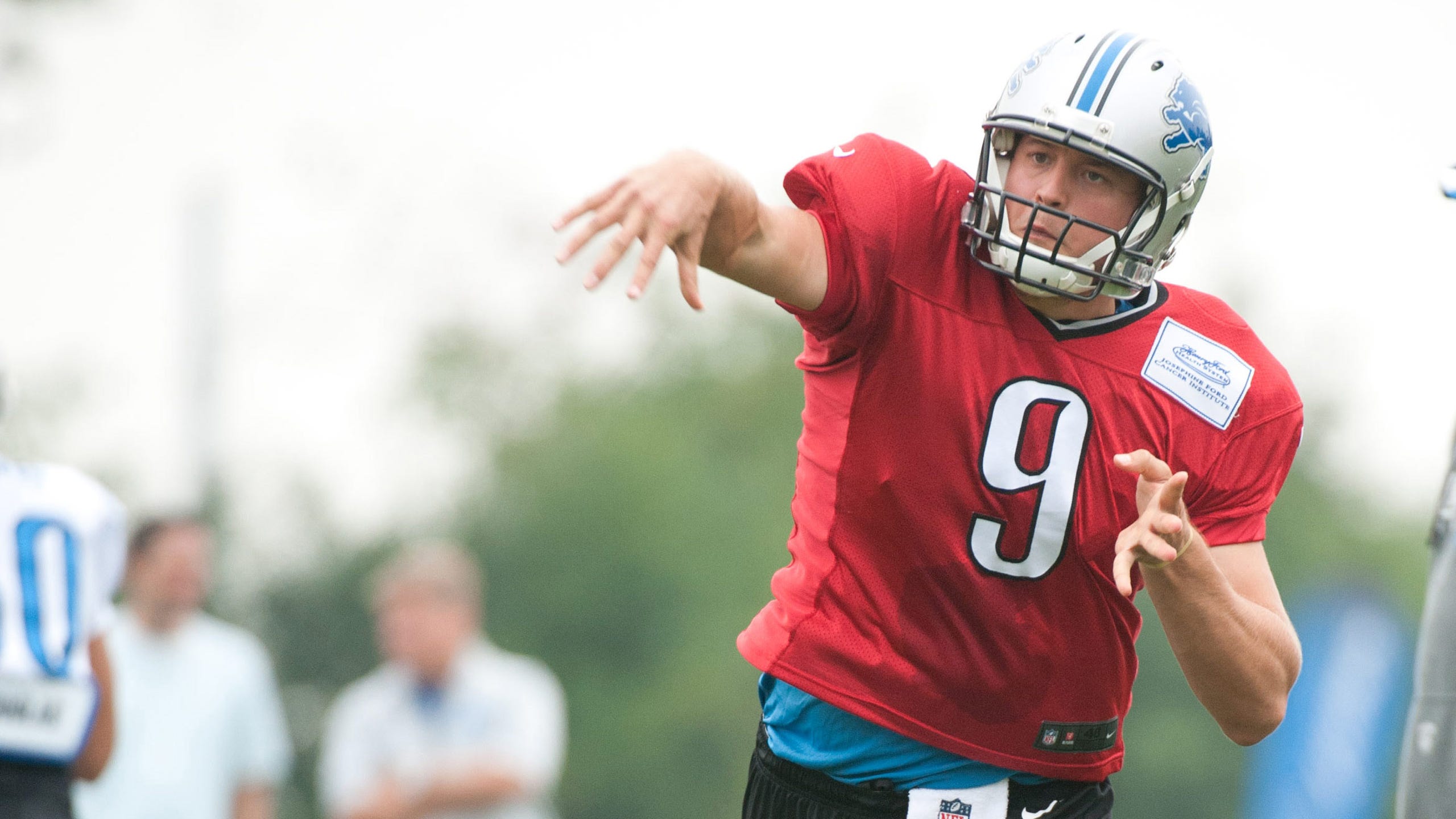 Lions settling into new offensive system
BY foxsports • August 7, 2014
ALLEN PARK, Mich. -- Two days before the preseason opener, the Detroit Lions are settling into their new offensive system under coordinator Joe Lombardi.
It remains a work in progress with some inconsistencies along the way, but Lombardi pointed out one positive following Thursday's practice concerning his quarterback, Matthew Stafford.
"Knock on wood, he hasn't thrown one interception in a team or 7-on-7 period all camp," Lombardi said. "That's a credit to him and the work he's done."
As for the offense in general, Lombardi admitted there's still some issues to sort out, which is only natural for the second week of training camp, even for teams not adjusting to a new system.
"It's never where you want it to be, but I'm encouraged by our progress," Lombardi said. "As a coach, you always kind of see the problems. It's just little details the guys are trying to learn and are learning. I feel good where we're at."
The Lions are known for their passing game with Stafford and receiver Calvin Johnson, along with newcomers Golden Tate and Eric Ebron, but Lombardi made it clear that he's looking for a little more balance, at least when it's needed.
Lombardi used the term "flexibility" to describe what he envisions for this offense.
"If we've got to pound the ball to win the game in four-minute offense, we want to be able to do that," he said. "We've got the weapons to spread it out and throw the ball around a little bit.
"It's flexibility, doing whatever it takes to win the game."
The Lions play their first exhibition game Saturday night at Ford Field against the Cleveland Browns.
The perception is that most coaches don't want to reveal too much in the preseason, but Lombardi suggested that's not necessarily true.
"I think that concern about showing too much of your offense is a little overblown," he said.  "There may be one or two things you want to save for the regular season, but for the most part we're going to go out and institute the offense that we've been practicing.
"It's going to be a lot less game-plan specific ... (but) it will give you a flavor at least."
Ebron, a hybrid tight end/receiver who was the Lions' first-round draft pick, has been out the last two days with an undisclosed injury and isn't likely to play Saturday.
Lombardi, a former quarterbacks coach for New Orleans, doesn't expect Ebron immediately to be what tight Jimmy Graham is to the Saints' offense.
However, Ebron had been carving out a distinct role for himself before the injury.
"He's got a lot of natural instincts," Lombardi said. "We're throwing a lot of stuff at him. Every week, you can kind of see his comfort level increase. When that happens, you see his performance get better.
"He's going to be a concern for defenses. He's going to be a big part of us being successful."
---