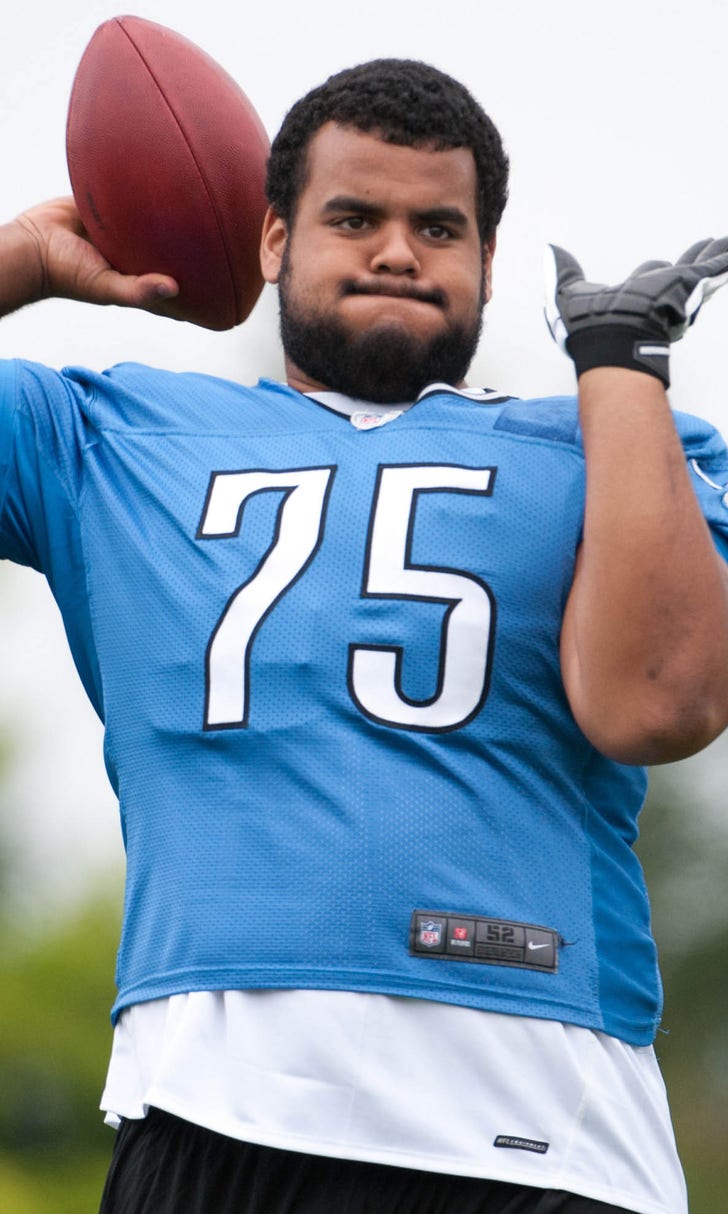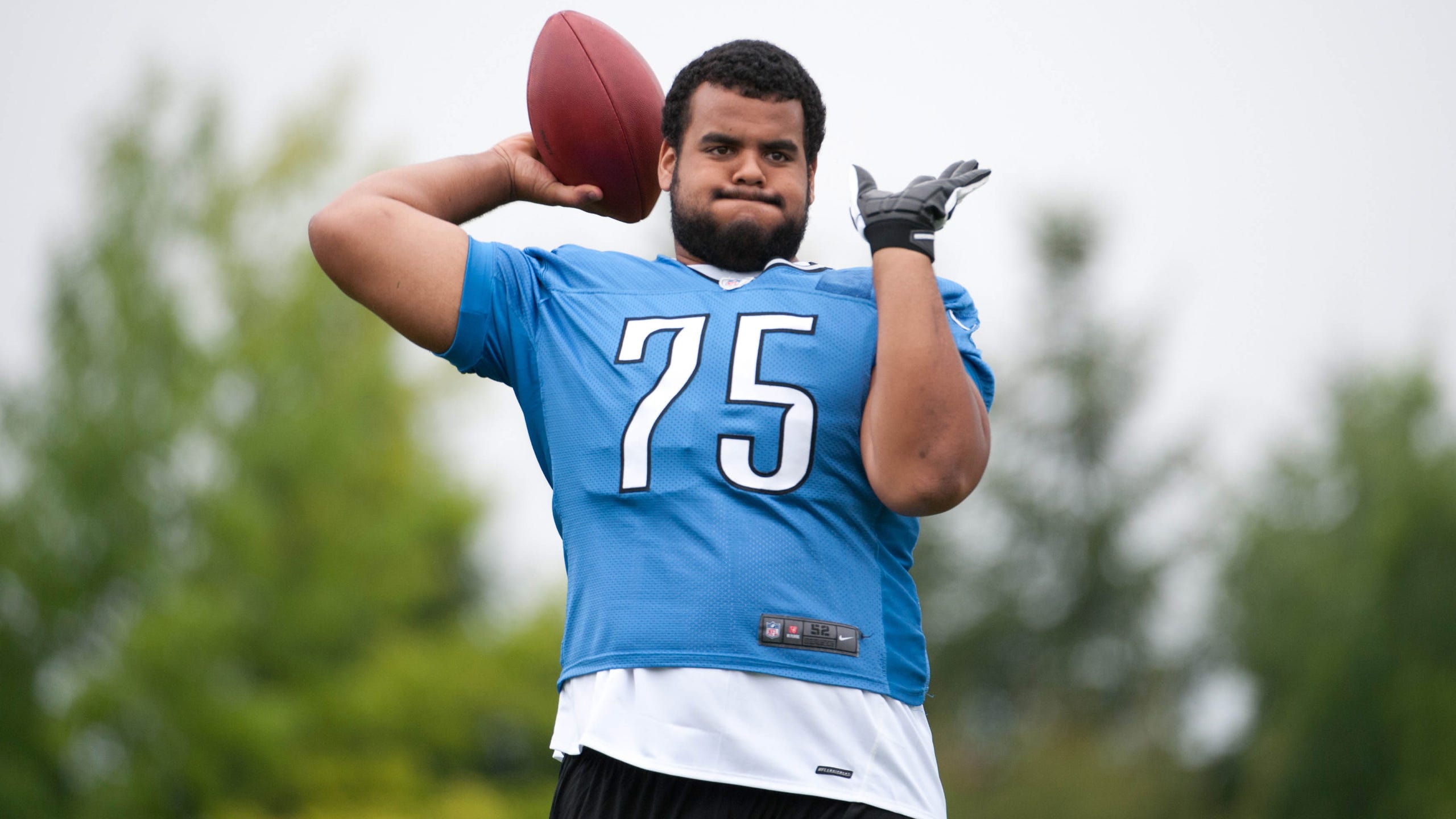 Lions Notes: Warford more confident in second year
BY foxsports • August 2, 2014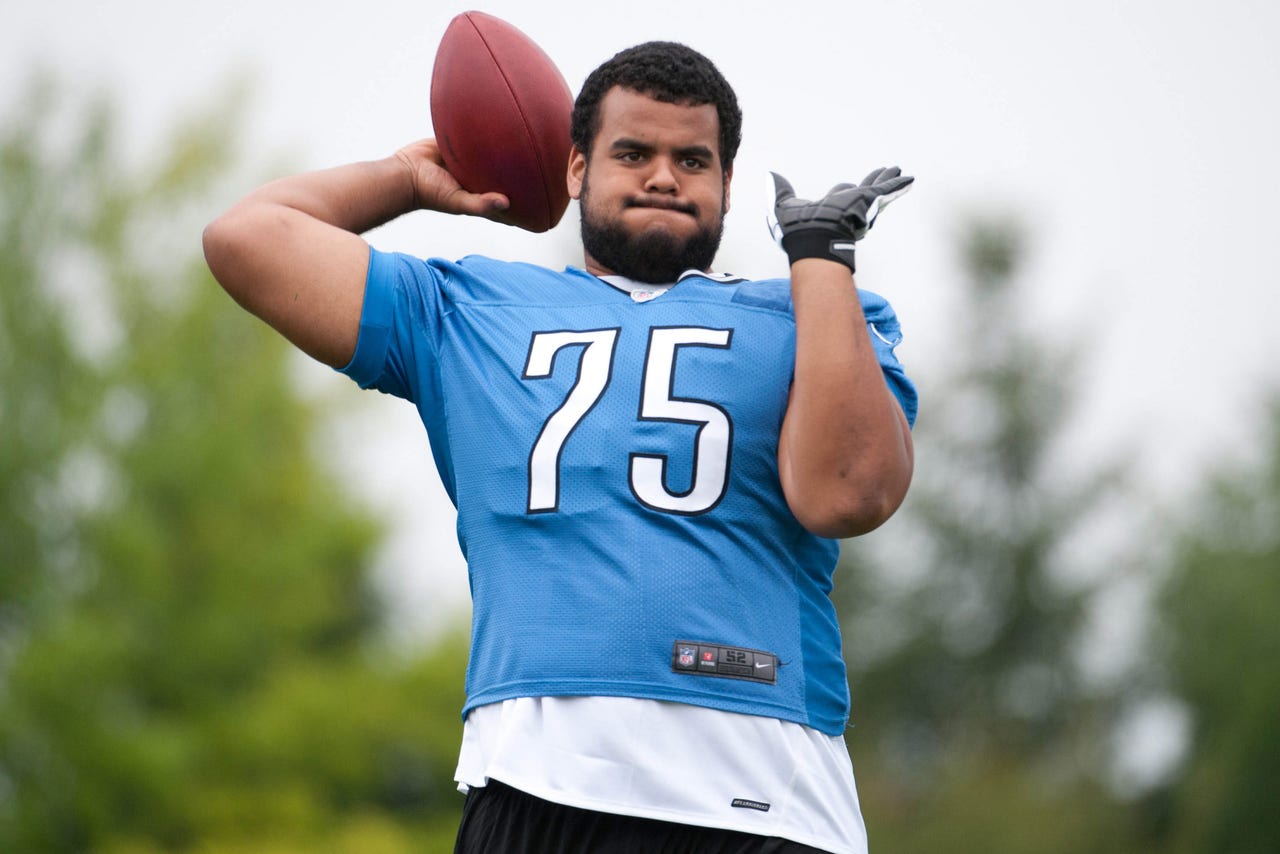 ALLEN PARK, MICH. -- It's hard to believe, but last year, Larry Warford wasn't sure he belonged in the NFL.
Warford was a rookie out of Kentucky that the Lions took in the third round of the 2013 NFL Draft.
Warford more than performed, starting all 16 games, being named Pro Football Focus' offensive rookie of the year and making the Pro Football Writers of America All-Rookie team.
Now in his second training camp, Warford feels very different than how he felt in his first camp.
"Compared to last year, it's like a 180," Warford said. "I was pretty stressed last year about everything, adjusting to so many things as far as talent level, learning a new offense, all that. It was tough. I was pretty down there for a while last year. But this year it's a little bit more light for me."
Veteran center Dominic Raiola can see the difference in Warford already.
"I think just more comfortable mentally than he was last year," Raiola said. "We like to see the progression from his rookie year, which was a big rookie year, to what he's gonna do this year."
Although he wasn't here last year, new head coach Jim Caldwell likes what he's seen from Warford so far and is expecting even more.
"I don't think there's any question that he's going to get better because there's not too many guys that have gotten the amount of playing time he's gotten that don't get better," Caldwell said. "He'll continue to get better. Not only that, but he has the attitude to do so."
Warford already knows what he wants to improve.
"Going into this year, I really just wanted to be a master of the playbook, knowing everything, understanding everything, not relying on Dom as much as I was last year," Warford said. "Because I relied on him for almost all the calls last year. I want to be the one to be able to decipher what we're supposed to do, be able to make the calls, just for myself, not for the line."
It's also big for Warford that he now has veteran status with a year under his belt.
"I feel great. I'm so much more happy," Warford said. "Our veterans weren't hard on us but I'd still complain about some of the stuff I had to do last year. I took it well, for the most part. It just sucked being a rookie sometimes. But this year I get to tell people what to do."
Even though he has a new head coach, Warford said that the adjustment has gone well.
"It's going really smoothly," Warford said. "Caldwell, he's a great guy. I think the whole team has taken to him really well, everybody respects him and he's a really fair coach, honest with us. He treats everybody really fair and like a man. Everybody really appreciates that."
PREPARING FOR GAME DAY
In a week, the Lions will be at Ford Field for their first preseason game.
To get ready for that, the Lions' practice Saturday was run like a game day.
"It gives them an opportunity to feel what it's like to come out of the locker room," Caldwell said. "We send them in flights. All the pre-game operation we went through. We shortened everything but then also went through all the different substitution patterns, in terms of all our kicking game, first team, second team.
"We tried to isolate some situations toward the end of the scrimmage. But other than that, we kind of let the scrimmage go the flow of the game so they could get accustomed to who goes in, who comes out. That's what the mock game is for."
The Lions had NFL officials to make it even more real.
"I thought overall the rhythm was good, the pace was good," Caldwell said. "We didn't have any delay of game penalties or anything of that nature so it showed that the guys were able to get the plays, communicate them to their teammates in a timely manner."
Receiver Golden Tate thought everything went well.
"I'm really pleased with the practice we had," Tate said. "We're running around, playing fast. We still have our mistakes that we need to iron out but overall, the effort was there. We just gotta start knowing the offense, knowing the defense a little better and being more detailed. I'm excited about where we're headed."
TATE'S BIRTHDAY
Tate turned 26 Saturday, which did not escape the fans, many of whom wished him a happy birthday.
"It's a lot of fun," Tate said. "I had a great surprise. My girlfriend ended up surprising me, coming across the country, so it's been a great start."
DAY OFF FOR CJ
Calvin Johnson did not participate in practice, although he was talking to his teammates on the sidelines.
Caldwell said they were just taking precaution with Johnson, who had off-season knee and finger surgeries.
---