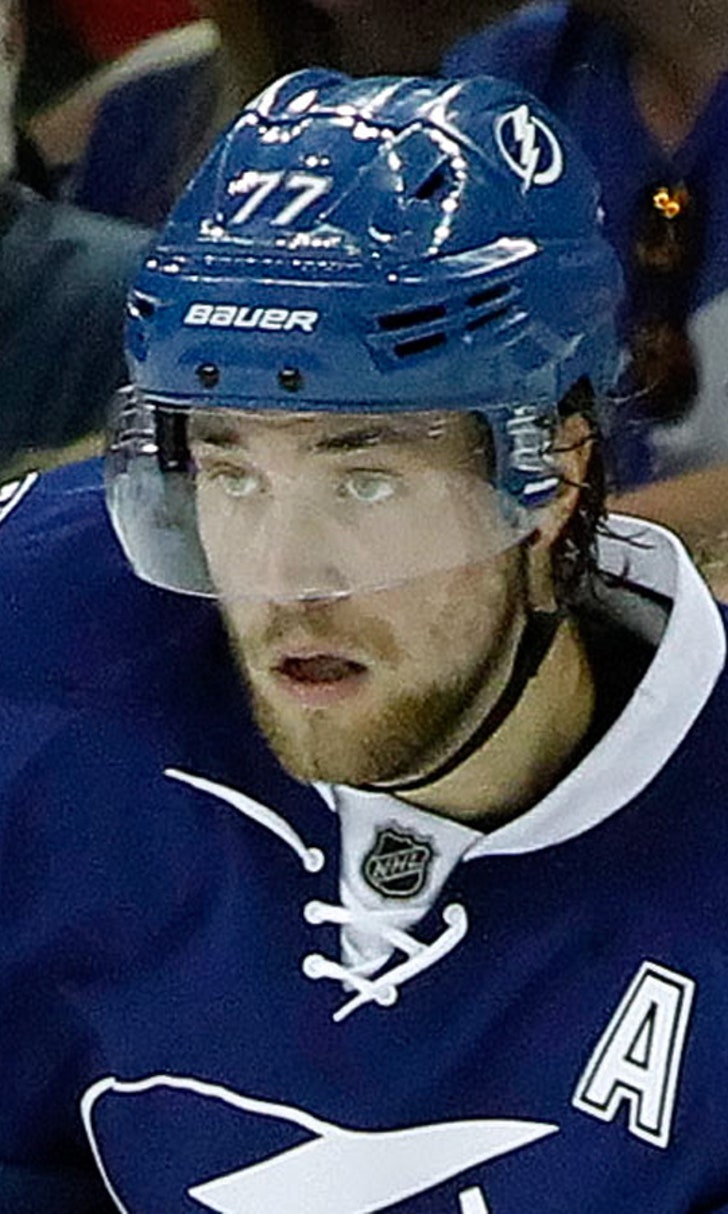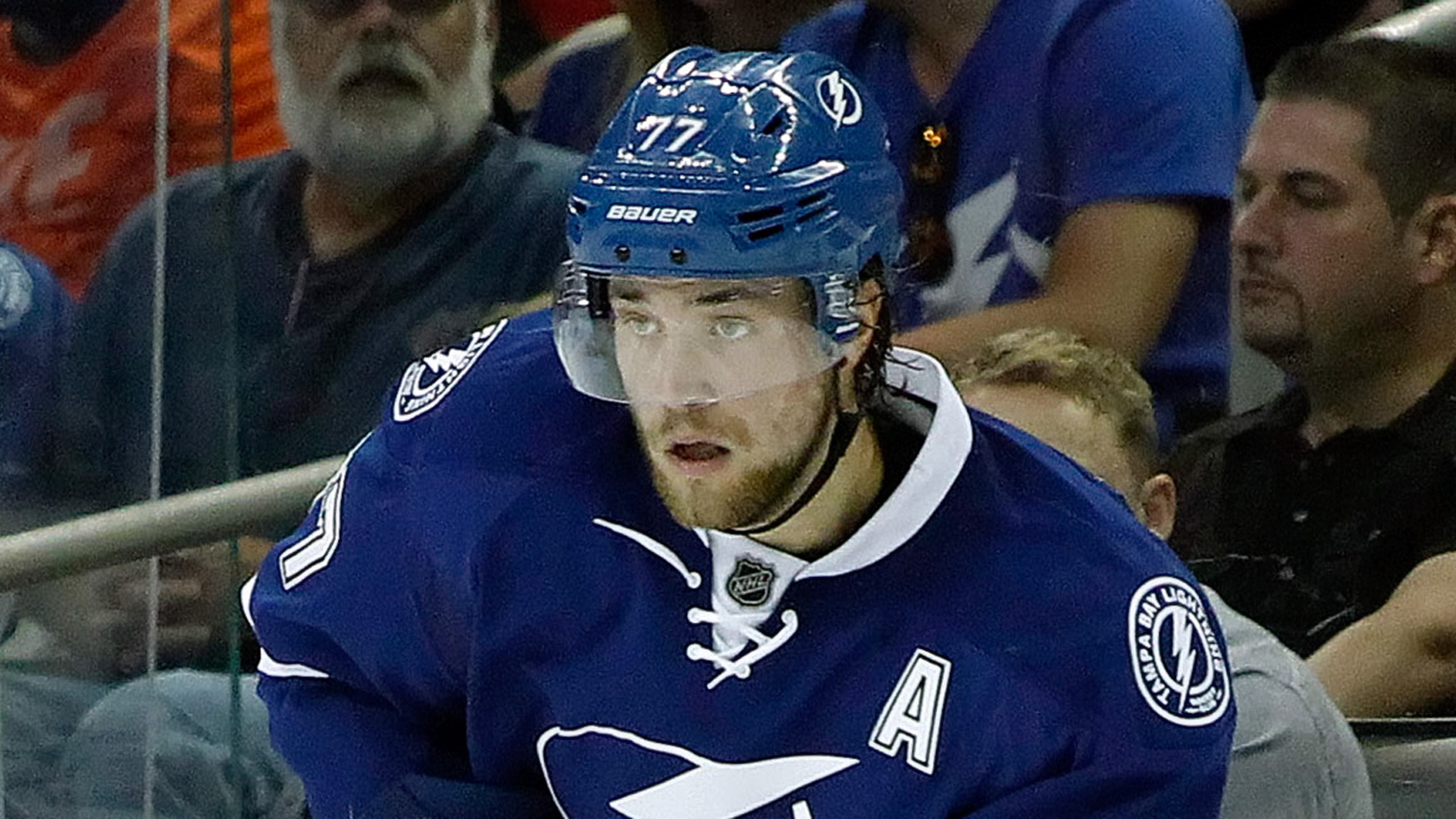 Lightning's Hedman trying to stay positive as he sits out with broken finger
BY foxsports • October 28, 2014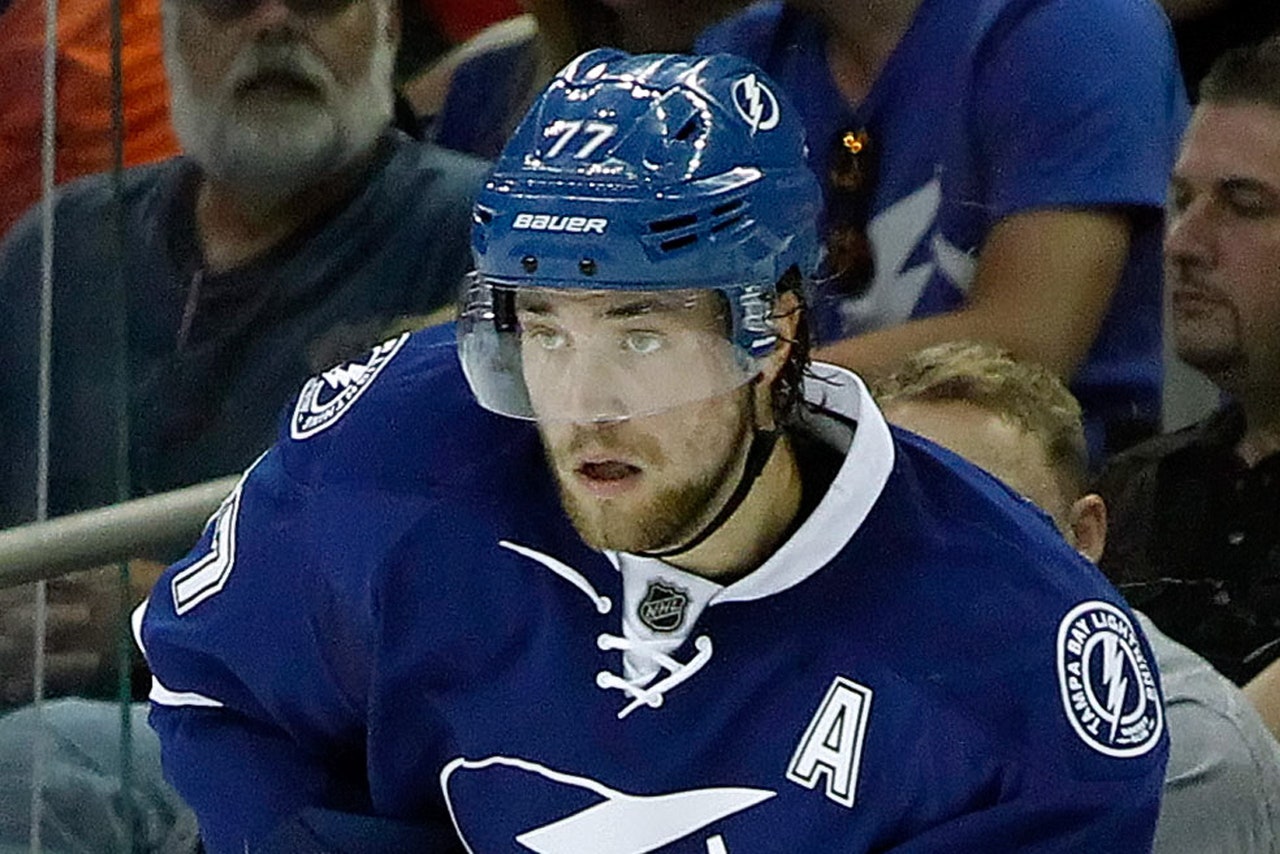 TAMPA, Fla. -- Tampa Bay Lightning defenseman Victor Hedman, expected to miss four to six weeks after sustaining a broken finger in his right hand, will see a doctor Thursday to determine how long he'll need a cast. Until the cast is removed, he's limited to off-ice conditioning.
Hedman, 23, sustained the injury in a victory over the Vancouver Canucks on Oct. 18. He underwent surgery Oct. 21, and he was seen at Tampa Bay's skate Tuesday morning at Amalie Arena observing to the side while wearing a blue hoodie and a Tampa Bay Buccaneers cap.
"For me, it's a step back," Hedman said. "But at the same time, I know I can come back and play on the same level I had before I got hurt. So it's about ... staying positive and making sure you're in good shape when you come back. And for me, it's just about letting the process take it's time."
Hedman's injury served as a pause to his strong start to the season. He had three goals and seven points through five games, and all his goals were scored in Tampa Bay's first three games.
He said he knew something was wrong right away when the injury occurred, but because of adrenaline during the game, he was able to play through the issue with minimal pain. He said "a few" pins were inserted into his hand and that the rehab process already has started for him.
"It's obviously something I haven't dealt with before, so it was obviously a tough one for me," said Hedman, who has played in 338 regular-season games with the Lightning since entering the NHL in the 2009-10 season. "But just looking at Stammer (Steven Stamkos) last year, his mentality when he through what he went through ... just looking at him, you have to keep your spirit up and just try to work hard to get back as soon as you can. It's the same for me. But obviously, you want to play in the games and you want to be around.
"Sometimes, you have to go through this. And for me, it's just about trying to stay positive all the time and just work hard to try to get back."   
CALLAHAN UPGRADED TO DAY-TO-DAY   
Lightning winger Ryan Callahan, out since sustaining a lower-body injury in a loss to the Edmonton Oilers on Oct. 20, skated extensively with the Lightning on Tuesday morning and was upgraded from week-to-week to day-to-day. He has three goals and five points this season.   
You can follow Andrew Astleford on Twitter @aastleford or email him at aastleford@gmail.com.
---